No, I am not a Korean, neither I have been to Korea or stayed there. I am a regular Indian women who just like you damaged my skin by lack of skin care. Correct me if I am wrong but it isn't unusual to see Indian women depriving their skin of the care and then at the age of 30, when the wrinkles and the damages are all visible, they spend fortune trying to recover the years of damage. Guilty as charged, I started 5 years early, when I have already damaged my skin. When I was around 16-17 I followed the mantra of Cleansing, Toning & Moisturizing and used to drink tons of water. As soon as I entered college it all changed to a harsh cleansing foam which could take out all the dirt without any effort. No I didn't use any moisturizer, neither a night cream. As for sunscreen, I have a super sensitive skin and back then I didn't know the difference between a physical sunscreen and a chemical one. So after trying out around 20 different sunscreens, I gave up. My entire skin care regimen consisted of a harsh face wash, and later (after finishing college, that's when I actually got the time)that got followed up by occasional scrubbing and face packs, which never got summed up by any toner or a cream. To cover up my skins sin I used to get a De-tan facial done once a month, whose effect never lasted more than 4-5 days due to lack of follow up. So you can actually imagine what my skin condition was.
A few months ago my skin condition got noticed by a colleague, and I tried to recover it by applying night creams, serums, weekly scrubs, packs and other such things. It turned out that the damage was too severe to recover. That's when I got introduced to the 12 step Korean Skin Care Regimen. The very day I read the article ( http://fashionista.com/2014/05/12-step-korean-skin-care-regimen ) I followed only 7 steps and I noticed the miracle the very next day. Since then I have been following the regimen and improvising it since all the products are not available in our country, and I must say that I am obsessed. I kept bragging about the regimen to my friends and colleagues and converted a lot of them as well.
So here's everything about the Korean regimen and how I improvised it according to the products available in India.
The cleansing process itself contains two step
1: Oil Cleansing: Massage your face gently with an oil based cleanser so that the oil, make up and dirt melts easily. Then using a cotton pad wipe it off gently.
I am currently using the Tonymoly Brightening Cleansing Oil.
2: Foam Cleanser: Because you need to make sure your skin is squeaky clean, because trust me, if your cotton pad soaked in toner bring up traces of makeup and sebum, you are not doing it right. There's a lot of Indian brands that has Cleansers is free from parabens, sulfate and artificial fragrance.
But if you want to try out a Korean Bubble Cleanser that's easily available, my recommendation is Innisfree Green Barley Bubble Cleanser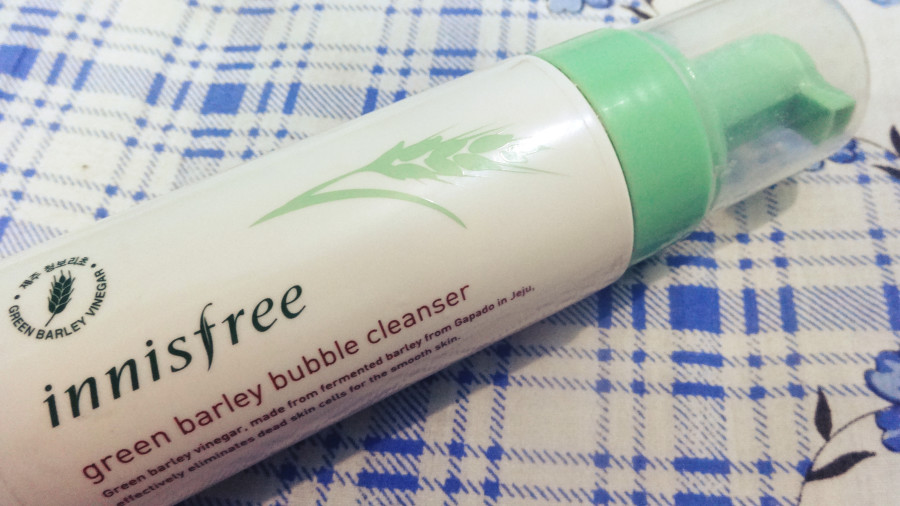 3: Exfoliator: The difference between a scrubber and an exfoliater is that scrubbers are harsh and can damage your skin. Exfoliators gets rid of the dead skin while scrubbers only renew them. Choose an exfoliator that has tiny granules. My personal favourite Goodal PhytoRX. Also you can make your own DIY scrub, mixing besan (gram flour), a little all purpose flour, rice powder, a few drops of lemon and tomato juice. Nothing works better than grandma's skincare tips.
Also, be very very gentle while scrubbing, and do not scrub more than once a week. Scrubbing harshly will only lead to more melanin secretion, which results in darker skin.
4: Toner/Refresher: A toner balances the pH level of the skin and prepares your skin to accept the bounty you are about to heap on it.  Avoid the ones that contains alcohol as they will only make your skin dry. I usually stick with the Kama Ayurveda Distilled Rose Water.
5: Essence: This is a mystery step to a lot of people. It would have been a mystery to me as well if the lovely Charlotte Cho from sokoglam.com hadn't sent me a sample of Missha Time Revolution Essence. It brightened up my dull skin overnight. I haven't used another product that does such amazing wonder. The essence is a lighter version of the serum, but of course it has it's own part in skincare. Unfortunately, there's not many essence out in the market except for the Korean ones.
6: Serum: Here comes my favorite part of the regimen. It simply amazes me to imagine what these wonders can do. And it gets interesting. Since Korean Skincare is all about layering, and they come up with products targeting every types of issues, you can layer serums targeting different uses and viola! you have a flawless skin.
Out of many serums that I've used, my personal favorite still has to be the the Innisfree Canola Honey serum which isn't available in Nykaa yet, but you can try some other Korean serums from here: http://www.nykaa.com/search/result/?q=innisfree . Or you can try out our very own Just Herbs Elixir Serum.
7: Sheet Mask: Did I just say that serum was my favourite step? Ah! I might have been mistaken. Any reader of my blog knows that I am a big time Sheet Mask addict. They provides extra hydration and plumps up your skin. It is like a single serving serum that locks all the goodness in your skin and doesn't let the serum evaporate. They are the treats I give my skin once or twice a week. I love how my skin plumps up and brightens up overnight, and that dewy look stays for 2-3 days. When it comes to healthy looking skin, hydration is the key, and to provide that hydration nothing works better than sheet masks (and of course drink lots of water). You can get a lot of Sheet Masks from Nykaa, just grab a few and you'll figure out which one works for you (of course keeping in mind your skin situation)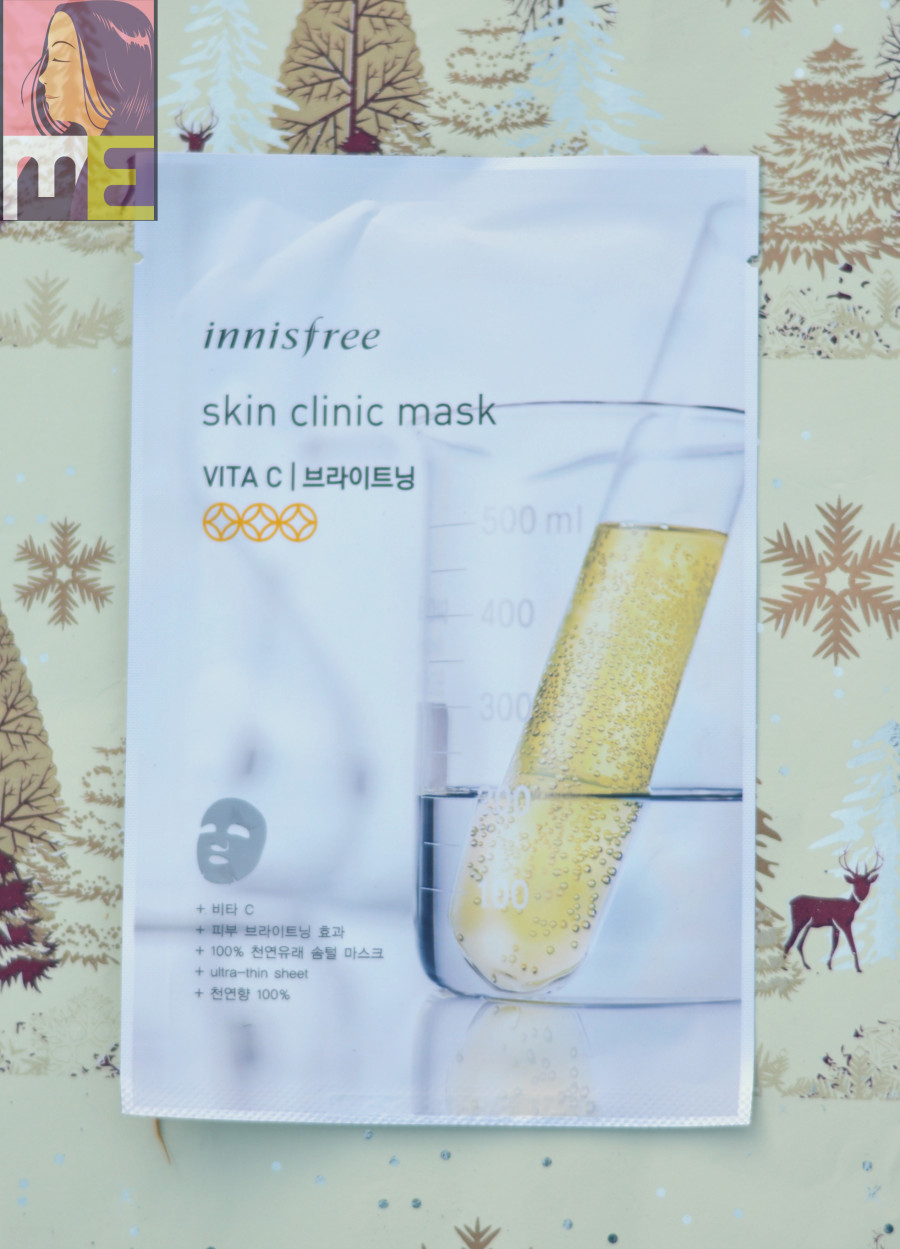 8: Eye Cream: I'll take it that you are already familiar with this step so I won't talk much about this step, except for that if you are 25 or above and you still aren't using one, it's about time you start to.
9: Moisturizers/ Sleep Masks/ Night Creams: The morning regimen gets summed up by a moisturizer and the night time regimen gets summed up by a night cream or a sleep pack. . My favourite one is Kama Ayurveda Rejuvenating and Brightening Night Cream.
10: Sun Care: One of the most important steps which you are already aware of. While choosing a Sunscreen I would suggest sticking with a physical one, mostly if you have sensitive skin.
Blossom Kochhar – Aroma Magic Sunblock Lotion spf 30 PA ++ Review in this article, I have briefly discussed the difference between a physical sunscreen and a chemical one and which one you should choose.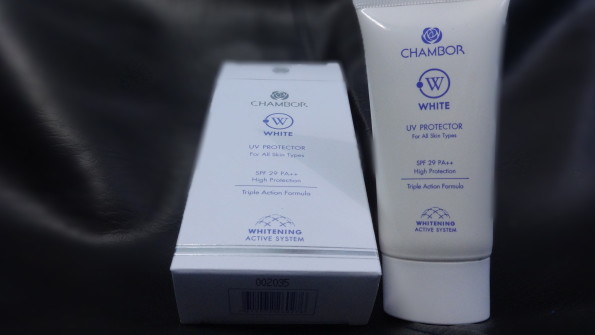 11: Mist: To maintain the dewiness achieved through this 10 step regimen Korean Women uses mist periodically. It doesn't messes up the make up but provides the hydration through out the day and gives you a fresh, dewy look.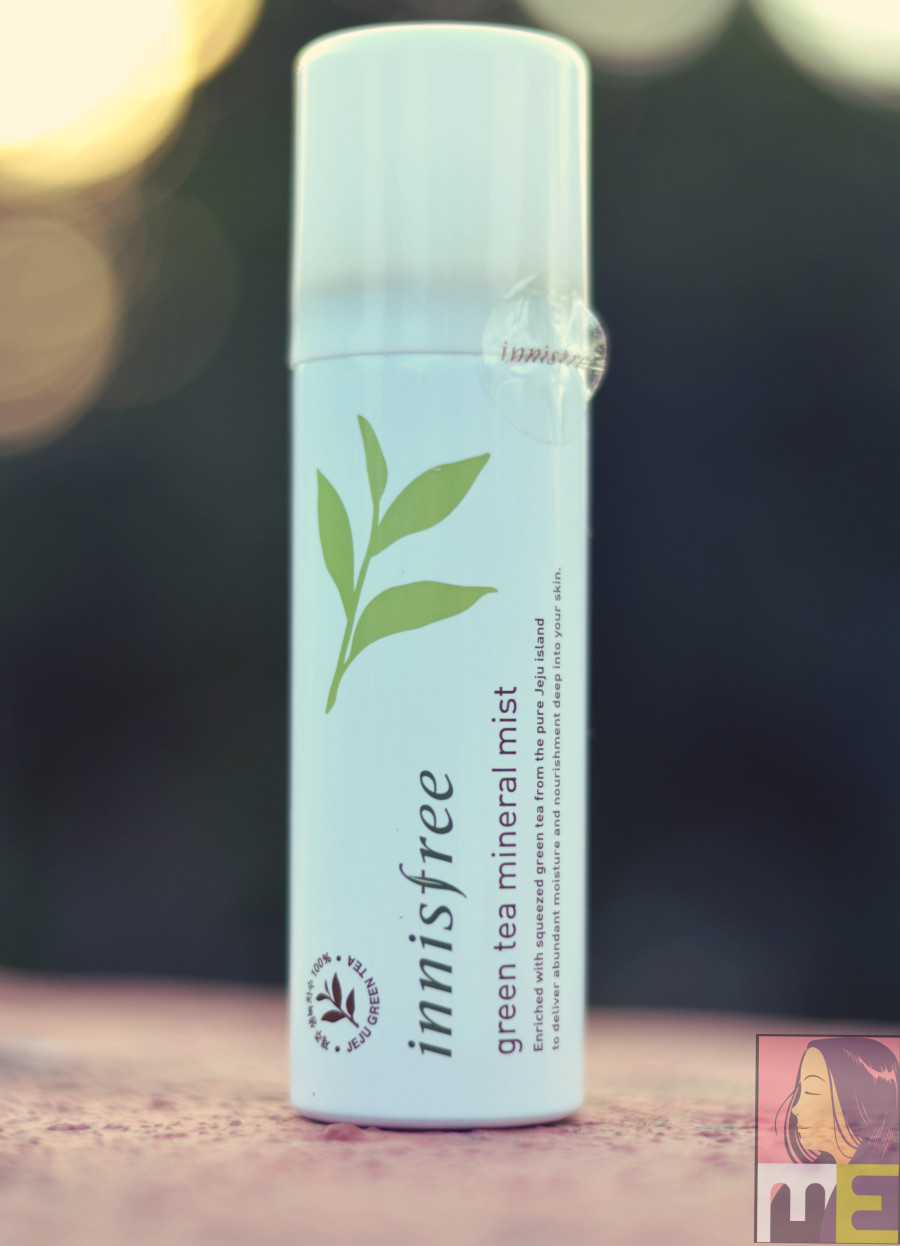 The one that's been providing me hydration on the go: Innisfree Green Tea Mineral Mist
So these are the steps, but trust me it takes less time than you fear it does. When you are layering your skincare products you should consider waiting for like 30 secs to layer another product, so that the previous product gets time to absorb into your skin. If you are considering trying out this regimen then I'll suggest you to go for it, if you cannot commit  to any step then avoid it, there's no rule that you should go through the 10 steps or the 12 steps, you can always experiment and improvise according to what your skin needs, that's where Korean Skincare gets all the more interesting. Once you get used to the regimen you will find yourself really enjoying the routine and even experimenting with it.
So I'll be eager to know if you guys are going to give this routine a try. Till then,
Bye…xoxo
Updated Routine:
Winter Skincare Series-1) AM Skincare Routine