I am going to talk about skincare today, something that has been overlooked by Indian women for years (I'm not talking about the ancient days here, they did just fine). How many of us have grown up watching our mothers apply routine anti-aging products before completely ruining their skin or have themselves started using them as soon as they turned 25? How many of us prefer using a spot corrector instead of a concealer? Not many I guess.
There are a very few Indian women who spends as much time on removing the makeup as much as they spend putting it on. We'll hide all the flaws using make-up but will rarely try to get rid of them once and for all. It's like completely depriving our skin of the essential care and when the skin is ruined, we start spending fortune on treatment products.
May be it's time we learn something from the women with the porcelain skin. I've read somewhere that Korean mother's teach their daughters (and their sons) how to take care of their skin before even they reach adolescence. That explains why you won't come across a single Korean woman who doesn't have a flawless skin.  Of course the food they consume also plays a huge part in it. They consume a lot of fermented food (like the delicious Kimchi which is basically fermented cabbage) that are somewhat responsible for their flawless skin. Even the Japanese people eat a lot of fermented food (like Nato, fermented soybean) and don't they have flawless skin too? Even though we can't (or may we can) eat Kimchi with lunch and Nato for breakfast every single day, we can always indulge in an extensive skincare routine whether or not influenced by the Korean 10 step skincare routine.
When I first came to know about the Korean Skincare routine about a year ago, I was in my mid-20s and my skin was in ruins. I barely used a moisturizer, not even after exfoliating, deprived my skin of sunscreens and used a harsh face wash which could 'do it all'. My skincare products included a harsh face wash and a scrubber with large granules. When a colleague noticed the damage, I purchased night creams, serums, eye cream and other stuffs and started taking care of my skin. The damage was too severe that the products made no difference even after months of applying. That's when I learnt the Korean Skincare routine. I didn't have much of the products, so I followed 5 steps with the products I already owned and sure enough I noticed a huge difference the following morning. My skin was even and somewhat glowing. I started doing more research, purchased more products and modified the routine according to my needs. Within a week my skin was glowing and my colleagues and friends started asking me what did I do? That's when I wrote my first article on my first blog about the skincare I was indulging in. The article got a huge response and after my colleagues and friends also became Korean skincare converts, I launched this blog to document my K-beauty Journey.
Korean skincare is all about layering. And if you want to follow the steps using Indian or International products, make sure that the products you are using doesn't contain parabens or SLS. The more all-natural products you use, the better.
The first step itself contains 2 steps.
• Oil Cleansing– It's like using oil against oil. The oil helps break down the built up sebum, dirt and makeup and with a little effort it all comes off. They say your skin needs to be treated like a flower and not like the dirty utensils in your kitchen. So the key is to be gentle. I am currently using Tonymoly Brightening Cleansing Oil.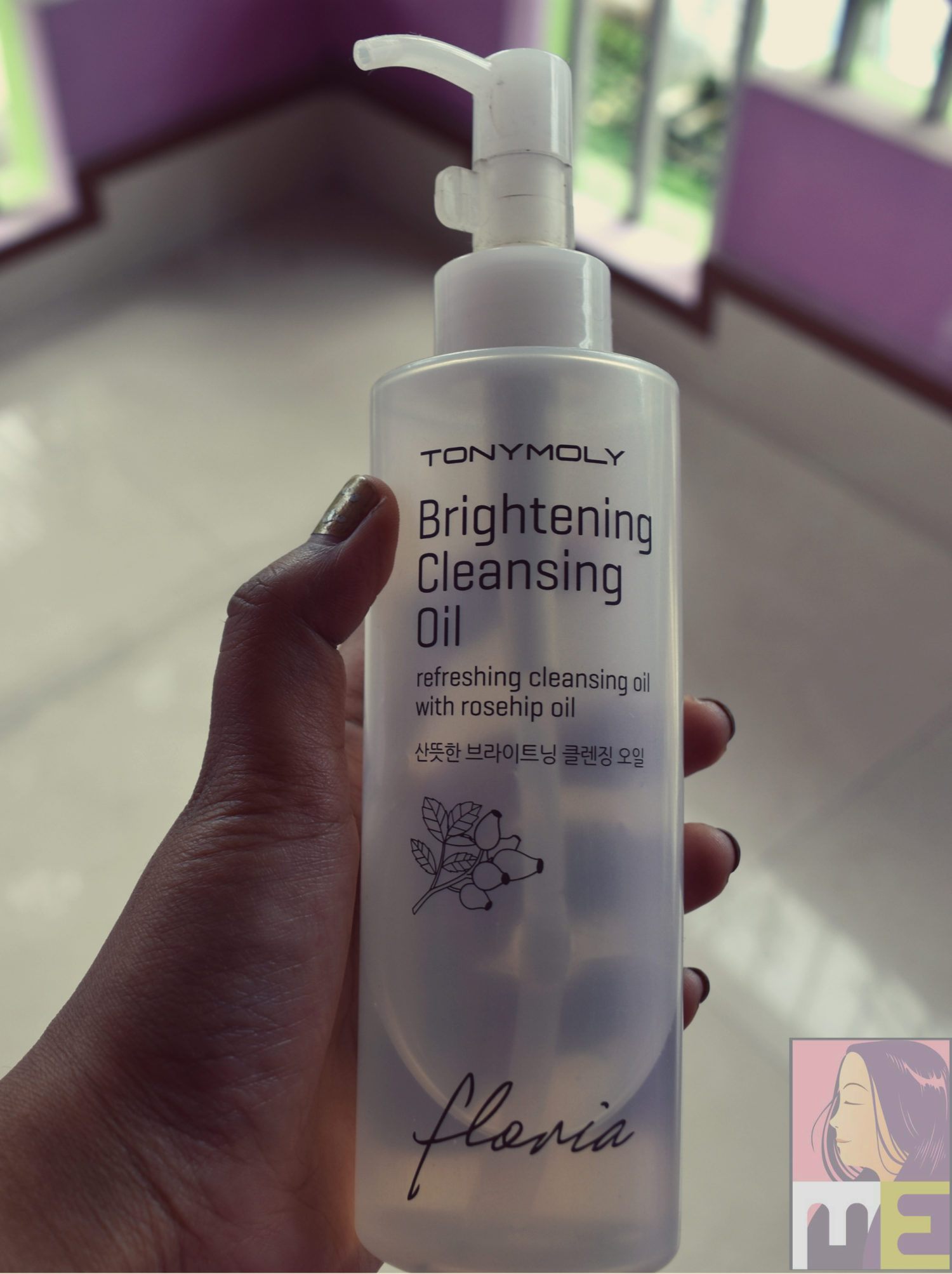 I use a few drops to massage my skin. It melts all makeup, even the most stubborn one and takes a liquidy form when it comes in contact with water. So you can basically wash it off instead of rubbing your skin with a cotton pad.
• Bubble Cleanser– It's the second step of cleansing; making sure that your skin is squeaky clean by now. Two of my favourite bubble cleansers are SkinFood Green Tea Bubble Cleanser and Innisfree Green Barley Bubble Cleanser.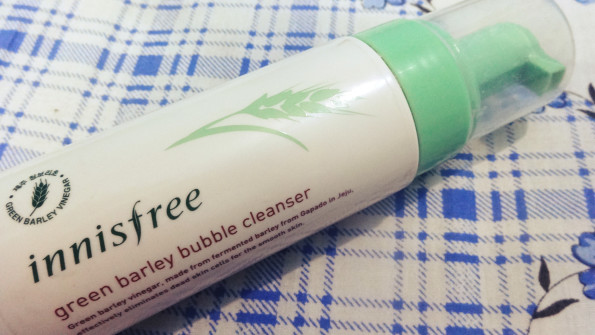 • Exfoliate:  Making sure that the granules are tiny, exfoliate twice a month.This step is the key to get a healthy skin. If you don't exfoliate your skin, the built up dead cells will prevent your skin from absorbing all the goodness of the products you are applying. Also keep in mind that over exfoliating will only result in melanin production and therefore darker skin. I am currently using Goodal Phytowash Bubble Peeling which works both as a physical exfoliator and a chemical exfoliator.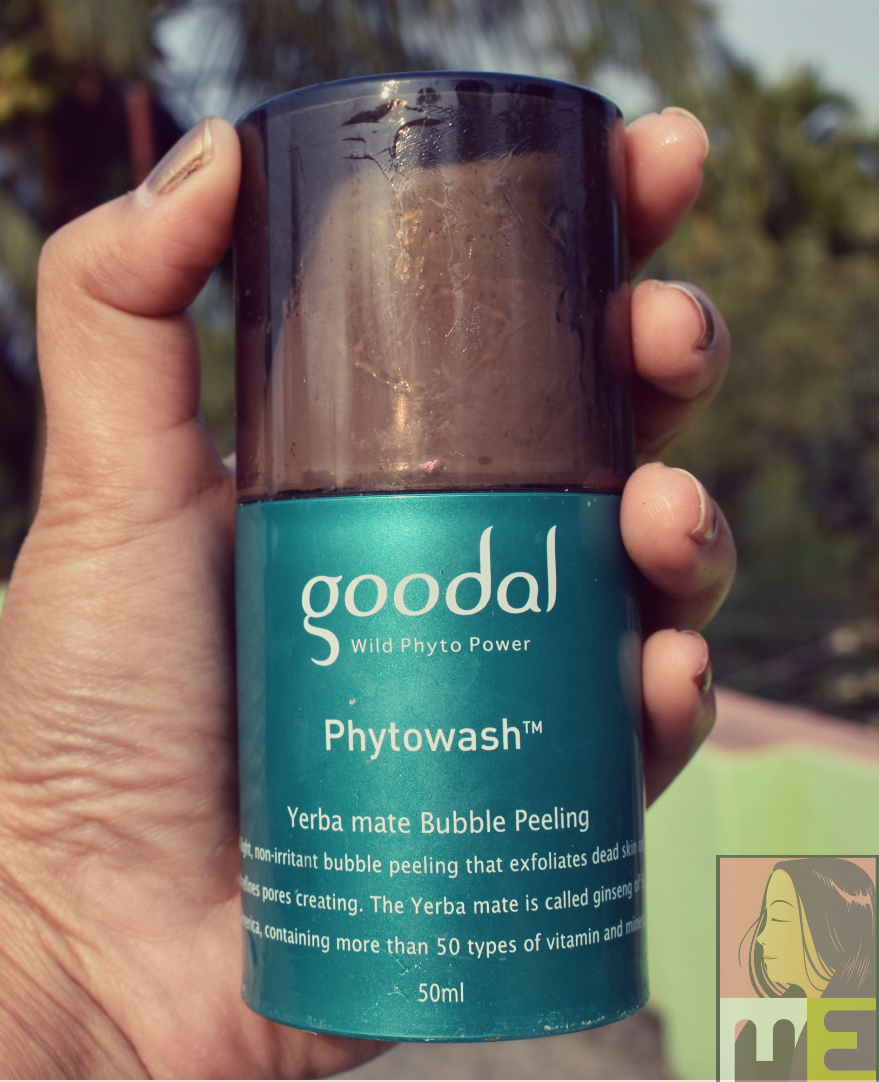 • Face Packs: My favourite ones are the charcoal and clay ones. But I do experiment with a lot of face packs according to my skin needs.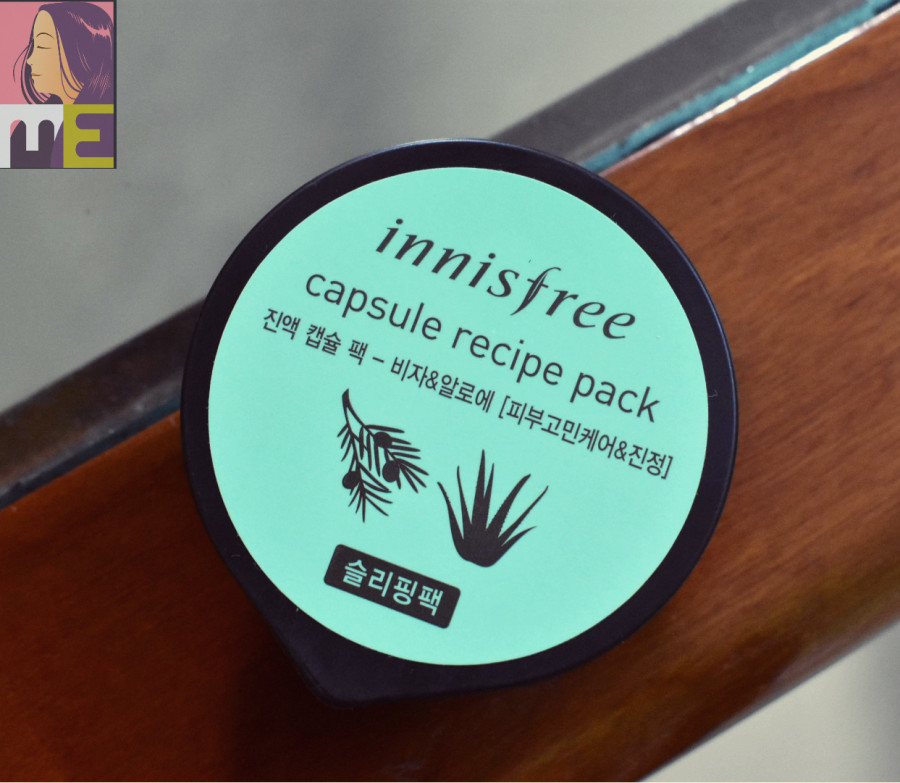 • Toner: You can use your regular toner, just making sure it doesn't contain alcohol because a toner containing alcohol will only make your skin drier.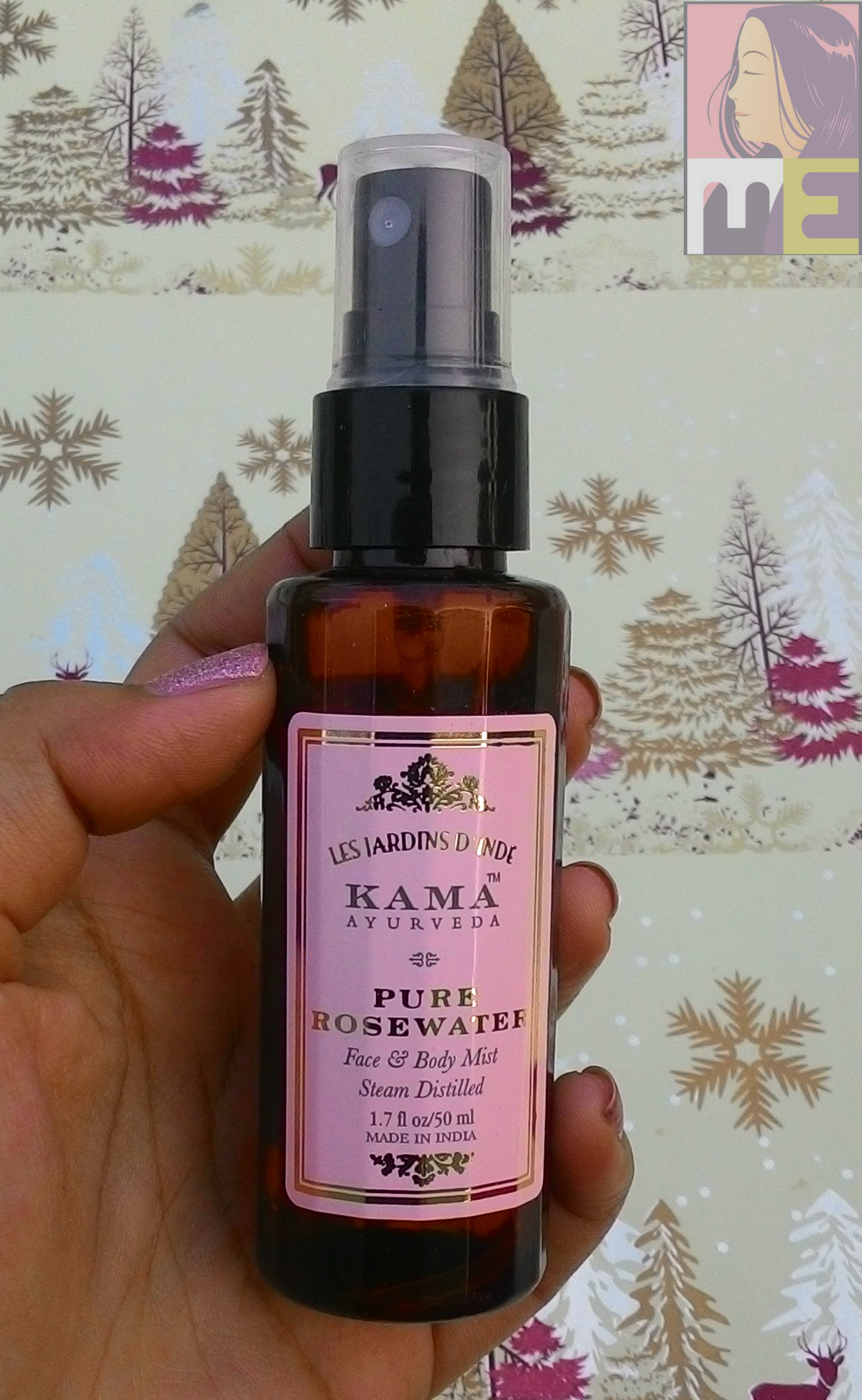 My favourite one is Kama Ayurveda Distilled Rose Water.
• Sheet Mask: This is my favourite step. Just put on a Sheet Mask and chill for 20 minutes and wake up the next day with a super hydrated plumped up skin. I use sheet masks once or twice a week. I have so many favourites that I can't really name just one or two. There's the rice sheet mask from Etude House, the green tea, aloe vera and manuka honey from Innisfree and a lot more to choose from.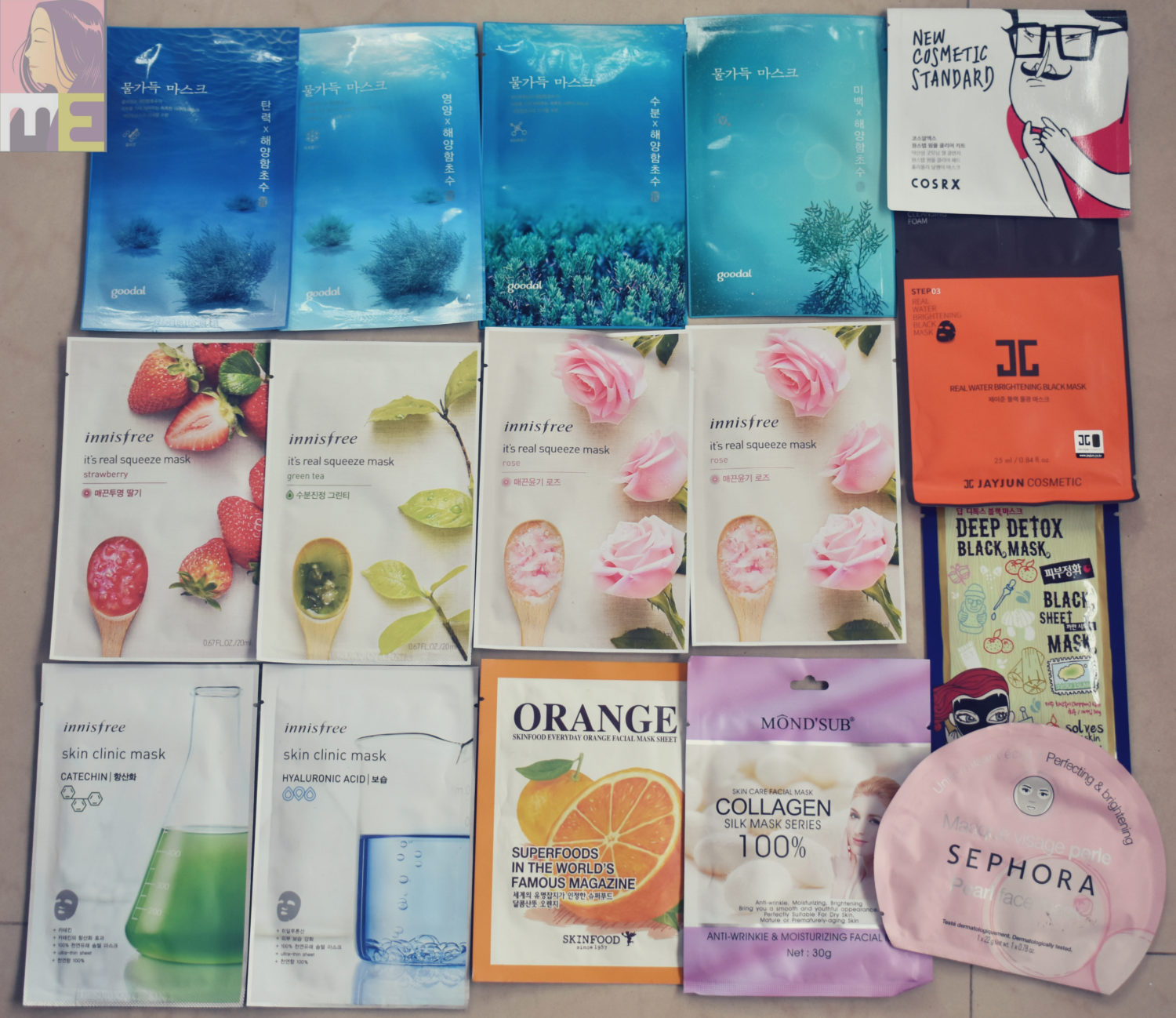 • Essence: The lighter version of serum yet a powerful one. Essences are very rarely available unless you live in Korea. I have tried the Missha Time Revolution Essence sample and the single application left me spellbound. The following morning was the best my skin has ever looked. However, that was the only time I used an essence but will surely get my hands on the full size soon.
• Serum: This one's a no brainer. The Korean women however apply multiple serums, making a serum cocktail, here's one for anti-aging, here's one for brightening, and here goes the spot correction. Of the many serums I have used, my favourites are the Neutrogena Fine Fairness serum and Innisfree Canola Honey Serum.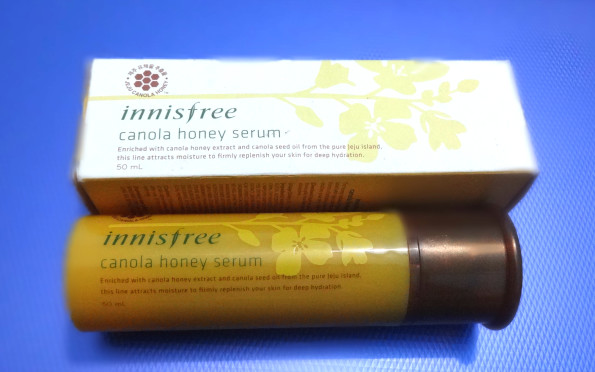 • Moisturiser/Night cream/Sleep Mask: During the day time I use a moisturiser and during the P.M skincare I use a night cream, replacing with a sleep pack twice a week. My favourite moisturiser is Natural Bath & Body Vitamin E Whipped Cream, Favourite Night Creams are Kama Ayurveda Rejuvinating night cream and Innisfree Green Tea Balancing Night Cream and my Favourite Sleep packs are the tiny capsule recipe packs from Innisfree, especially the rice one.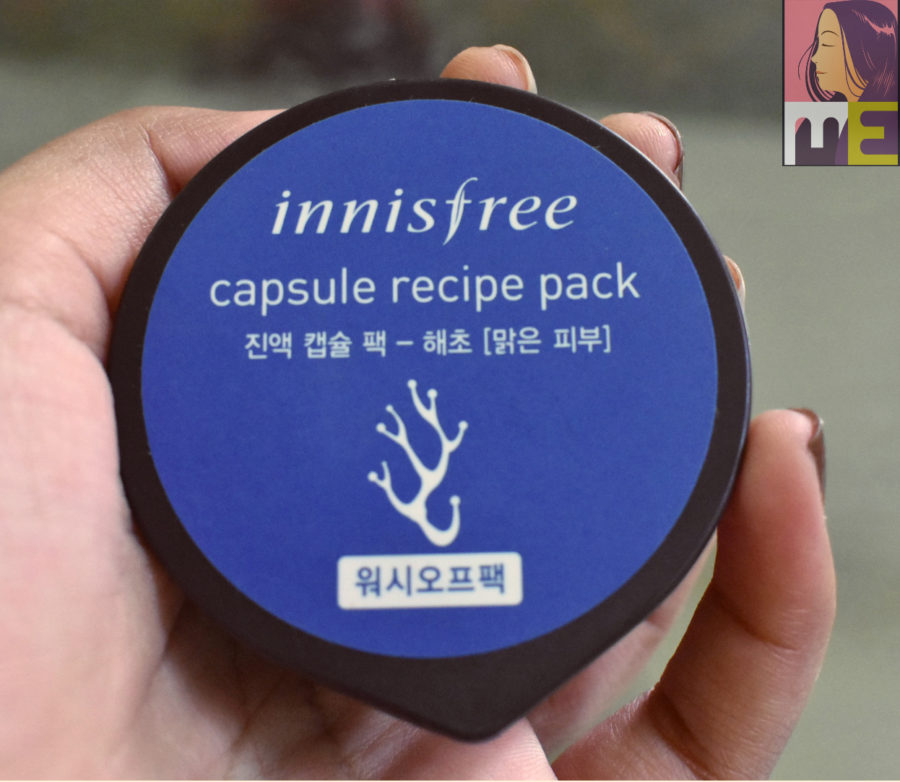 • Sunscreen/Cushion Compact:  Cushion compacts are a huge fuss right now, thanks to K-beauty. Only if you use them once you'll know what the fuss is all about. They flawlessly cover any imperfections giving your skin the dewy look that's much raved about. I am currently using the Water Glow Cushion Compact from Innisfree and I occasionally replace it by a sunscreen from Chambor Geneva or the Eau Thermale Avene suncreen.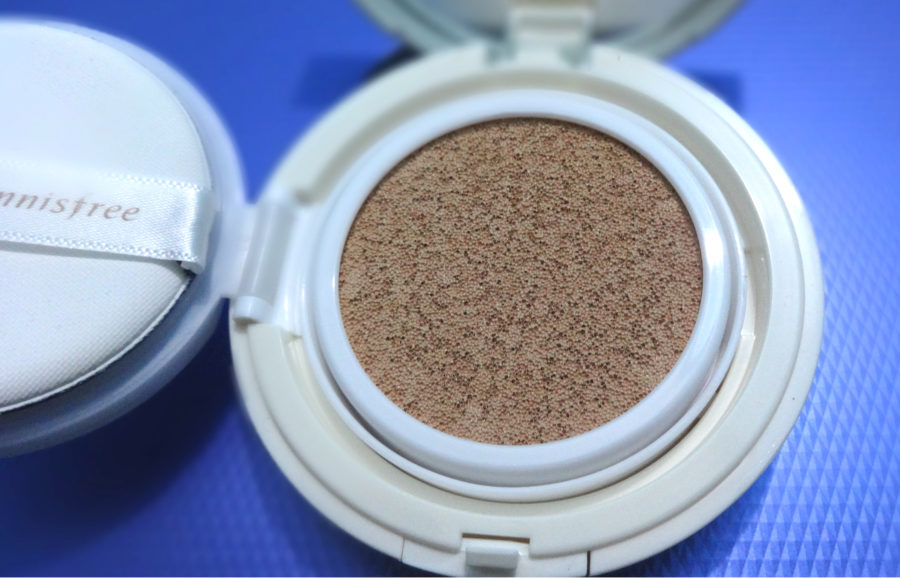 • Eye Cream: Another no brainer. I am using Neutrogena Wrinkle Repair Eye Cream.
• Mists: In order to maintain the dewiness achieved by the extensive skincare routine, women in Korea use mists periodically whether they are in office or in public transport. And no, it doesn't ruin your make-up. The one that I have been using is from Innisfree and it's been working pretty good on my skin.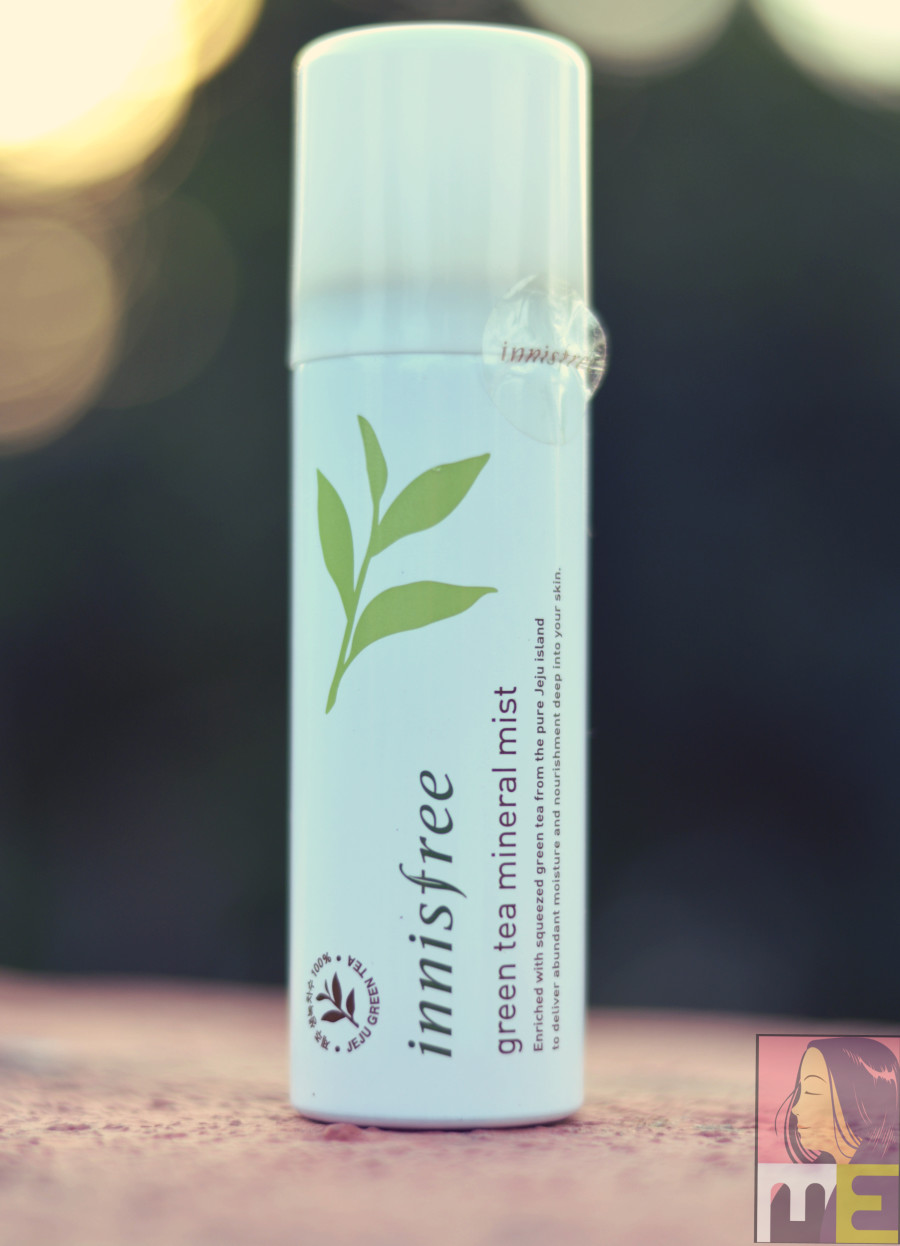 So that's about it. It might look extensive and time consuming, but once you start experimenting with this routine you will soon find yourself hooked and will start to modify according to your needs. Often times I use only 5 steps during the night time regimen and sometimes it gets down to 4 steps during the morning as I rarely use the oil cleanser during my A.M skincare. Even if you are too lazy to try it out, you can take it from one of the laziest person on earth that it's really worth a shot.