If you aren't already aware, I got into JBeauty recently and have already posted my first Jbeauty review, Haba Lado Gokujyun Hyaluronic Cream. Today I'm going to review my 2nd Japanese product, and that is Hada Labo Shirojyun Medicated Whitening Lotion Moist.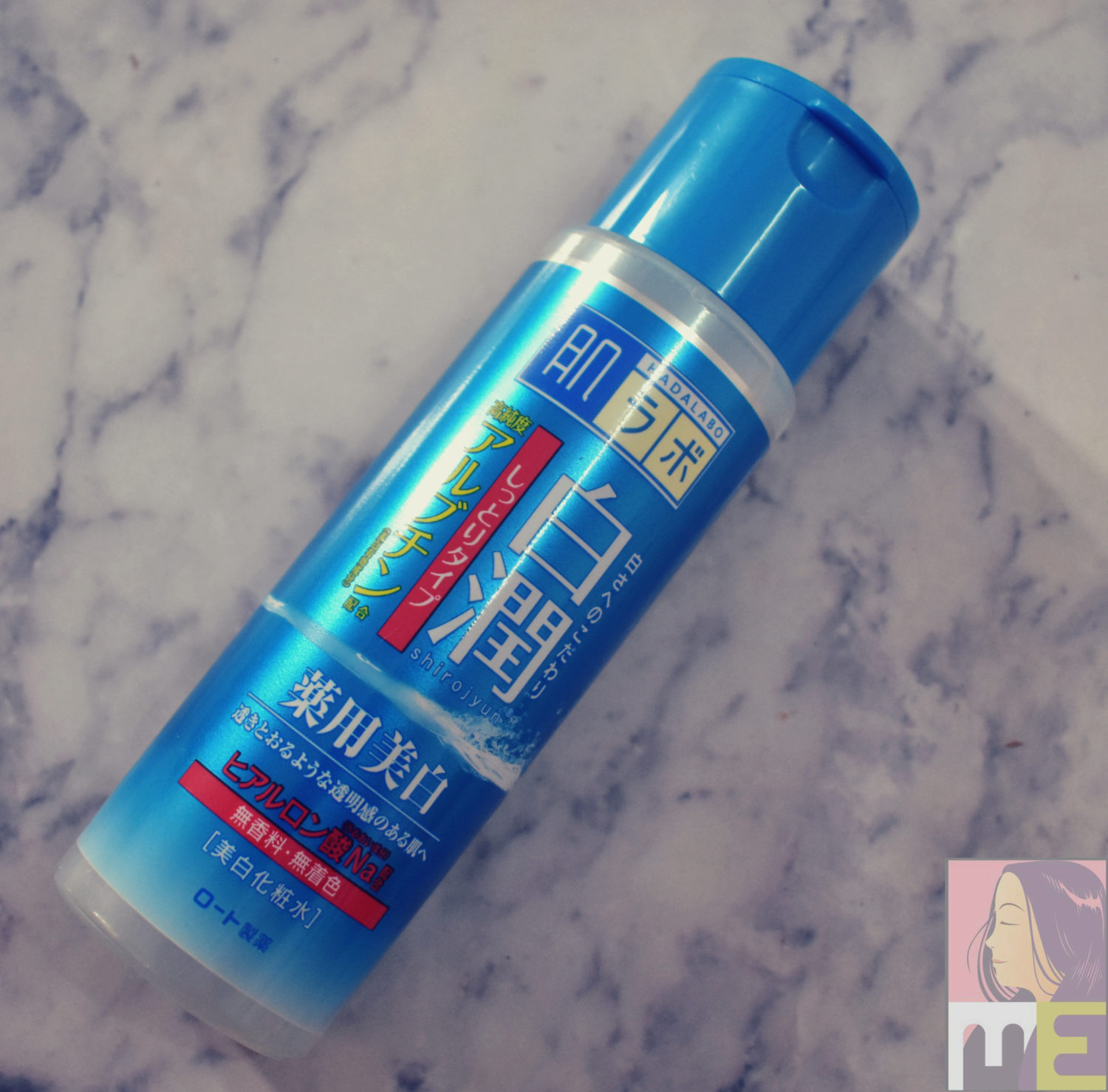 I'm not an expert in J-Beauty (yet) but from my understanding, Japanese lotions are like toners that can also double as a first essence. Japanese skincare is much simpler than Kbeauty and has fewer steps, so it's understandable if they have a mutual step for toning and essence. Like I already wrote in my previous Haba Lado review, I got introduced to Haba Lado through my guest writer Anwesha, who placed her JBeauty order first and let me use her Hada Labo Premium Hyaluronic Acid Lotion so that I can fall in love with Haba Lado, place my order and start writing about JBeauty. Her trick worked, however, when I originally placed my order I was desperately in need of essences, as I had taken both my Cosrx Galactomyces Essence and my LHJ Vita Propolis Ampoule to my apartment and had no essence left back at my hometown. The Premium Hyaluronic Acid Lotion that Anwesha let me use was thick, like thicker than both the essences I had at my apartment. So thinking that I can use all Haba Lado lotions as essence I placed my order at my hometown address where I already have 3 toners- Klairs Supple Preparation Unscented Toner, Secret Key Milk Brightening Toner and Secret Key Rose Toner.
I came back home, thinking there's an essence waiting for me at home and I don't have to carry one. The first thing I do after coming home is open my courier packages even before freshening up. To my utter dismay, I found out that the Haba Lado Shirjyun Medicated Lotion is actually a toner, and has the same watery consistency as my Secret Key Milk Brightening Toner. So now I'm left with 4 toners and no essence or serum whatsoever. But hey! I can now at least have fun doing the '7 skin Method'!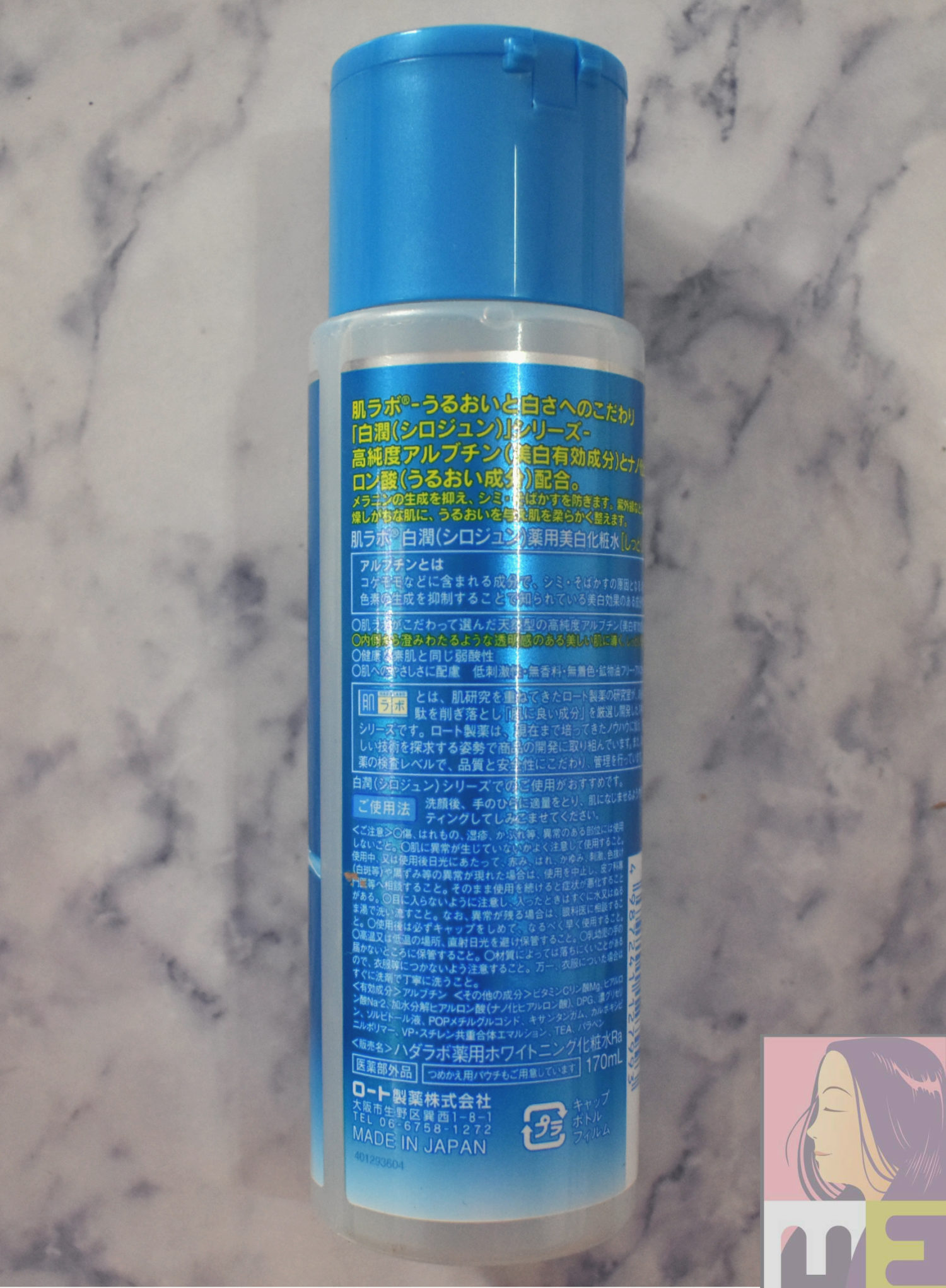 Hada Labo Shirojyun Medicated Whitening Lotion Moist:
The Haba Lado Shirojyun Medicated Whitening Lotion comes in a no frill packaging like most JBeauty products and has a pop up cap. Personally, I feel the packaging is somehow classy and it's hygienic as well. Like I already said, the consistency is watery and has a faint pinkish shade.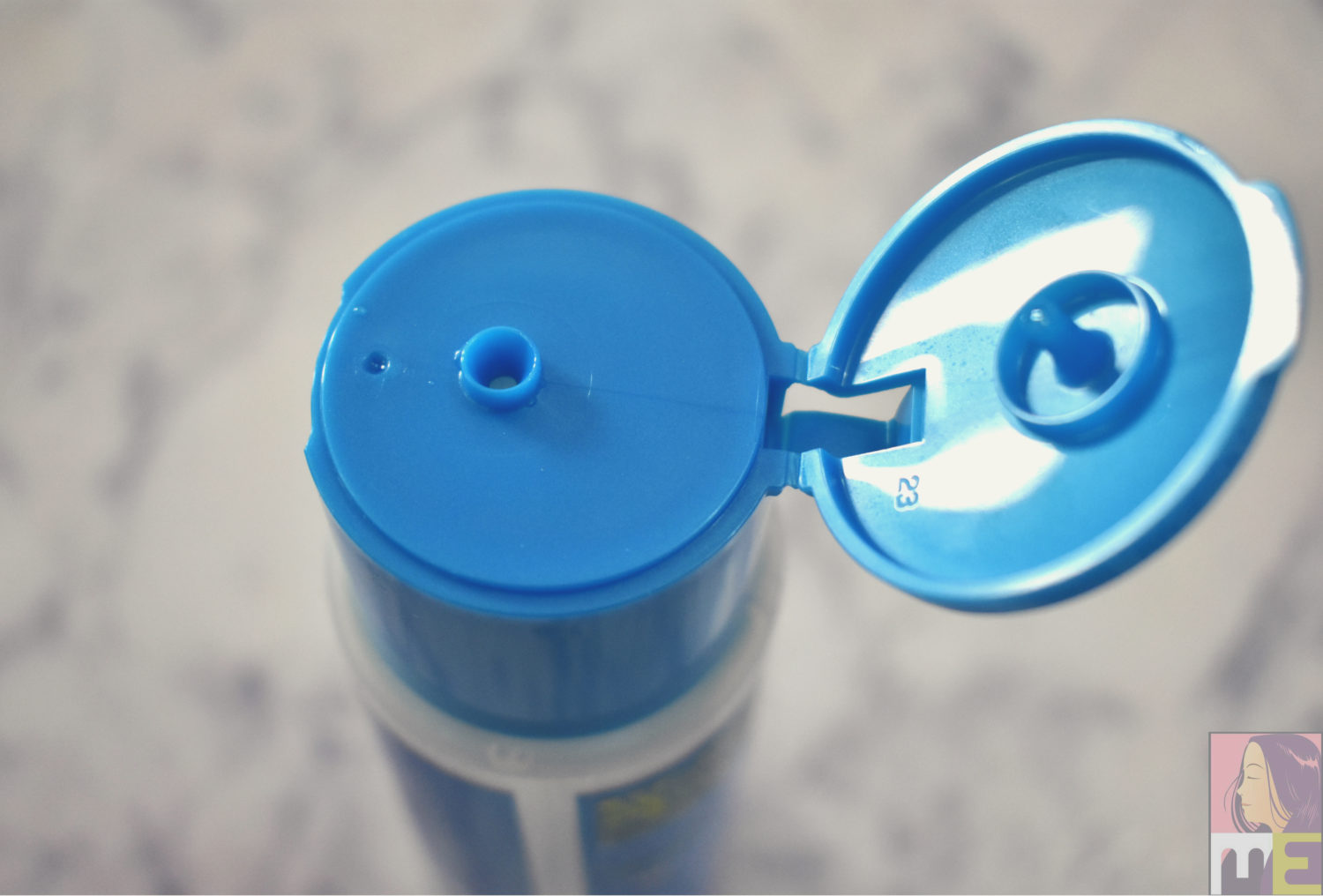 Star Ingredients:
Arbutin: Has great skin lightening/melanin-inhibiting properties
Magnesium Ascorbyl Phosphate: Awater-soluble, non-irritating, stable derivative of Vitamin C and has the same potential as Vitamin C
Hydrolyzed Hyaluronic Acid/Sodium Hyaluronate: If you are reading my blog, you are probably aware of the benefits of hyaluronic Acid. Hydrolyzed Hyaluronic acid penetrates a lot better than hyaluronic acid.
pH: 5
My Experience:
Like I  said, I wasn't looking for a toner at the moment, but I'm glad I discovered it. My current expectation from skincare products are brightening and lightening and this product claims everything my skin needs right now. I came back from my trip with a horribly tanned skin and nothing seems to work. On top of that I got sick and was suffering from fever after coming back so I couldn't even de-tan right away. When I first started using this lotion, my skin was the darkest it has ever been. I kept on applying the lotion for straight two weeks, with no effect at all. My skin was decently hydrated but no signs of brightening.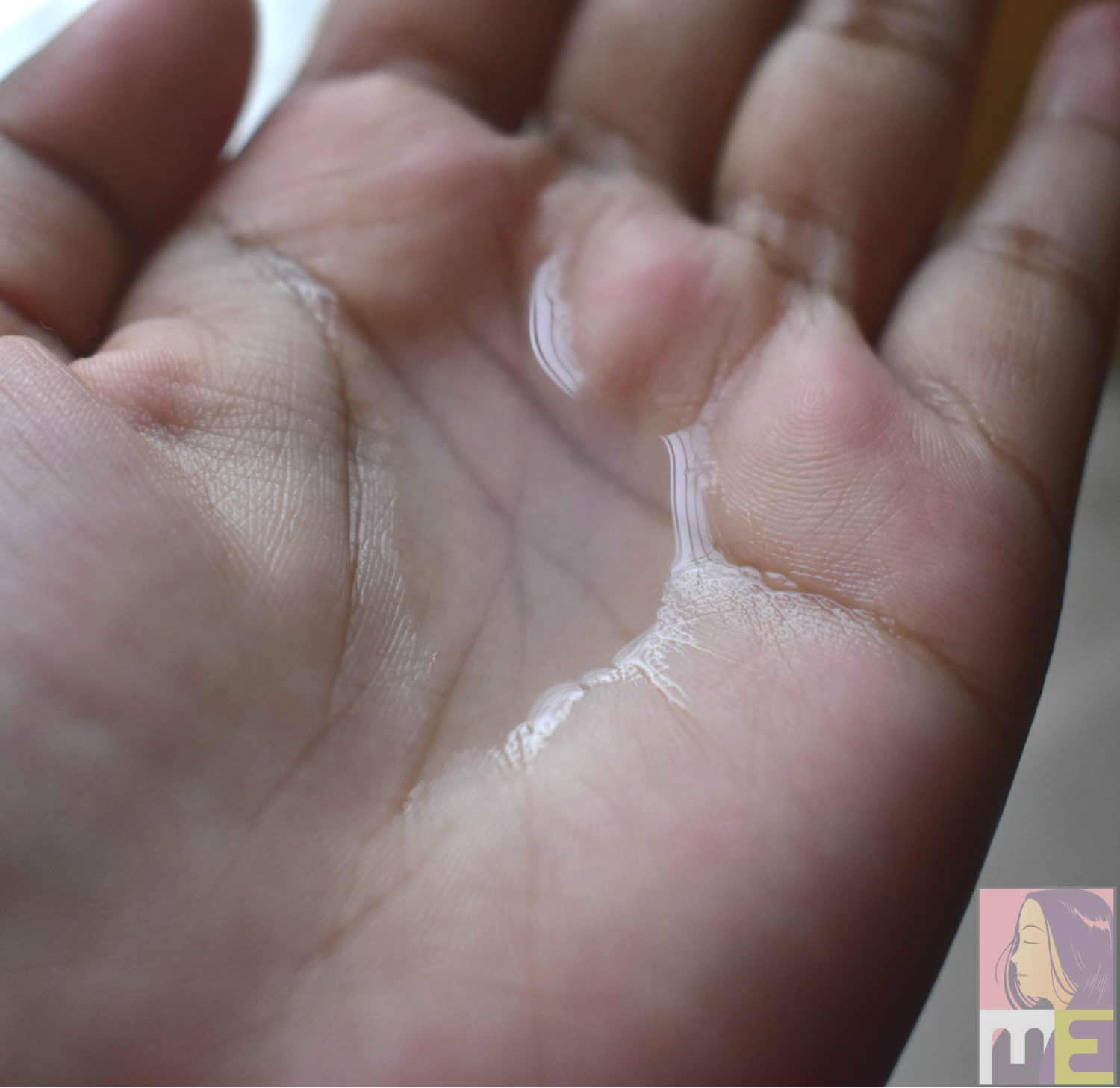 Two weeks later when I finally started feeling a little better I used the Cosrx AHA Power Liquid and my skin seemed to detan a little. From that point onwards, the lotion has only done miracles. Right after I applied the AHA Power Liquid I noticed a less tanned skin (I followed the Fiddy's pore shrinking method with the AHA), and I followed with the lotion and then the cream. By evening my skin was a lot brighter. I used the lotion again that night and woke up to an even brighter skin. I mean I do notice a brighter skin after applying the AHA, but just a single usage of AHA can't work on my horrible tan and give me a bright skin at once. So that morning, what I did was follow the Korean ' 7 Skin Method' using both my Secret Key Milk Brightening Toner and the Haba Lado Shirojyun Medicated lotion, and tada, by the 7th step, my skin was glowing. I couldn't believe my skin was that horribly tanned just 2 days ago. I just probably need another application of the AHA and a week more usage of the lotion and I guess I can completely get rid of the tan. My skin is immensely hydrated, healthy plump and bright. Even though I was actually looking for an essence, I'm so glad I found this. This makes me try out all the other products Haba Lado has to offer. I'm so looking forward explore the JBeauty domain.
Pros:
Has a potent ingredient list and contains only what's needed.
Does what it claims
Reasonable price
Low-irritation, Fragrant free, Colorant free, Mineral-oil free, alcohol free
Cons:
Like most JBeauty products, everything is written in Japanese
Price: 576Rs for 170ml (it was a bit lower when I ordered)
Where to buy:
Rating:
4.5/5 (.5 deduction for the presence of paraben)
Do let me know if there's any specific Japanese product you would want me to review.