After a long time I am back with my Korean Skincare reviews and this time I am going to write about one of my favourite sheet masks from the Tonymoly I'm real sheet mask range.
I've already talked so much about my love for rice masks. They are so purifying and helps my skin a lot when I breakout. Now Makgeolli is a very popular alcoholic beverage in Korea made out of rice and when it comes to skincare benefits, it is as good as sake. Sure as hell, I was bound to love it, as it claims to purify the skin too.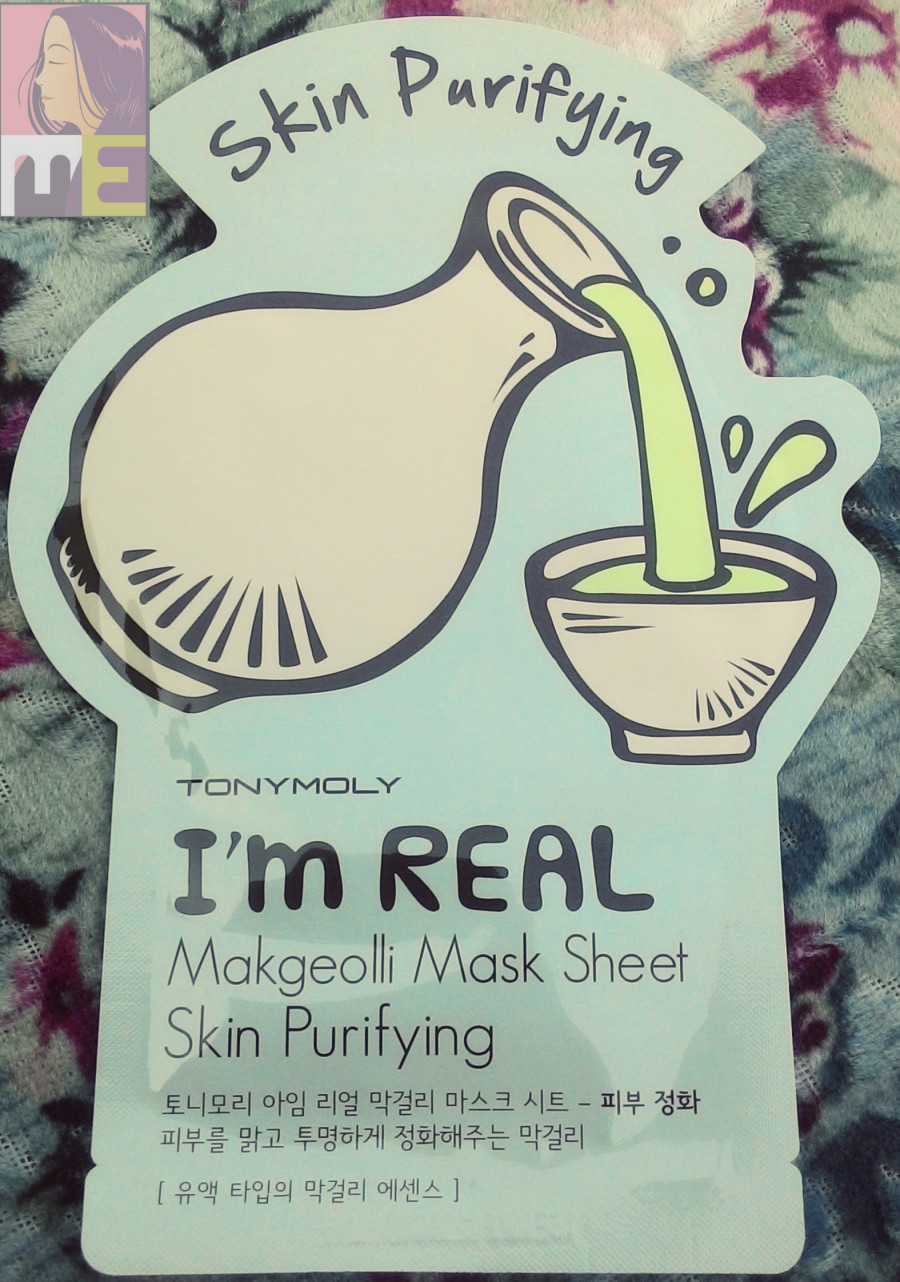 As it turns out, it did even a better job than the rice mask and I hope Makgeolli was available in India (not the sheet mask but the real thing) so that I could have applied it on my face every single day.
Product Claims:
Nourish your skin with the I'm real Makgeolli Mask Sheet! This 3-layer pulp sheet is filled with a latex-based essence that is infused with natural oils to provide maximum elasticity and purification for your skin. No parabens, talc, benozphenone, or triethanolamine included.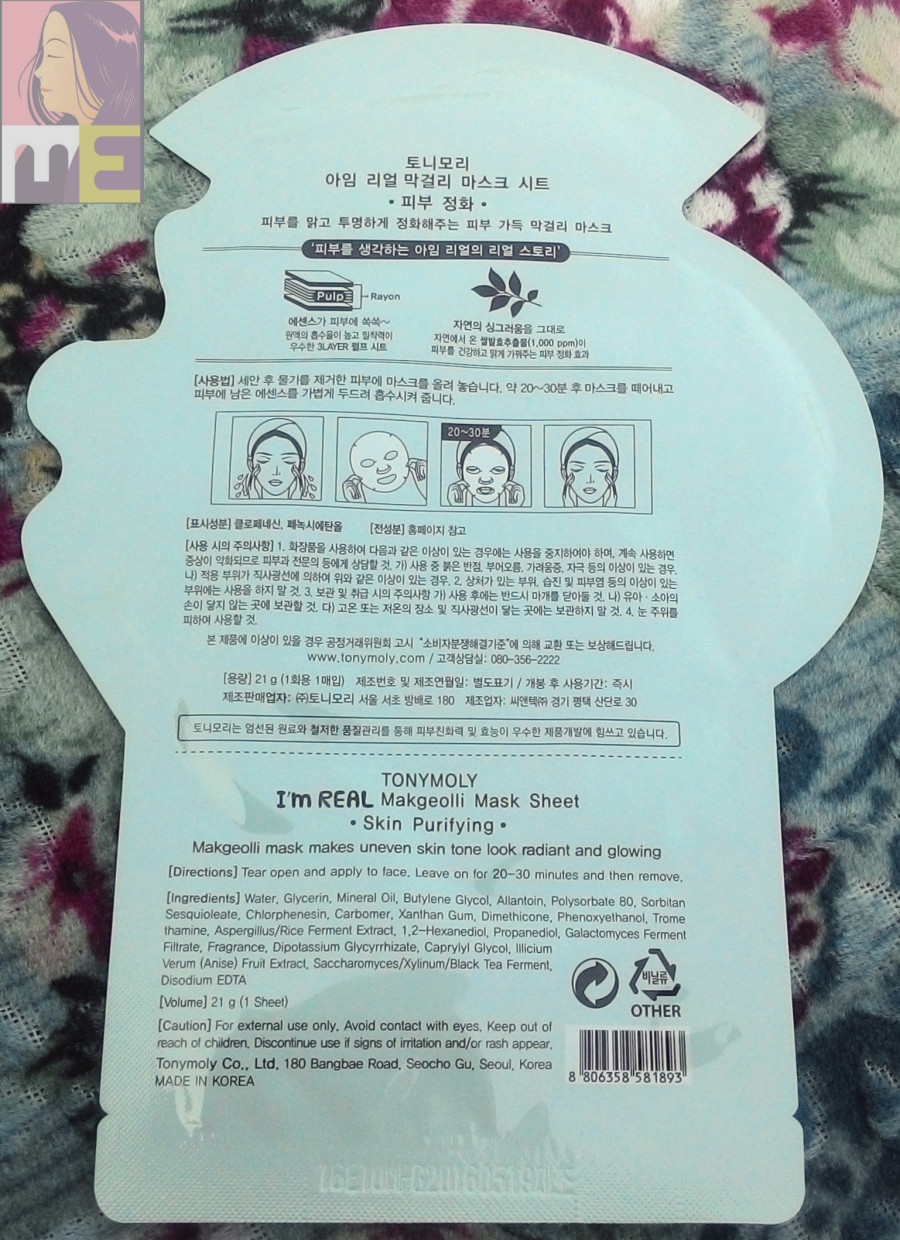 Fitting:
The fitting was similar to the other sheet masks from the I'm Real range, not that perfect, but almost there.
See:Tonymoly I'm Real Lemon Mask Sheet for Brightening Review
My Experience:
I applied this mask during that time of the months when I breakout the most. This started a few months back, during PMSing I started getting one huge pimple each month with no head, and it stays there during those days, and then after a few days, it slowly vanishes leaving a bad scar. I guess it's hormonal and there's nothing that can be done. So I applied this mask while the bump of the month just appeared right on top of my nose and my skin was a little uneven.  I applied it after double cleansing and toning my face, left it on for half an hour, removed it, patted the leftover serum on my face and finished it off with a night cream. The hydration and the brightening effect were noticeable as soon as I took the sheet off. The next morning I woke up to a clear bright skin, with the little bumps gone and the huge pimple with no head lessened in size. Usually the bump grows for the next couple of days, but this time it kept reducing and then it slowly vanished without living a scar. How wonderful!
I guess I cannot be happier. And the brightening effect remained there for the next few days. What more can someone expect from a sheet mask?
Pros:
Does what it claims
Brightens
Hydrates
Afoordable
Cons:
Nothing.
Where To Buy:
Where To Buy Korean Skincare Products in India + Some Tips & Tricks
Rating:
5/5