As the Diwali spirit is slowly burning out, I am back with my Korean Skincare reviews. I am currently taking the #novembermaskchallenge which is technically posting about different types of masks throughout the month of November. I will be posting them on my Instagram and will occasionally post full reviews on the blog in case the ones that I am applying haven't already been reviewed. So day 1 was tropical vives and the closest thing I could get my hands on is Lemon. And now I am going to review the Tonymoly It's Real Lemon Brightening Mask Sheet.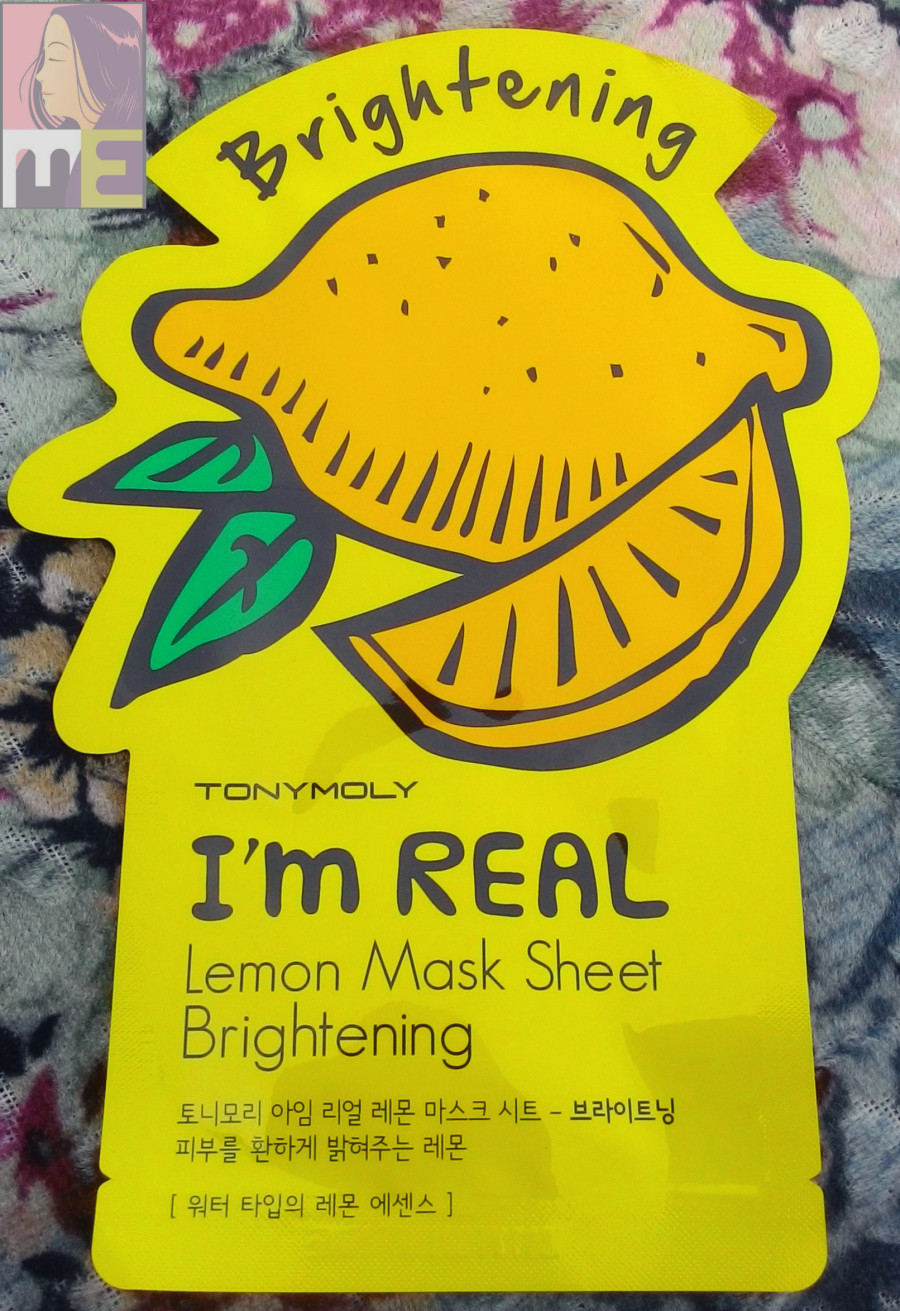 I've been travelling the last week and I left my Vichy Face wash at my friend's place where I crashed the first night. The rest of the week I had to do with my sister's face wash which doesn't really behave well on my skin. So when I applied the mask, my skin was a bit dull and I really wanted a new skin on my face. Not possible, so I had to repair what I was left with. Typically I love putting lemon juice and tomato juice on my face because of their brightening and de-tanning properties. Back in those 'live by myself' days I used to use a besan pack on my face mixed with tomato and lemon juice at least twice a week. My skin tans like crazy and the combo works like magic. However, I haven't done it in a while and my skin has been looking really dark since the past few months. The Lemon Mask obviously seemed to be the best choice. Needless to say, I had a high expectation from this particular mask. You see, the worst thing you can put on your skin is a whitening product, the average thing you can put on your skin is a lightening product, and the BEST thing you can put on your skin is a brightening products. Of course the Koreans know about skin better than us, and thus I expect almost every Kbeauty products to deliver even the slightest of brightening effect. Actually that's the only thing I expect besides hydration. So when a mask that contains lemon and screams brightening, your expectations will reach sky high.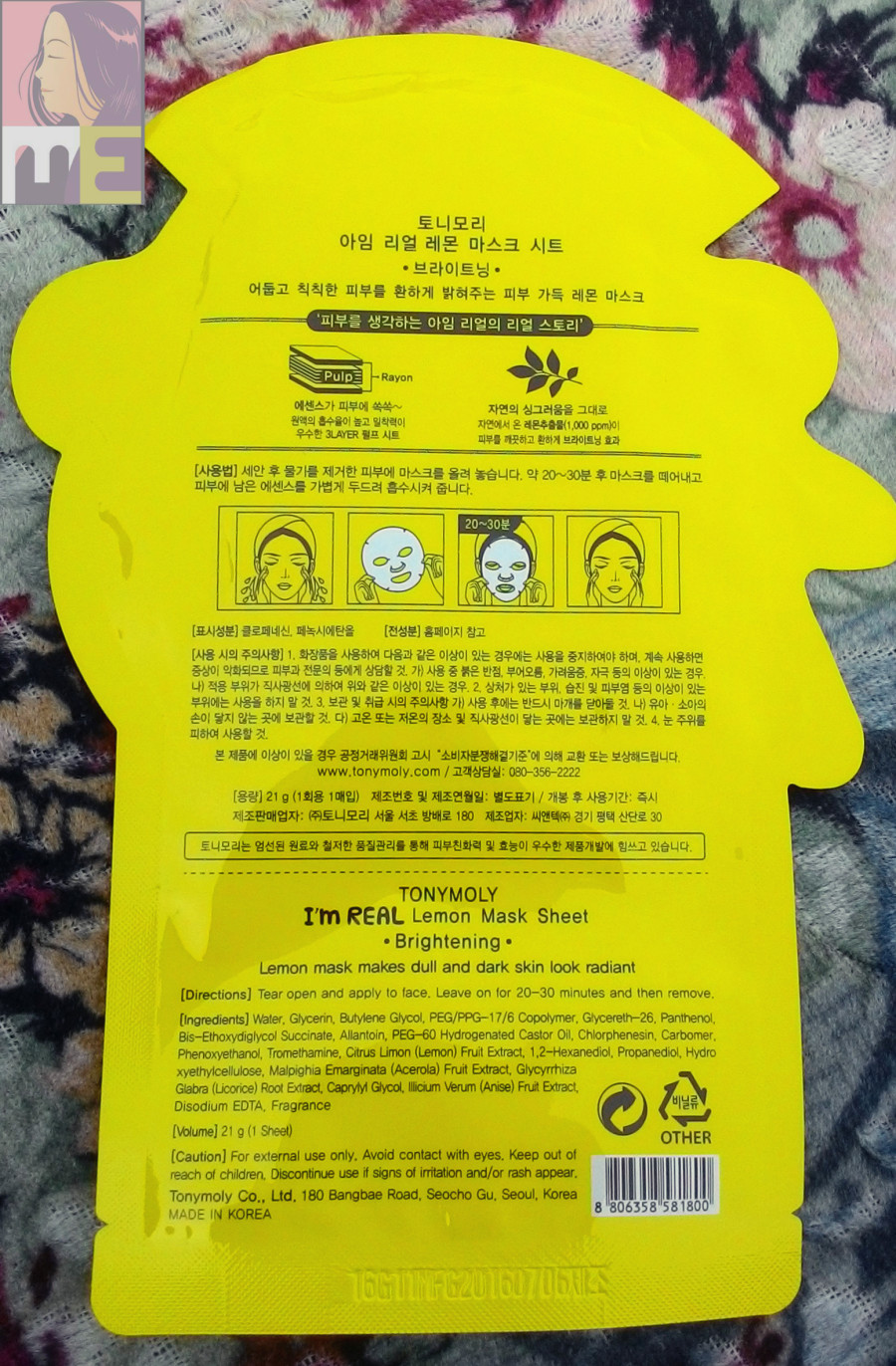 Let's just skip the application part just this one, there's nothing new, I apply all my sheet masks in the same manner, and have been writing the same procedure repeatedly. Let's just talk about what it did to my skin. Obviously my skin wasn't at its best when I tried it out; it was dark, and dull and a little bit irritated. So I left the mask on for about half an hour and removed it to reveal a clear and bright skin. Now about the brightening claim, it did deliver to its claim, but nothing extra-ordinary. Let's say, on a scale from 1-10, my skin was a 5, and the mask made it 6, while I was expecting at least 7-8. Then again, my expectations were too high and my skin was a bit dull and dark so it had a lot of work to do. I am assuming, it would have worked much better if my skin wasn't acting up lately, but sadly it was.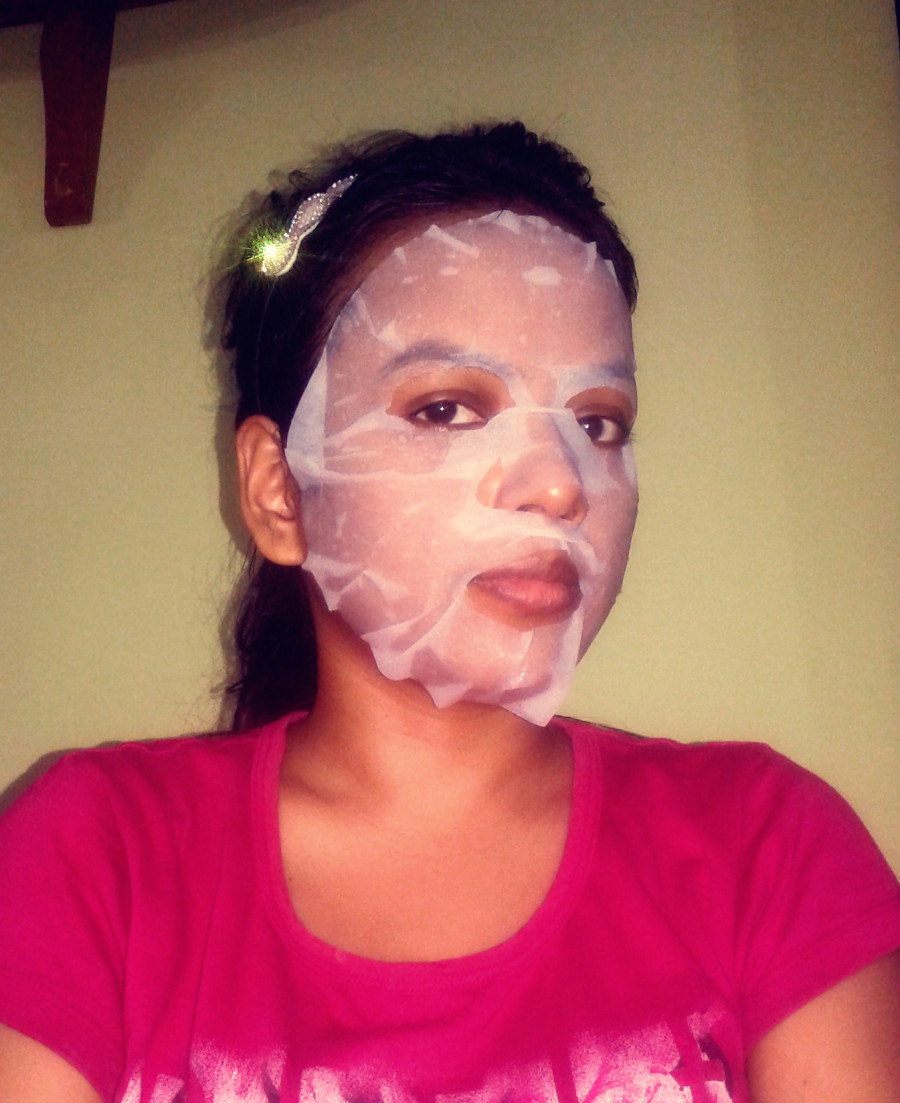 Now, about the pictures. While coming back home, I encountered a 4 yr old in the train who'll put even my nieces to shame. She posed for a few pictures and took my phone to check them out and deleted my whole gallery because her pictures weren't good enough. I would have found it too adorable if my gallery wasn't too precious. So all I am left with to share is the ones that I took while doing the haul post and the sheet mask selfie which I just remembered that I had transferred to my laptop.