As you guys know, I love travelling with sample sized and trial sized beauty products and I always have a collection of mini beauty products in my drawer in case of sudden trips. The mini products don't weigh down my luggage or take up extra space. I mean why carry a bottle that will last you a month for a 7 day trip?! Along with my travel sized beauty products, I've got a new addiction to my travel kit, which is Oshea Herbals Travel Care.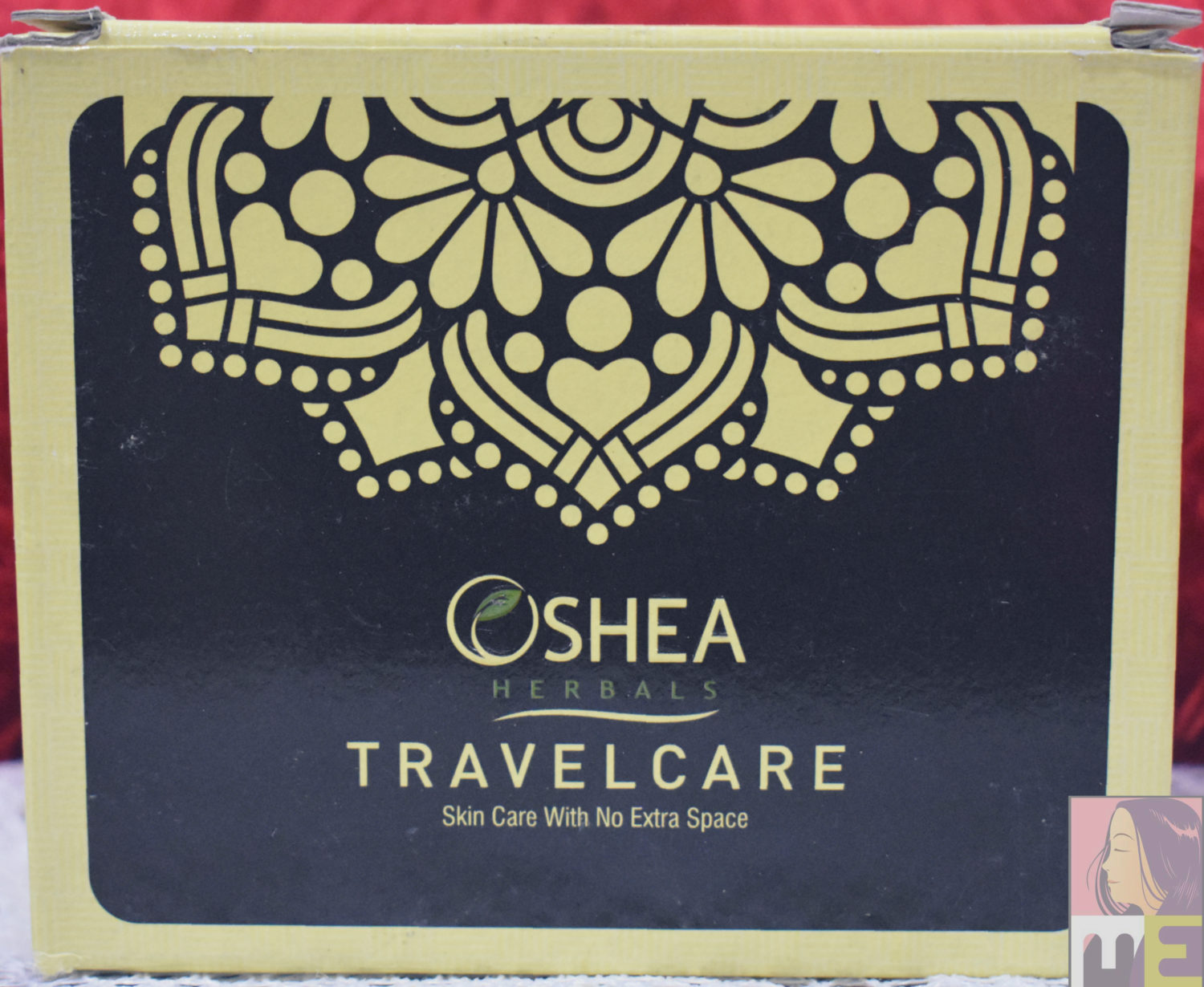 The Oshea Travel Care consists of four hair and body essentials: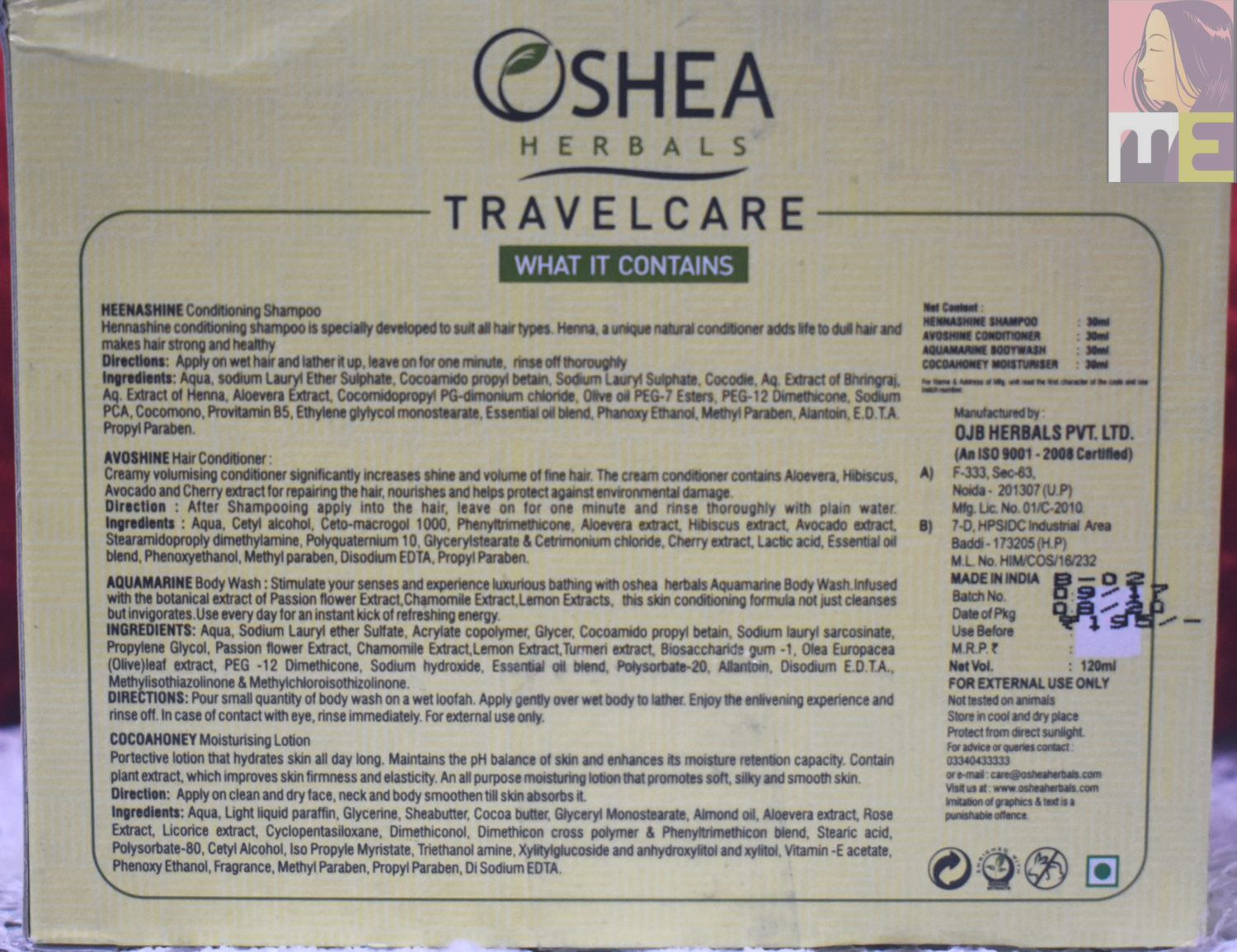 Oshea HEENASHINE Conditioning Shampoo: This one suits both my husband and my hair and thus we don't have to pack two different shampoos for each of us. It makes my hair shinny and I haven't noticed any hair fall while using it.
Oshea AVOSHINE Hair Conditioner : Contains Aloevera, Hibiscus, Avocado and Cherry extract and keeps my hair tangle-free and soft while I'm travelling.
Oshea AQUAMARINE Body Wash: I love this aqua colored body wash which is a mixture of precious botanical extract. I've earlier reviewed another body wash from this range that comes in a sparkling pink color.
Oshea COCOAHONEY Moisturising Lotion: This one's a staple at my in-laws' house. My mother in-law loves it and my husband and sister in law uses it as well. This can be used both on body and face and I've earlier used a full-sized bottle as a face lotion, and that's exactly how my in-laws use it. However, when I'm travelling I like using it as a body lotion because I already have plenty of trial sized moisturizer but this is my only option when it comes to travel sized body lotion. (Click here for review)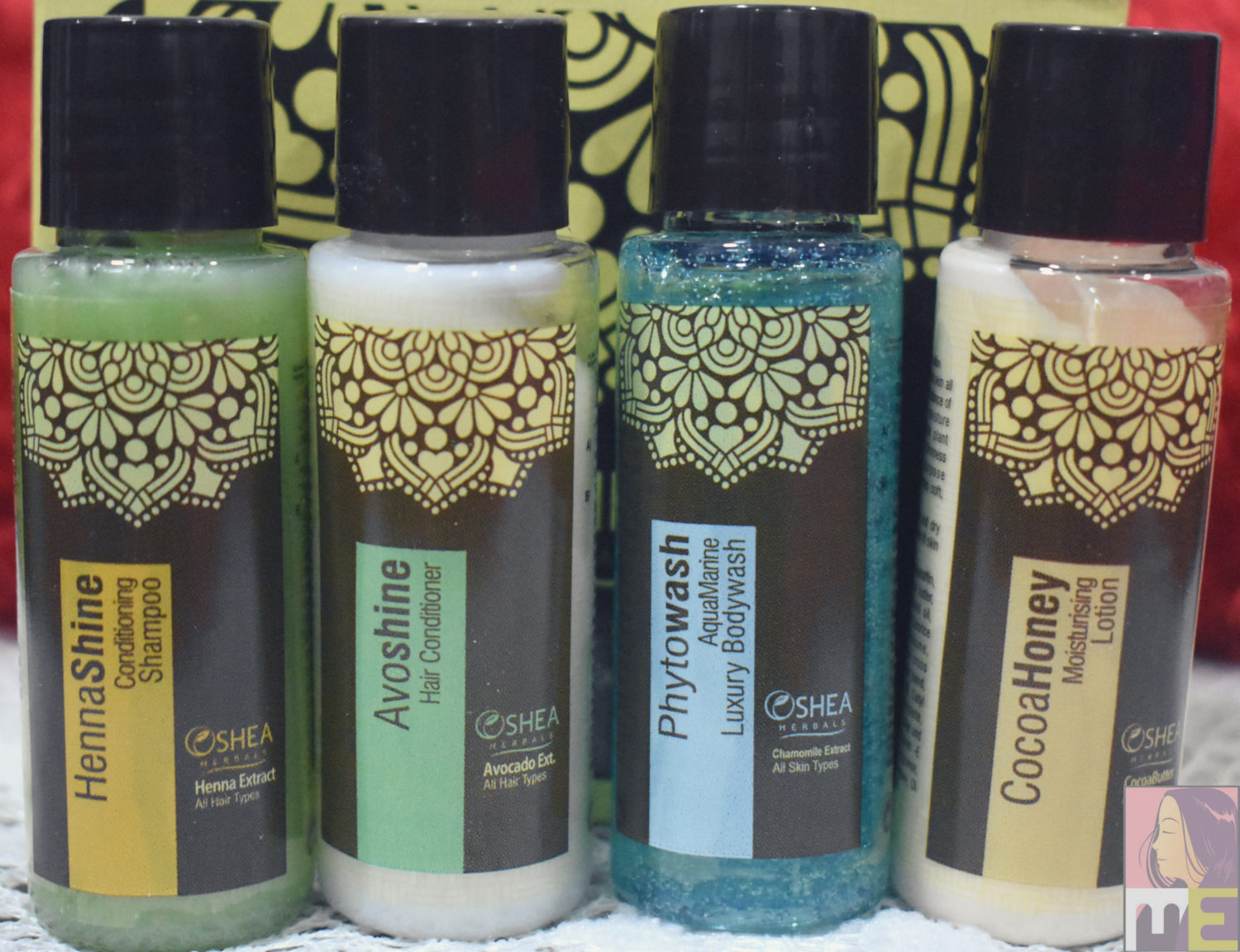 Overall, I really like this travel care kit. This kit has accompanied me to my last two trips and I think it makes a wonderful and smart gift to anyone who loves to travel. I've already finished up two kits and planning to order some more. What I love even more about this kit is that all of the 4 products suits both our skin and hair so we just need to pack 1 small kit instead of packing 8 full-sized products.
Where to buy:
Price:
Rs.195