Hello everybody, today I'll be reviewing the Just Herbs Silk Skin Indian Ginseng-Aloe Vera Moisturising Cream that has been pending for so long. The reason it has been pending is because I purchased it during fall, and it was too heavy on my skin that it broke me out a little. I never had a bad experience with any Just Herbs product so I wanted to give it another try when the weather was a bit colder.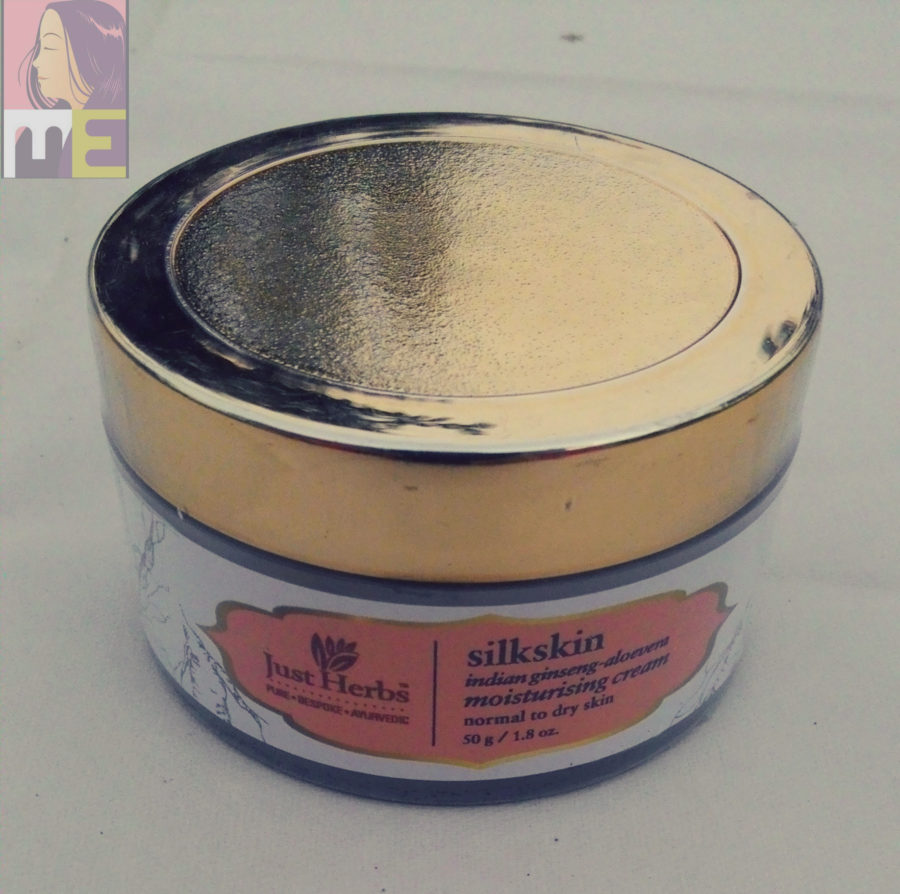 Since the beginning of January I started using it again. Even though I purchased it for my day time regimen as my skin is too comfortable with the Taiyu Silk Moisturizing Cream that I use during my night time regimen, I think that it will be more suitable for night time.
 
What the brand claims:
An emollient cream to protect your skin in by maintaining an optimum oil moisture balance. It smoothens, hydrates and protects the skin, by providing ultra nourishment and an extended hydration. The anti-inflammatory action of Aloe Vera, Indian Ginseng and Holy Basil protects from free radical damage to reveal a soft, supple and rejuvenated skin.
Contains certified organic Indian Ginseng, Aloe Vera and certified organic cold-pressed Almond and sunflower seed oil
Free from petrochemicals, parabens, SLS/SLES PEG/PPG, Genetically modified ingredients(GMO) and other synthetic ingredients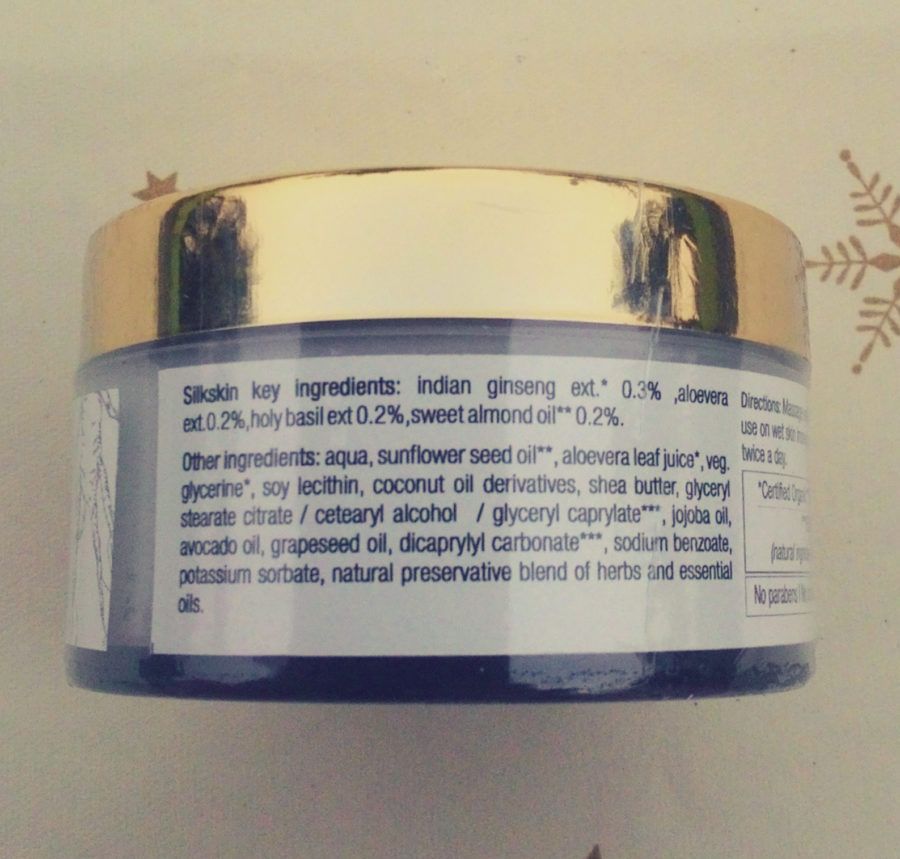 My experience:
As I said, the cream feels too heavy on my skin. The texture is too thick that it takes a lot of effort to absorb into my skin. So I use even a lesser than a pea-sized amount. Even though that works, an extra layer of serum leaves the skin feeling greasy and that one time I used it after sheet masking, my skin was left super greasy until I washed it off during my night time regimen. So much so that even if I apply it before my toner is completely absorbed into my skin, it becomes a pain to massage it into my skin.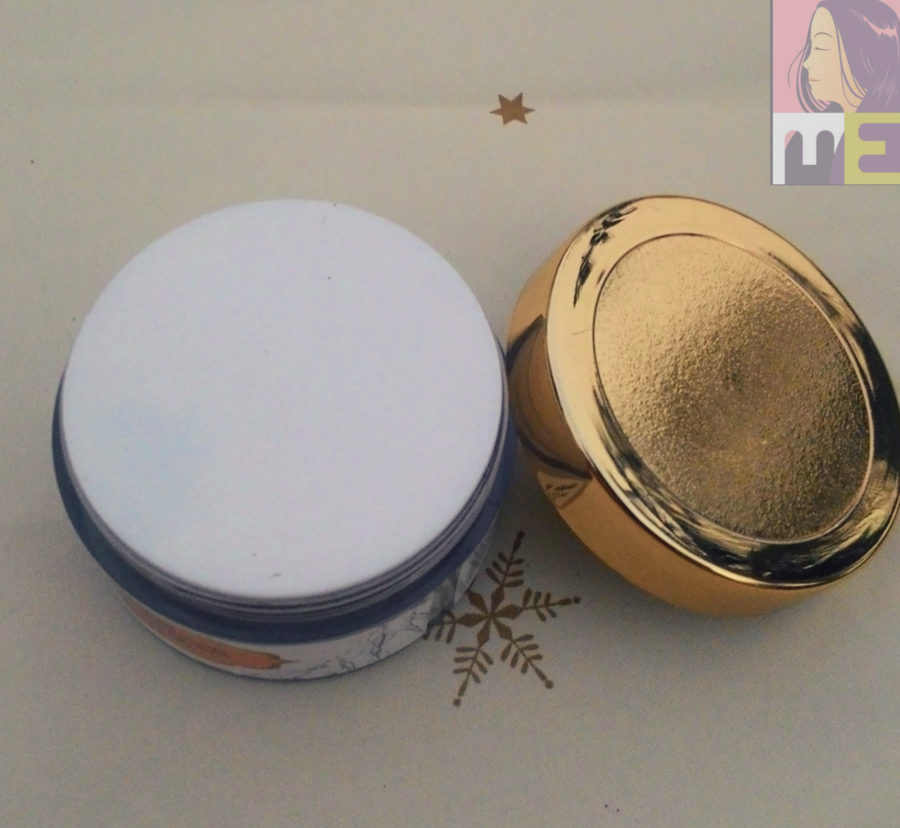 So how does it work?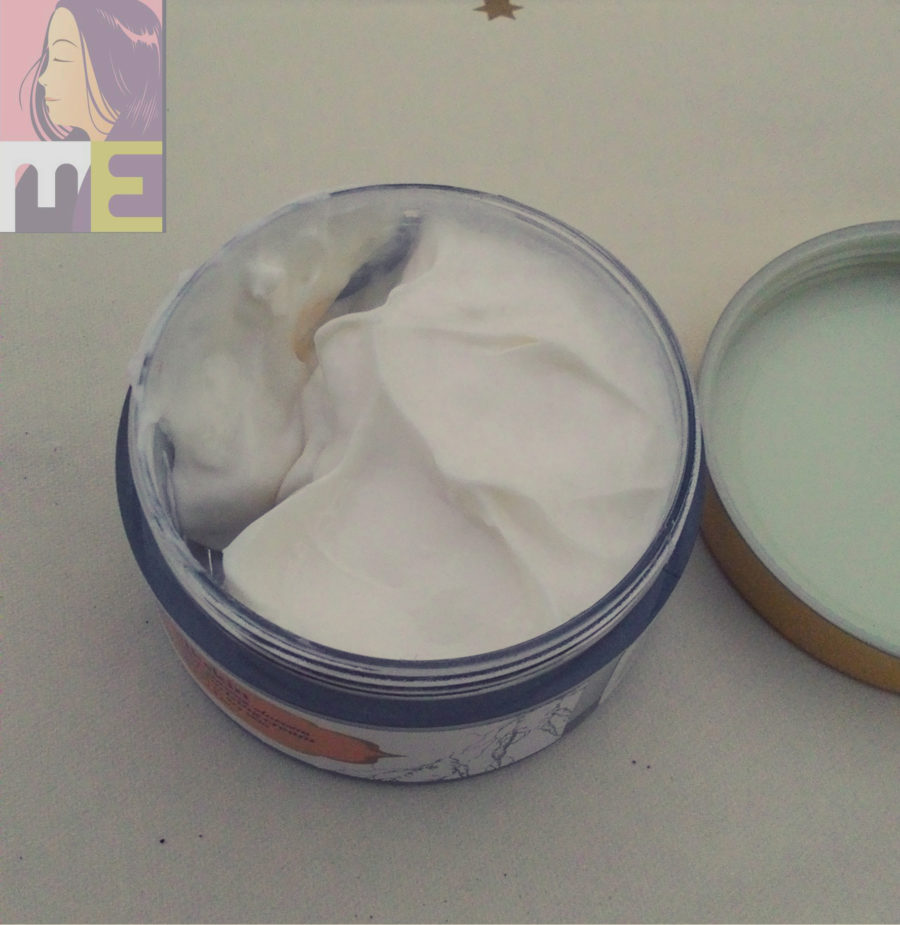 After about a week of struggling with this cream I finally mastered the technique. After washing my face during my am skincare I pat my skin dry with a towel, apply my toner, pat it and wait for it to be completely absorbed into my skin, skip my serum and then take a very tiny amount of this cream and massage it into my skin.  Doing that, it doesn't feel heavy on my skin and after a while it absorbs into my skin amazingly leaving my skin moisturized throughout the day.
I've been using this moisturizer for a while and I haven't felt any dramatic changes in my skin texture and it doesn't claim to. It just claims moisturization and that it does too well, along with really making my skin soft and supple.
Will I purchase it again?
I am only able to use it up as the weather is still cold. I am pretty sure I won't be able to use it a month later. And with that little amount required, I guess it would have lasted me 2 years even if I used it throughout the year. So no, am not purchasing it again.
I've got the Just Herbs Aloe Massage Gel sitting in my stash which I am pretty sure is a great option for their summer so I'll be using that from Spring.
Will I recommend it?
Dry Skin beauties- Yes
Combination beauties- If you are looking for a thick cream (especially for night time regimen) or something to get you through the winter.
Oily Skin beauties –Absolutely not
Price:          MRP 445/-
Where to buy:
Pros:
Does what it claims
Doesn't contain paraben
The price tag might look a bit heavy but since a very light goes a long way, the tub will last over a year so I guess it's worth it
Cons:
Rating:
4.3/5
Other Reviews from Just Herbs
Just Herbs Gotukola Indian Ginseng Rejuvinating Beauty Elixir Review
Just Herbs Malabar Lemongrass Invigorating Gentle Body Wash Review