My love for lemongrass bathing products is worth the millions of tips to the Fab India store just to pick up their lemongrass soaps (in bulks). I am a sucker for shower gels, and I will always choose them over bathing bars. In a previous post, I mentioned that I really have no space left in my shower cabinet thanks to my shower gel collection, well the situation is a bit worse now; I've got to keep a few ones outside just to help with the clutter. So when I received a lemongrass shower gel with my Fab Bag I was more than just glad.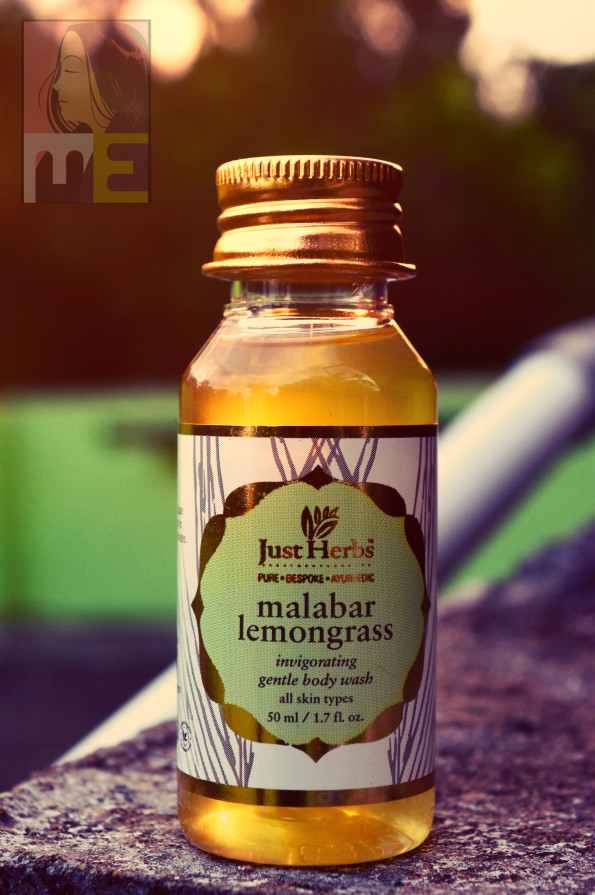 Claim: This invigorating body wash is made with the steam distilled oil from the finest Lemongrass sourced from the Malabar region in Southern India. The grass is allowed to wilt for 24 hours and the oil is extracted from the wilted herb by steam distillation. Apart from its distinct aroma that imparts it with mood uplifting properties, Lemongrass has multiple anti-microbial and skin friendly properties which have been documented in Ayurveda.
Gentle formula
Sulphate & paraben free
Free from petrochemicals, parabens, SLS/SLES PEG/PPG, Genetically modified ingredients(GMO) and other synthetic ingredients
Lemongrass has multiple anti-microbial and skin friendly properties which have been documented in Ayurveda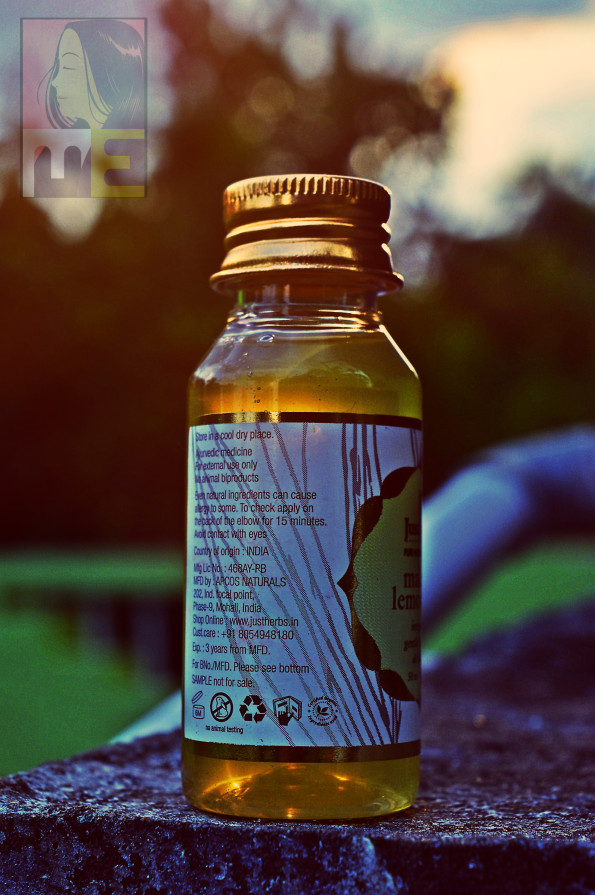 Ingredients: Aloevera leaf juice*,Wheatgerm oil, Mesua Ferrea(Nagkesar)ext.,Soy Lecithin, Lemongrass oil,Cocoamidopropyl betain,Veg. glycerine*, Decyl glucoside***,steam distilled rose water, steam distilled sandalwood water, steam distilled myrrh water,Disodium coco- amphoacetate,Dicaprylyl Carbonate***, Aqua Sodium benzoate, Potassium sorbate, Natural preservative blend of herbs and essential oils, Citric acid (ph adjuster).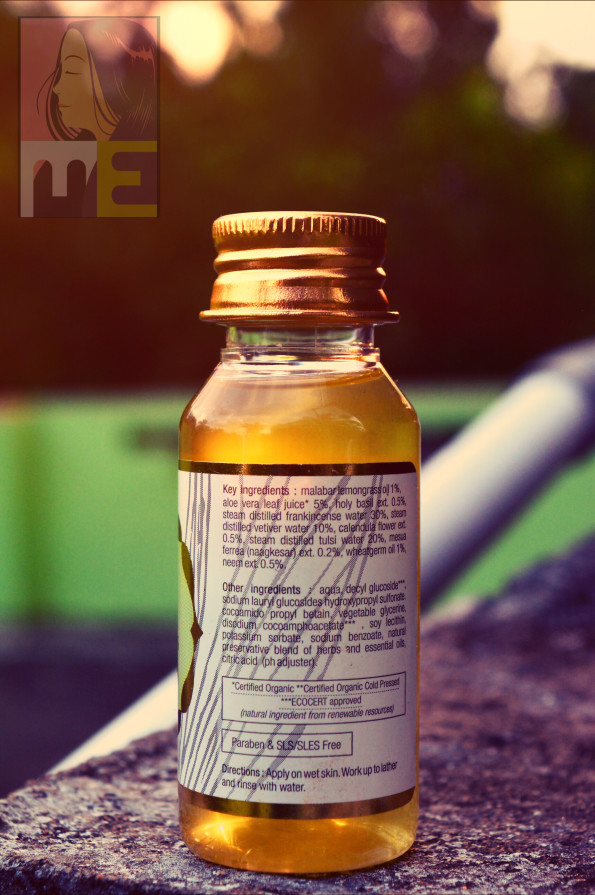 My Experience:
A few facts about me- I love Paraben and SLS Free products (checked), I love the smell of lemongrass, especially during the summer (checked), I'm addicted to shower gels, mostly the ones that are refreshing (checked) and lastly, my love for Just Herbs products. So this Shower Gel is something that I've got pretty much hooked on. I got a deluxe sized sample which I might have saved for any upcoming trip but it was just too tempting. I mean I really have no words to describe my love for this shower gel, it provides the ultimate refreshment one can get from a shower. Fact is I love it.  I've read a few other posts and what I figured is that not many people are huge fans of the tangy lemongrass smell. May be it's just me, I LOVE relaxing showers with lemongrass bathing products during the summer, that's my thing, my summer thing. So don't hate me if you purchase this product and dislike the smell, everybody has a different taste. And lastly, it's hydrating. I usually apply body lotions throughout the year, but if you like to skip it, you can with this body wash.
Can be bought here:
http://justherbs.in/product/malabar-lemon-grass-invigorating-body-wash/
Pros:
Refreshing and relaxing
SLS and Paraben free
Hydrating
While it's not very pocket friendly, it's safe to say that it's reasonable
Cons:
Couldn't find any.
Will I purchase it again?
Yes, especially during the summer.
Rating:
5/5