Day 5 started around 7.30 in the morning. Apparently my sister got a nice sleep at night and woke up at the crack of the dawn to take a walk along with my dad. I decided to sleep in until the breakfast was ready. Talking about breakfast, I hate having oily stuffs for breakfast but I have to admit that we had the best paranthas of our lives at our resort (Green Park) hat morning. Actually every single thing we had at the resort were mind blowing and my bad I didn't take a picture of the cook.
So after lunch we headed for Lakshan Pur beach where there were no other human beings except for us. The day was really hot and humid (now that am seeing the news, I know why) which made it a challenge for us to spend more than a few minutes at the beach.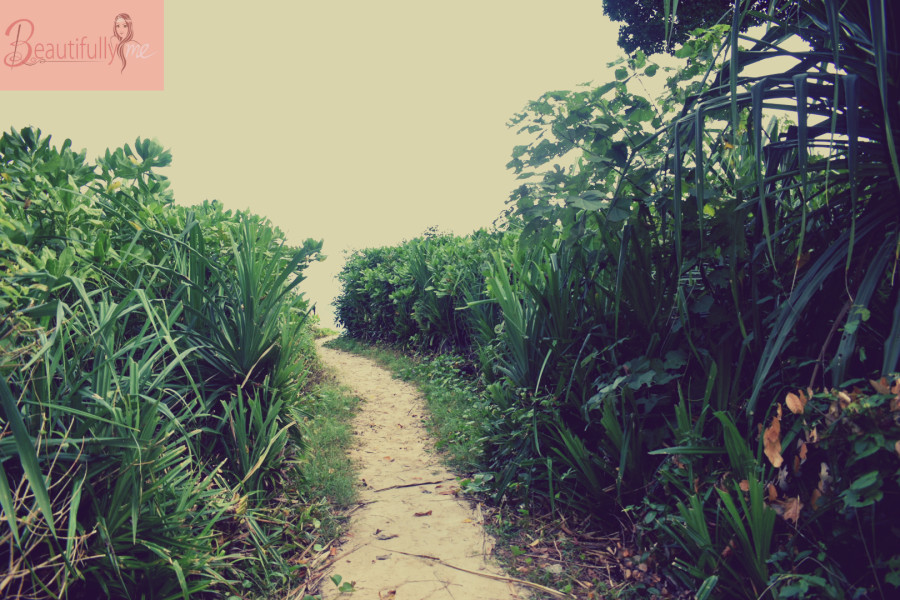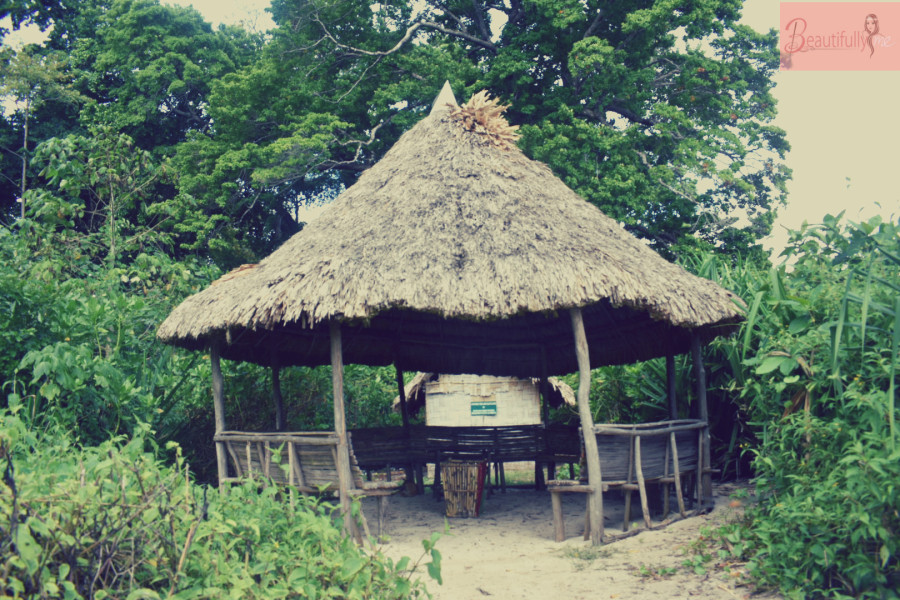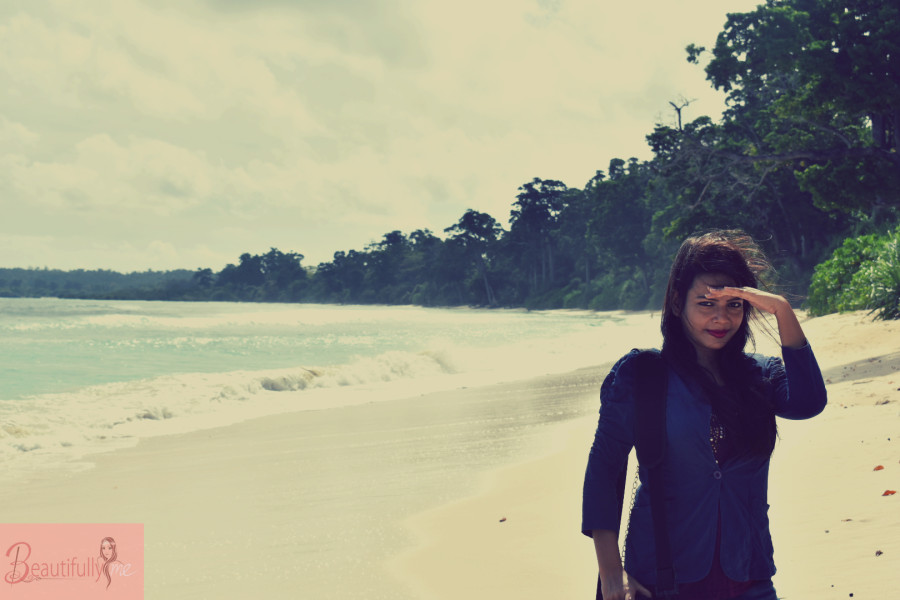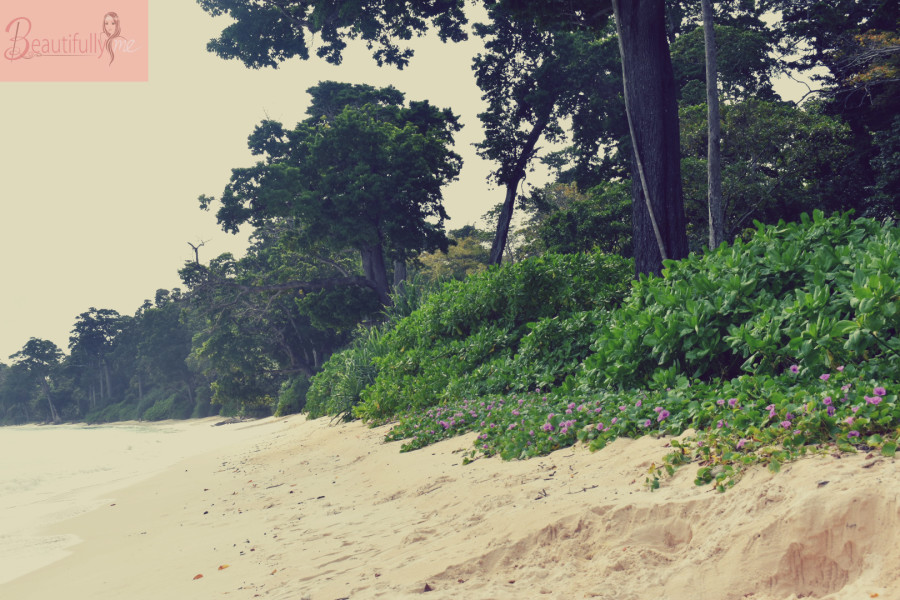 Our guide then drove us to Bharat Pur beach, told us that there are so many water activities to enjoy and drove away. My misconception about the Island being lonely blew away as soon as I looked into the super crowded beach. I mean I have visited more crowded beaches in Chennai and Goa and Vizag and Puri, but since all the beaches in Andaman where less crowded, and we rarely saw tourists in the island until we came to the beach, I was like 'where are all these people staying? We didn't see many resorts like we saw in Havelock?'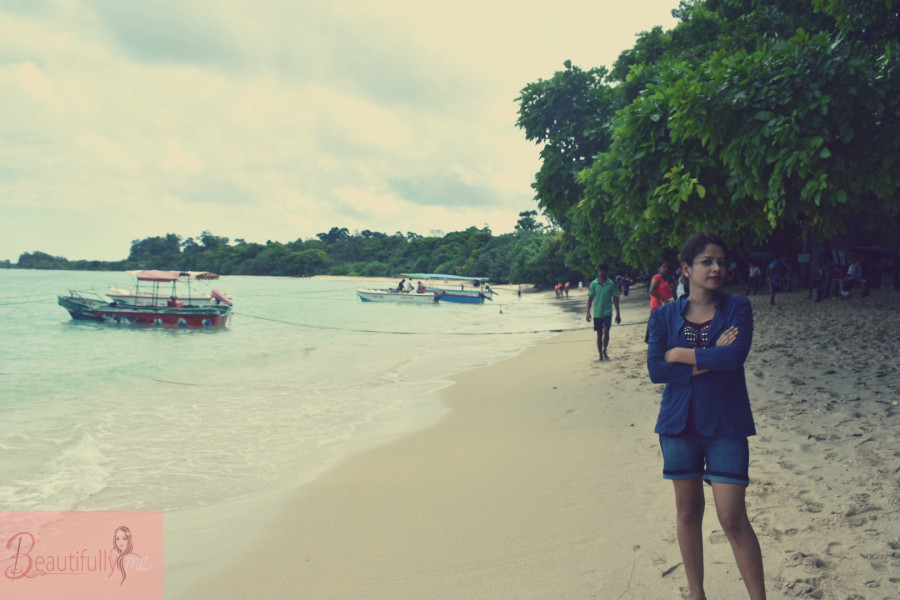 So looking at the activities, there weren't much left, we had already Scuba Dived, Taken Glass Boat ride, Normal boat ride and everything they had to offer except for water scooter. I loved it in Goa and I really wanted to do it again. So despite the fact that I had a severe cut in my knee, and intolerable allergy in both my arms and my legs, I went into the water like I'm not afraid of what the salty water can do to my cut and my irritated skin.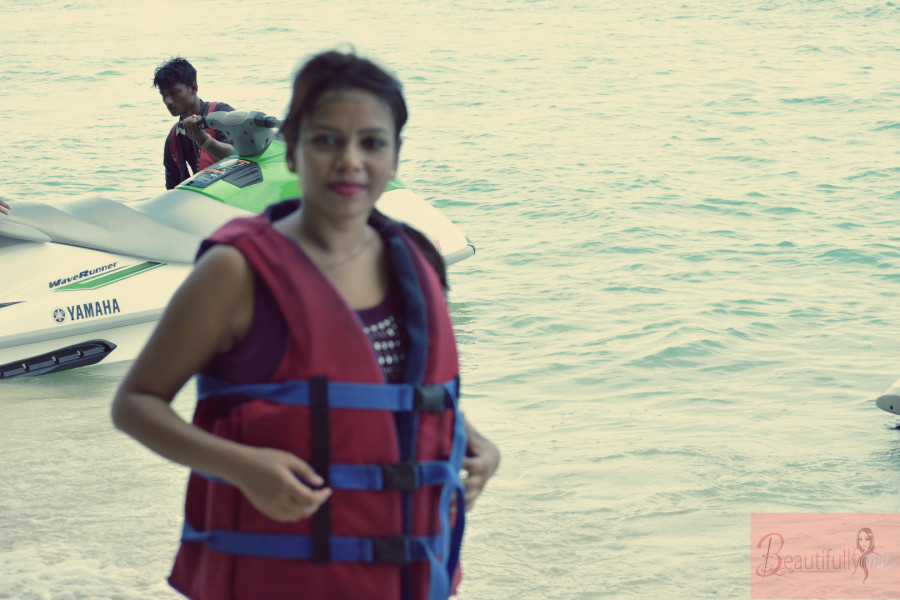 [Pardon my sister's focusing ability, it was taken seconds before she herself got off the scooter]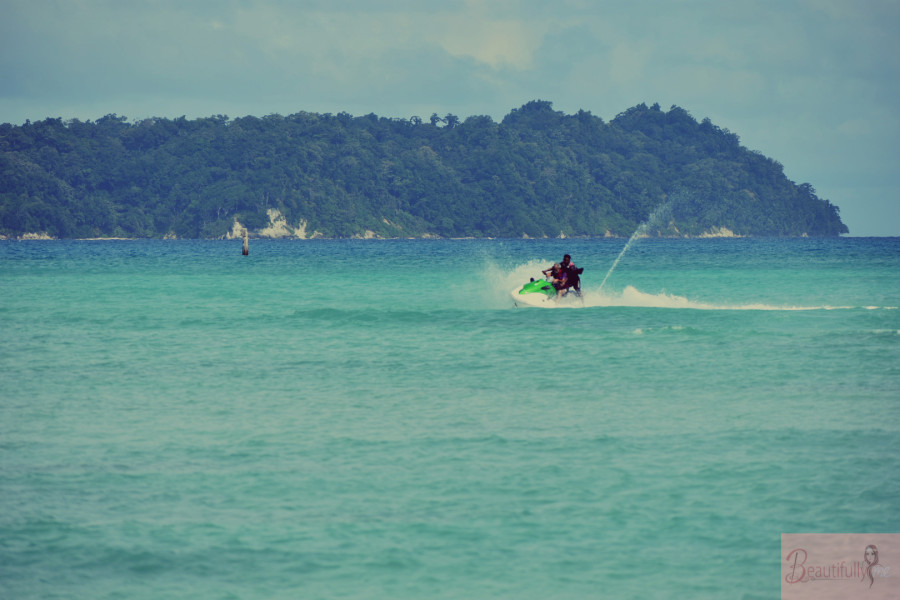 The water scooter ride was even more terrific than the one I had in Goa. 2 minutes, and I was wondering if I will come back to the shore alive. I did! Limping, as I was soaked in salty water. That's when I remembered that I had my dried swimsuit from the previous day in my mum's bag and went towards the changing room. Jokes on me, I went into the water wearing a studded tank tee and Denim Shorts and changed into a swimsuit for my ride back to the hotel. It soon started raining and we took shelter in the hut of the owner of the changing room. I had 'staying at a local's place while travelling' in my bucket list and am not sure if half an hour counts, but it was raining, and we had an amazing view of the beach, so I guess it somehow counts.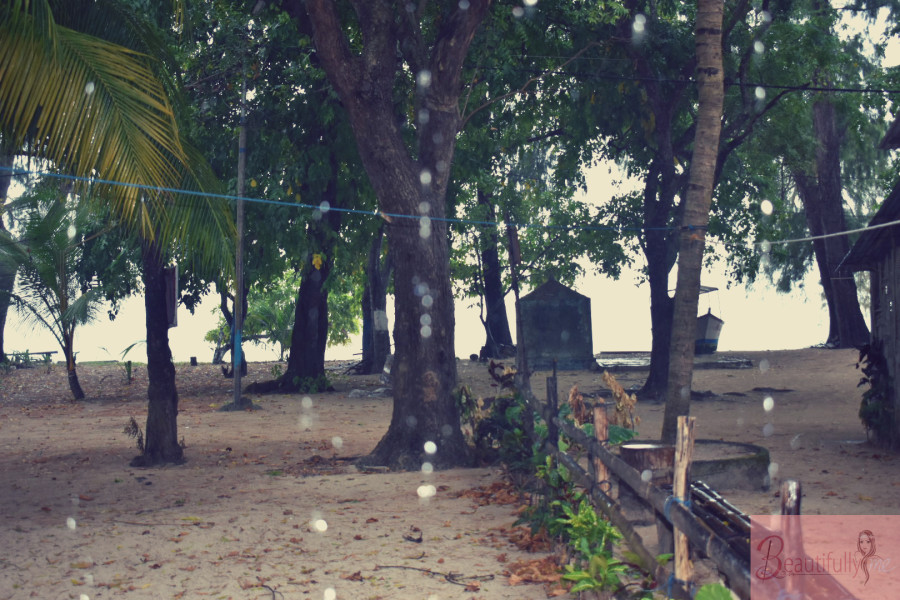 It was around 11 in the morning and our guide was supposed to pick us at 1.30 but we were getting bored as hell as we didn't have much to do and I definitely wasn't a huge fan of the crowded beach. So we called our guide to pick us up once it stopped raining. He did, at 1.30 pm while we were hoping to get back to the resort and take a quick nap as we were so scared to take the horrible Cruise from the previous day back to Port Blair. We could see the cruise from the beach and even the sight of it made us wanna puke.
After we went back to the resort we went straight for lunch. Amazing food that made the bitter 2 hours of waiting a little better, and we ordered a Fish Called 'Surmai' or King Mackarel along with our package meal that tasted amazing. I usually hate eating fish, so trust me when I praise any particular fish.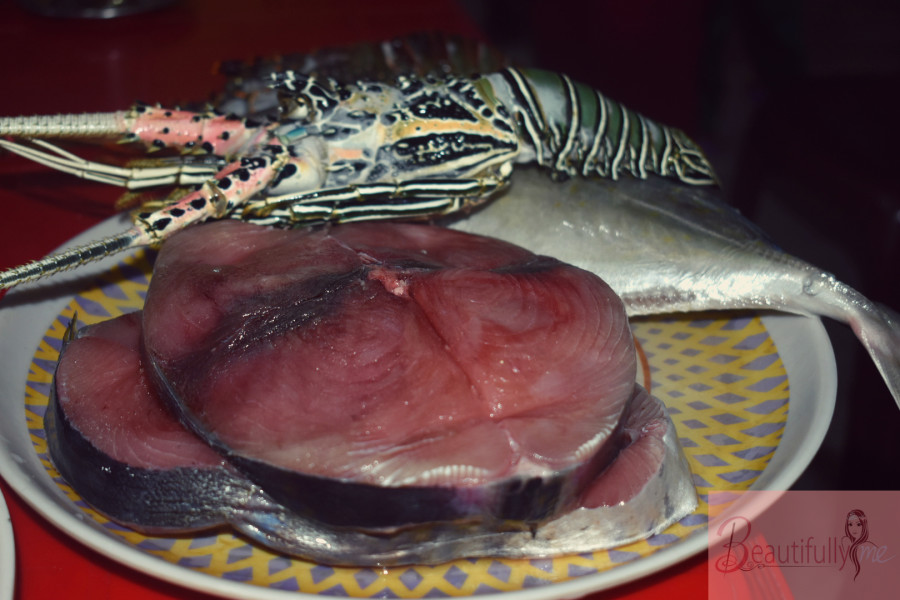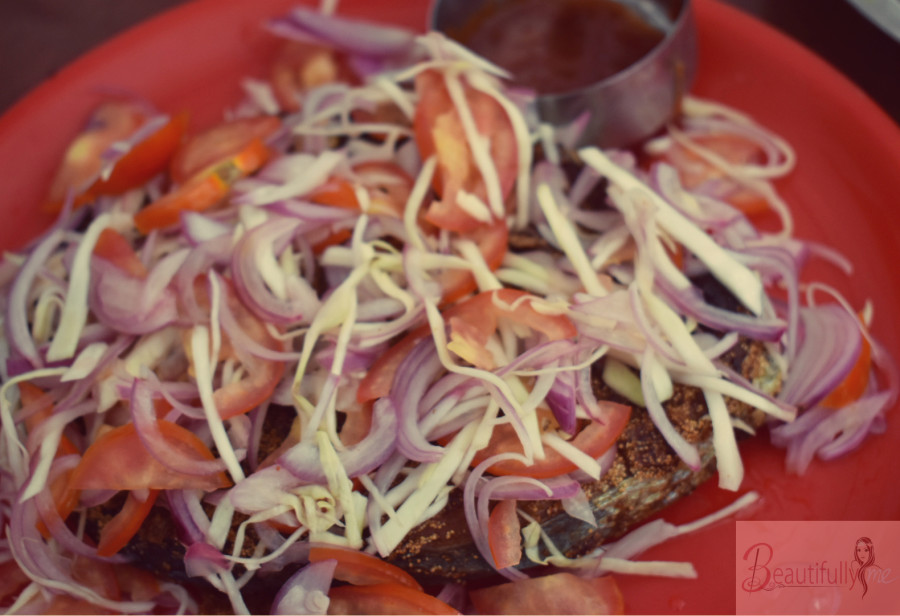 [Price: 500 Rs for 1 piece]
We didn't get to rest much. And we boarded the cruise again all the while making faces. I'm not sure if I have ever wrote this on my blog, but I am an insomniac, so it took me a little effort to doze off. Thank God I didn't get to take nap at the resort.  But it was a 2.15 hrs ride and I couldn't sleep the whole time. Soon I woke up to the sounds of people puking and wasn't feeling very well myself. It was around 40 minutes left and that's when I bonded with a girl from our tour package who was studying English Hons. (me being a Master in English from the same University as hers).
Again I took a triumphant step on land for not puking throughout the ride and went back to our previous hotel exhausted. The first thing we did after going back to the hotel was to talk to the manager regarding an extra room. He only admitted of having spare rooms once we clarified that we are willing to pay for it. That night we slept peacefully. Also, it was my boyfriend's birthday, so I got to wish him at 12 'o' clock.
Day 6 was a much deserved resting day. By this time we had already lost all our energies. We have previously travelled for even 3 weeks straight, but this package system was really sucking out all our energies. It was like the strictest hostel I have ever stayed. The plans of the day arranged by our agents were leisurely tours of local areas, and now that I'm thinking about it, staying in would have been far better.
We were taken to a Saw Mill in the scorching heat that made me this close to faint. There was nothing to see except for a gallery filled with wood works. I would suggest skipping it and go for the underrated beaches in Andaman instead; I'll give you the names on my next post.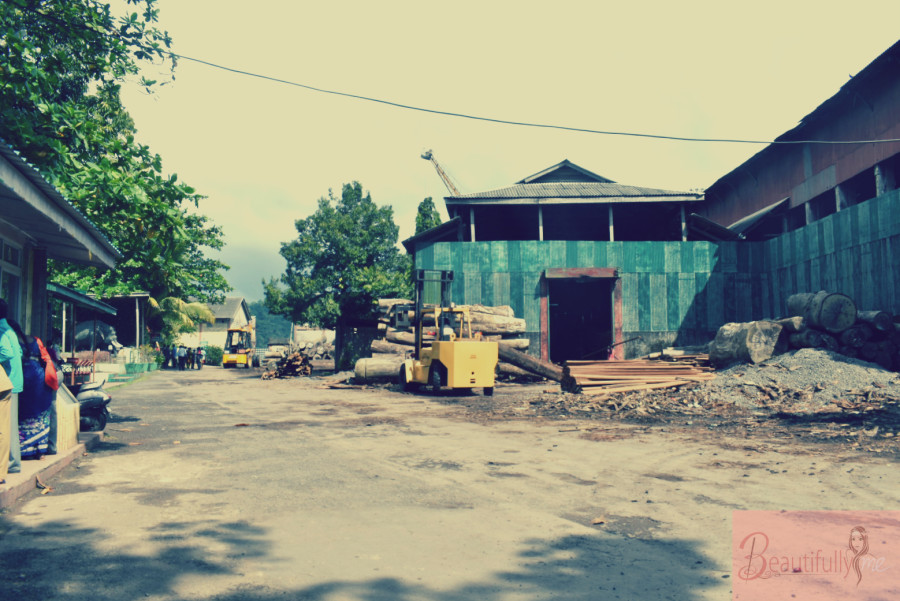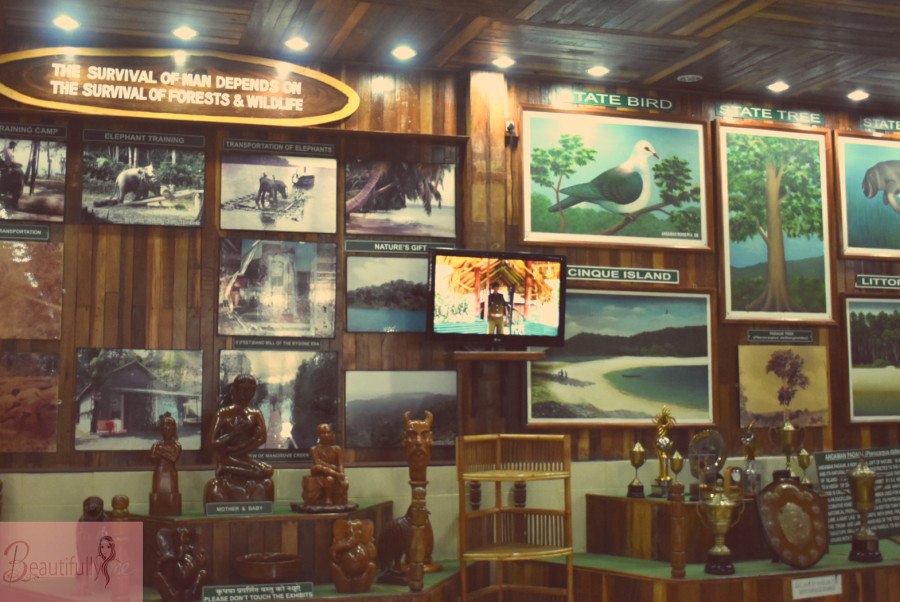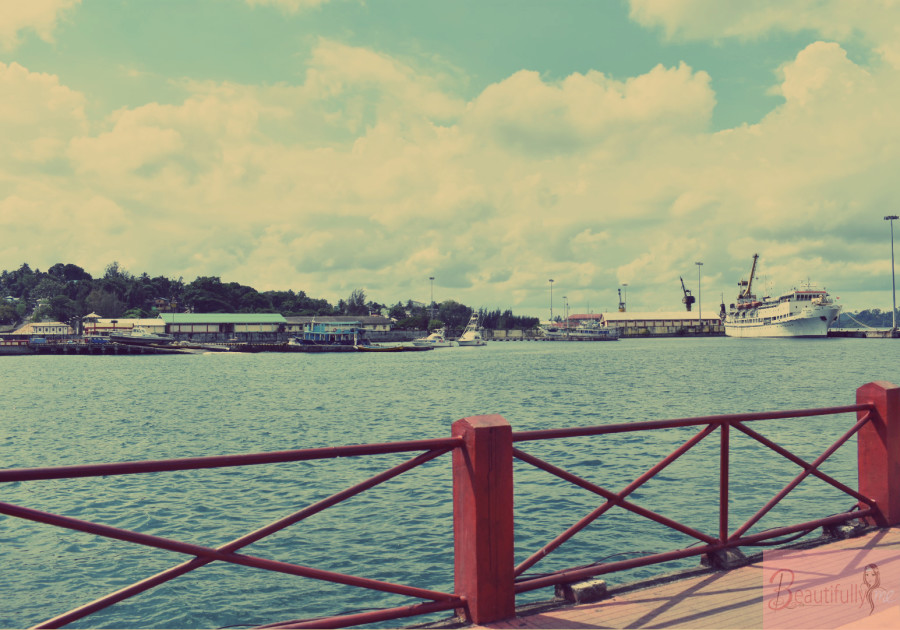 Next we went to the Anthropological Museum and I was like finally something that interested me. I am really glad I visited the museum before visiting the Jarowa Island as I got to learn so much about the History of Andaman and Nicobar. Sadly, we weren't allowed to click pictures.  Lastly we went to the aquarium where we weren't allowed to photograph, but for some ridiculous reason were allowed to video graph after paying 50 bucks. Would I be in trouble if I post the couple of pictures that I sneaked while video graphing?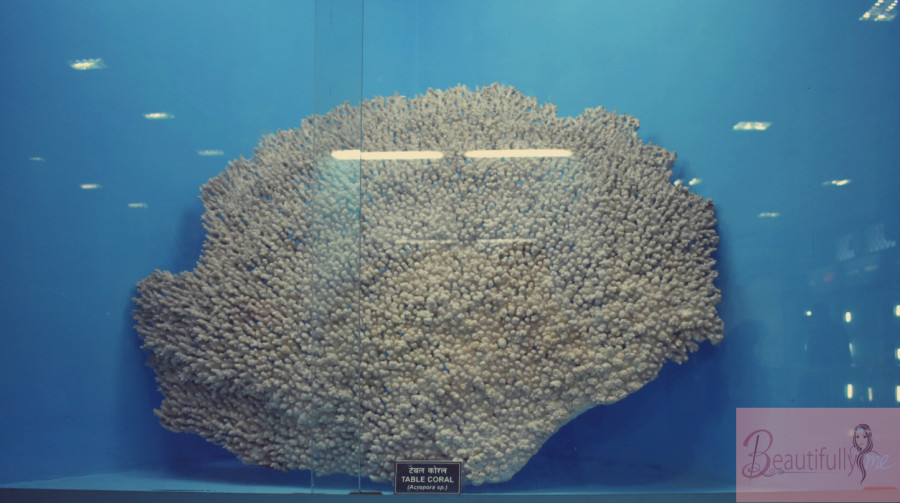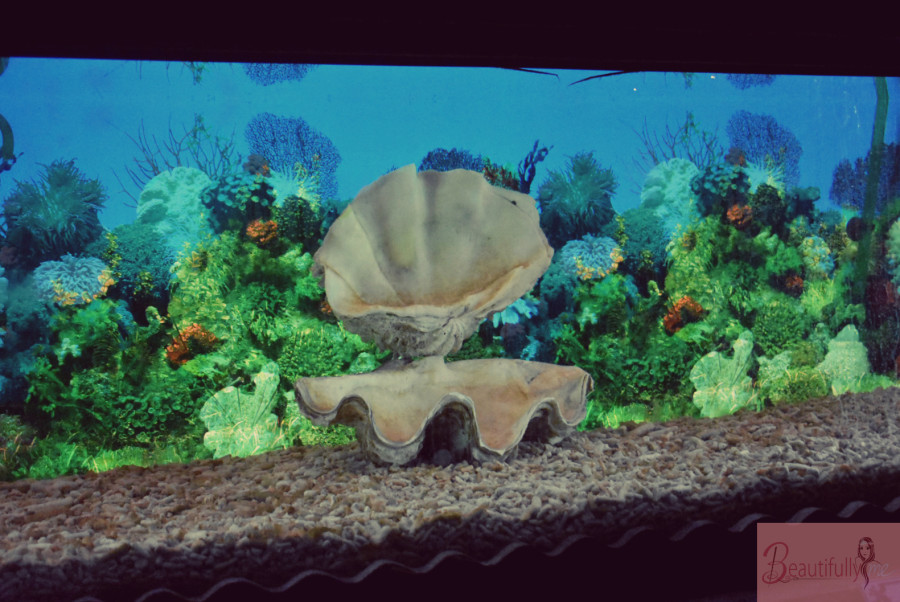 We came back to the hotel almost roasted, had lunch and took a quick nap. Around 4 we were taken to the Government Emporium for shopping. Now, everything in Andaman costs more than the MRP, even fruits that grow in the particular Islands are charged twice the amount and sometimes more. We did a lot of shopping at the Bharat Pur Beach, and everything at the emporium cost even more than the beach. Whatever we liked was hard to carry, so I just bought a Key Chain and left. We kept walking around the city and hoped into another shop and bought some gifts and stuffs. Around 5.30 our car picked us up and we went back to hotel and sipped our tea leisurely (for the first time in the whole trip). But we weren't going to call it a day yet. So we took an auto and went to the Rajib Gandhi Water Sports Complex where we earlier took our lounge to Ross Island. It was already dark by 6 pm and the pictures were coming really terrible. We took a long, leisurely walk around the complex, spending some nice family time, and then walked out in front of the Cellular Jail where we could hear the last Light and Dance showing.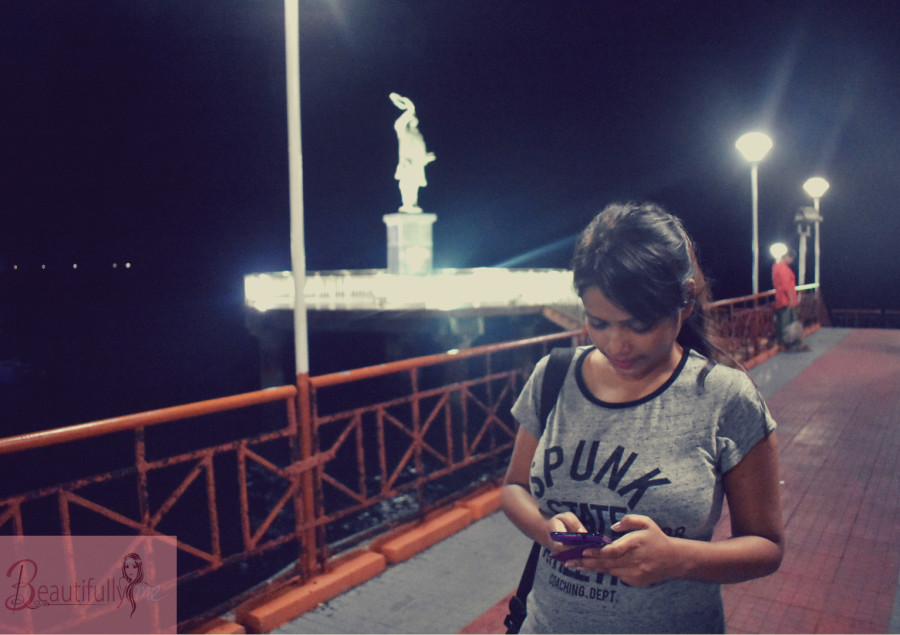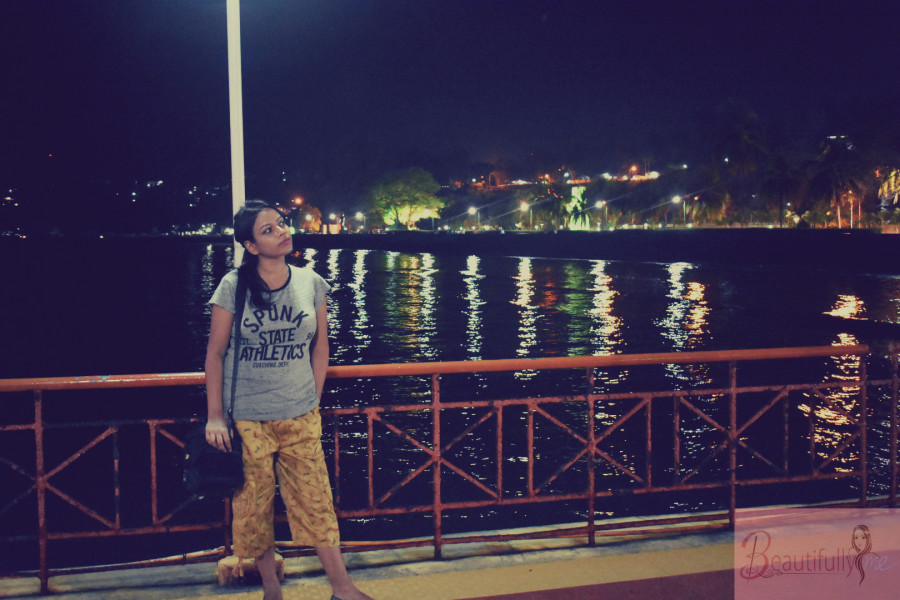 We took an auto from there and while we were chatting with the driver about local businesses and bakeries, he mentioned 'Famous Bakery' to be a famous bakery. So we asked him to take him there. There were Black Forest PIECES that costs 400 bucks, pieces I repeat, not the whole cake. There were no fast foods and stuffs, only cakes and Ice Creams and packaged stuffs (they ran out they said), so we had ice creams and bought some plum cakes and biscuits and went back to hotel. Not much of activities, not many pictures.
Part 1: http://beautifullyme.in/index.php/2016/12/04/andaman-travel-diary-part-1/
Part 2: http://beautifullyme.in/index.php/2016/12/07/andaman-travel-diary-part-2/