---
Hey guys, hope you all are doing well. I've been away for over a week, enjoying a wonderful family vacation, without any phone network or wi-fi. I have been sharing unedited images on my Instagram whenever I was receiving  a low (2g) signal. And now that I am sitting in the comfort of my bedroom, I am going to share my travel deets with you guys. I am going to post the travelogue in parts, because it after a tightly knitted tour, I realized that an Andaman tour plan requires a lot of research.
We have never travelled with travel packages because I love travelling like a traveller and not like a tourist (ask me the difference between the two and I can dedicate a whole post on it). But whoever visited the place told us that there are innumerable places to visit in Andaman, and it's practically impossible to travel without the help of a travel package. My sister usually makes all the tour plans, but she had her PhD viva the day before our flight so we thought, let's book a travel an Andaman Tourism package just this once. Who knows, we might even love the experience? It however, didn't take us long to decide that it's going to be our last package tour. Of course it had its perks, but it had its back draws as well. So I decided to post detailed travelogue, so that any reader of my blog can plan an Andaman tour without the help of travel packages (if they want), and also get to know what to look for when booking a travel package, and lastly, get to know about places that aren't usually covered by the travel packages. And because a detailed 8 day travelogue (that includes places not covered by our agents) won't fit a single post, I'm going to post it in parts.
Day 1:
We landed at Port Blair on 26th November around 10.30 am and were picked up by our agents. The package that we booked is called Andaman Super, referred to us by a friend of my sister. We were accompanied with another two families and we were provided with a separate car. Upon reaching the hotel (R.D International), I had the strong urge to take a return flight home as it looked like one of the worst hotels we ever stayed in. It wasn't dingy, or dirty, or anything bad, it was just small, and a little bad than regular, and the only guests were the package clients. We are a family of four and were said that we would be provided with two double bedrooms, but upon reaching they opened one small room, the kind of hotel room you would book if you miss the last train home. We were asked to freshen up fast and come upstairs for lunch. A shaded terrace and regular Bengali food that tasted very much like my once hostel food. The meal times were all fixed; I guess that's how it works in package tours. I, on the other hand, love testing local delicacies while travelling, so I was a bit off when I saw the meal plan.
After lunch, we hurriedly got ready and left for the Cellular Jail. The place gave us chills. We hired an amazing guide who gave us a tour, telling us details about our freedom fighters that were locked in the historical jail. The cells they were locked in, the place they were tortured and the place where they were hanged. The bitter cost of our freedom. While at one hand, we were deeply saddened to learn all the tragic details, the pride on our freedom fighters on the other hand took over the better off us. Standing inside the cell where Babarao Savarkar was locked in, I thought that every Indian needs to visit this place once in their lifetime.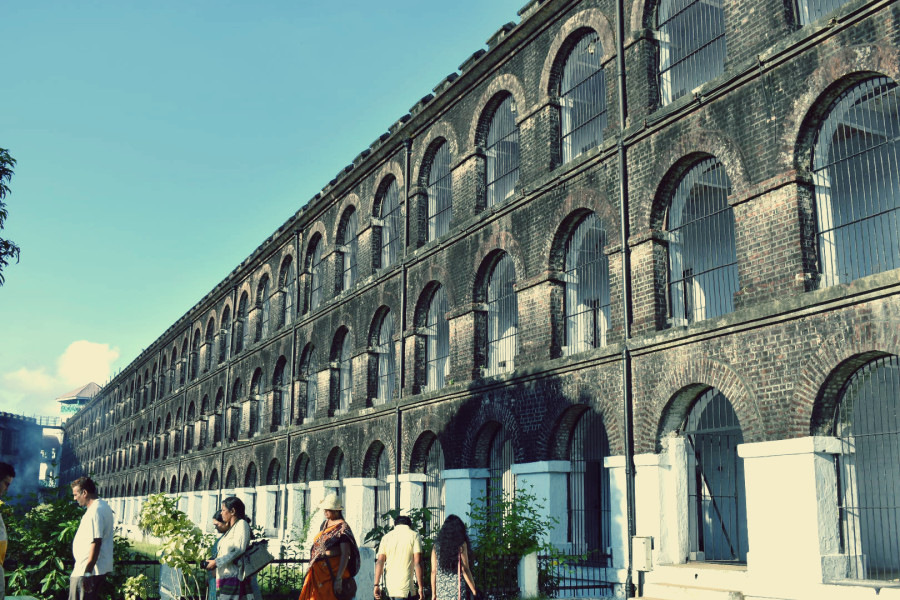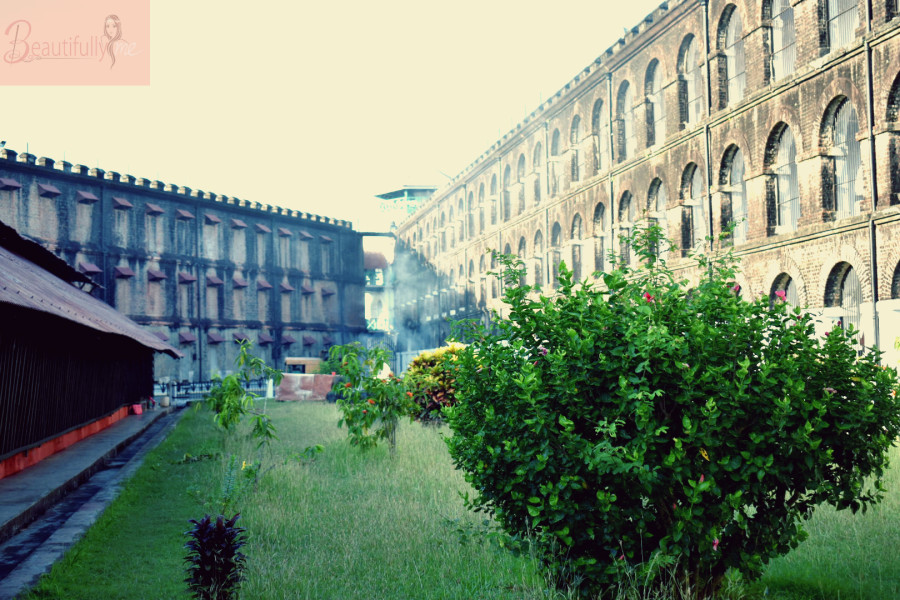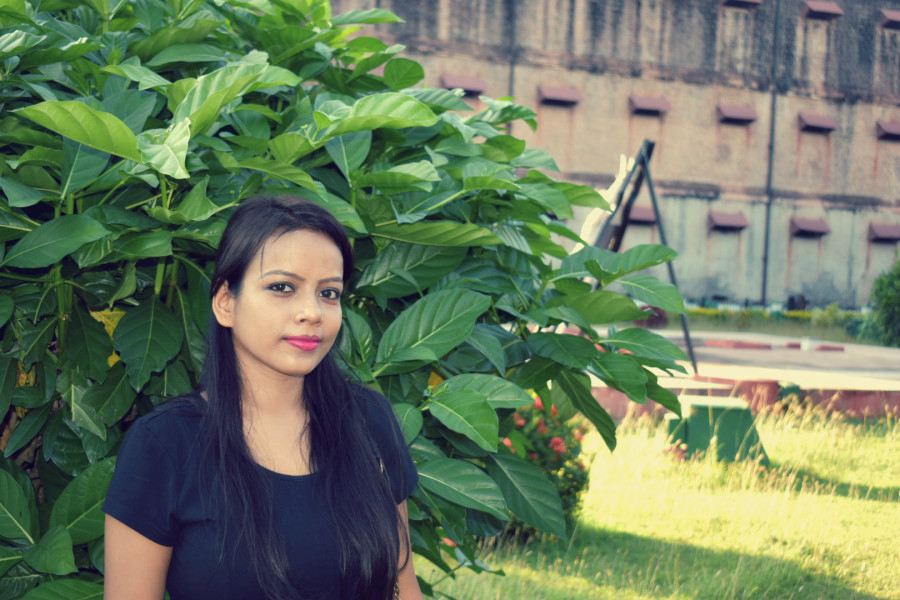 [Photographer: Our Guide]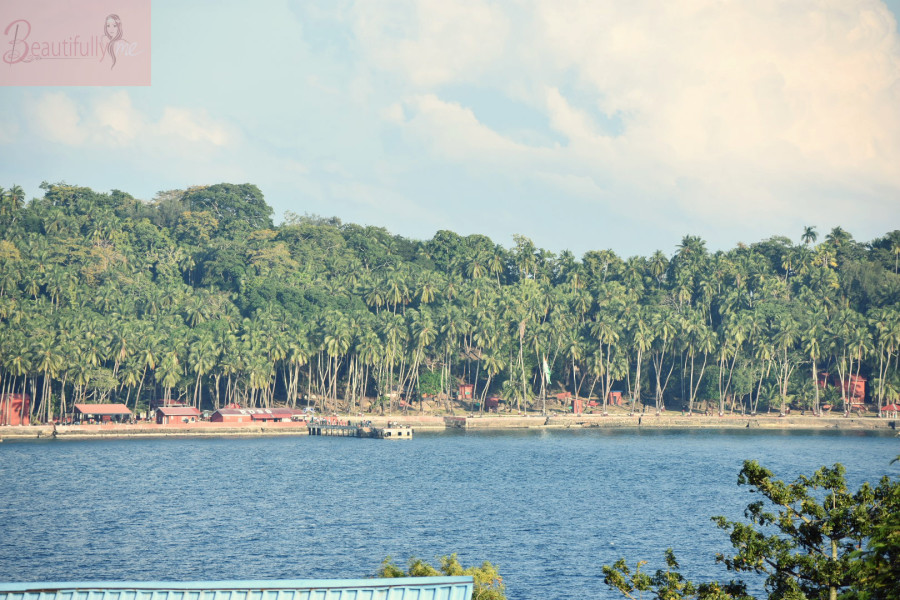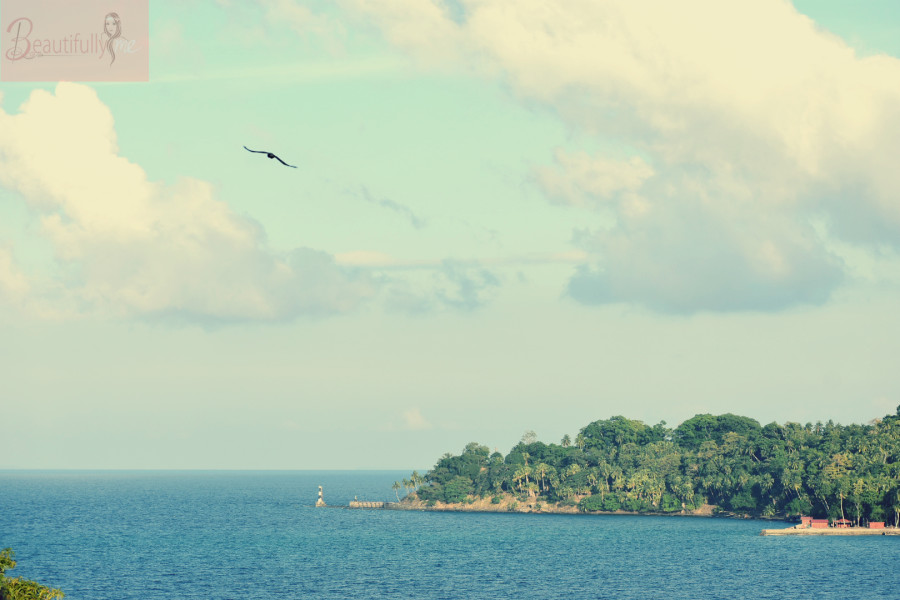 [Views from the Tower Top]
Next we went to Carvine Cove beach. I don't have much to say, I just have to show…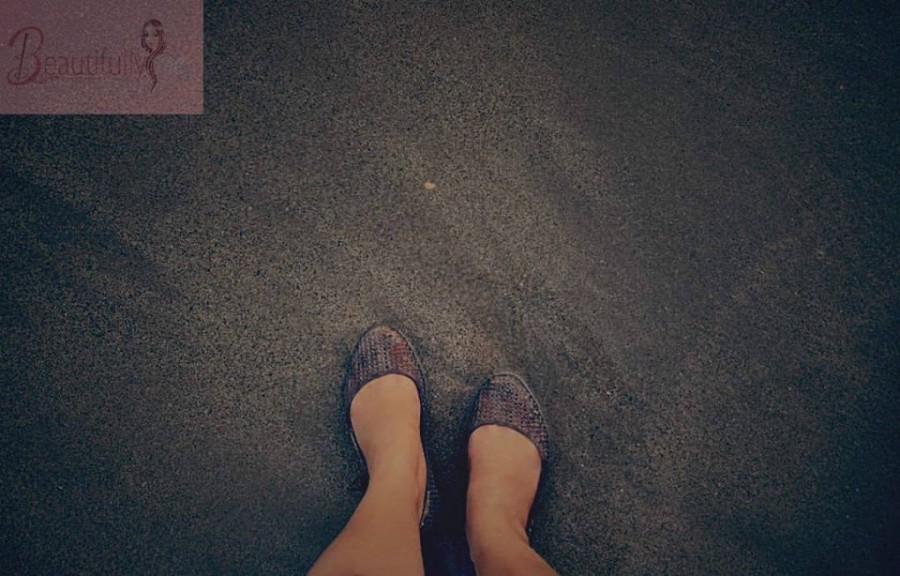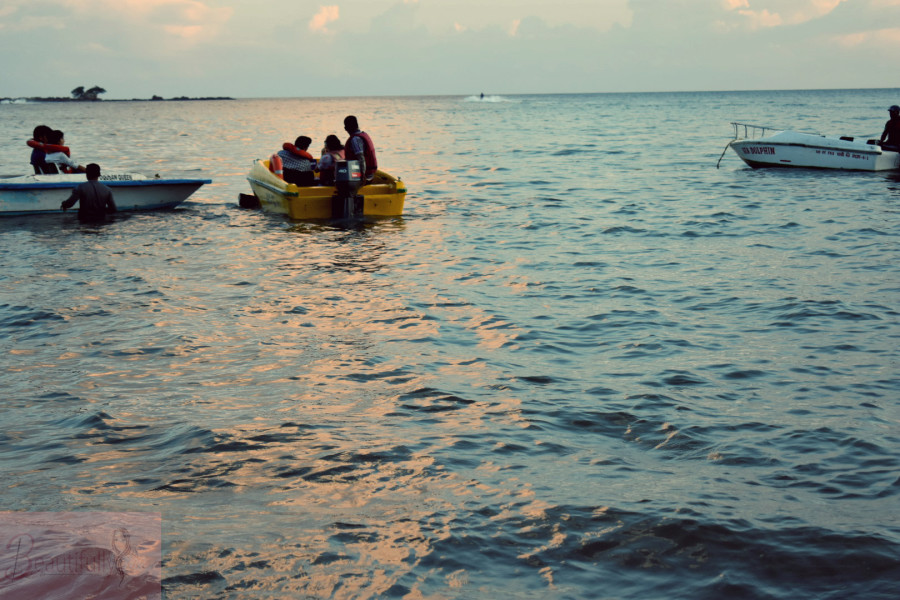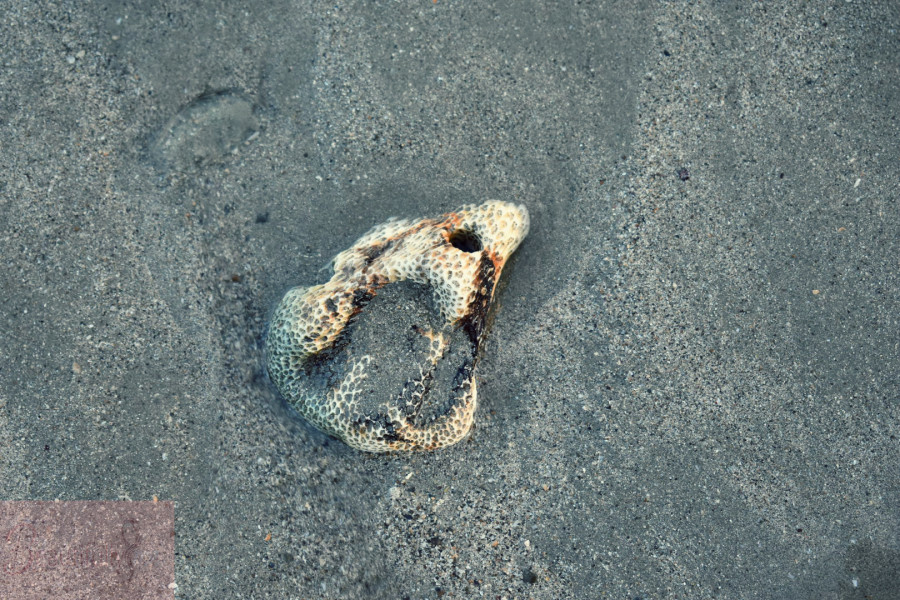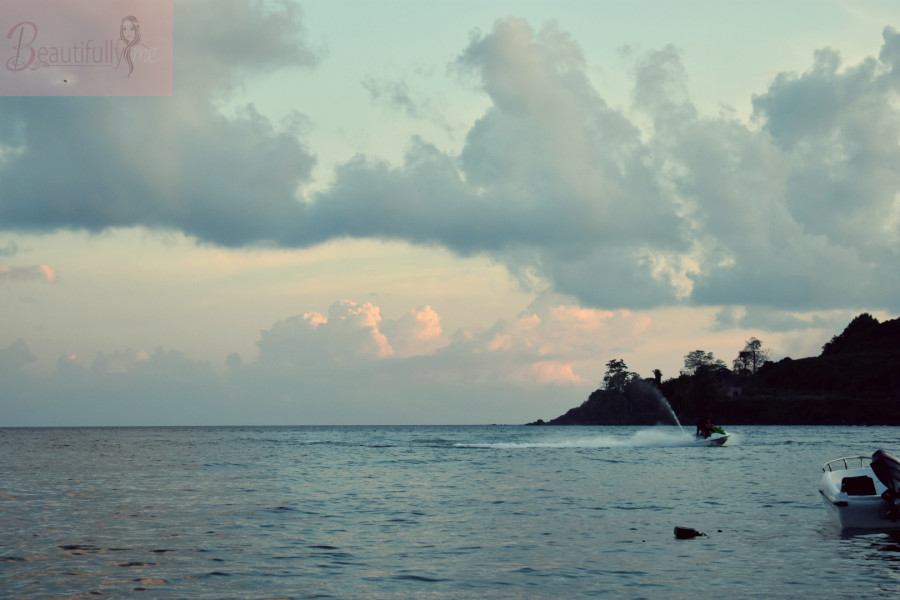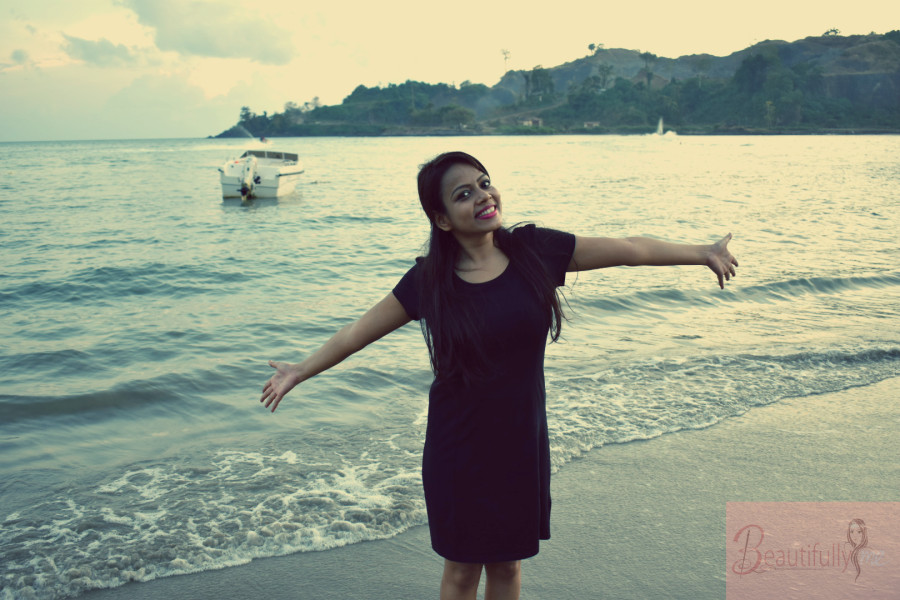 After spending some time at the beach, we went back to the Cellular Jail to watch the Light and Sound Show. I guess I experienced the second worse Goosebumps of my life, the first being my visit to Wagah Border. The show was a recitation of horrible stuffs that happened right inside the Jail, in the voice of our very own Om Puri. Tri colour lights lit up in the cells of certain patriots when there quotations were recited. We didn't realize how the hour went by.
We went back to the hotel, had our dinner, and when a room service boy came, I asked him if there's any vacant room, he said no. I guess he thought we were asking for a room for free (we had the right though). We were tired, and had no network coverage so we went to sleep early. Since I have got a Vodafone connection, I received low signals then and now. My mum and dad (Airtel and Vodafone) had mobile network but no internet connection, and my sister who has Aircel and Reliance connection only used her phone to take selfies. So if you have mobile connection other than BSNL, Vodafone and Airtel, you'll have to think about alternatives if you are planning a visit.
Day 2:
The next morning we went to Rajiv Gandhi Water Sports Complex and from there we took a boat called Dolphin to Ross Island.  The island is filled with  Japanese remnants,  with 4 bunkers still visible, inside one of which I re-applied my sunscreen 😀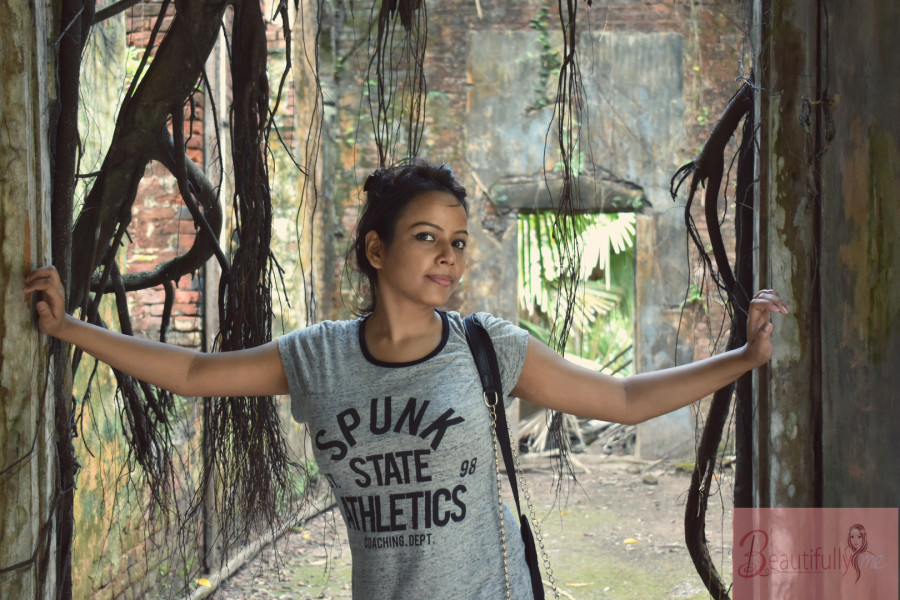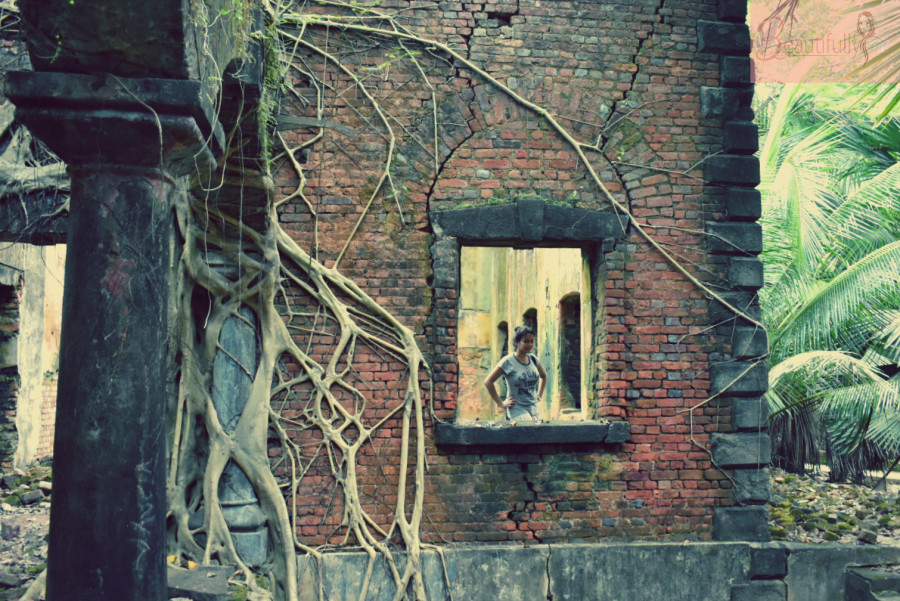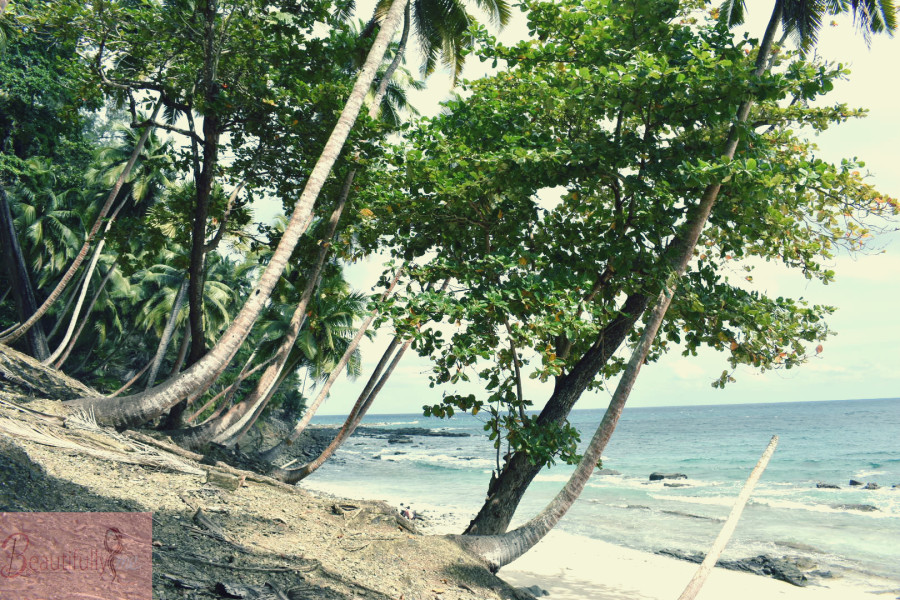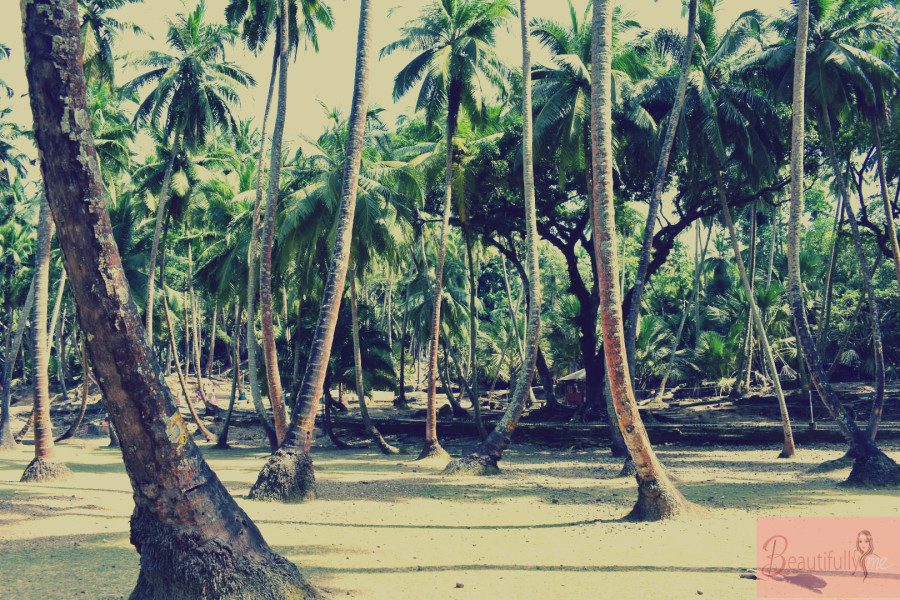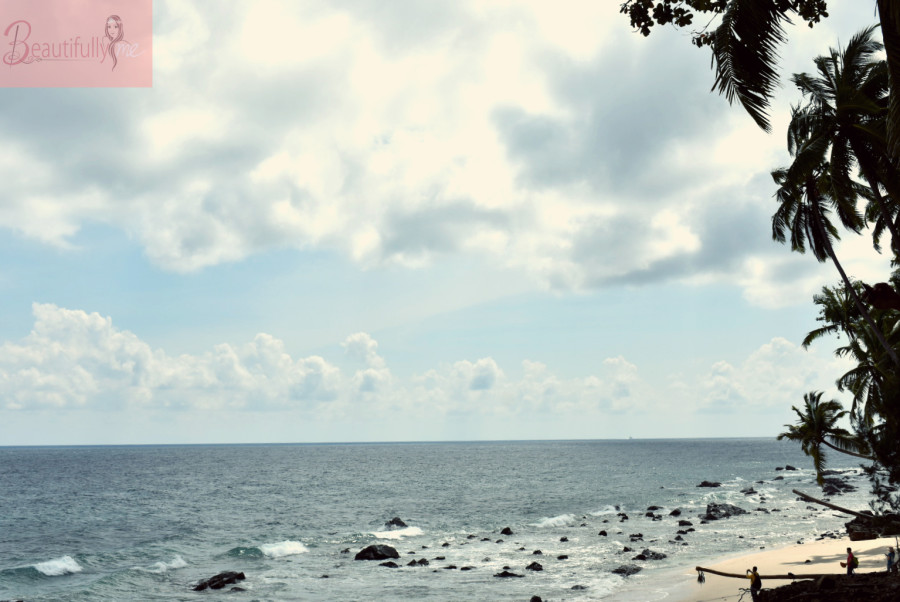 Next we went to North Bay Island, filled with water sport activities.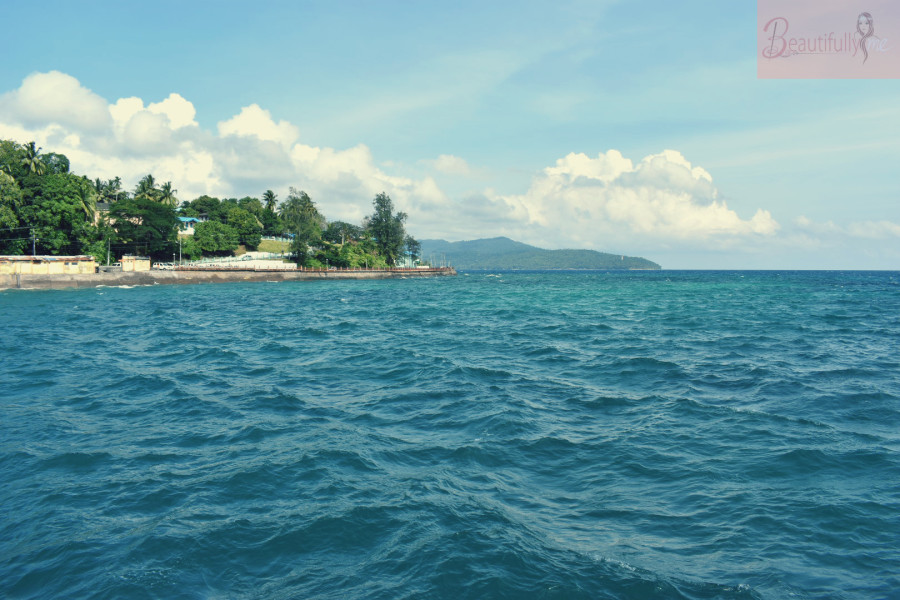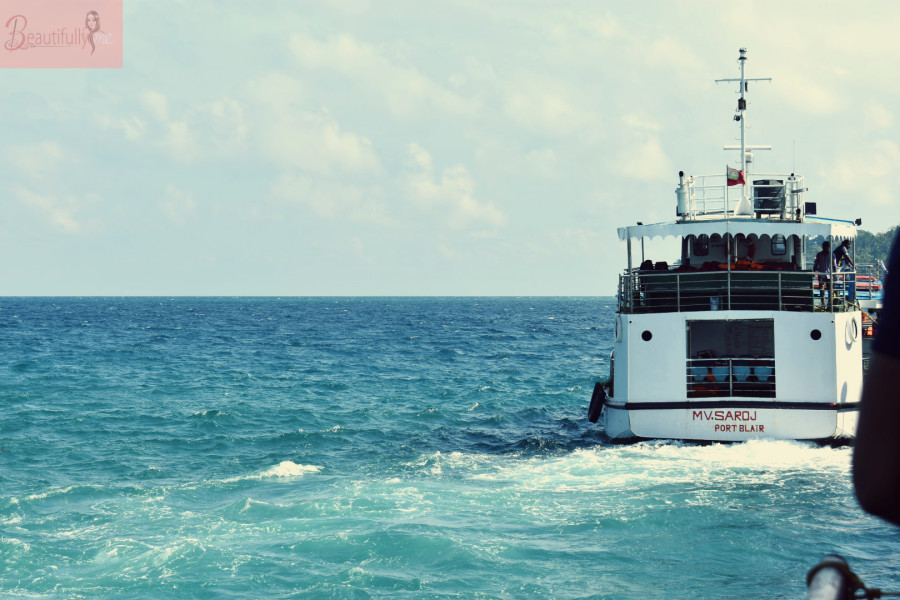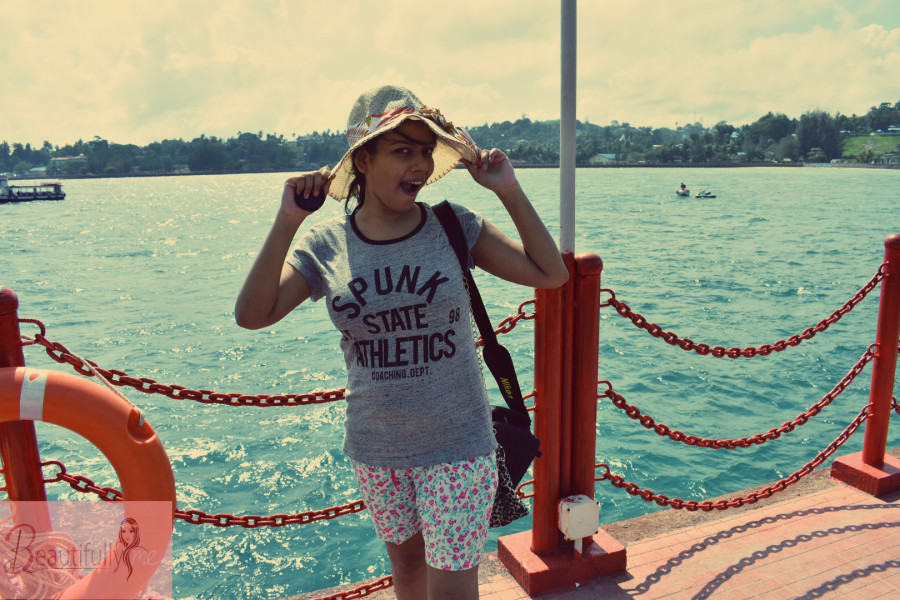 We took a ride on the Adamanan Dolphin, one of its kinds, with a glass bottom to give us amazing view of the marine life. It cost us 1800 rs per person but the money was really worth it.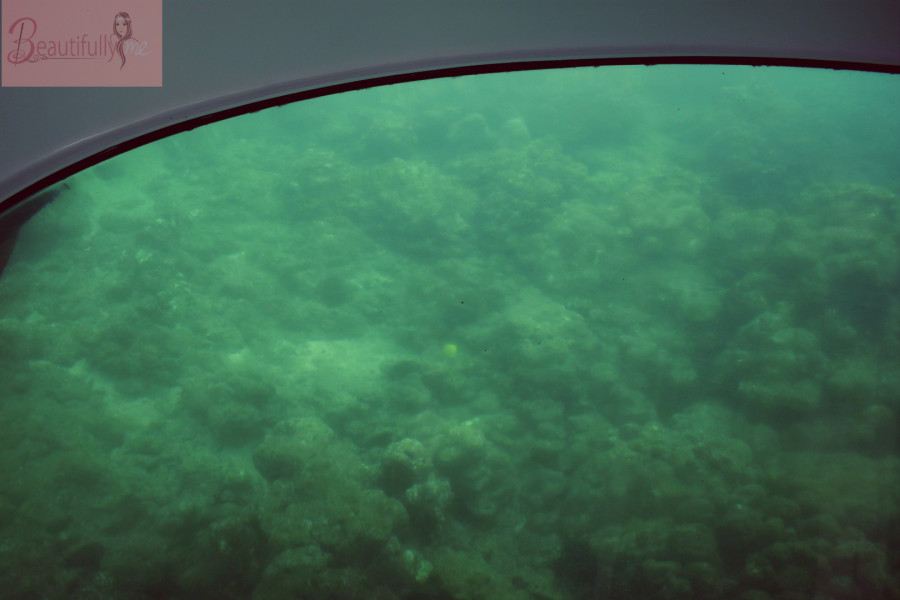 Then we went Scuba Diving, a lifetime experience that got me hooked. I've heard that the Havelock Scuba is far better, but since this Island had the nick name Coral Island, and being a huge Nancy Drew fan, I couldn't resist taking a dive, thinking of taking another in Havelock.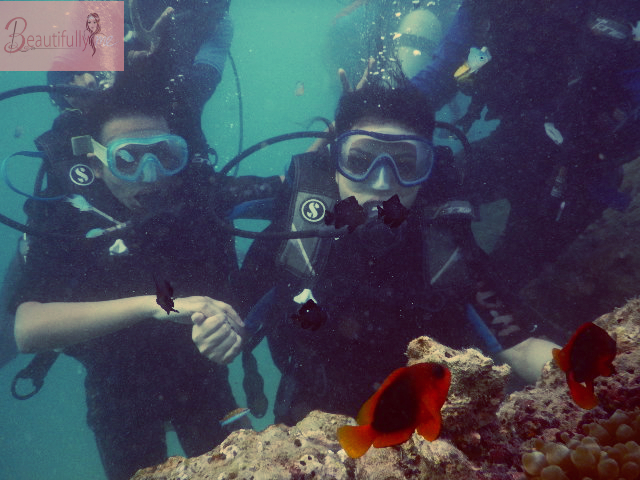 I came back to the hotel tanned, even after reapplying sunscreen every 3 hrs (read :travel skincare). And because I haven't described the scorching sun of Andaman previously, I will take this opportunity to suggest you guys to carry a sunscreen with a whooping SPF 70 if you don't want to come back roasted. As a result of not re-applying any sunscreen on my arms and legs, I suffered a severe sun allergy by the second day, and I still have a frog like skin as I am writing this post. Even in the month of November, wearing a full-sleeve shirt wasn't an option, the weather made sure of that. And that's how our second day ended. The next day we took a ship to Havelock, but let's talk about that tomorrow. Till then, here's one more picture that I clicked with my new DSLR that my dad got me the day before we left for the trip, as my boy friend is taking the old one with him to his numerous bachelor trips. 😀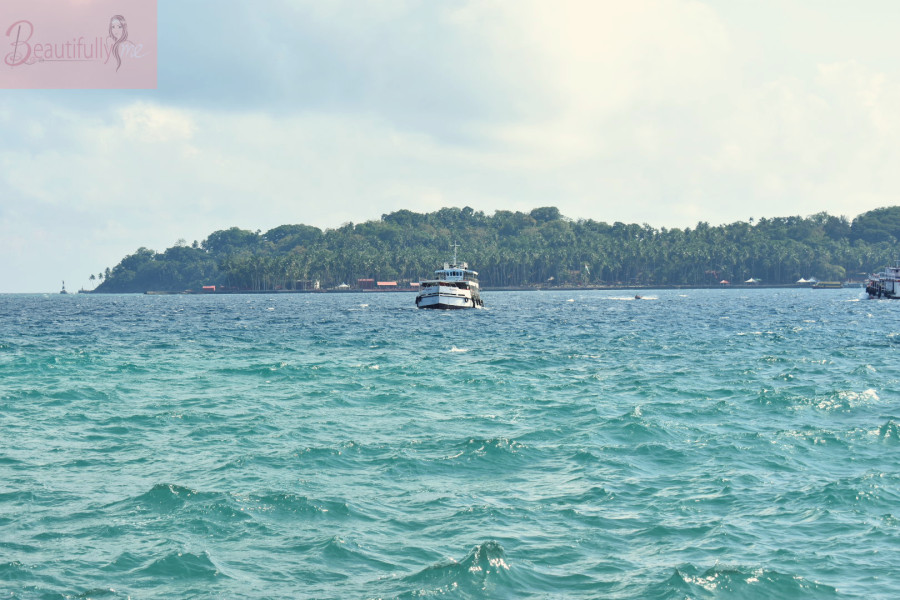 Part 2: http://beautifullyme.in/index.php/2016/12/07/andaman-travel-diary-part-2/
Part 3:http://beautifullyme.in/index.php/2016/12/08/andaman-travel-diary-part-2-2/