Hey guys, it's been long that I've reviewed my beloved K-Beauty products. I've been MIA not only because I was travelling, but also because a lot of things were going on down here. I've recently made a new Korean friend who works for Amore Pacific, and is in India for 5 months now. He came to Kolkata 2 months back, and that's when we became friends.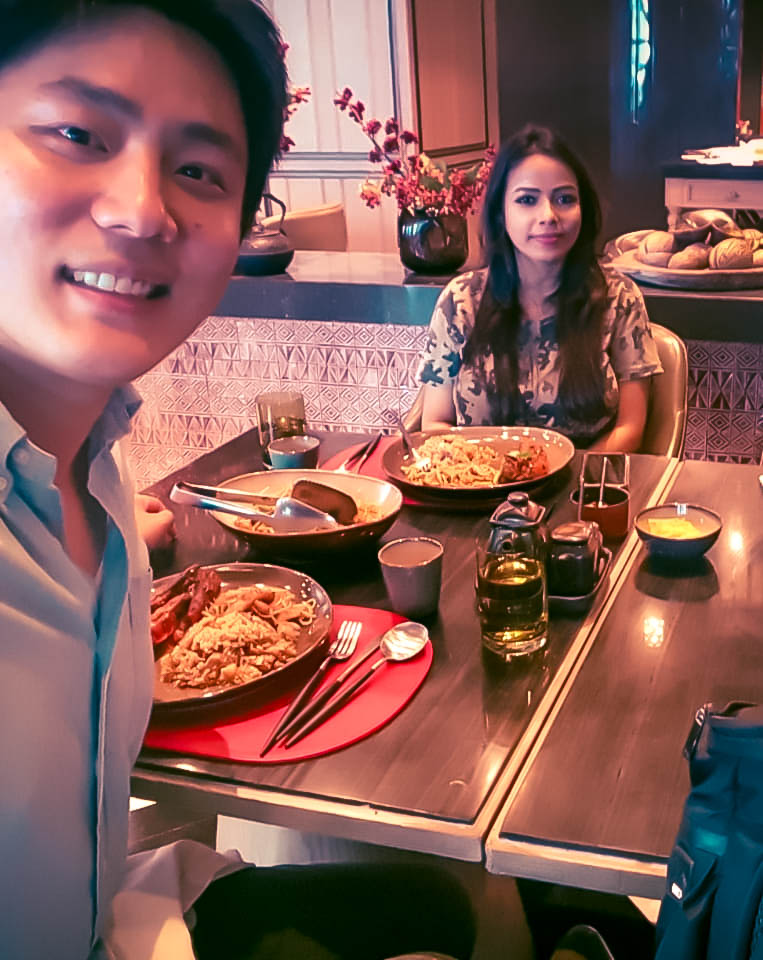 Amore Pacific if you already don't know, is the mother of big brand names like Innisfree, Sulwshoo, Iope, Etude House, Laneige, Illi and many more. What's special about the brands owned by Amore Pacific is that all of its baby brands and Amore Pacific itself are traditional Korean brands. In a previous article, I wrote about how I feel that there are 2 types of Korean Beauty brands: the traditional ones and the new ones targeted towards the western market. The traditional brands are what Korean people actually use, and there's a high chance that if you ask a Korean about a new Kbeauty brand, they probably never even have heard of them. So ALL of the brands owned by Amore Pacific are traditional Korean brands. Brands like Sulwashoo and Innisfree are what Korean men and women actually use. And to be honest my skin reacts amazingly to the traditional hanbang (ancient medicinal)products.
The above mentioned friend, Insong gave me a few gifts, 3 of which are not very easily available in India: a set of 5 sheetmasks from Illi, 1 from Sulwashoo and one from Mamonde. He also gave me 3 Innisfree products but I'm specifically grateful for the sheetmasks because where else would I have possibly got Mamonde and Illi sheetmasks in India? So anyway, I'll start the series of reviews according to how much I love the products and I'll start with the Illi one because OMG! I'm in love!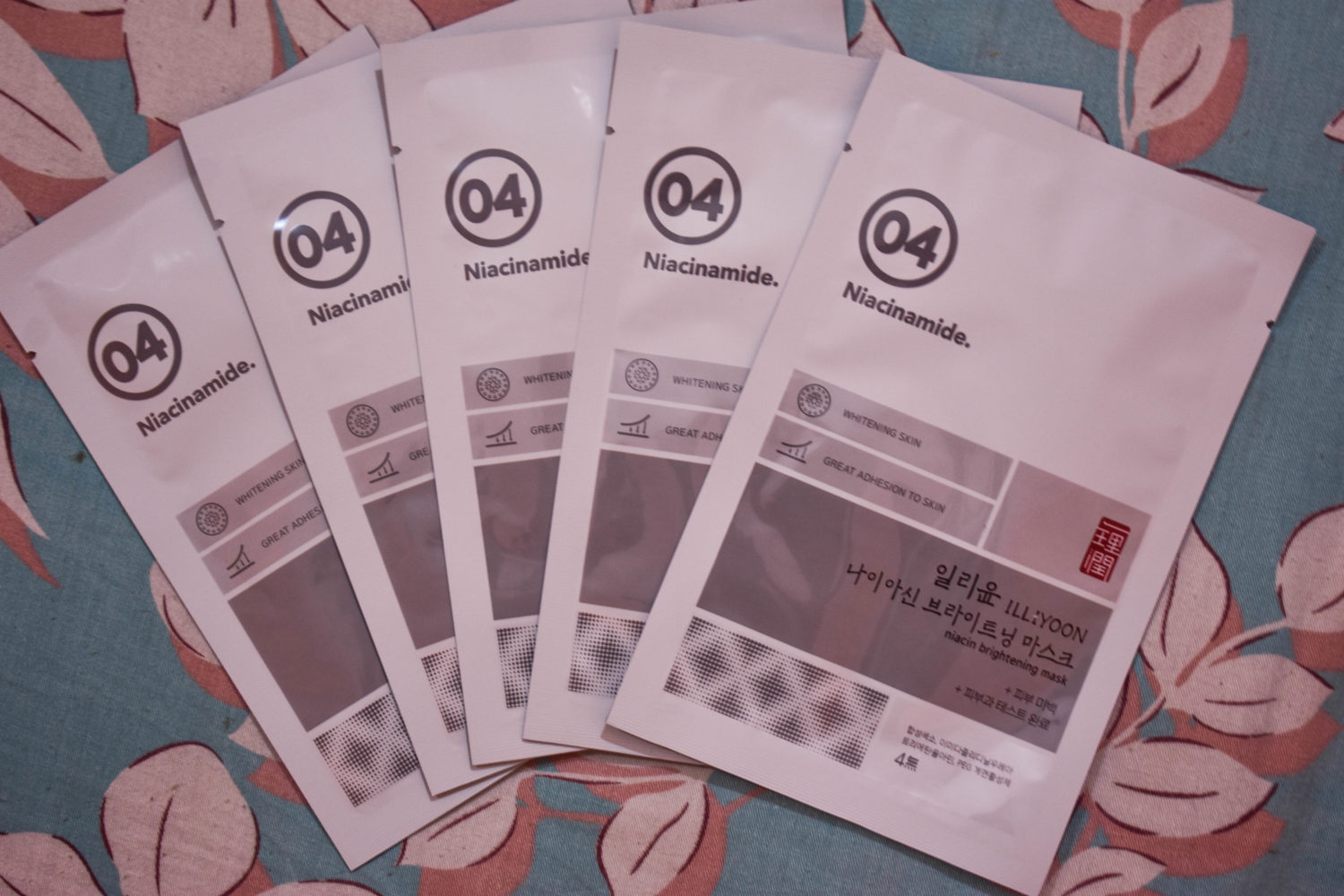 Illiyoon Skin Solution Mask Niacinamide Brightening:
So I got a box of 5 Illi masks and after using all 5, I'm just sad that they aren't easily available in our country. If you've read my blog in the past few months, you'll know that my skin wasn't at its best. I suffered from the skin infection yet again, after getting my wedding makeup done. The infection lasted over 5 months and when I finally got rid of it; my skin looked dark, tanned and overall not at its best. My skin has been deprived of the care for too long and my derma asked me not to use anything on my face apart from 2 prescribed products and a topical aniti-biotic and not even a sunscreen. One can only imagine the damage that my extremely photo-sensitive skin suffered during this period and when my infection finally bid me goodbye, the old tan decided to stick around for a long time.
After all the de-tanning products failed, what finally worked was these Illi Sheetmasks. Yes, a set of 5 sheetmask single-handedly removed my tan and gave me a clear, bright skin. Almost every word in the packaging is written in Korean, so it's hard to say what are the ingredients but since the product name screams 'Niacinamide', it's safe to guess that they contain an impressive amount of the same. It was probably the presence of the Niacinamide that made me choose it first from the testing table.
Even though I'm not sure about the other ingredients present in the sheetmask, I was impressed from the very beginning. I liked the sleek classy, no bs packaging, both the box, as well as the plastic packaging. The packaging looks overall compact. The sheet is thin enough to give the super comfy 'second skin' feeling and the fitting is the best I've ever encountered, no air bubbles, no wrinkles, just the definition of 'perfect fitting'.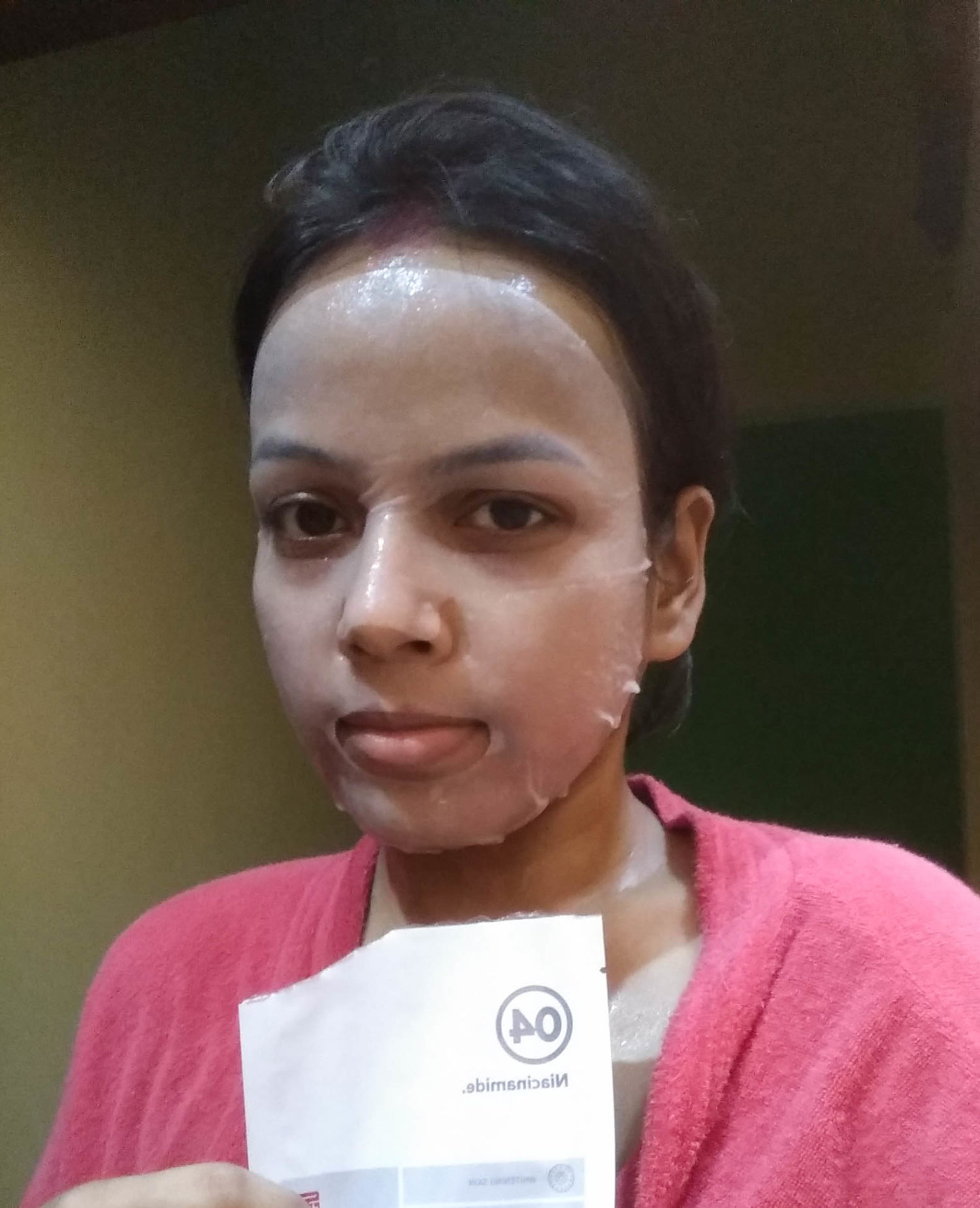 I kept it on for 30 minutes and then removed to reveal a clear, hydrated skin. The brightness that I noticed the morning after using the Illi sheetmask for the first time was note worthy. And by my second usage I forgot that my skin had a 5 months old tan just a few days back. I used up the rest 3 of the masks like a greedy person and the last one was used a few hours before I left for Kerala. I used it around 1 in the morning and left for airport at 3, without any makeup. And when I reached the hotel 16 hrs later (all thanks to the connecting flights with a 4 hrs gap and a 5 hrs road trip), my skin looked so fresh as if I got a sound sleep during the flight (which I obviously didn't).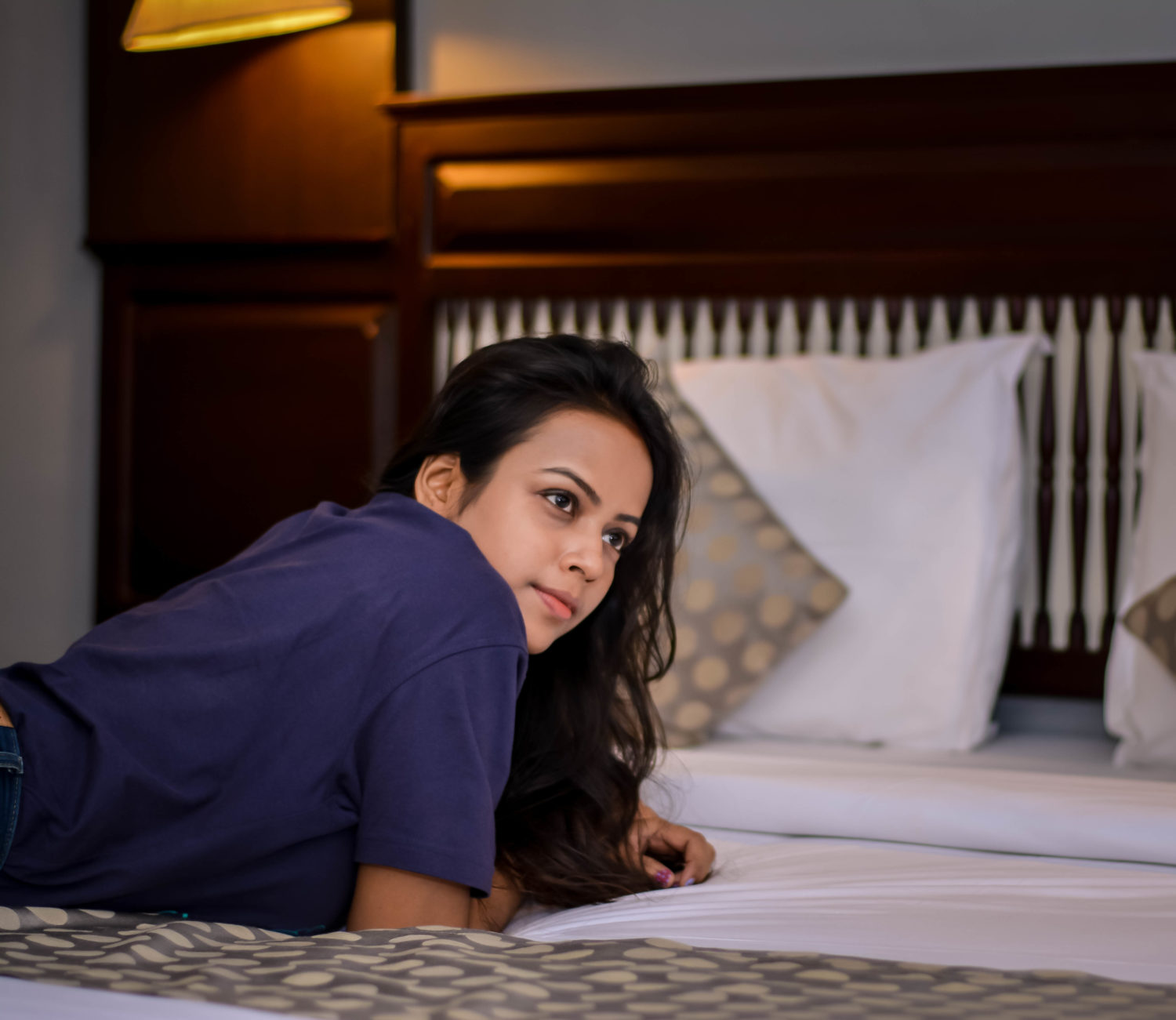 I am so impressed with the brand that I can't wait for them to launch in India (if they ever will). I'm eager to try rest of their products and if my friend had more of these I would have held giveaways or something, because I'm also dying for you guys to try it. That being said, my enthusiasm about this product is completely based on the result that I personally received and frankly, all hanbang products work like miracle on my skin, it's like the Hanbang Gods and Goddesses love me a little too much. My guest author, Anwesha on the other hand claims that Hanbang products make no difference on her super-dehydrated skin. It was only after I finished up all of the 5 masks that I realized that I should have tested one on her skin to see how it works out, but as of now, I guess we'll have to wait a bit longer.
Overall, I'm so in love with this mask, I mean frankly, I've never been more impressed with any other sheetmask ever. It's like the best thing I've ever discovered.
Rating:
Fitting: 5/5
Second skin feeling: 5/5
Texture: 5/5
Result: 5/5
Where to buy: