Being a K-Beauty nerd, I often read K-Beauty reviews of other K-Beauty gurus and drool over certain luxe brands that aren't available in our country. Thanks to my friend from Korea whom I mentioned in my previous post, I finally got to try one of the drool-worthy brands I have wanted to try since forever- Mamonde. Yes, the Mamonde Rose Moisturizing Flower Lab Essence Mask is one of those masks that I received from Insong.
Since this is one of those brands that are hardly available in our country, I do not have much knowledge about the ranges, but all I know is that it's a new collection.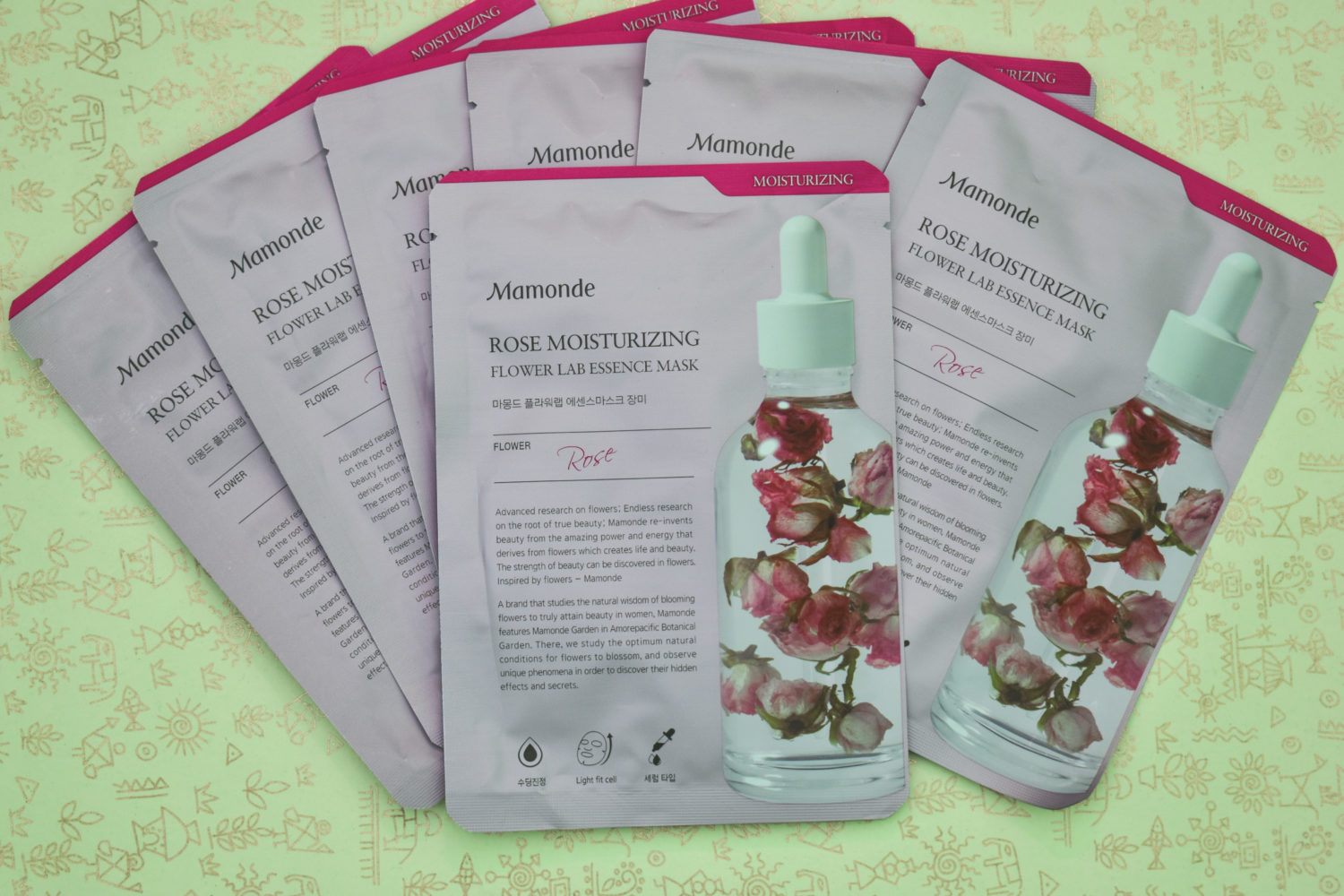 Description:
A super adhesive mask featuring flower extracts at 2,000 ppm that effectively deliver nutrients to the skin.
Flower Filtering Care Effects
A threefold filtering process produces tiny particles of 2,000ppm flower extract components to facilitate effective absorption and create strong, healthy skin.
"Light Fit Cell" is a cellulose sheet that was extracted from tree pulp such as eucalyptus trees. It is soft and translucent and adheres closely to the skin to retain moisture for longer periods.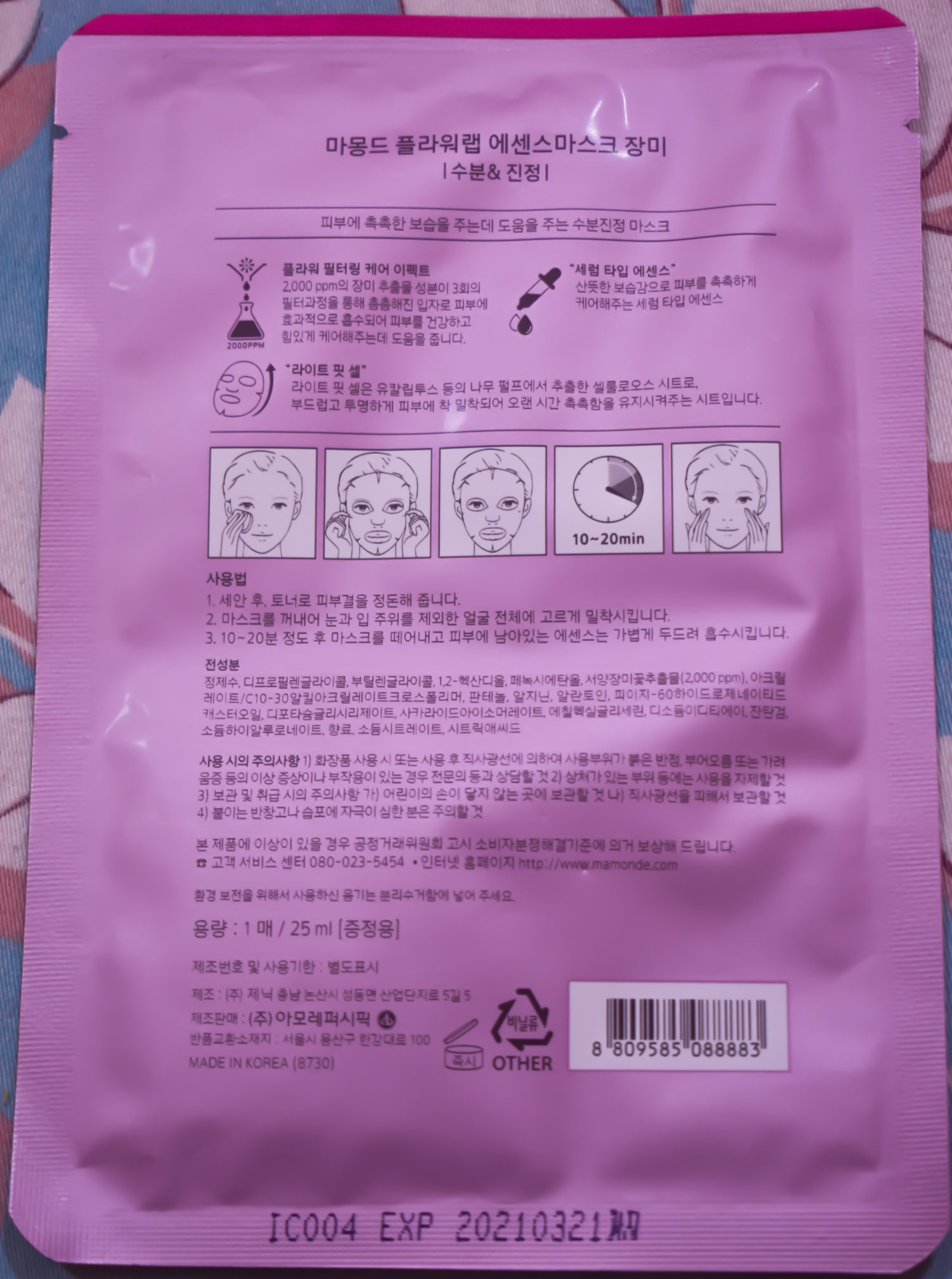 How to use:
Cleanse and prep skin. Smooth mask to fit the contours of your face. Remove after 15-20 minutes, gently pat the remaining concentrate for full absorption. Use as desired.
Water, Dipropylene Glycol, Butylene Glycol, 1,2-Hexanediol, Phenoxyethanol, Rosa Centifolia Flower Extract (2,000PPM), Acrylates/C10-30 Alkyl Acrylate Crosspolymer, Panthenol, Arginine, Allantoin, PEG-60 Hydrogenated Castor Oil, Dipotassium Glycyrrhizate, Saccharide Isomerate, Ethylhexylglycerin, Disodium EDTA, Xanthan Gum, Sodium Hyaluronate, Fragrance, Sodium Citrate, Citric Acid.
My Experience:
On previous post, I wrote about how the Illi Sheetmask helped get rid of my months old tan and how I went to Kerala biding the tan from my previous trip a goodbye. And again I came back from Kerala with yet another tan. I didn't get much time to recover my skin as I went to visit my parents right away, and came back 3 days later to attend an important event the very next day. I had just 1 night to recover my tanned and stressed skin. I followed the Fiddy's Method to deep clean my skin and then used the Mamonde Sheetmask hoping for it to do miracle. To be honest, I did not expect it to de-tan my skin, but since I had no sheetmasks containing Vita C or Lemon, I just picked it up hoping for it to brighten my tanned skin to some extent.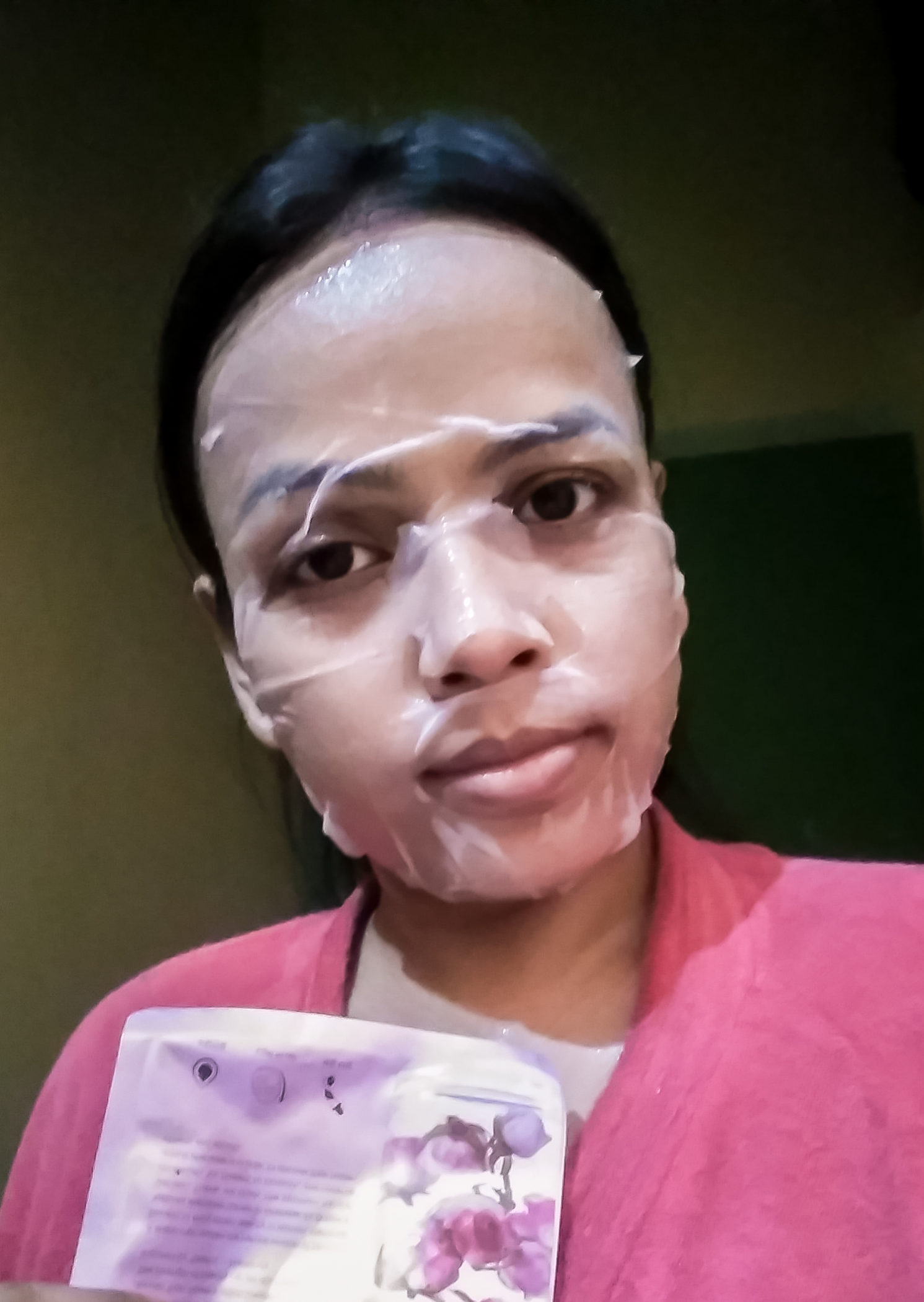 [Please ignore my 1 swelled eyelid, I just had a bad cold]
The fitting wasn't really great. There were too many wrinkles, but the adherence was good. After keeping it on for like 25 minutes, I removed it to reveal a super-hydrated skin. Even though my skin wasn't dry, or dehydrated before using it, my skin did look overall tired from all those travelling. However, once I removed the sheetmask, my tired and stressed skin looked full of life and even though initially there was no noticeable brightening effect, the next day I woke up to a mildly brightened skin. It didn't magically brighten my skin like the Illi mask, and my usual foundation/BB creams still didn't match my skin, but my skin overall looked a LOT better than the night before.
Overall, I'm impressed with this mask and given to the fact that it has just one job (moisturizing) but it also calms and brightens the skin at the same time, I really want to try the whole range now.
Pros:
Attractive packaging
The fragrance is calming and soothing
Hydrates the skin
Brightens the skin
Cons:
Rating:
4.7/5
Where to buy: