Today I will be reviewing one of the poster boys of kbeauty- Skinfood Black Sugar Mask Wash Off! Everyone who is into kbeauty has heard of it at least once. Basically it is a physical exfoliating face mask. It promises to give you soft, glowing skin which has no dullness. I have had it in my stash for quite a long time so I thought why not write a short and sweet review of it?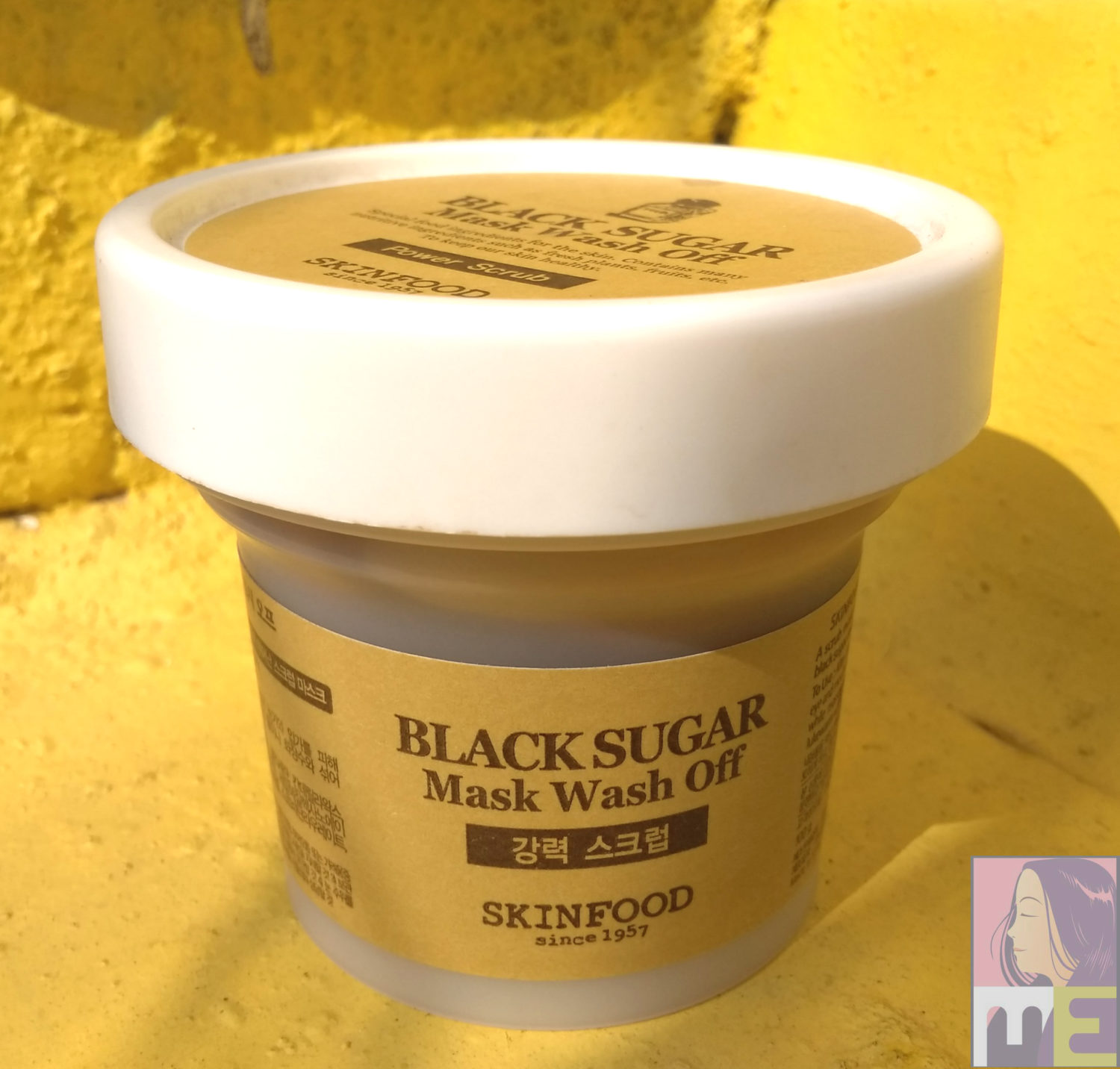 Ingredients:  Here is the Cosdna Link for detailed analysis.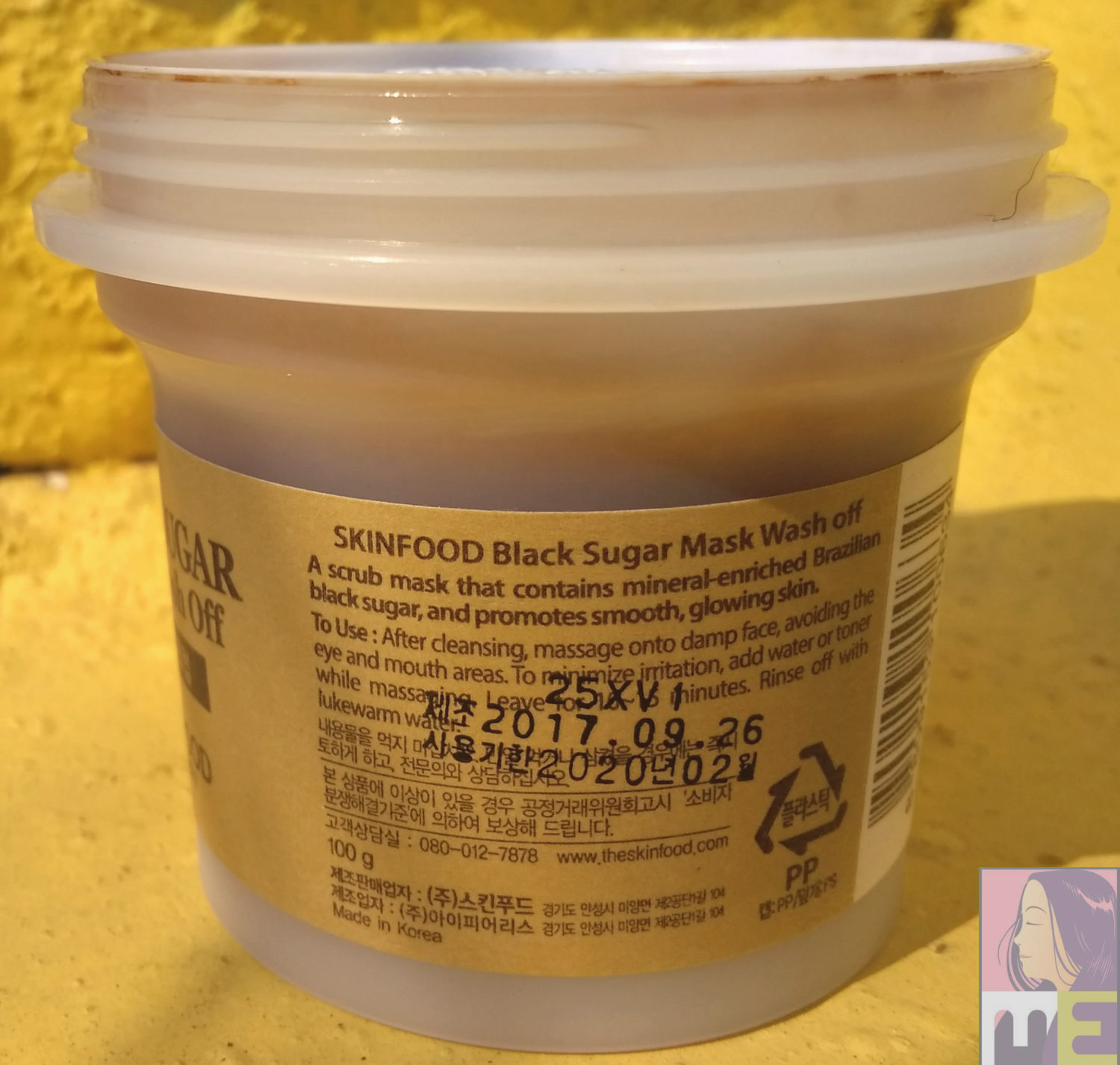 Price: I got mine from Cosmetic-love.com at 4$ but it is available in India for 799-899rs.
Packaging:  Comes in a plastic tub packaging with a screw cap. There is a separate lid inside but no spatula. I really don't like the tub packaging as it's conducive for bacterial growth. I use the spatula from Cosrx Hyaluronic Acid intense cream to scoop it out.
My experience with Skinfood Black Sugar Mask Wash Off: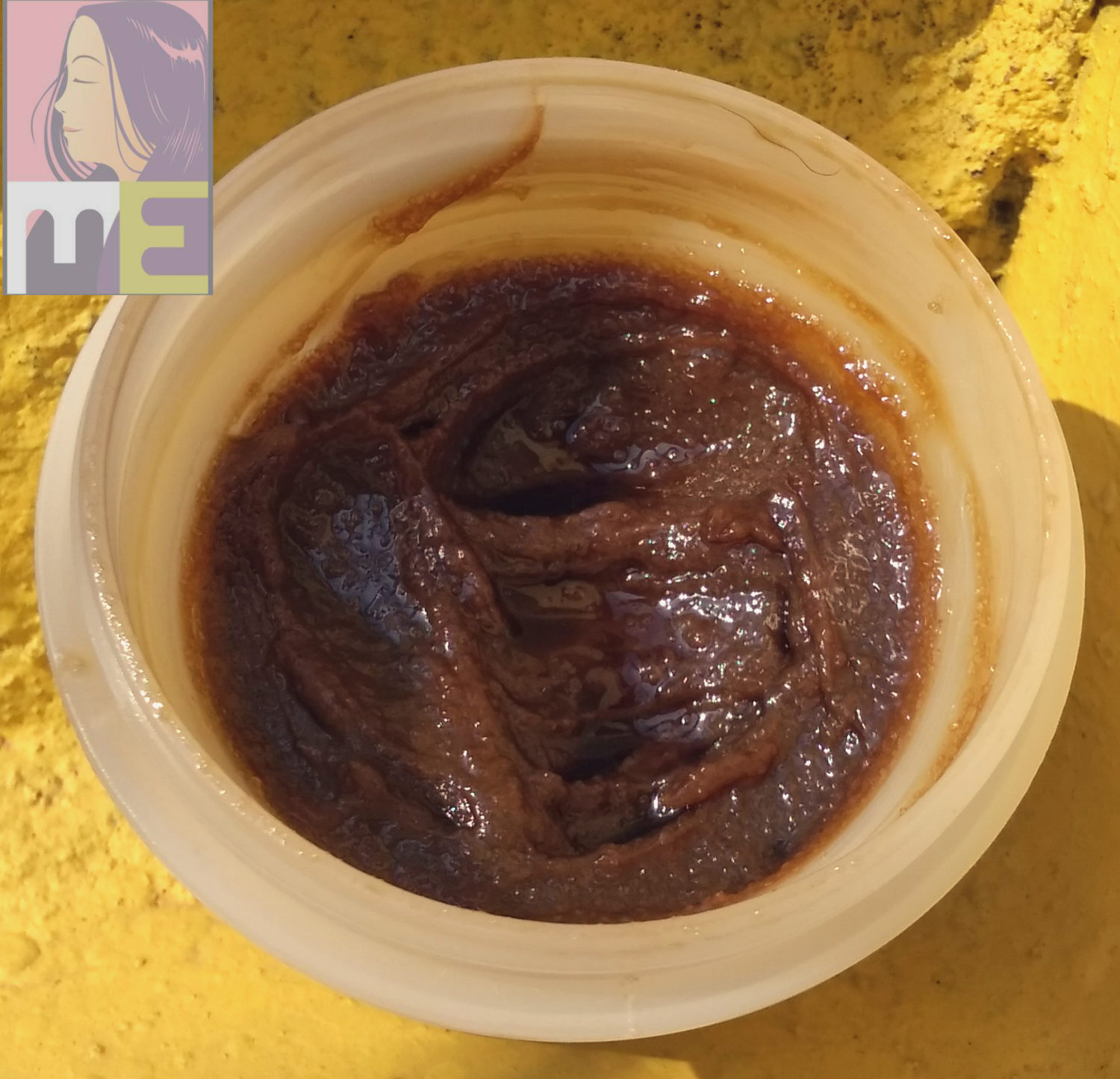 It has a very pasty and granular texture which is kind of hard to spread. But once it's mixed with some water or toner, it becomes silkier with less granular feel. Skinfood Black Sugar Mask Wash Off looks like thick dark caramel sauce but has an intense lemony smell. Some people find the smell refreshing but I certainly don't! The smell is so artificial and overwhelming that I almost pinch my nose shut while applying it. Skinfood should really change the way it smells. Aside from this and the above mentioned point about packaging, Skinfood Black Sugar Mask Wash Off is really wonderful! The formulation of the product is great. With two emollient waxes and oils it is not very harsh. The black sugar is a great natural exfoliator- it melts slowly and gives me a granular to silky massage.  After the granules melt I just leave it on for 10-15 minutes and wash it off with regular water. Skinfood Black Sugar Mask Wash Off is very efficient at de-tanning. Whenever I tan badly, I just scoop a coin size amount out and apply it. It greatly reduces the amount of tan. Plus it does an excellent job of getting rid of dry/flaking /textured skin. I use it on a weekly basis after cleansing and toning.
For dry skinned girls like me, please be cautious with the amount of product you use. I had once used a big dollop of it and that resulted in heavy dryness for 3 days. So, start with the lowest amount possible. And never use it on cut/bruised or freshly waxed/threaded skin. As it has 5-5.6 PH, it will cause a sharp, stinging sensation.  For sensitive acne prone skin types- Skinfood Black Sugar Mask Wash Off has not caused any reaction on my sister's skin who is the epitome of the above mentioned skin type. She loves it. She uses it more than I do. Get my point, eh?
Skinfood Black Sugar Mask Wash Off, in my opinion is a very good product. It is reasonable priced, does what it claims and lasts a long time. So if you want to try something other than the boring apricot/walnut scrubs, try it by all means! I am sure you'll love it.
Pros:
Delivers its claim
Value for money and lasts a long time
Wonderful at de-tanning
Can be used as a body scrub as well
Cons:
Strong scent
Tub packaging
Availability is an issue for most people
Rating & Recommendation:
4/5. I highly recommend it!
Author: Anwesha Biswas