Klairs launched the Freshly Juiced Vitamin E mask back in September 2017 as a partner to their Freshly Juiced Vitamin C and Wishtrend was kind enough to send me a jar to test it out. Even though they sent me the product a few days before the launch, I received it months later, thanks to custom duty. The outside packaging was dirty enough for me to figure out how long it had been sitting out there.  Nevertheless I was glad to finally receive the product but since I had already started my pre-wedding regimen by then, I didn't risk introducing the Vitamin C drop into my regimen right before the wedding especially since I have a hyper-sensitive skin. I understand that the Klairs Freshly Juiced Vitamin C Drop is suitable for sensitive skin, but in case it takes time to adjust to my skin, I decided to skip it for the time being.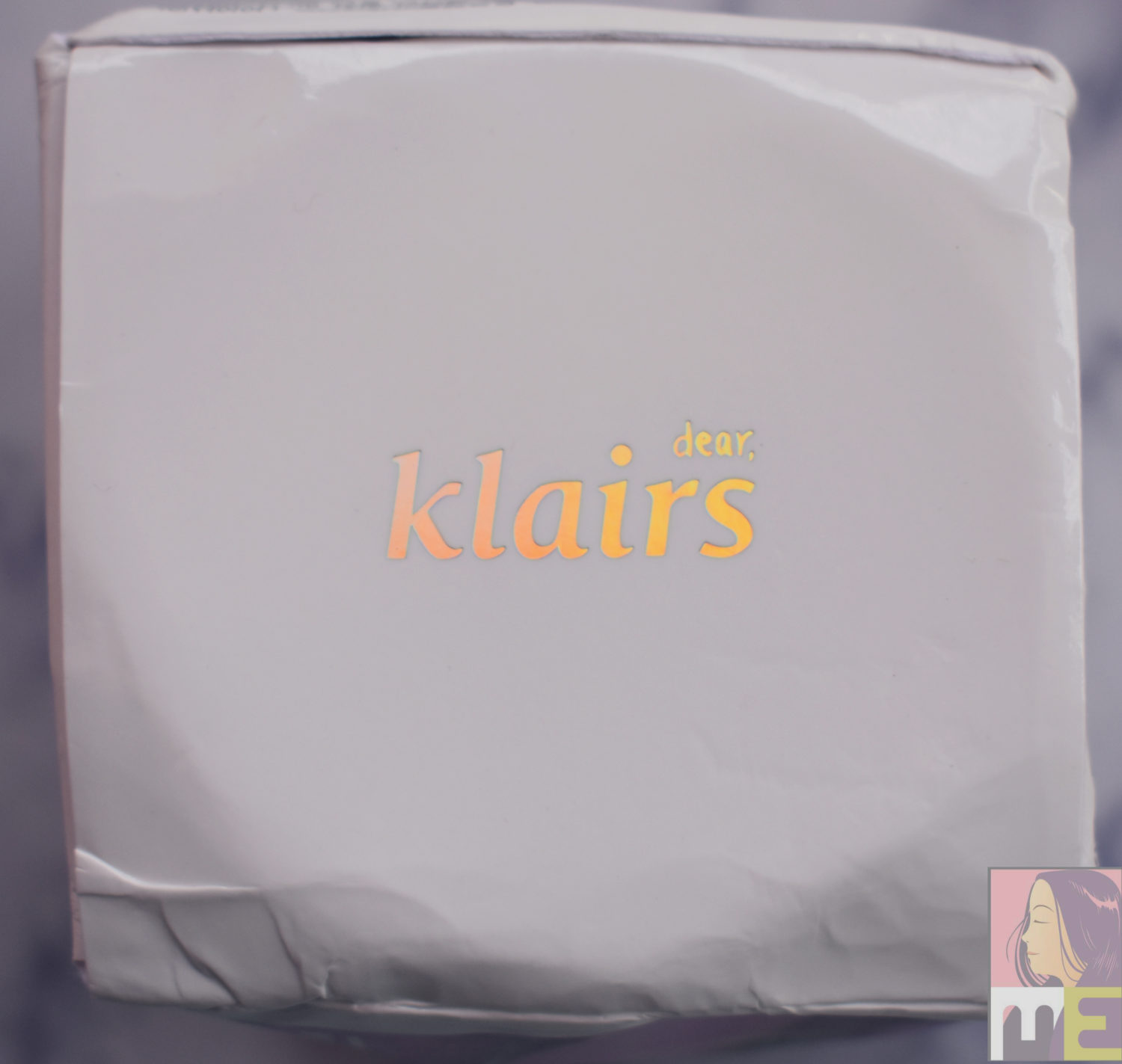 Description:
End your day with vitamin E mask, 
Start brighter skin the next day.

+ Vitamin E and Niacinamide excellent antioxidant and
whitening effect, can immediately see the brightening and
firming effect the next day (rapid effects).
+ When used during the day, it can protect from sunlight and
prevent skin damage.
+ Maximum formulation limit of adenosine effective for
wrinkle improvement and skin regeneration.
+ Firm, hydrating finish with excellent adhesion.
The KLAIRS Freshly Juiced Vitamin E Mask is incorporated with vitamin E, which is well known
as an excellent antioxidant. Did you know that Vitamin E is the ultimate skin care booster that
not only delivers an excellent antioxidant power, but also has various effects in benefiting dry,
sensitive, and aging skin? Feel the ultimate effect of vitamin E for yourself!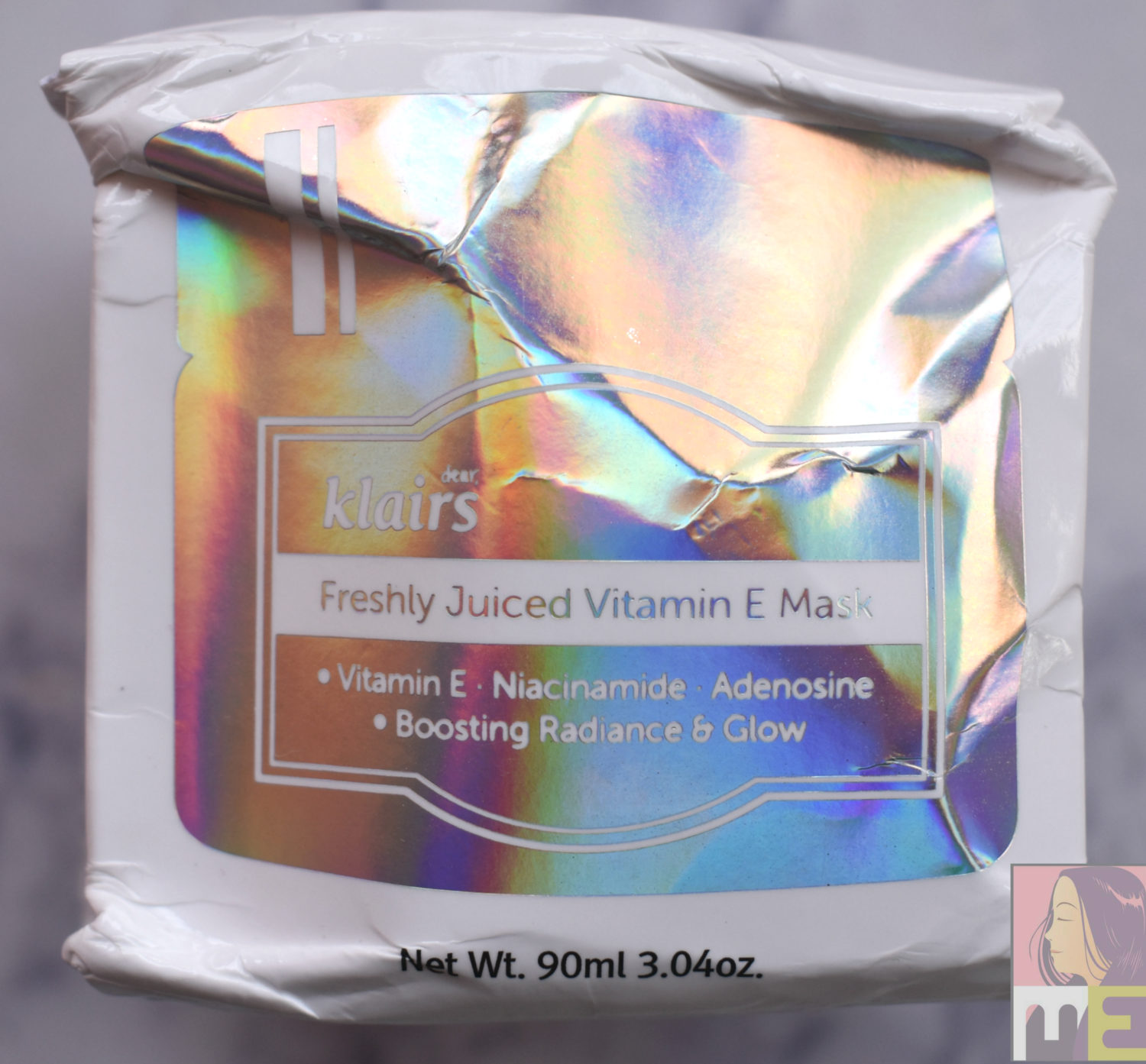 Key Ingredient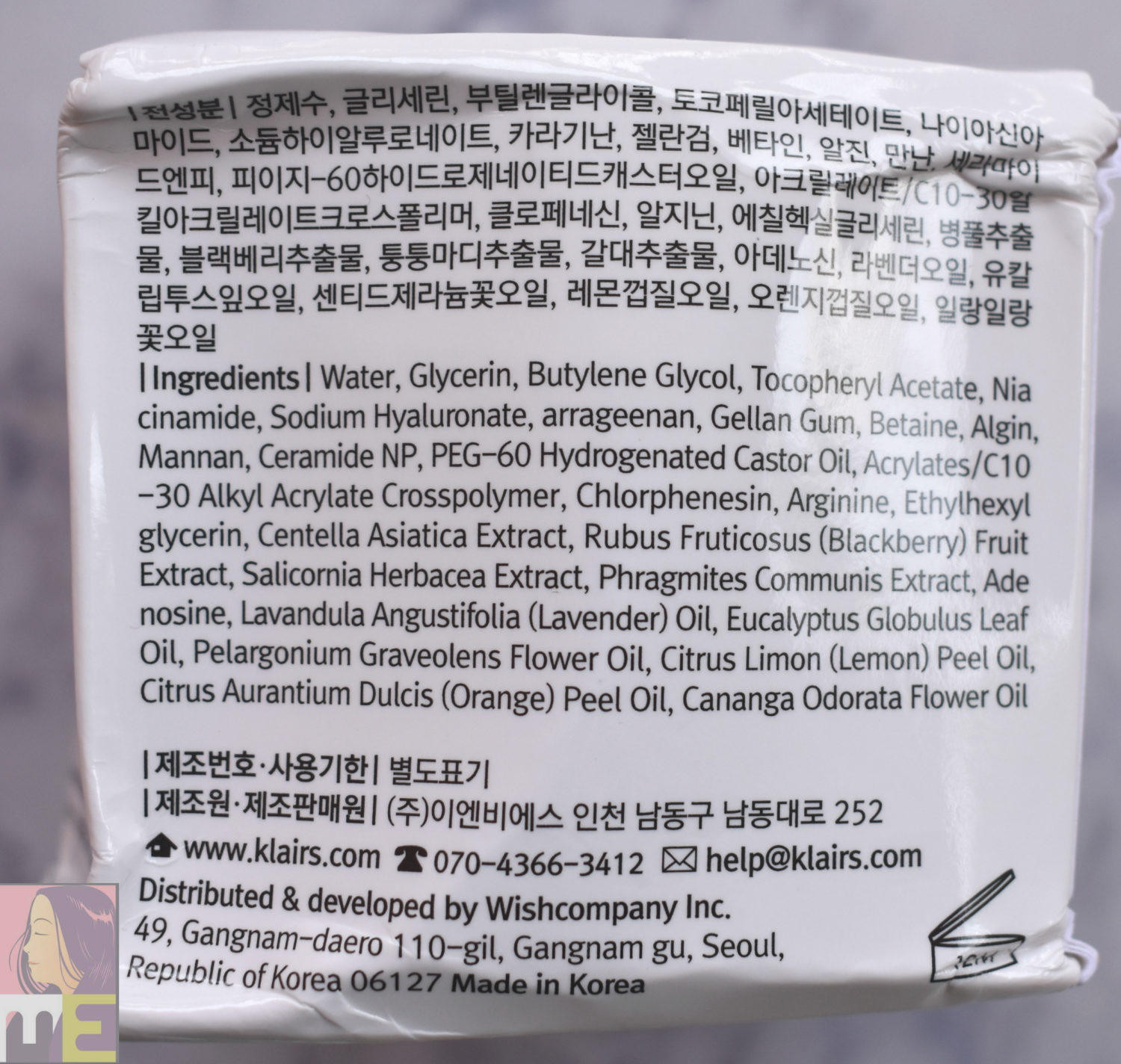 Vitamin E (Tocopherol Acetate)
1) A major lipid-soluble antioxidant in the skin. It is found in most of the skin's epidermis, dermis and stratum corneum, and protects against peroxide and pro-oxidants (prevents oxidation in cosmetics).
2) The skin's protective function will be weakened if Vitamin E levels are insufficient, allowing harmful foreign substances to invade and promote aging of the skin.
3) Prevents cell aging by keeping the cell membrane from lipid peroxidation.
4) Possesses skin softening properties, and soothes inflammation.
5) Protects skin against damage caused by sunlight.
Niacinamide
1) Reduces pigmentation by preventing melanin pigment from migrating to the epidermis.
2) Suppresses sebum secretion, and improves acne caused by oily skin.
3) Helps stabilize vitamin C, having enhanced effects when used with vitamin C.
4) Formulated with an adequate concentration of 2%, as it may induce burning when used at high concentration.
Adenosine
1) Active ingredient prescribed in maximum dose, to serve the function of improving wrinkles
2) Strengthens fibroblast proliferation in dermal layer, and promotes collagen synthesis.
3) Possesses powerful anti-inflammatory properties, making it effective in wound healing and regeneration.
4) Effectively improves acne caused by oily skin.
How to use:
After cleansing, use as a moisturizer. Mix a small amount to an essence or cream and use as a sleeping pack when your skin feels extra dry. Can be used day and night.
Tip:
1) Vitamin E is an oil that is great for moisturizing.
If your skin is usually not compatible with oils, use only after plenty of inquiries.
2) Start out by using only a small amount at first and find the amount that works for you.
Due to the nature of vitamin E, the stickiness increases when a large amount is used.
3) The moisturizing effects increase when mixed with a cream or essence.
Try mixing a tiny amount to products that lacked moisturizing power.
 Ingredients:
Water, Glycerin, Butylene Glycol, Tocopheryl Acetate, Niacinamide, Sodium Hyaluronate, Carrageenan, Gellan Gum, Betaine, Algin, Mannan, Ceramide NP, PEG-60 Hydrogenated Castor Oil, Acrylates/C10-30 Alkyl Acrylate Crosspolymer, Chlorphenesin, Arginine, Ethylhexylglycerin, Centella Asiatica Extract, Rubus Fruticosus (Blackberry) Fruit Extract, Salicornia Herbacea Extract, Phragmites Communis Extract, Adenosine, Lavandula Angustifolia (Lavender) Oil, Eucalyptus Globulus Leaf Oil, Pelargonium Graveolens Flower Oil, Citrus Limon (Lemon) Peel Oil, Citrus Aurantium Dulcis (Orange) Peel Oil, Cananga Odorata Flower Oil
My Experience:

The Freshly Juiced Vitamin E Mask comes in an elegant plastic jar which is not very hygienic but I like it anyway. According to some reviews by other bloggers that I read before actually trying out the product, a scoop is provided which in my case got lost while in custom I guess. The texture of the mask is one of its kind, not exactly cream or gel. Klairs call it "shape memory cream", which means it remembers its original form. After you scoop out the required amount, the mask goes back to its original form with a smooth layer on top.  It adheres to the skin, creating an even surface which gets absorbed with a little patting.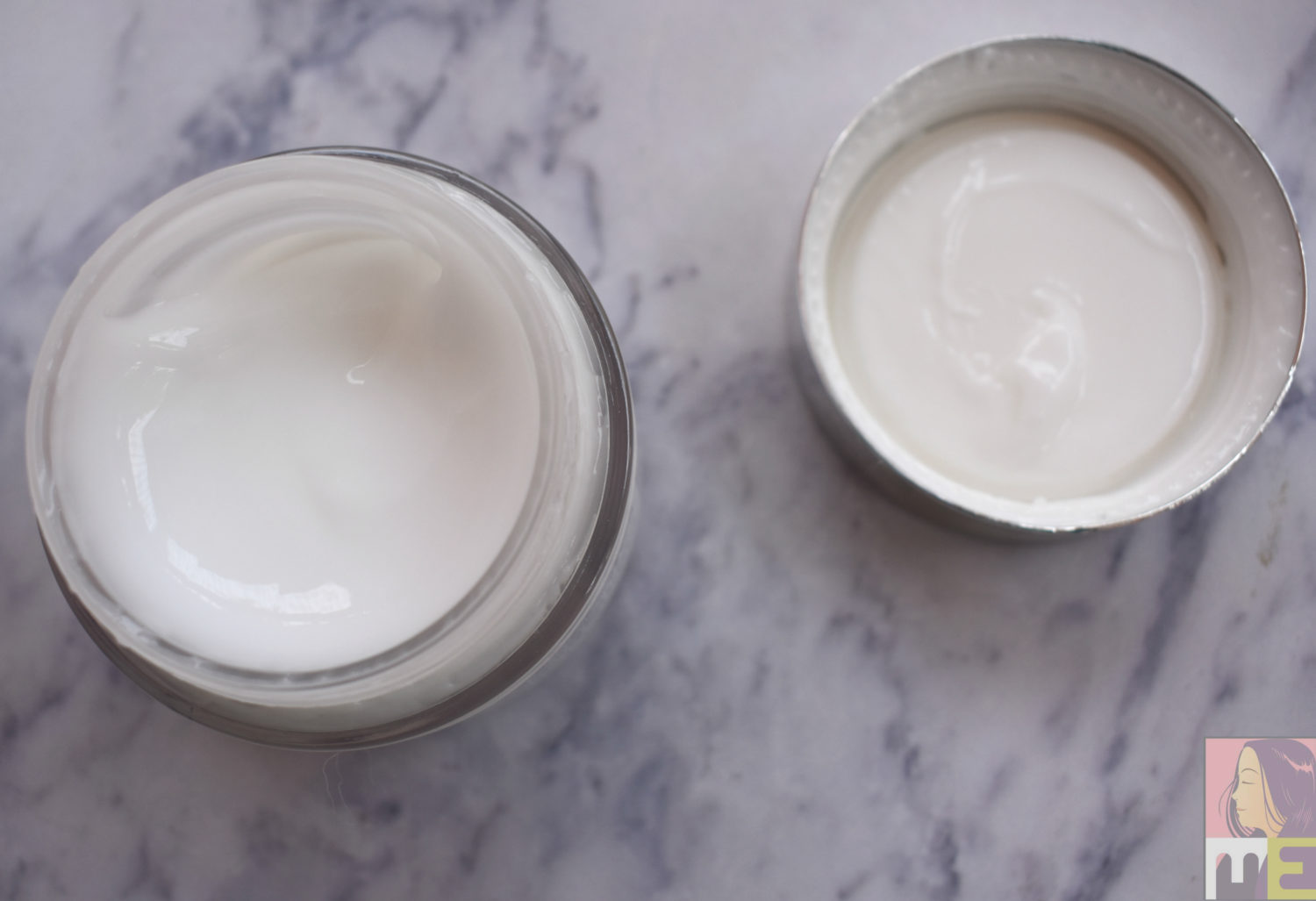 Like I already said, it's meant to be used along with the Vitamin C but I skipped the vita c and used it as a moisturizer instead. I received it during the colder months when my normal skin tends to be drier, so I started using it as a day time moisturizer (especially because of the absorbing UV ray claims) instead of using it as a sleep pack. Even though it felt light on the skin, it kept my skin hydrated throughout the day. Sometimes I even used it during the night time mixing it with the LHJ Vita Propolis Ampoule and the moisturizing and hydrating effect I received was mind-blowing.
Even though I do not own the Freshly Juiced Vitamin C drop, I used it after using the Natural Vitamin C 21.5 Enhancing Mask Sheet by Wishtrend and the brightening effect was noticeable. It was one of my most loved possessions I had in my pre-wedding skincare stash and also one of the products that helped me achieve the "Glass Skin" right before the wedding. It's also one of my most loved possession that I ran out of right after the wedding. Since I have already converted my sister into a K-Beauty addict, she didn't bring home all of her stash when she came down for my wedding as we have a lot of common products in our respective routines. While I continued using it as my daytime moisturizer, my sister, who has an oily, acne prone skin, continued using it as a sleep mask. She was home for a couple of weeks and left for Bangalore a few days after my wedding. A week later when I came back home, I found an almost empty jar of which I used the last of it, just yesterday. According to my calculation, the product lasted me over 2 months with my sister sharing it with me for 2 weeks, which means it will easily last someone around 3 months if used once daily.
Overall, I'm in love with this product. Like I said, it helped me achieve the 'glass skin' with its immense hydrating effect and even though I like tasting new products it has made its way into my very tiny list of products that I'm going to repurchase. It's one of those multipurpose products that can be used by everybody: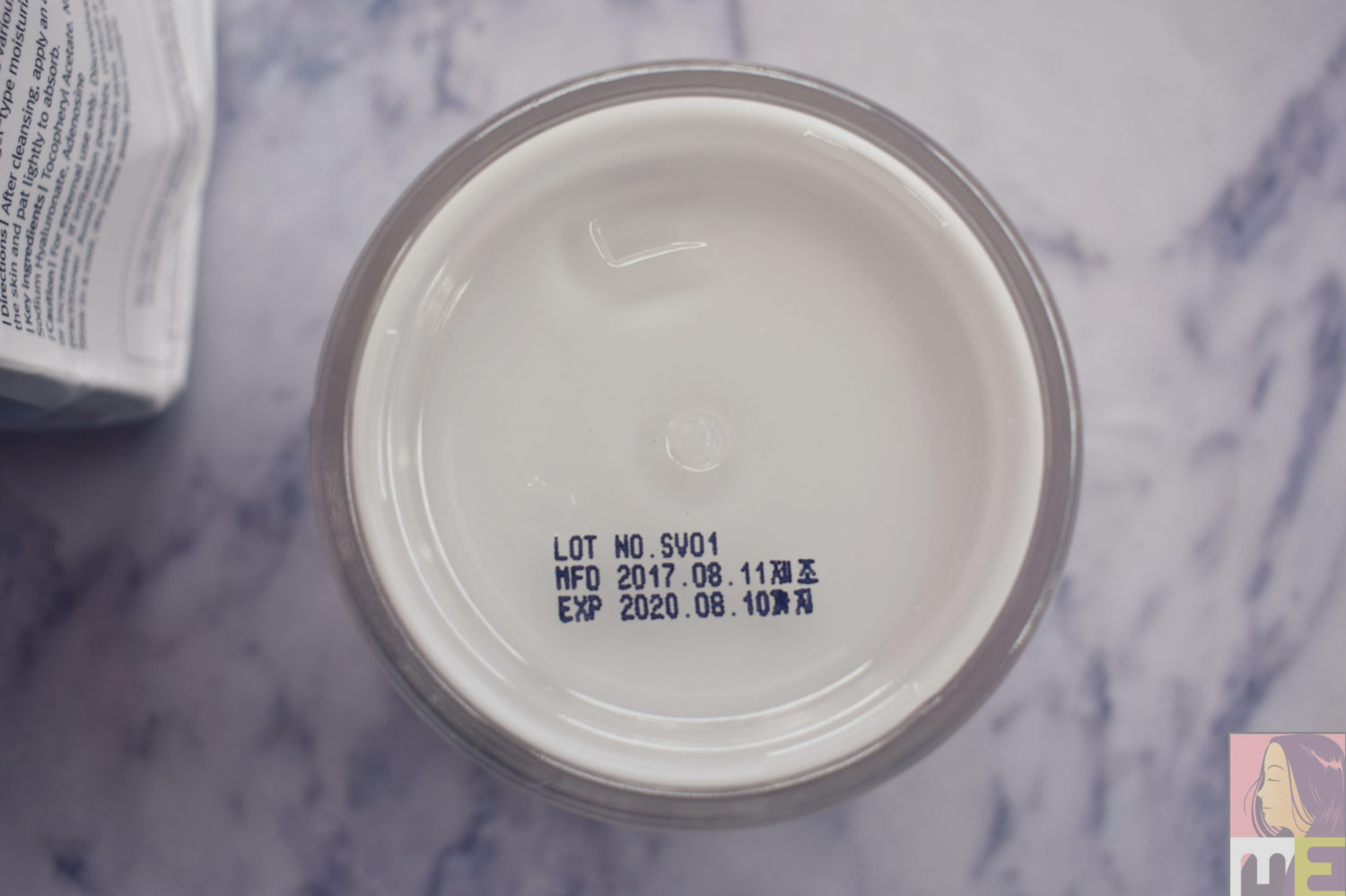 Dry Skin Beauties: Day time, (and mixed with oil or serum during night time)
Normal Skin Beauties: Both day and night
Combination: Night time
Oily Skin: Night time, twice a week
Pros:
·          Suitable for all skin types
·          Immensely hydrating
·          Scooping it out is fun
·          Packaging is classy
Cons:
Didn't find any
Where to buy:
Price:
$27
Rating:
4.8/5