Any reader of my blog would probably know that I was born without a sweet tooth. People often find it hard to believe that am not even fond of ice creams, chocolates or cakes. However, I've recently shocked my family with my new found love for sweets. To be honest, I've found some particular genres among sweet foods that amuses my taste buds.  A few months back I visited a bake sale where I discovered that not all desserts bother my taste buds. With this new found love for sweetness I had to approach some of the amazing home bakers I met at the bake sale.
I met The Petite Baker a few days back and came back with some cupcakes and a shot glass. Anybody who lives at Kolkata is aware of the humid weather that we suffer during the summer. So the Petite Baker told me that she added some extra sugar to make them a little stiff because earlier that morning her cupcakes got ruined thanks to the disgusting weather. My journey back home was more than an hour long and all the while I kept worrying about the cupcakes. However, to my surprise the cakes were as perfect as I've received them.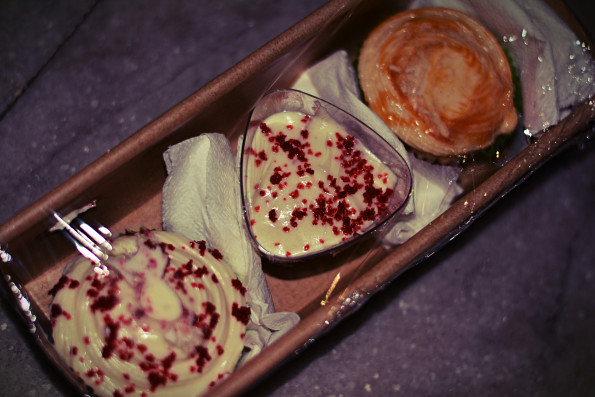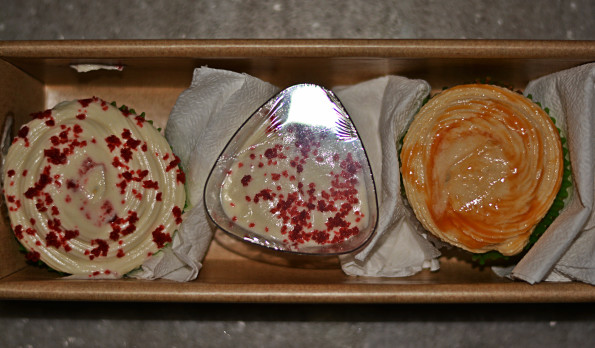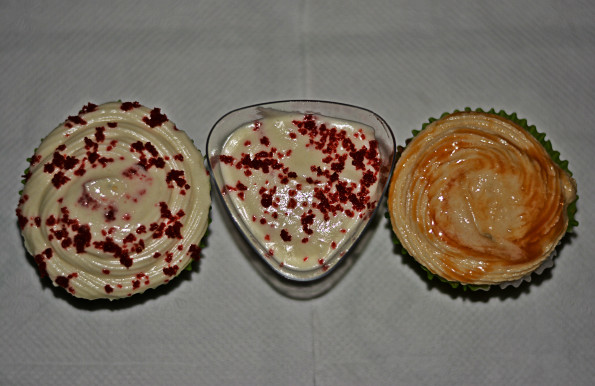 About The Petite Baker:
The Petite Baker is a home based baker who resides in Barrackpore and travels to Kolkata often for her business. As you guys know that I'm staying at my hometown for the summer, Barrackpore happens to be a stoppage in between the route from my hometown to Kolkata. How convenient for me…
Any way back to the topic, The Petite Baker offers customized cakes and cupcakes for any occasion. You can reach her at +9836427721, thepetitebakery@gmail.com. Barrackpore residents, you know where to place your dessert orders from now on…
Price:
Red Velvet Cream Cheese- Rs 50
Red Velvet Truffle- Rs 50
Vanilla with Salted Caramel- Rs 55
Cake in Shot Glasses:
Red Velvet-Rs 50
Chocolate Trail Rs 40
Couple meal/snacks: Rs 250-300
My Take:
I've received a Red Velvet Cupcake with Creem Cheese Frosting, a Red Velvet Shot Glass, and a Vanilla Cupcake with Salted Caramel Frosting. I've been fond of Red Velvet Cupcake for quite some time now so you can bet what my first bite was. As soon as I dug in to the Red Velvet Cupcake's icing, I knew what she was talking about. It was too sweet because of the extra sugar that prevented the whole thing from falling apart. My boy friend who contrary to me, is born with too many sweet teeth said he loved it. Even though the icing was a bit sweet for me, I really enjoyed the cake. Only few people I know have nailed the red velvet cake perfectly and The Petite Baker has to be one of them. The Red Velvet cupcake looked too pretty with the red sprinkles and I was thinking that it would look amazing on cupcake stands at weddings and at Christmas.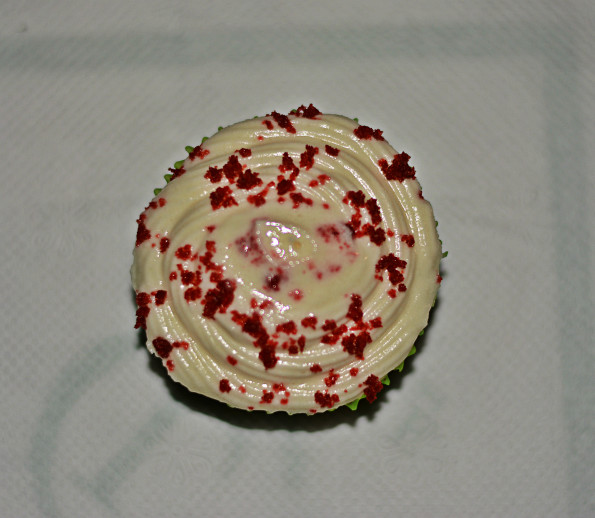 The shot glass was the same flavour, only it came in a shot glass. I found the concept amazing and elegant. Imagine serving cupcakes at parties and not having to worry about messing up the icing! How cool is that!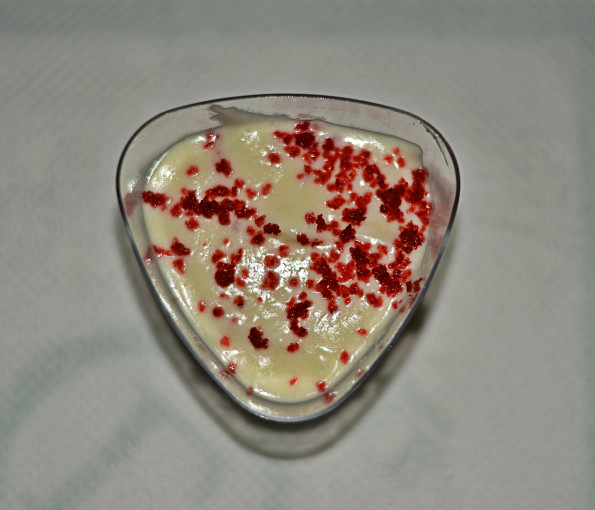 The last one I tasted was the vanilla cupcake with salted caramel. I've never been fond of Vanilla flavour, but on the other hand I like caramels. Surprisingly, I liked the Vanilla Caramel better than the Red Velvet cupcake. Every bite was a burst of contrasting flavours in the mouth. It certainly made it to the list of the rare desserts that I actually liked.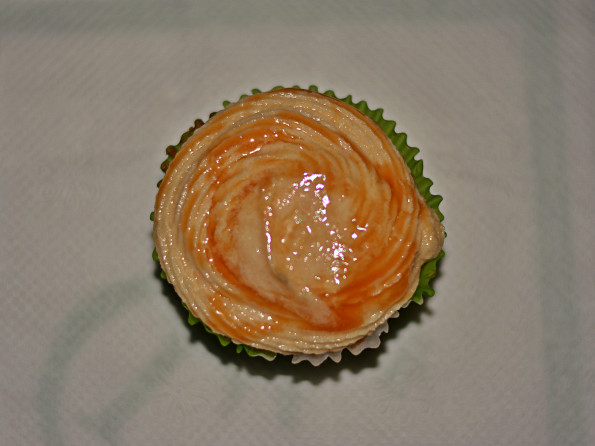 To sum it up, all I can say is that I've found a new dessert destination. It certainly takes a lot to please a person who is born without a sweet tooth with a dessert. As I am writing this post, I am already craving the Vanilla Caramel cupcake. And as for the Red Velvet Cream Cheese, I am eager to try them once again during the winter, when no extra sugar will be needed.