So today Kolkata Food Bloggers hosted their 2nd Annual Bake sale. Their primary focus was to showcase the home bakers in Kolkata. More than 20 best home bakers of Kolkata participated in the event which was partnered by Hangla Hensel and Radio 91.9 Friends FM.
Personally, I have a thing for baking, even though I was born without a sweet tooth, I still love baking, may be my bloodline has got something to do with it. Back during the British period, my late grandfather owned two very successful bakeries and supplied cakes and breads to the missionaries. There weren't many bakeries back than, in fact the bakeries were the first two bakeries from my hometown and the fact that the missionaries took all the efforts to get their supplies  from a small town that's 100km far from Kolkata makes me imagine that may be the bakeries were one of the bests in Bengal. Fast forward to today, even though I very rarely enjoy cakes myself, I really respect and appreciate the work of a good baker. I feel that making a dessert is a work of art and decorating it takes great dedication.  Anyone can cook, but not everyone can bake.
So when I came to know about this event, I knew that I have got to visit it and am glad that I did, or else I would have never known that there are so many talented bakers in the city who can give the popular cake shop chains a run for their money… As soon as I entered the place I knew I have got to taste the desserts from every single counters. There were prettiness everywhere. However, the highest number of cupcakes I have ever eaten by myself is 1/2, but I knew that I am going to break all records today, and sure enough I did.
I started with Verry Berry. They had some pretty awesome looking Chocolate Mousse and I picked one with a pineapple meringue, it was delicious and the best thing I've stuffed my mouth with today…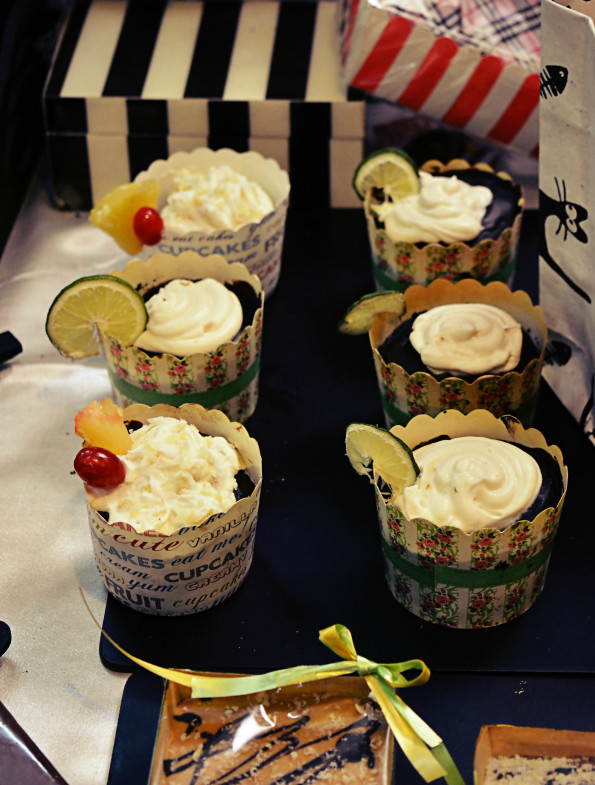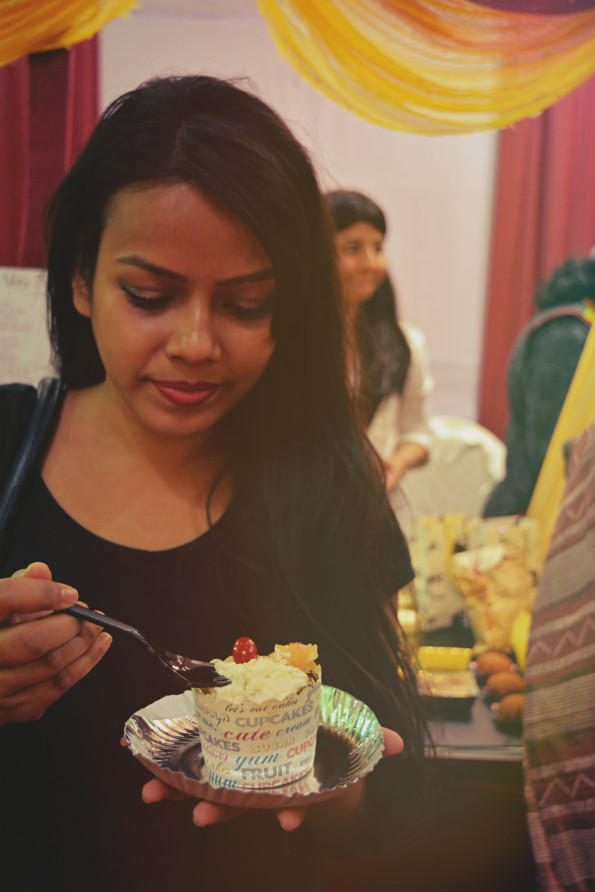 Next I headed towards the Cakelicious stall and picked up a chocolacious donut. It was amazing and when a person born without a sweet tooth says that a dessert tastes amazing, you gotta believe her.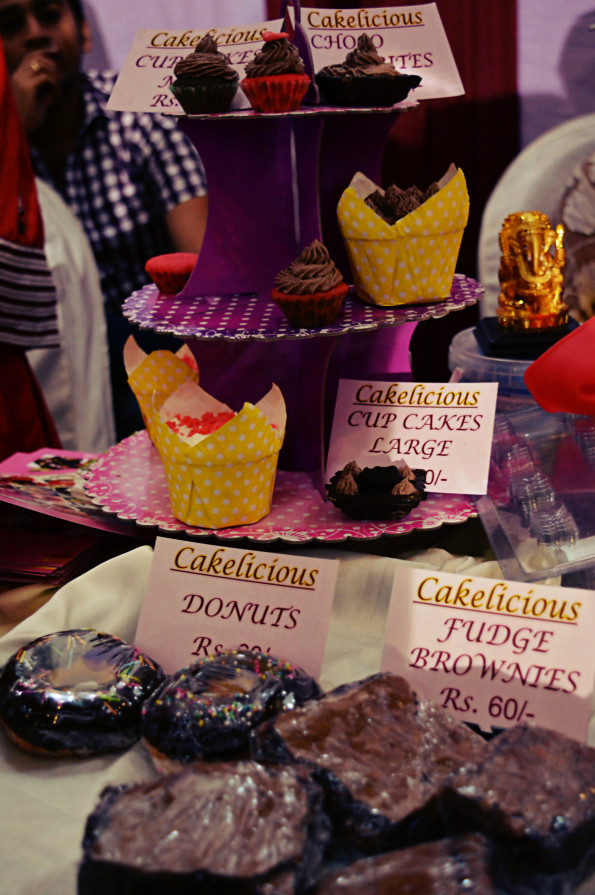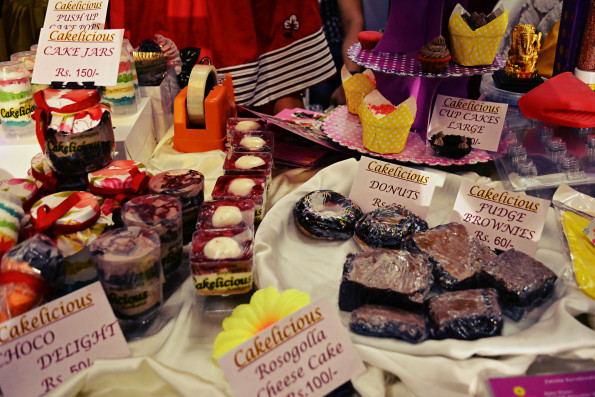 After the donut I picked up some Red Velvet cookies from H Street Bakers. I haven't tasted them yet, I am saving them for tomorrow.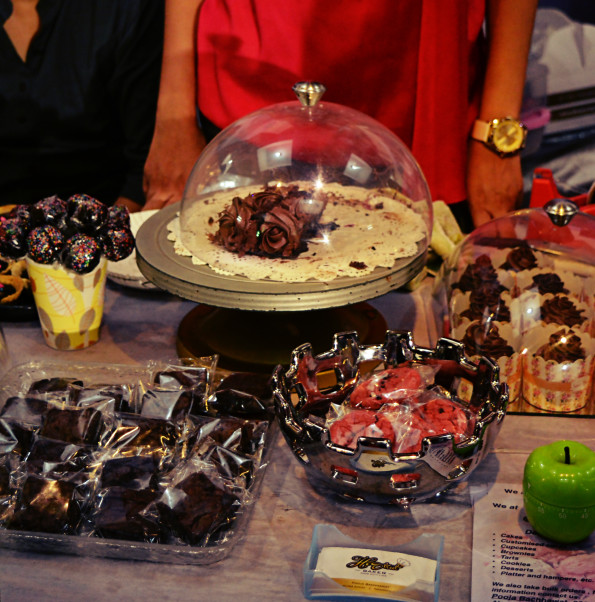 My next stop was Homemade Cakes and Bakes. By this time I was desperately in need of something savory. Fortunately my boy friend doesn't mind eating too much dessert and he started helping me with my cakes. We picked up a Fruit & Nut Bundi cake. I'll remember this Bundi cake forever. I'm always in search of dessert that aren't too sweet and this cake topped the list.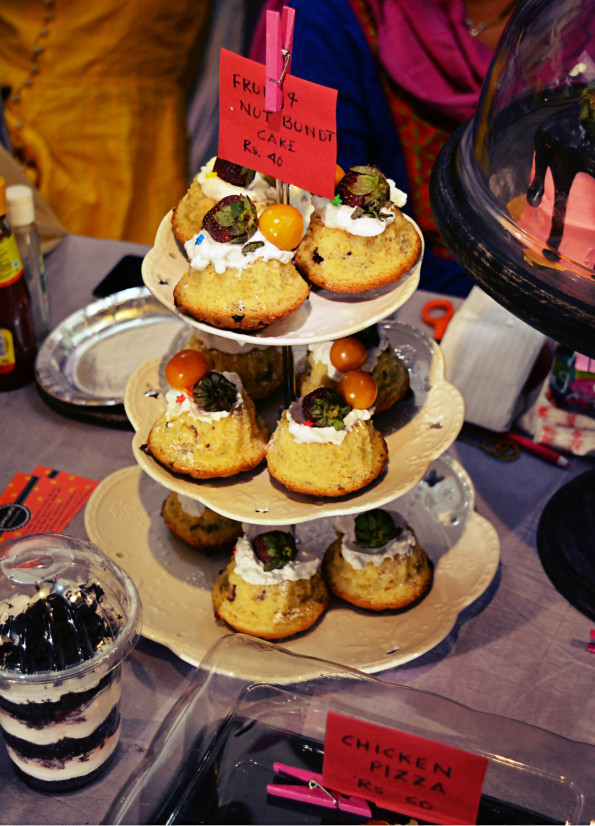 Next we stopped at The Nummy eater. I asked the lady if there's anything  savory because by the time we reached, all the savories were gone. So she handed me a sweet and spicy meringue cake. I have no idea what the name of the cake was, but beneath the meringue there were chilies in it which made it both sweet and savory. It was my boy friend's favourite.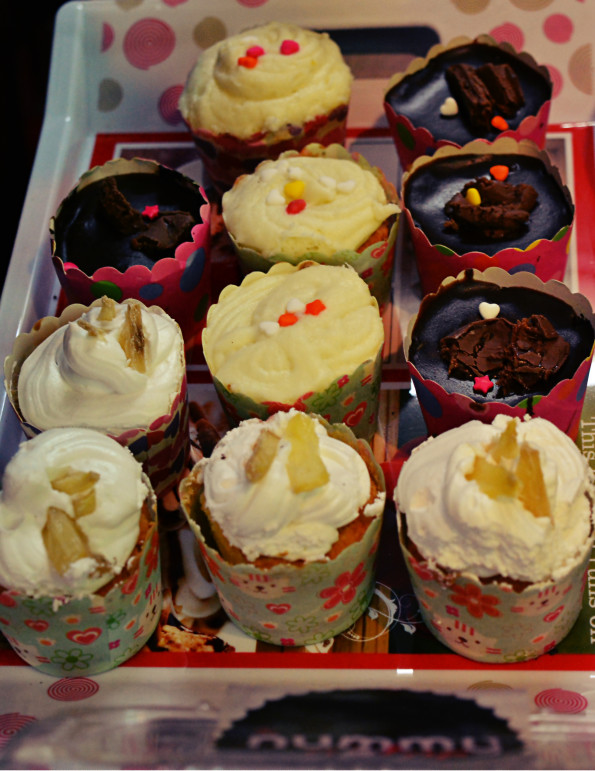 We finished with a Red Velvet Cupcake and a last piece of Sawarma Roll roll from a the first stall of the bake sale. Unfortunately I kept forgetting their name and they didn't have any business card. It's a pity that I can't remember their name because I loved their Red Velvet Cupcake a little too much and I can't even order them in future if I can't recover their name. The Sawarma Roll was the last thing I stuffed my mouth with and I didn't even bother what it tasted like because I was desperately in need of something that's not sweet and it was my saviour.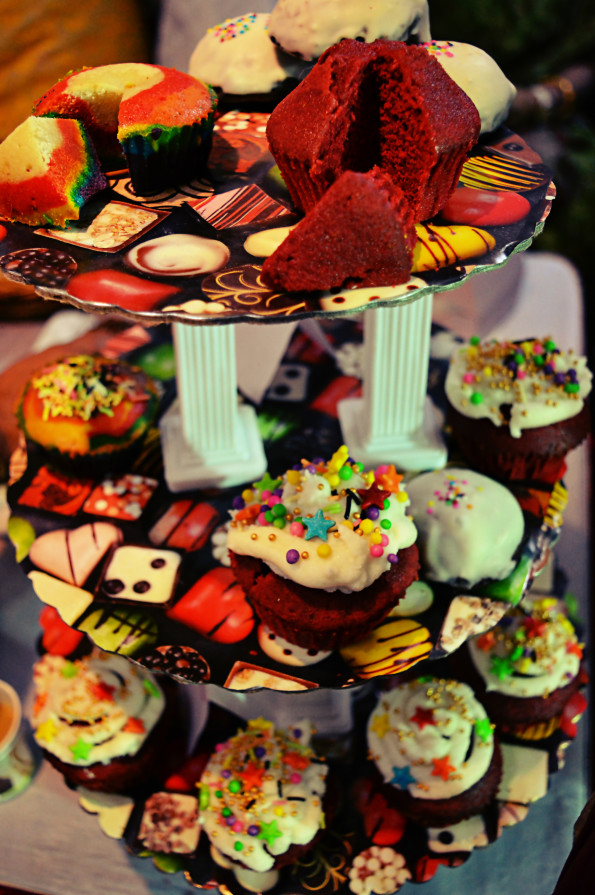 There were so many other stalls to taste from but we were already full and stuffing our mouth some more was practically impossible. Looking at all the cakes made me realize that when they say that the cake is too pretty to eat, may be sometimes it is… 🙂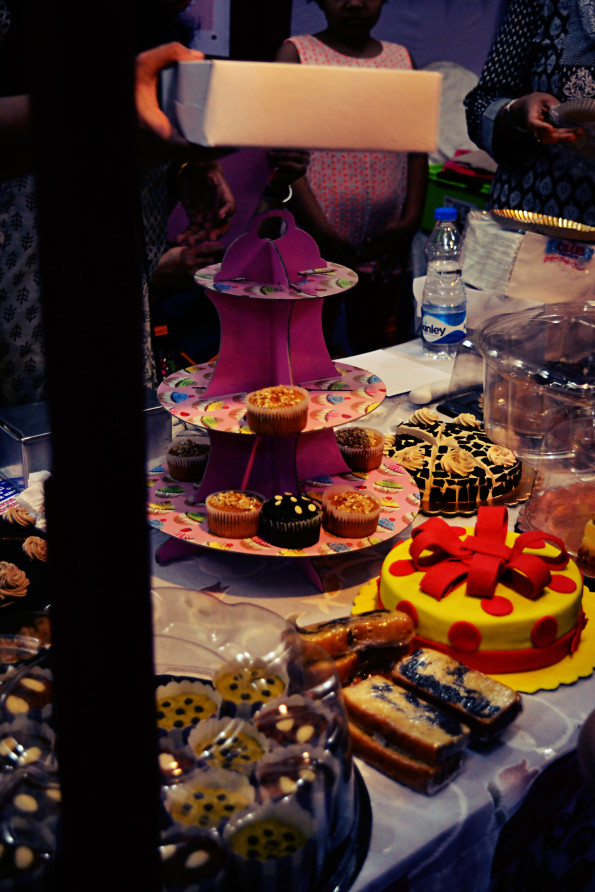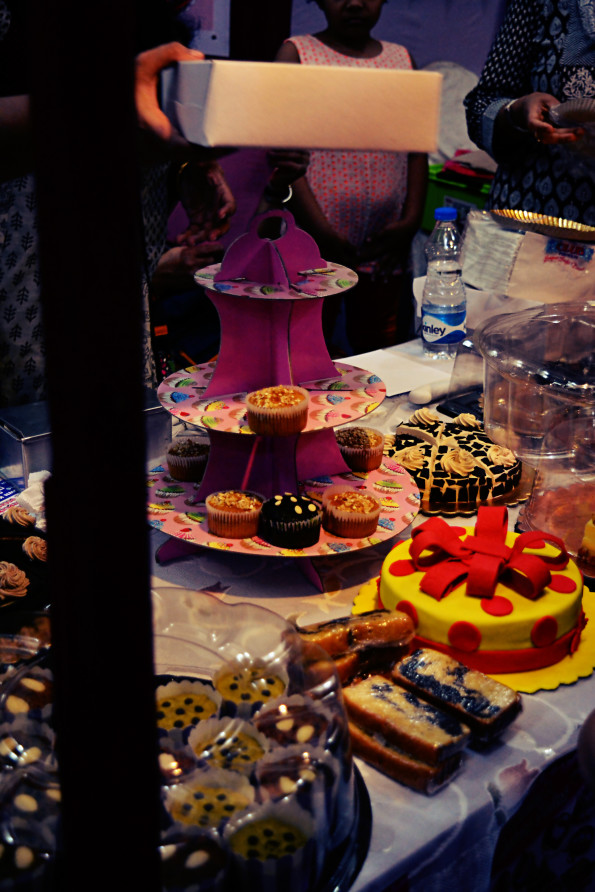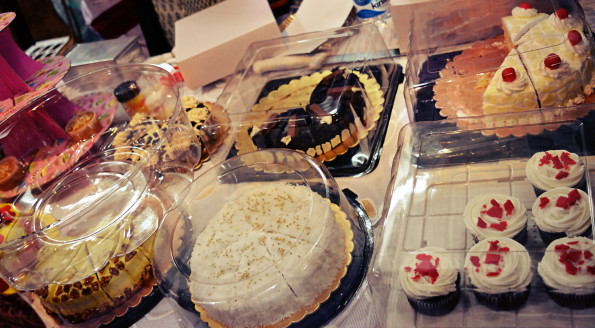 Overall, the event was a major success. We went to the place around 7 p.m and the place was way too crowded. There were some stalls like Sylph Chocolates which were way to crowded to even get access.
Lastly, I would like to thank Kolkata Food Bloggers for hosting such and amazing event. Kolkata needs more events like this that showcase the talent of people who left their regular jobs.