Hi guys, I haven't written in a while since am terribly sick and kind of bed-ridden. But I have been meaning to review a much loved sunblock of mine, and it's hard to love a product so much and can't write about it.
As you already know that I have a super-sensitive skin and I am always in a hunt for good physical sunscreens/Sunblocks (See Blossom Kochhar – Aroma Magic Sunblock Lotion spf 30 PA ++ Review to found out the difference between a physical sunscreen/sunblock and a chemical sunscreen ). I was actually looking for an Avene store since I really really loved Avene Very High Protection Emulsion SPF 50+ but sadly I couldn't find one using the store locator. Purchasing it online was my last option and I thought of discovering some new sunblocks. So I went to the Shoppers Stop at the newly opened Aeropostale mall and got stuck at the Chambor counter. The lady showed me the sunscreen and some other goodies and I was really impressed when I read the ingredient list of the sunscreen…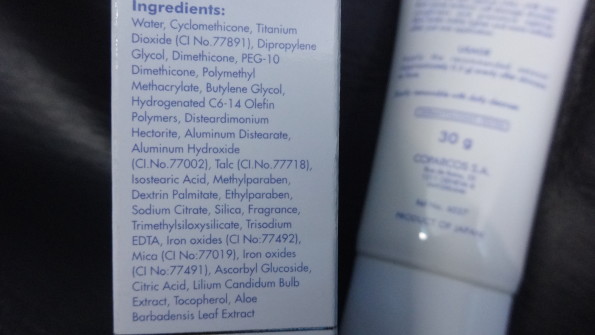 After the lady showed me demo of multiple products I purchased the Sunscreen and the mascara (reviewed here Chambor Infinite Lengths Lengthening Mascara Review )  😀
What the product claims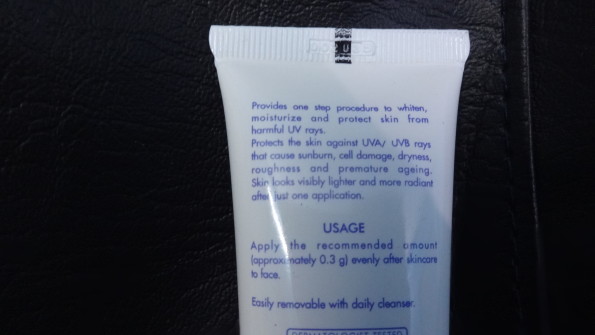 My experience with  Chambor UV Protector SPF 29 PA++: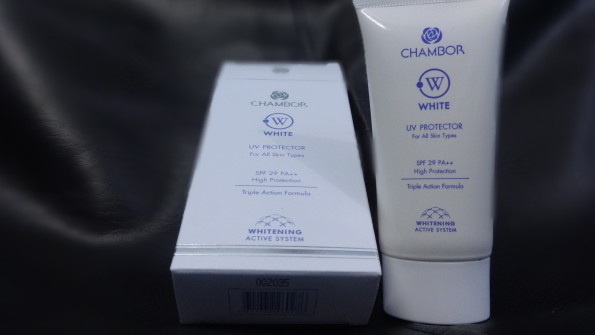 Whenever I apply this sunscreen I wonder why 29? Why not 30? 😀 Personally I would have loved a little higher SPF but that can be overlooked since I am under the sun for around 30 minutes daily.
The most important part of the sunscreen is being very, very specific while it comes to the amount. All you'll need is a pea-sized amount to cover your face and neck. If you accidentally pop out a little more amount of the sunscreen and end up applying it thinking it won't matter, I might tell you that it will. You will look like a mime artist.
Moving on to the coverage, which happens to be my favorite part. I've been using the sunscreen for around 3 weeks and my face is completely tan-free. Those who doesn't like applying foundation on a regular basis (like me) can opt for this sunscreen. Along with protecting your skin from harmful UV rays, it will give your skin a subtle glow and instant fairness.
Like any other physical sunscreen it is a little hard to blend, since physical sunscreens tend to leave white trace on the skin. But certain prices must be paid for better benefit, cause at the end of the day, all that will matter is a healthy skin. 😀
Likes
Travel friendly
Good Coverage
Chemical Free
Very little amount does the job
Multi purpose
Gives the skin a subtle glow
Dislikes
Loaded with parabens, ugh
Less than SPF 30
Rating
4/5