To sum it up, it's kind of a therapy I've come up for myself.
My first wedding anniversary was last week. To be technically correct, I may as well say that, my first wedding anniversary lasted the entire last week. I had three weddings, legal, Christian and Hindu. I wanted small celebrations, with immediate family and extended family that mattered. And by 'extended family that mattered' I mean relatives that not just drop in once in a blue moon expecting parties, but the ones that have been a part of our lives throughout the entire year and have looked out for us. I wanted to celebrate the Christian wedding anniversary with my family and the Hindu wedding anniversary with my husband's family because both of our families stay more than 100km apart and expecting them together would have been a little hard for them.
We reached my home the night before our legal wedding anniversary, and on the night of my parent's anniversary. We didn't celebrate their anniversary as my sister was away (and also because my diabetic dad had too much sweets and desserts during Christmas and on his birthday party last month). We just brought them sugar-free sweets and a chicken dish that I cooked back at my apartment.
The next day we had a get together with my aunt's family for lunch and from the afternoon the rest of my extended family who also happens to be our neighbour hosted a picnic and a barbecue to celebrate my legal wedding anniversary. It was so nice of them to take all the responsibility and make the day special for us without being extravagant.
The next day was my Christian wedding anniversary. I tried to recreate my wedding day as much as I could without being extravagant. I ordered the same cake that I cut for my wedding, same flavours, same fondant, just 1 tier less as the guest list was small. Only our closest relatives who also happens to be our neighbours attended.  My sister who was my maid of honour was not in town, so was my other bridesmaid. But my next door niece who was my bridesmaid added a nice touch by showing up in her bridesmaid dress and needless to say; I wore my wedding dress, again! I mean why not? I have hundreds of reason to wear that dress once every year and here are a few of them that I would really like to point out.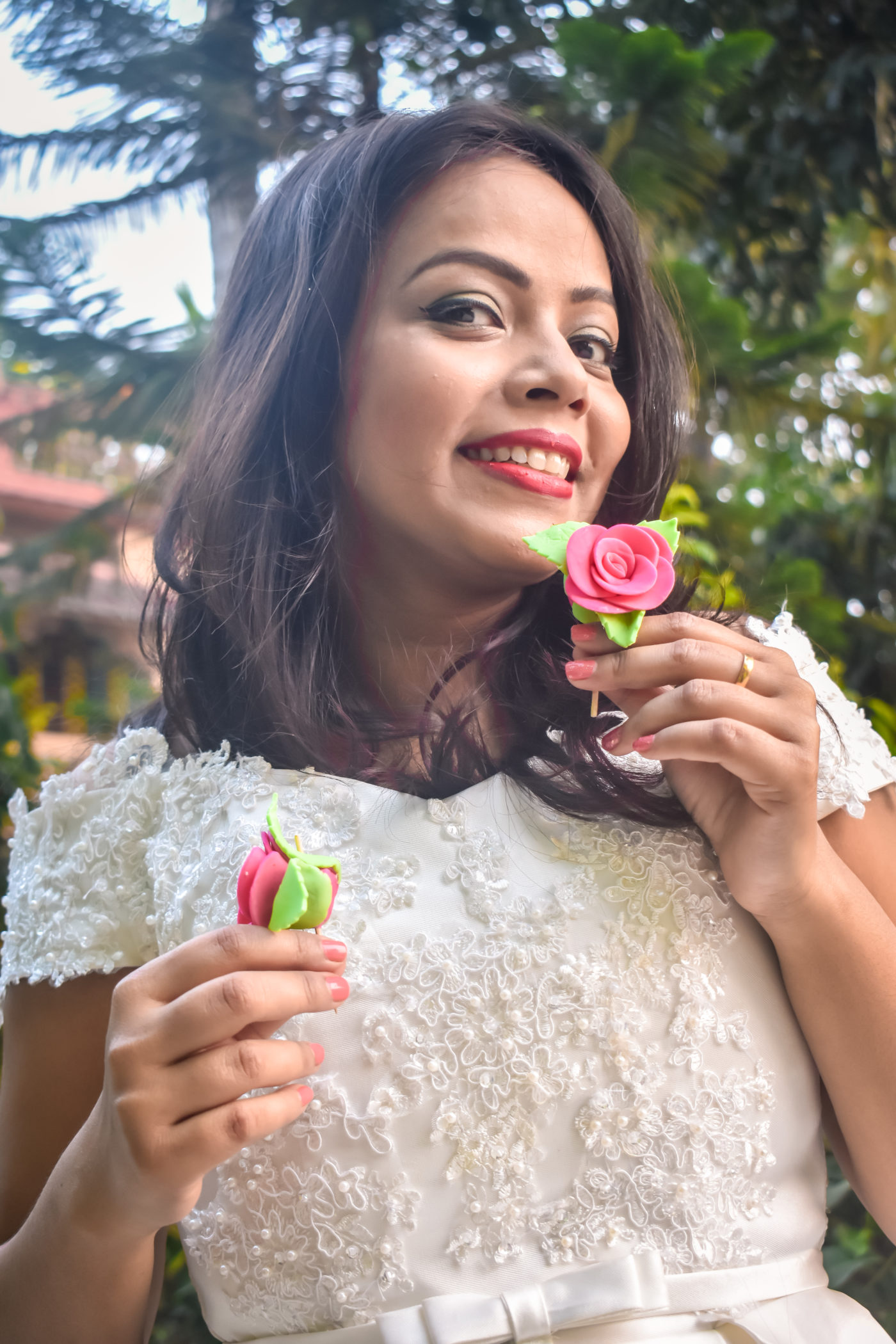 I never wanted to get out of it in the first place:
Okay so I didn't go away from the wedding venue after the reception was over because it was held at our house. And because there was another wedding around the corner, I just stayed back and the groom left only to come back 3 days later to marry me in Bengali rituals. Once the guests as well as the groom left everybody back home asked me to change back to my normal outfit, but I couldn't just part ways with my gown. It was with great pain that I got out of it, but instead of putting it in a box or a cupboard I put it in its cover and hung it on my super white bedroom wall and it has been there the entire year.
It's the best dress my wardrobe will ever see:
No matter how big of a fashionista I ever become, no matter how many dresses I ever purchase, my wedding gown will remain my favourite dress for ever. And it will be a crime towards it to wear it only once.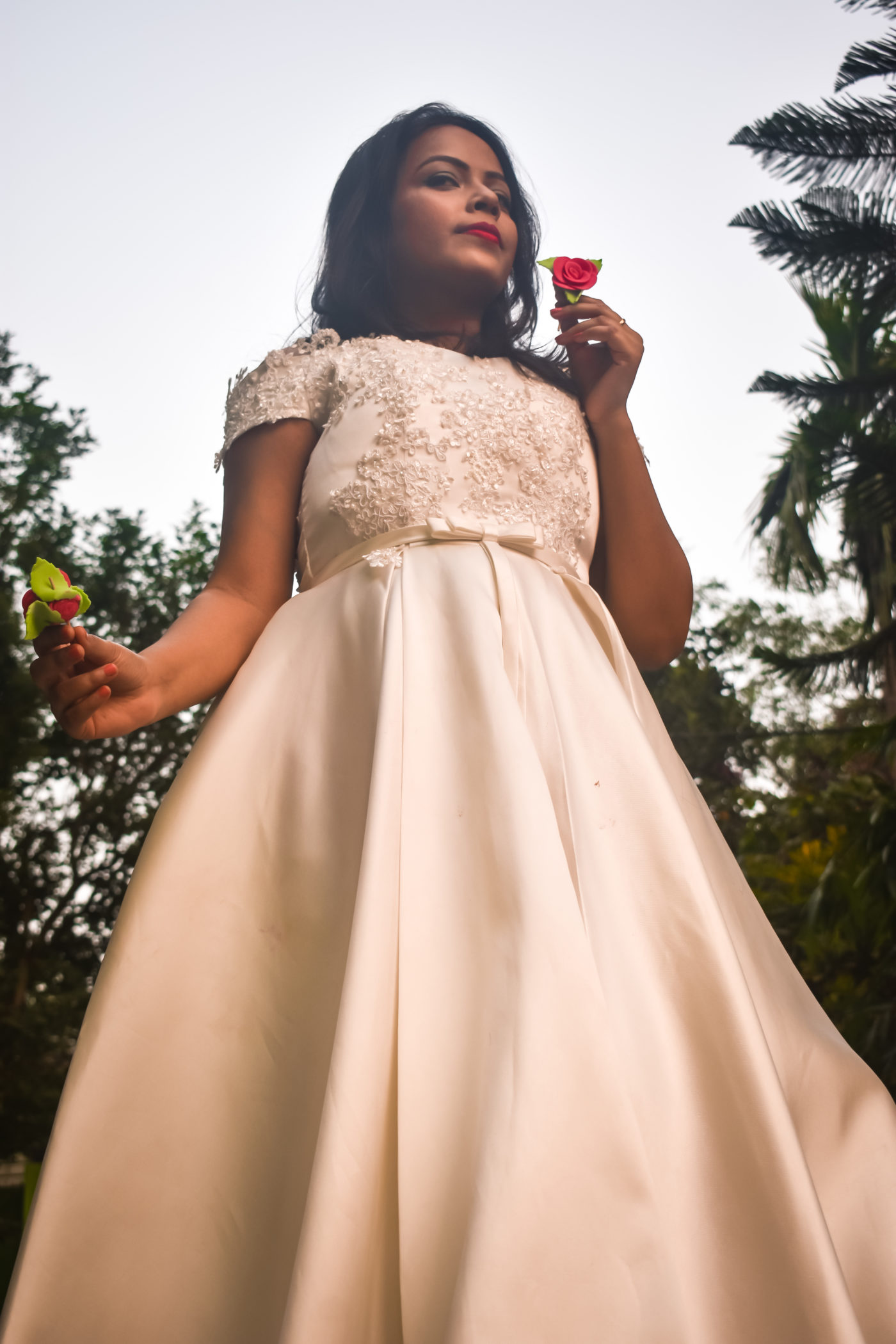 It's the most expensive dress my wardrobe has ever seen:
To be honest I spent a fortune on the dress (well my dad did). The first time I got the idea of wearing it on anniversaries were when people (especially from my husband's side) were asking me how much my dress cost and was gasping and saying stuffs like all that money for a dress you are going to wear just once? I mean usually in Bengali culture people wear their own wedding dress to other people's wedding and that's normal and accepted ( because you can always tell who the bride is even if there are 100 guests wearing a similar outfit). But in my culture it's rude and inappropriate to wear your own wedding gown to other people's wedding because that's seen as upstaging the bride, you don't want to wear anything that can turn eyes on you instead of the bride. So his family and relatives were shocked that I am spending so much money on a dress I won't be able to wear again and I thought 'yes I can, not on anyone else's day, but exactly on my days'.
I don't know if it would have been worn again otherwise:
A lot of people choose to wear their mother's wedding dress. But I for one don't know if I'll have a daughter and if I even do, I don't know if she'll have a Church wedding. So future is in the future, but I can make the present beautiful by wearing it every year.
It connected me and my husband on a whole new level:
Ever saw videos of grooms being tearful or mesmerized when they first see their brides walking down the aisle?? I saw that look on my husband's face when we first went for the trial. It's tradition for the groom not so see the dress before the bride walks down the aisle, but my husband's choice means a lot to me, so I took him to my trial. I'll never forget the look on his face when he saw me in the first gown I wore. He just kept smiling from ear to ear and said 'take it'. Then I wore the second one and he was like 'this one's even better!' and I chose the second one.  Things were beautiful and perfect that day. But everything just went downhill since the days that followed, until all the wedding rituals were over. I had no idea the culture difference was so huge between us. While in my culture, only the bride and groom has the right to make all the choices and decisions and it's considered rude to have opinions about the wedding if it's not your wedding, my husband's culture is exactly the opposite. The brides are supposed to remain shy and let the elders handle everything. It varies from family to family how conservative or how modern they are, but in my case, I was the reason behind many raised eyebrows by having opinions about my own wedding and that includes my dress, my makeup, my jewellery and my accessories. As the wedding day approached things became more intense and it became a battlefield as to whose wishes will be fulfilled at our wedding, who will choose my makeup artist and who'll choose the outfits for the other two ceremonies. There were faults from my end as well; I never actually took the effort to clarify the culture gap (to be honest I myself wasn't aware of it until it was all happening). As a result the wedding day had bitter moments along with sweet moments. Because while Christian wedding is bride and groom centric, Bengali wedding is groom's family centric. The groom's side of the party are usually given royal treatment (which they did get, but on the Bengali wedding), but on our Christian wedding my husband and I got all the attention which made a lot of people unhappy including my husband. What we thought normal was to him ignoring his family. It wasn't until all the weddings and post wedding rituals were over that we had ample time and I explained to him that in our wedding, the bride and the groom are the star of the show not the groom's family. He agreed that he have never been to a Christian wedding, and neither anyone from his family so it was odd for him (if you have never been to a Bengali wedding, here's a scene for you to visualize: every single person who were with me on my Hindu wedding day abandoned me when the groom's side arrived, I mean every single one of them including my nieces and I couldn't find a single soul for like 45 minutes to help me touch up my makeup). So to sum it up, things were tensed during the wedding, but once the wedding was over we talked it out and clarified a lot of misunderstanding. Misunderstandings that had us consider getting couples therapy. So now that things are crystal clear I got my chance to recreate the day minus the tensions, nervousness, and misunderstanding. It couldn't be more beautiful and perfect.
And lastly…
When I decided to wear my wedding gown every anniversary, I also challenged myself to stay fit so that I can fit in that dress forever. To be honest, I lost so much weight due to stress before my wedding that neither my dress nor my ring fit me on my wedding day, so the dress ended up looking a lot better on me on my anniversary than it did on my wedding day (except for the fact that only my sister knew  how to tie my corset back and my husband did a terribly bad job tying it on our anniversary). So yeah I'll keep eating clean and will work out if that what it takes for me to fit into it forever.
As you can realize, my dress means a lot to me. It's not just a piece of clothing but so much emotions are  attached to it. My designer Veronica Kat put so much love and effort on it and I'm gonna wear it every year. If we decide to travel on our honeymoon some year, I'll try to pack it with me. It's a once a year therapy for me, and like the saying goes… Do what makes you happy. <3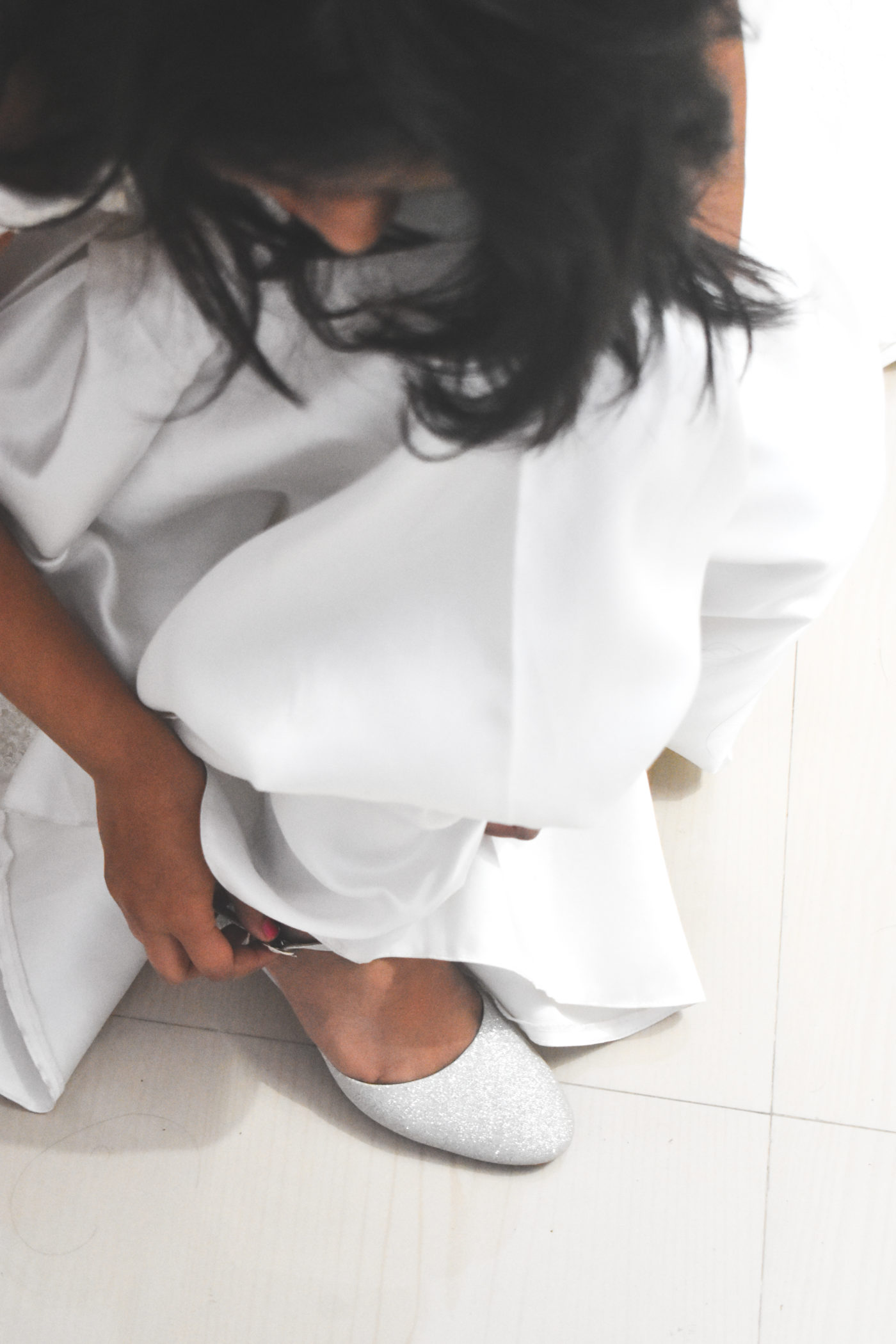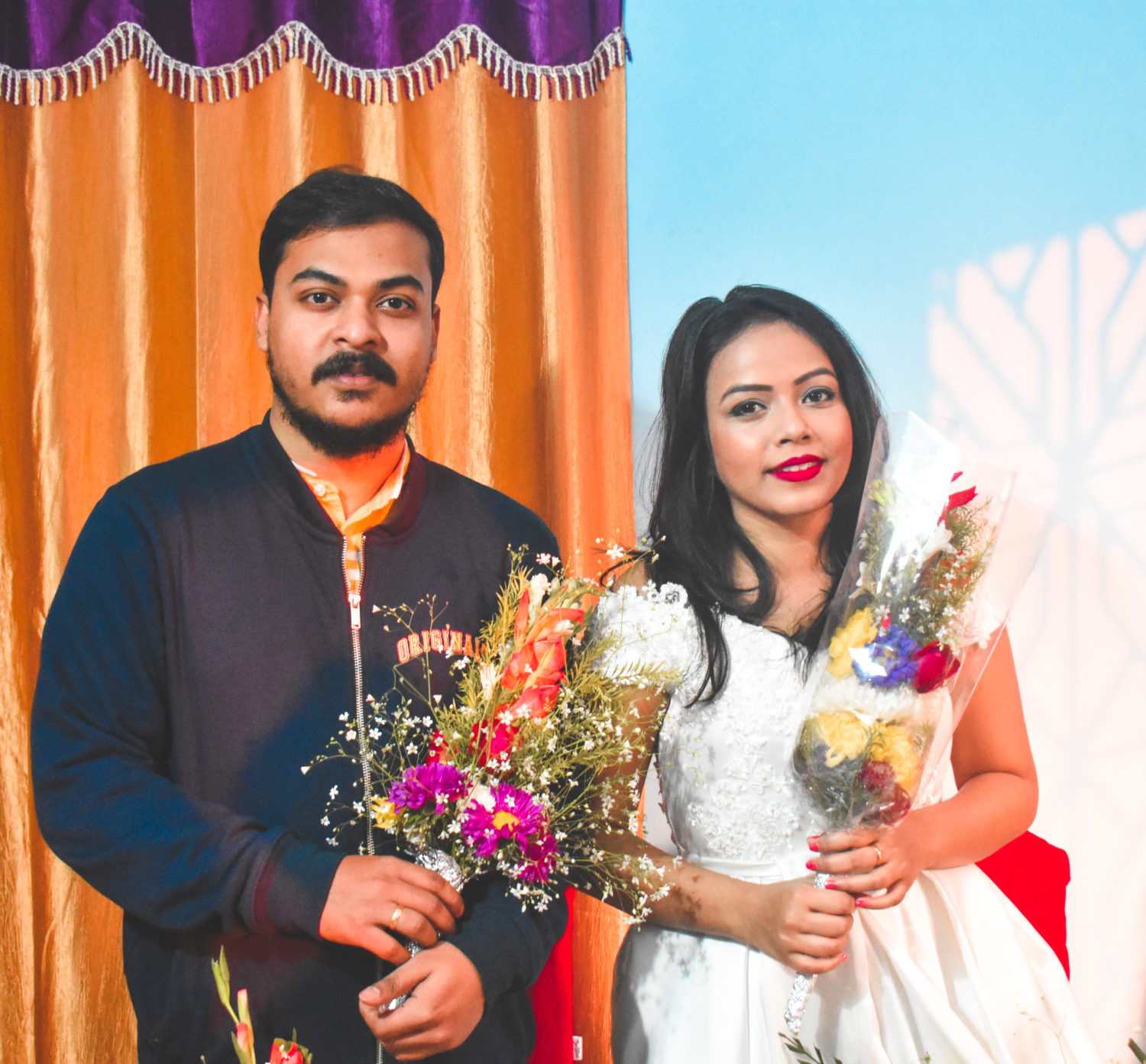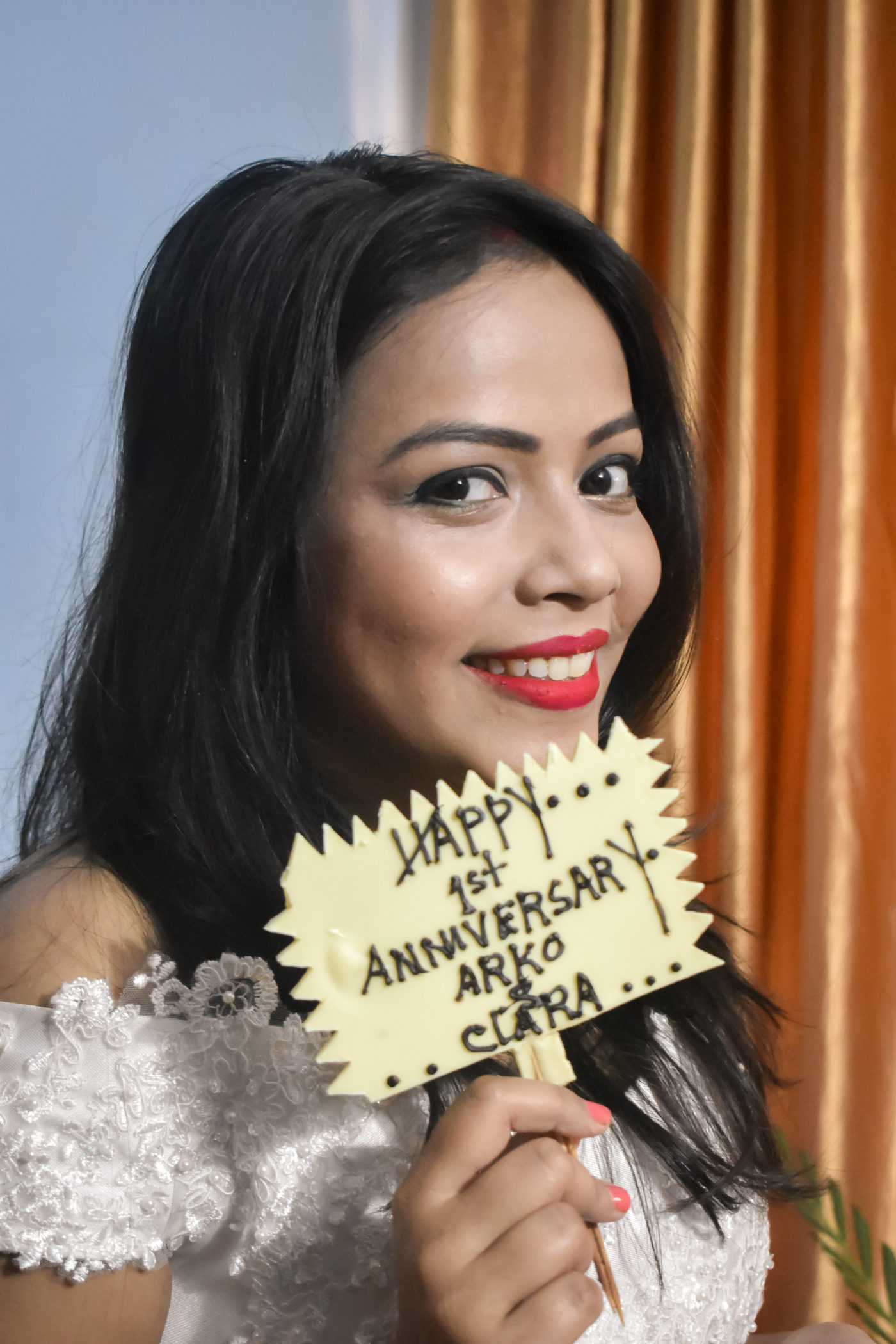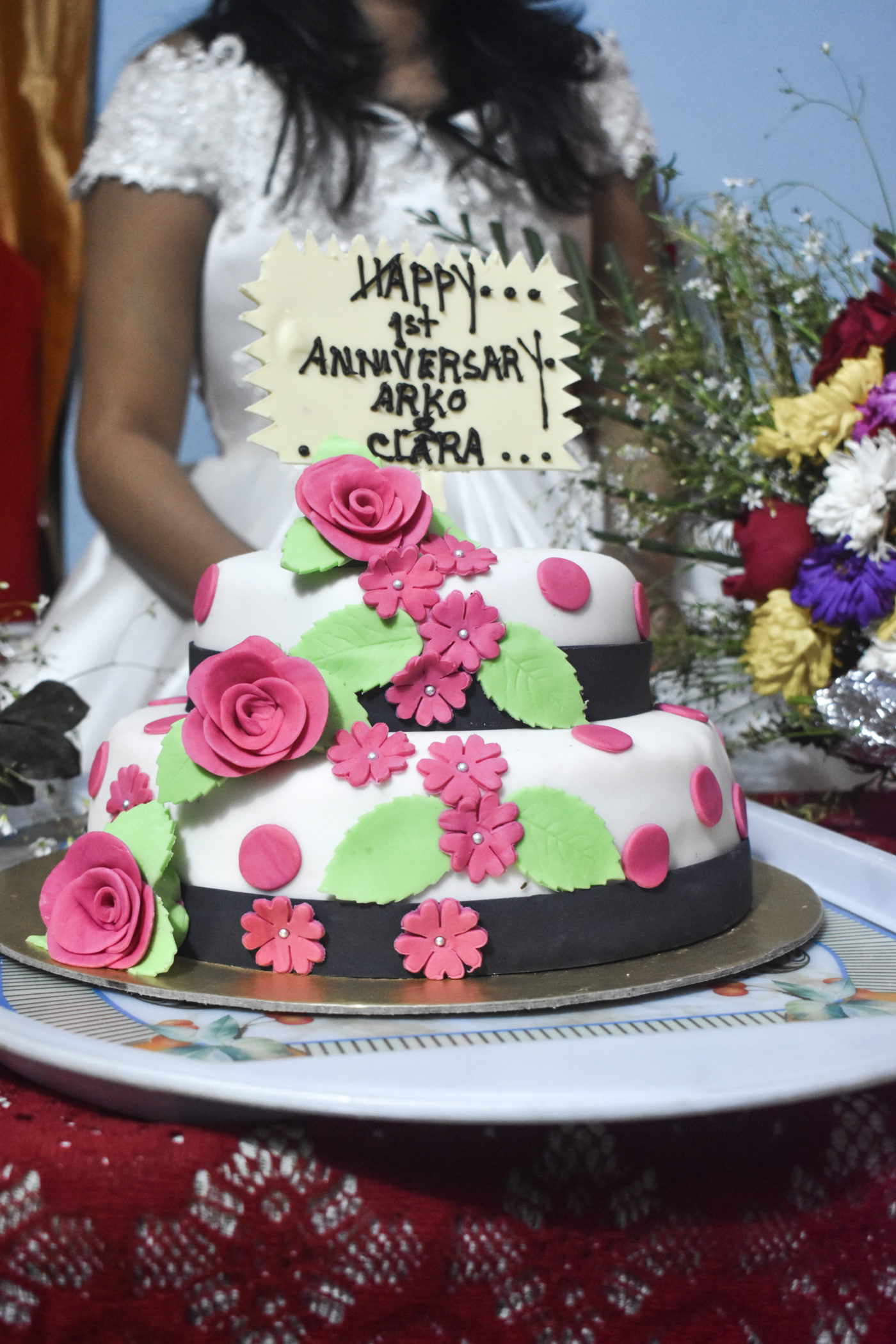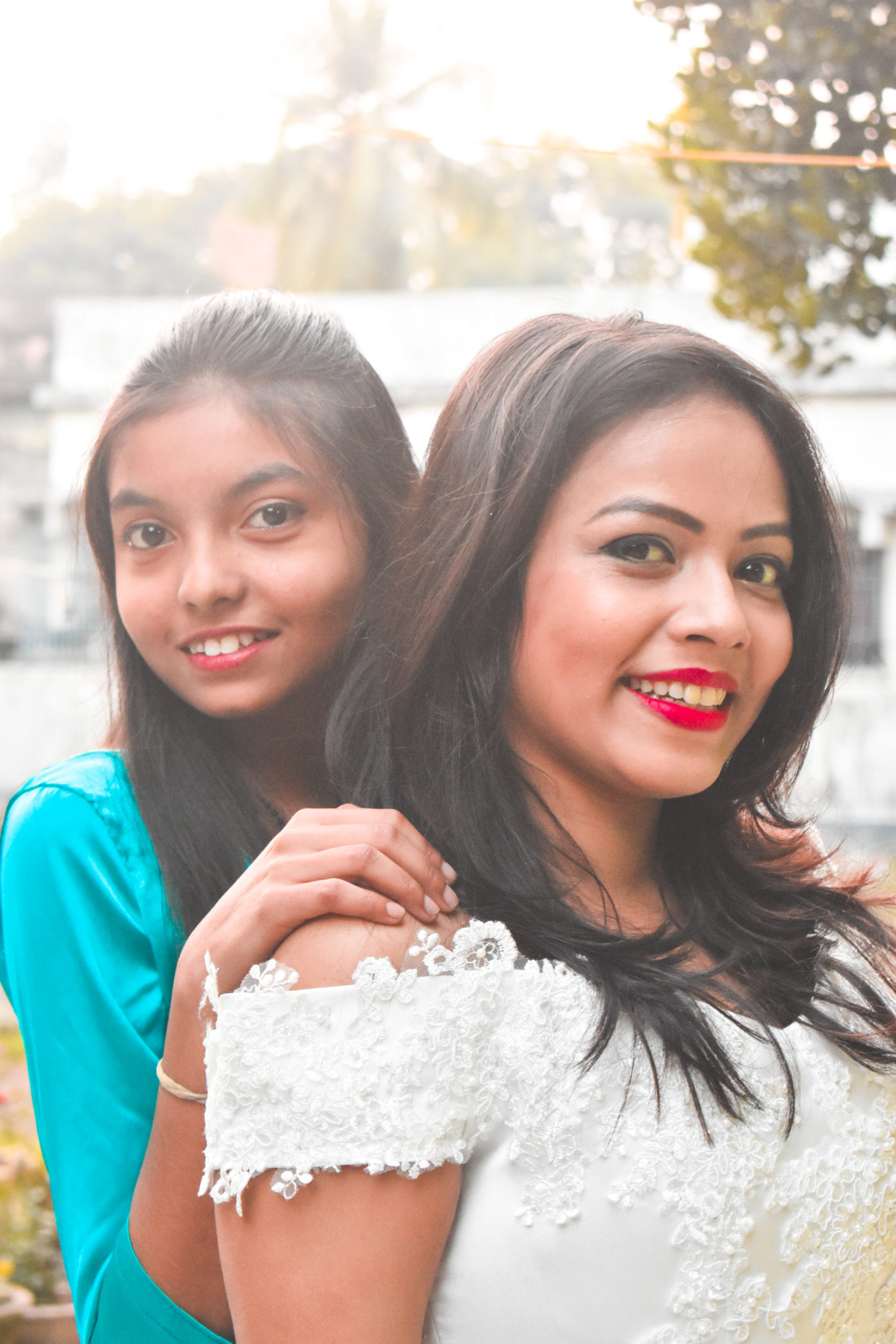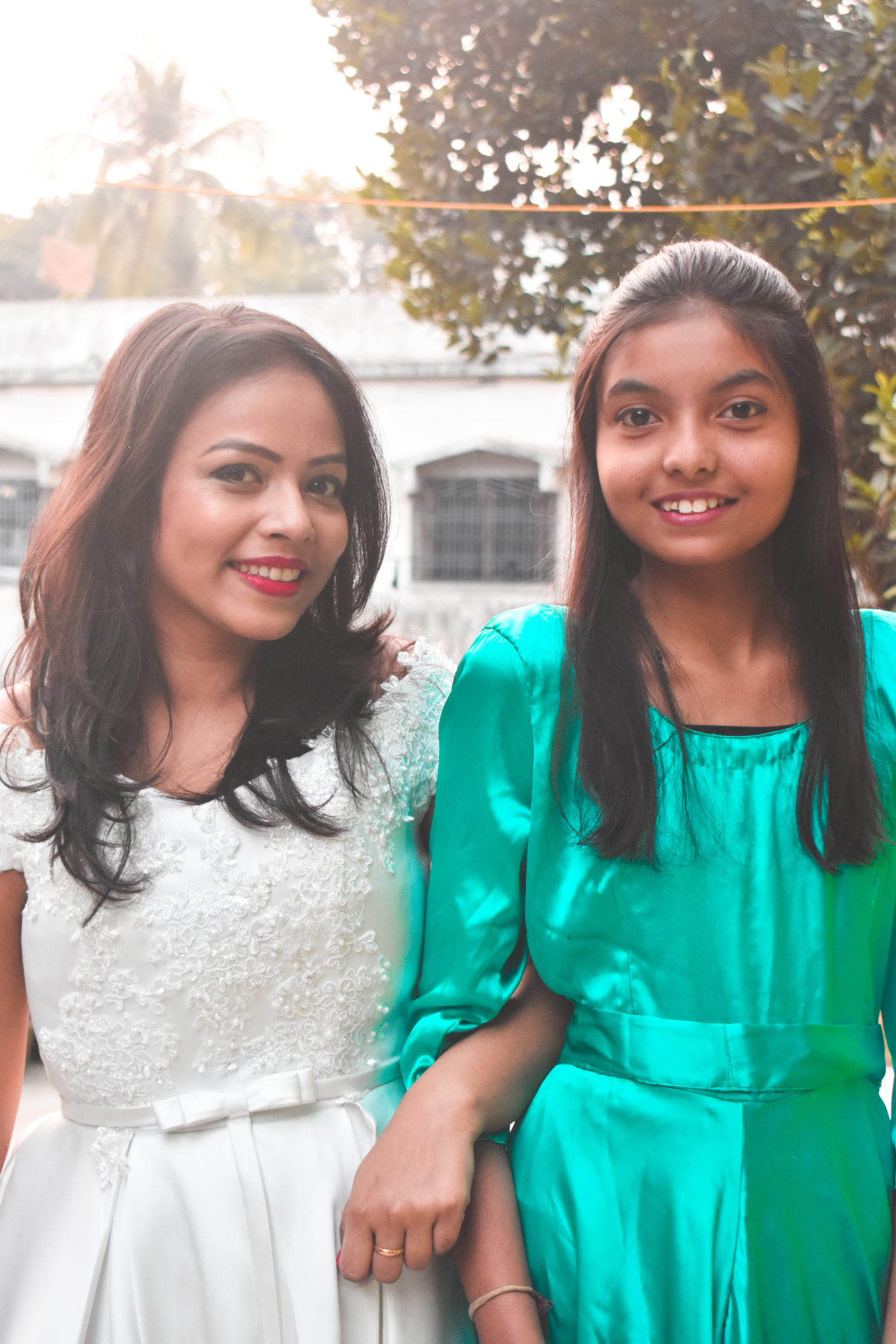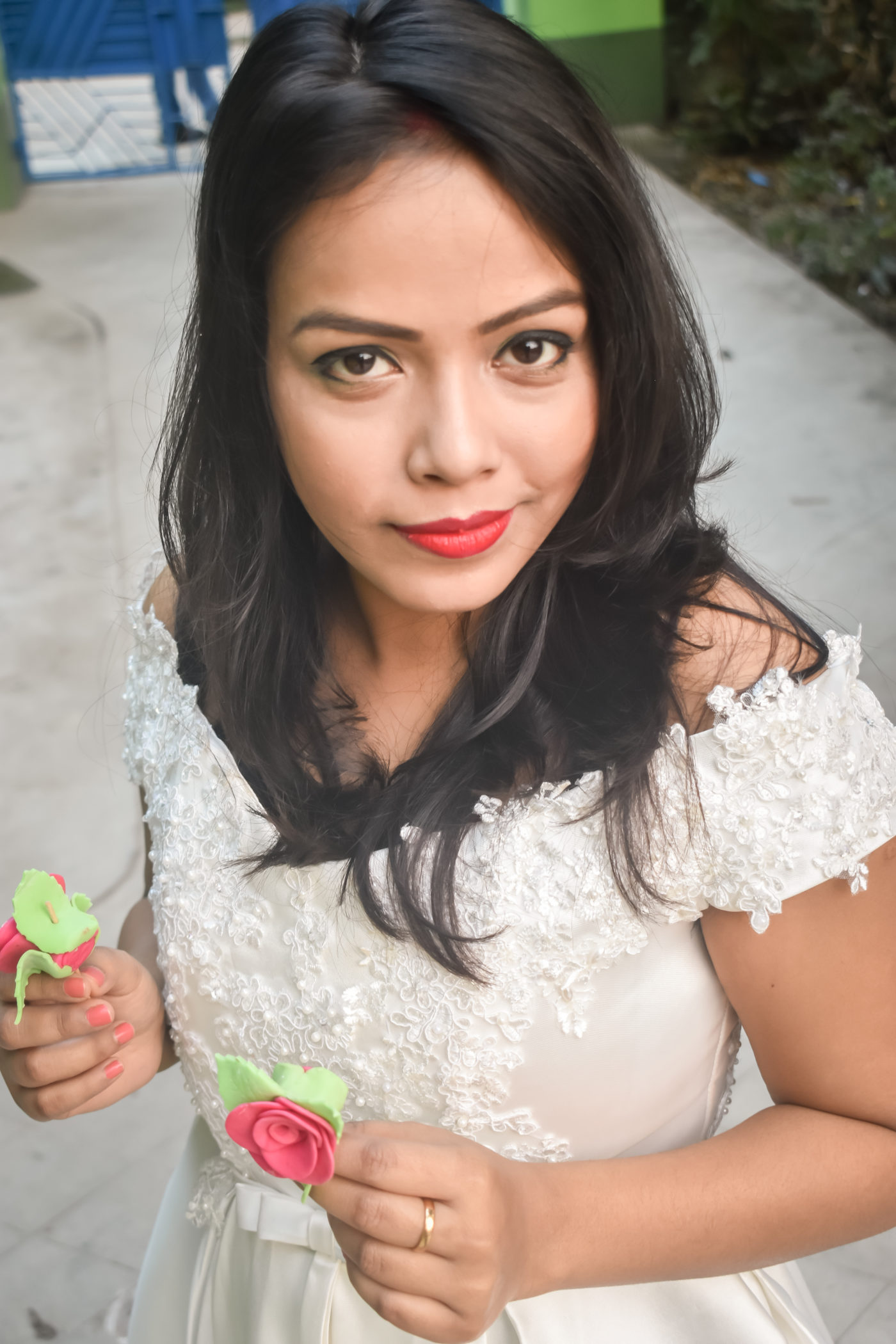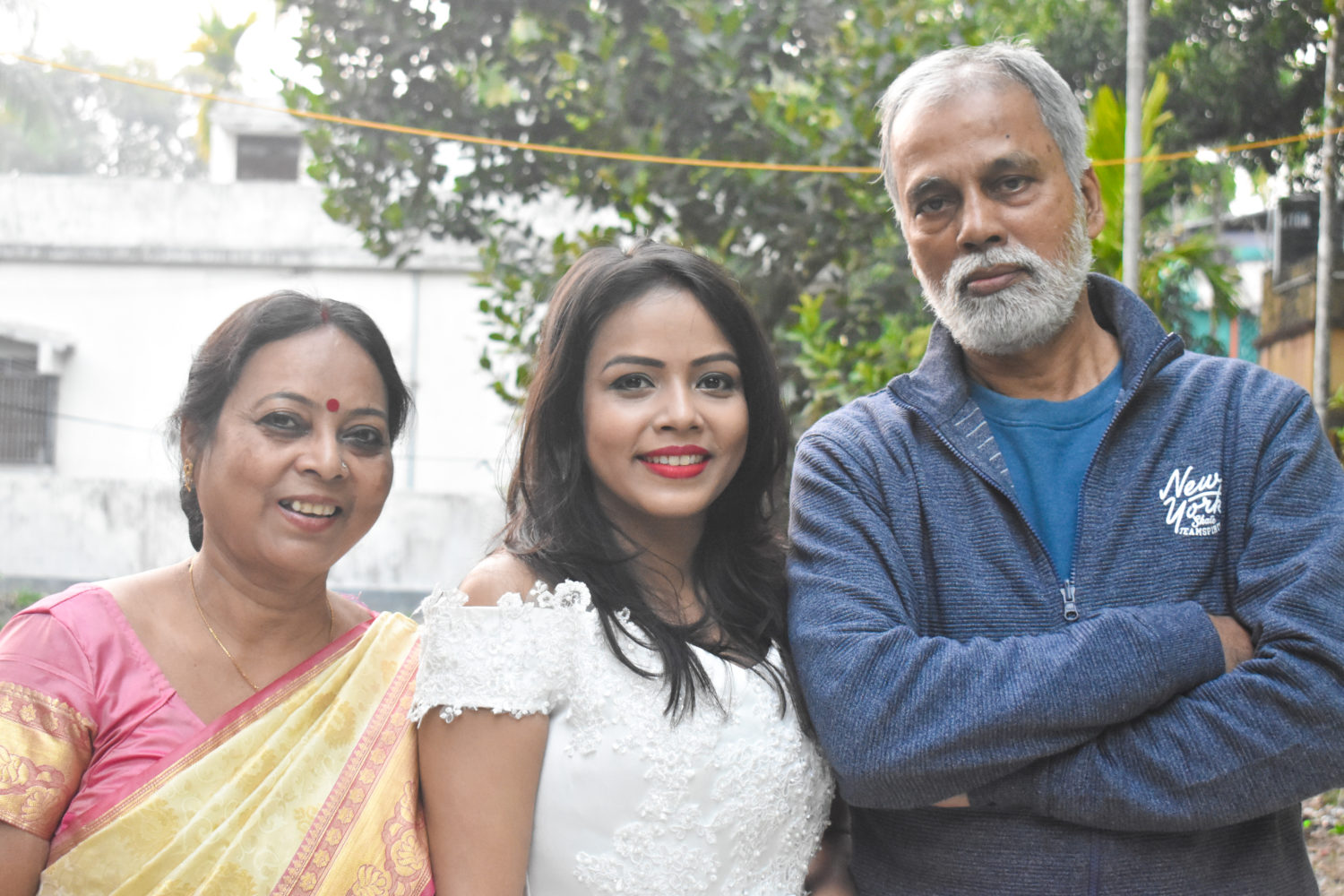 FIY my husband decided to dress down for the anniversary and it was completely his own decision. Instead he decided to become the photographer and enthusiastically kept clicking until he was said he should be in his own anniversary photos 😀