Despite the presence of alcohol, I really have a thing for the Etude House sheetmasks. I've tried and reviewed a lot of sheetmasks from their new 0.2mm range and today it's turn for the Camellia one.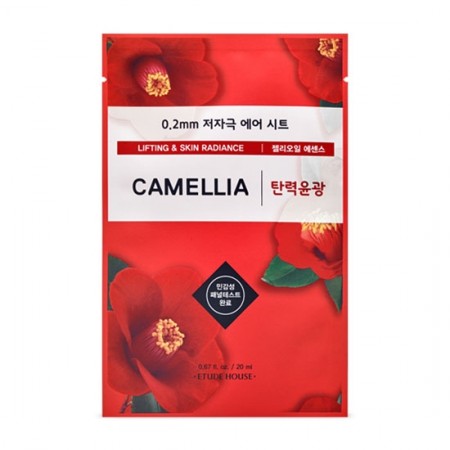 [Image: Downloaded]
About 3 weeks back I started sheetmasking every single day as a prep for my friend's wedding next month. My plan was to sheetmask everyday until the wedding, just like I did for my own wedding, and achieve the glass skin once again. However my mission was unsuccessful as I came home 7 days after starting the challenge and I got cold due to the climate change (my hometown is colder than Kolkata). So currently I'm not sheetmasking, but I did successfully sheetmask straight for a week and the Etude House Camellia mask was my choice for the 2nd day.
Description:
The daily low-irritant mask made of breathable 0.2mm air sheet effectively delivers 7-free essence to your skin. The dense oil film formed by Camellia oil makes skin looks radiant, the Adenosine makes skin feel more elastic.
My Experience:
The sheetmask is tested to be perfect for sensitive skin and thus I was good to go. The packaging was similar to the other masks from the range with flower prints on it. The sheet came with no mesh attached which is actually a good thing for me as I have been trying to reduce my waste. The serum was thick and yellowish. While some people love to apply the excess serum on their arms and neck, I on the other hand, hate the messiness of sheets drenched in excess serum. Because the serum was thick, and not runny, it didn't drip during the application process and no extra serum was left inside the packet. The fitting was not too perfect, not too bad either, with a few wrinkles.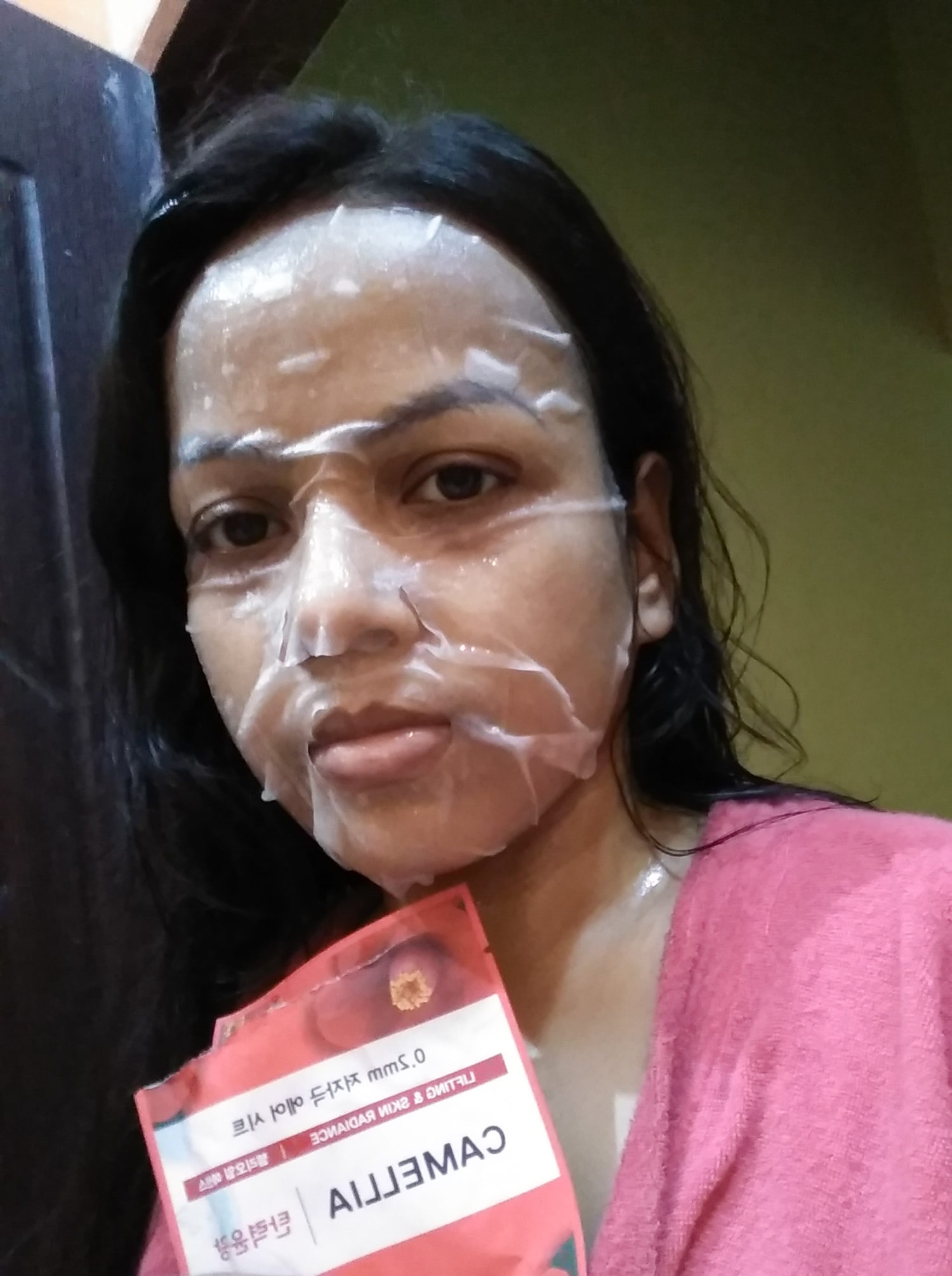 After keeping it on for 30 minutes, I removed it to reveal an immensely moisturized skin. My skin was plump, mildly brightened and healthy looking throughout the entire next day. Since I was sheetmasking every day, it's hard to tell how long the effect lingered, but as for the moisturization, I was really impressed, especially since it was used during the colder months.
I might not repurchase the sheetmask because there are plenty of other masks from the range yet to explore but I guess dry skin beauties would love this mask.
I would give it 4.5/5
Where to buy:
Beautynetkorea