Do you know someone who's having a baby or have a newborn baby and you would like to gift them something unique, something special? Well, this post is for you because I have recently come across a site where all your baby gifting searches end. No, I don't have any happy news coming up but as a lot of you might know I have a toddler nephew and 3 lovely nieces at home, and on top of that my childhood best friend is having a baby in a week or two, so I have been surfing the net a lot lately. There's a lot going on down here, back at school I had 2 friend circles, and among one, we were 3 friends. The group with 3 friends has a lot happening right now, 1 will have a baby in 2 weeks, 1 will get married in 2 months and me, I'm just a newlywed still enjoying my series of honeymoons. As you can already guess, a lot of planning and a lot of shopping is going on here. And since the friend who's having a baby cannot plan the bridal shower and help with the wedding plan, and neither the one who's getting married have enough time to plan the baby shower, I'm the one planning and helping and shopping in between my travel schedules.
Thankfully I discovered this site called Lovingly Signed that is a one stop solution for all baby gift needs. They bring together the most beautiful baby products from across the world, personalises them with your chosen name, lovingly gift wraps them in their signature gift boxes and delivers them directly to your door, from Singapore with Love. Lovingly Signed was born out of a desire to revolutionize the gifting market in Asia. Realising that it was virtually impossible to get Beautiful Personalised Baby Gifts in Singapore, they decided to shake things up a bit.  Whether it is to celebrate a baby shower, baby announcement, new arrival or the baby's first birthday or Christmas, they have the widest range of luxury personalised gifts just for them.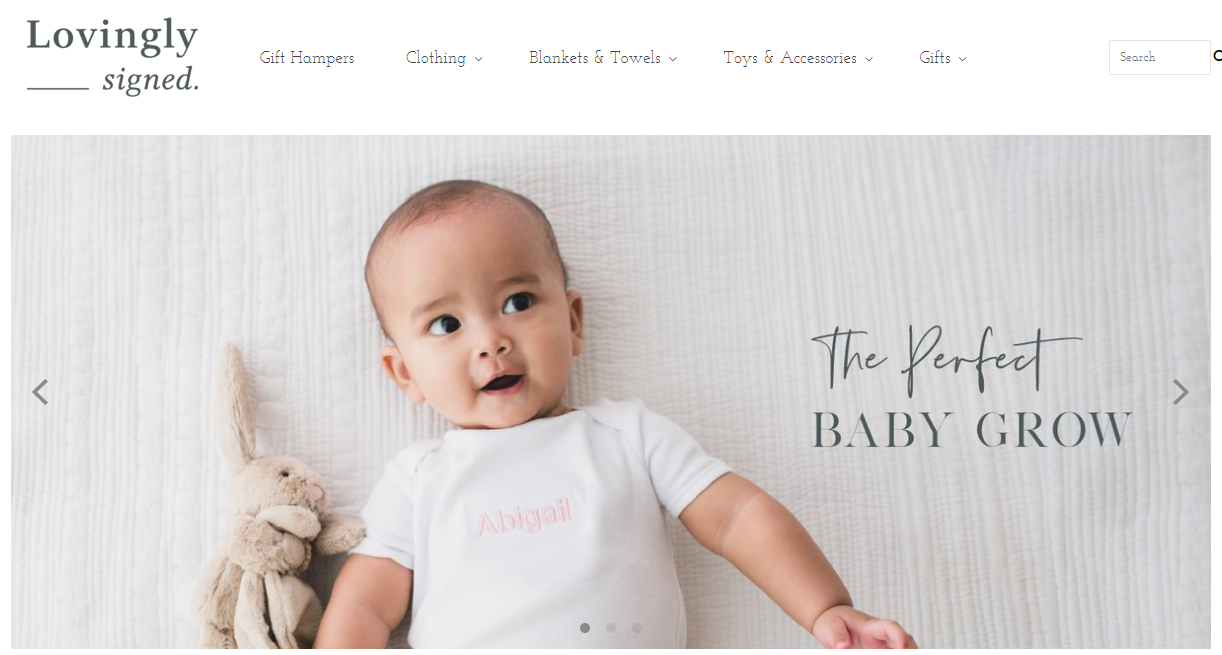 From baby shower gift sets to baby clothes, towels and toys & accessories, you can get it all, personalized for the special person coming to your life. My personal favourite from their site is the cute bunny baby robe which you can get for babies aged until 3yrs. Just scrolling through the site makes me wish my nieces were still toddlers.
If you are unsure what to gift to your friend or family who's having a baby, simply scrolling through the site is going to give you a lot of ideas, and if you are still unsure, their blog section is filled with some amazing and impressive articles related to baby gifting ideas. There's literally a lot I'm dying to purchase from the site, but I have to wait it out until the baby arrives because gender reveal in India happens only after the baby is born, so unless I'm purchasing unisex gifts, I have to wait 10 more days. They ship free throughout Singapore and (4 to 5 days) and provide Free International delivery for all orders over SGD $250 (within 4 – 8 days), so I don't even have to wait very long to receive the ordered products. How cool is that!
So next time you need to purchase some awesome baby gifts, you know where to look.:) And for now, you can check out their collection on social media:
Facebook: https://www.facebook.com/lovinglysigned
Instagram: https://www.instagram.com/lovinglysigned/
Pinterest: https://www.pinterest.com/lovinglysigned/