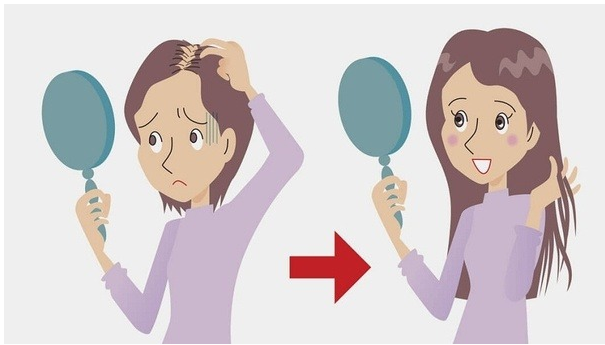 Hair loss can be upsetting in many ways, and can make people less confident about themselves and even cause low self-esteem. But when hair loss becomes increasingly common and no natural remedies work, then alternate solutions become a necessity. In the past few years, many methods have been developed to deal with hair loss, with hair transplant and hair restoration being the most prevalent. When it comes to picking out the best from these two treatments, many factors are taken into account like cost, convenience, and longevity. There are a number of clinics offering the services of hair restoration and hair transplant in Mumbai, so here's a look at both kinds of hair restoration methods:
Hair Transplant:
Hair transplant is a surgical procedure that involves harvesting hair follicles from the part of the scalp that is abundant in hair (donor region), and then implanting those hair follicles into the regions of the scalp that is experiencing hair loss (recipient region). They provide a long-term solution to hair fall by making surgical incisions in the scalp. Usually carried under a local anaesthesia, the hair transplant procedures are particularly divided into the following types:
Follicular Unit Transplant (FUT):
This is a traditional form of hair transplant method that involves extraction of a linear strip of skin bearing hair from the back and sides of the head. The strip is then dissected into individual grafts containing four to five hair follicles each. These hair grafts are then transplanted into balding areas by making tiny incisions in the scalp.  The results of the FUT transplant method are natural as the hair follicles are transplanted in a pattern that resembles the angle and growth of natural hair. While they leave a linear scar, the FUT method is apt for people who have a large extent of balding.
Follicular Unit Extraction (FUE):
The FUE technique of hair transplant is a relatively simpler and more efficient technique as compared to FUT. The extraction is performed using a surgical punch, and each follicular unit is harvested individually. These individual hair strands are then implanted into the balding areas by using surgical devices of small dimensions. This technique does not involve the removal of a strip of tissue and thus does not cause any linear scarring. For this reason, this technique is apt for people who like to wear their hair short. However, as compared to the FUT technique, the number of hair follicles that can be transplanted in a single sitting is lesser, and therefore, it is suggested for patients who have a limited extent of hair loss.
Newer advancements in FUE:
Owing to its relatively easier technique of operation, the FUE method has been further improved, and as a result, two new technologies have emerged, namely, Robotic Hair Transplant and Aesthetic Hair Implantation. The Robotic Hair Transplant method involves the use of a robotic limb that assists the surgeon in performing the hair transplant. The robotic arm thus provides a degree of precision both in the extraction and implantation, thus optimizing the entire procedure for more effective results.
The Aesthetic Hair Implant technique is similar to the Robotic Hair Transplant Technique, and makes use of a mechanised extractor with dimensions that are much smaller than the one used in the parent FUE technique. These mechanised extractors can transplant 3,000 to 5,000 grafts of hair in a single sitting, thus rendering the entire hair transplant process quick and efficient.
Hair Replacement Systems:
Hair replacement systems have evolved a long way from the earlier old-fashioned methods of wigs that looked artificial and easy to spot. They have a variety of names; hairpiece, toupees, or wigs are some of the most common of them. The hair replacement systems of today have changed dramatically and are constructed from materials that are more sophisticated and finer, and are created using natural human hair.
A hair replacement system can be ordered either at a salon or a designated retail store. You would have to get a fitting for the system, followed by regular appointments after every three to four weeks for maintenance. The hair replacement systems are constructed using two main parts: the base and the hair. The base is the part that comes into contact with the scalp, and is mostly made from either lace or a polyurethane material. The hair that is attached to the base can be either synthetic or human, and are tied to the base material to form a complete hair system. The hair systems can either be attached to the scalp, or to existing strands of hair. However, the latter kind of attachment also depends on the rate of hair growth, and hence the system needs to be reattached periodically.
Which is better?
 Hair replacement systems and hair transplant treatment come with pros and cons of their own. The hair replacements are an excellent option to provide an instant solution to hair loss. While hair transplants cannot treat hair loss caused due to factors like medical problems, hereditary problems, chemotherapy, etc., hair replacement systems can immediately provide a fresh new look, irrespective of the cause of hair loss. However, unlike hair replacement systems, hair transplants provide individuals with a permanent solution using their own natural hair. While hair transplants are costlier than hair replacement systems, the long-term benefits of hair transplants far outweigh those of the hair replacement system.