When I first started blogging about K-Beauty they weren't available anywhere in India except for just 1 brand, that too only one physical store in Delhi. Fast forward to today K-Beauty is becoming more and more popular in India with buyers looking forward to discover more brands and sellers introducing almost every brand the buyers are interested in trying.
Recently I came across a portal that has a diverse collection of K-Beauty brands, and when I say diverse I really mean it. You see, I have been blogging about K-Beauty for over 3 years, and I haven't seen such a big collection available in India before this. If you are a long time reader of my blog you are probably aware that Charlotte Cho from Sokoglam sent me my first K-Beauty package 3 years back and that's how I got into blogging or into K-Beauty blogging to be specific. So when Charlotte created the Neogen Cleansing Stick, I had every intention to explore the whole brand but because of its unavailability on Indian sites or on Korean Sites where I order my products from, I decided to wait it out until the Neogen products were available widely. And when I first checked the StyleDotty website and saw some Neogen products sitting at the top row I knew that this was the site I had been waiting all these years.
About
STYLEDOTTY.COM is India's  and probably world's first  Cross Border E-Commerce which fulfills client orders in India though its global fulfillment centers in UK and US.
They act as a mediator between their buyers and overseas sellers to source the best pricing for products requested by clients.  Once a price is agreed their sellers they ship the product which is cleared by Styledotty's customs broker and delivered to end buyer in India. All the products listed are sold by their partners based in UK and US.
At any point of time through their network of companies are ongoing interconnecting shipments between India, US, UK , Germany, Russia, Brazil, China, Hong Kong, S . Korea , EU  and Gulf region.
As you can already guess, they not only sell Korean Beauty brands but luxury brands in general from various countries and among them are propular Japanese brands like Haba Lado and Lululun (for which I had to previously pay customs by the way).
My Experience:
I received a generous package as PR sample from StyleDotty and the products took just 4 working days to reach my doorstep-the fastest I've ever received any K-Beauty product apart from Nykaa. Among the products were some of the highly raved brands like Dr.Jart and Papa Recipe that are otherwise hardly available in India.
Here's everything that I received: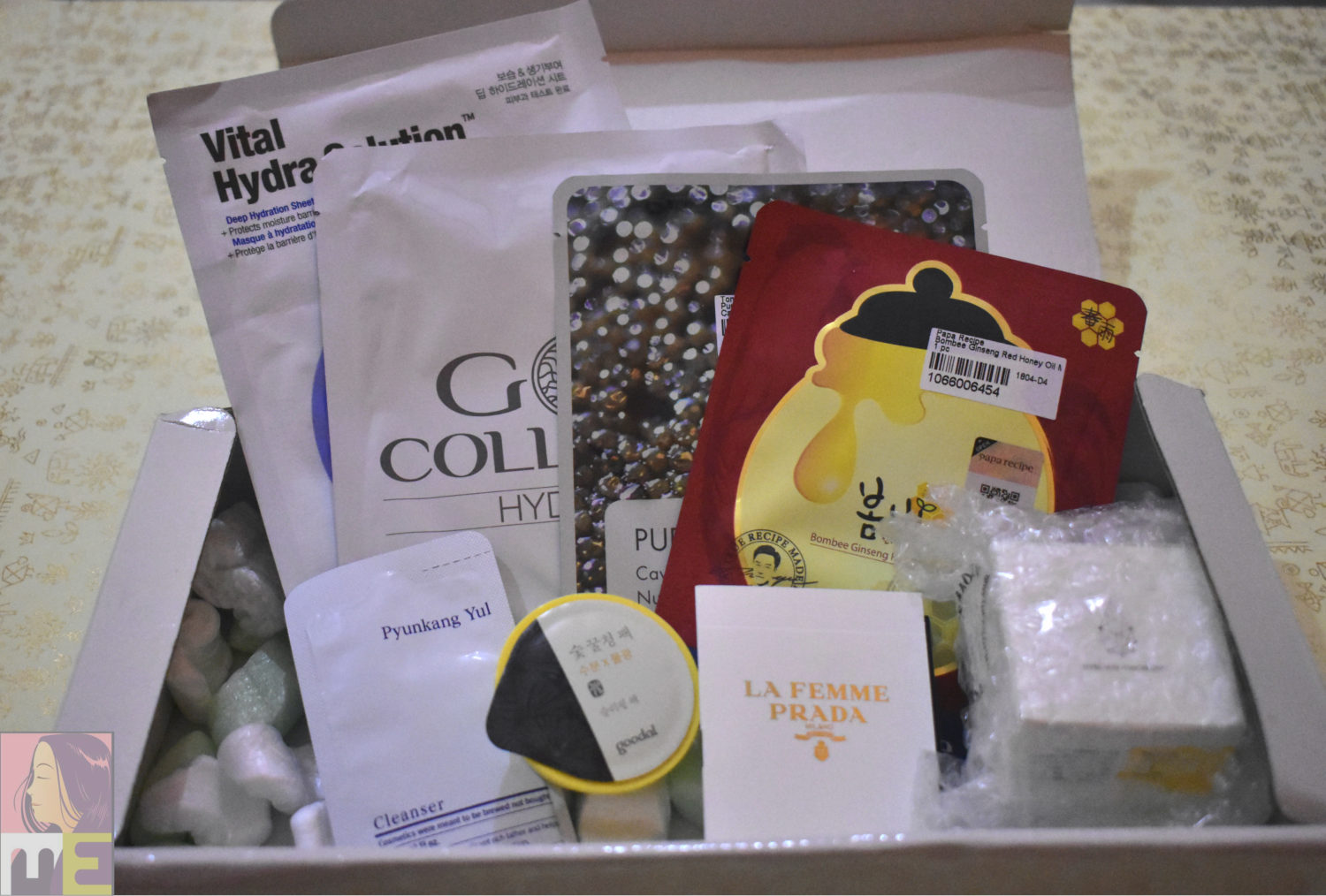 Dr.Jart Hydra Solution Sheetmask:
Surprisingly this is going to be my first Dr.Jart product. Even though I'm huge on sheetmasks and I'm always stocked up on them, I've never got around using any Dr. Jart product and I'm ecstatic about trying this one out.
Papa Recipe Ginseng Sheetmask:
Just a year (or more) ago, Papa Recipe sheetmasks were not available in India. Thanks to an Insta seller, I got to try their Honey Sheetmask and I loved it. However, the honey one was the only variant available and now I'm glad that I'll get to explore some more variants.
Minerva Gold Collagen Hydrogel Mask:
Because I'm already 28 and yet I don't have a solid anti-aging routine, I love adding collagen masks into my routine every once in a while and I'm glad that my package contained this one.
Tonymoly Pureness 100 Caviar Mask Sheet:
Tonymoly is a much explored brand by me. Even though the brand is not very popular in Korea except for the early teenage population, it's the very first K-Beauty brand that I applied to my skin and loved and thus I've tried plenty of their products over the years except for the Pureness 100 range. Chances are that I'm going to explore the whole range after trying this one.
Cosrx Honey Ceramide Eye Cream:
Due to being cursed with a hyper-sensitive skin, Cosrx and Klairs have to be my ultimate favourite K-Beauty brands. Even though my stubborn, genetic eye bags react to no product at all, I still had my eyes on this eye cream for some time now.
Goodal Charcoal Honey Pack:
Another well explored brand by me, but to be honest, I've no idea what to expect from this packs but at the same time I'm so excited to find out.
And lastly, Pyunkang Yul Cleanser and La Femme Prada Perfume samples that I'm packing for my next trip.
These are all the products that I received from Styledotty and another good news is that I'm finally over my skin infection and back to my product experimenting game. So you guys can expect detailed reviews of all the above mentioned products in a short while.
Till then,
Bye
XOXO