Oshea Herbals has really up their game by ditching paraben, preservatives, silicon and mineral oil for their new launches. I got introduced to the brand some years ago through a PR and I have been loving most of their products with the added paraben as the only con I could ever point out. First forward to now they've launched these amazing paraben free products, and these new products are way better than the original ranges.
Among some of the other products from the new launches, my current obsession is surprisingly a hair care product, and if you aren't already aware, I'm really low-key when it comes to hair care and it takes a lot for a hair care product to really impress me.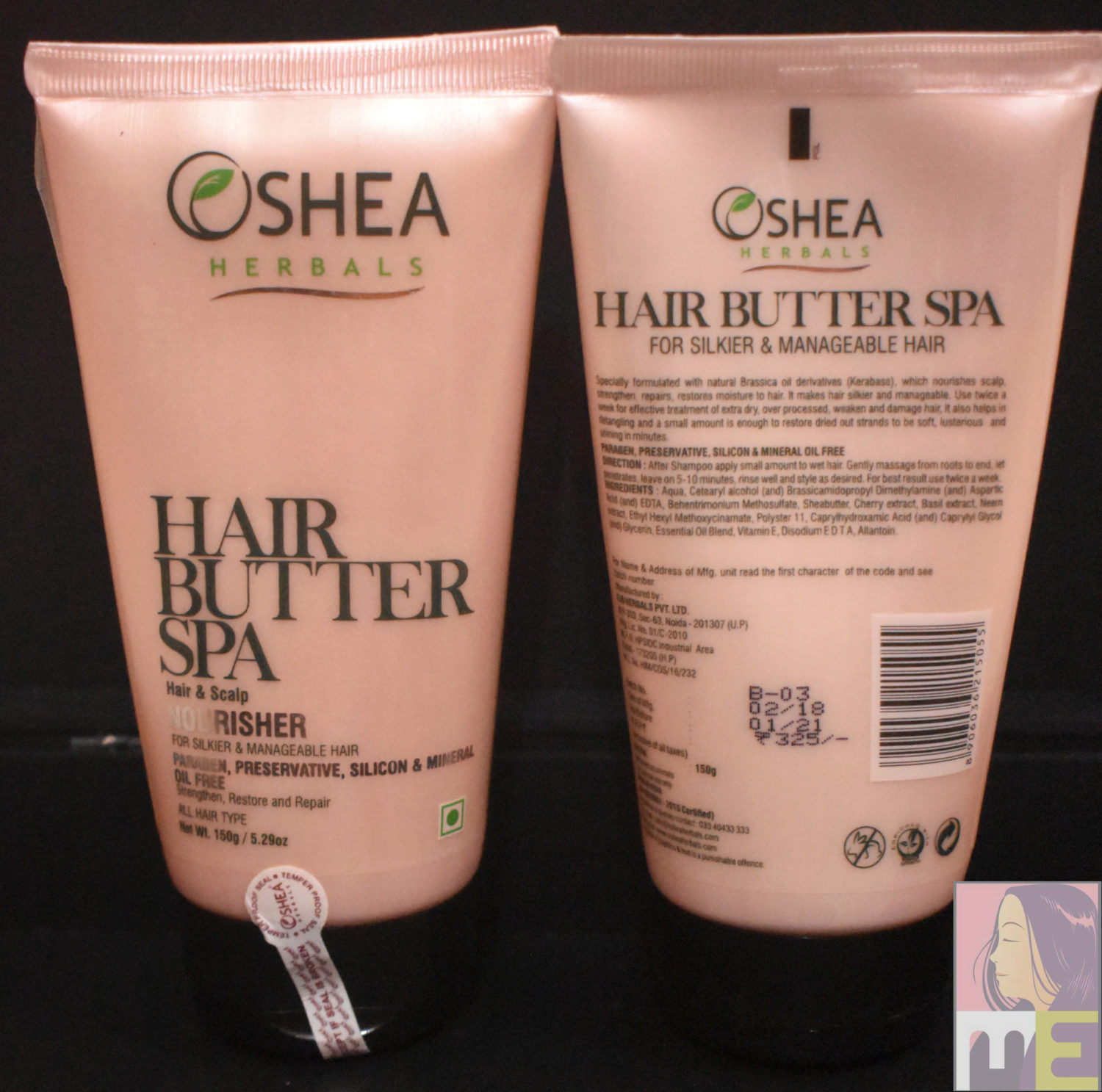 Description:
Specially Formulated with natural Brassica oil, which nourishes scalp, strengthens, repairs, restores moisture to hair. It helps in detangling and a small amount is enough to restore dried out strands to be soft and lustrous. An Ultra-Pure Butter Spa with Parabean, Preservative, Silicon and Mineral Oil free. It is specially formulated with natural Brassica Oil derivates which nourishes the scalp and strengthens the roots while it restores the moisture content in the hair. Use twice a week for effective treatment of extra dry, over processed, weaken and damaged  hair.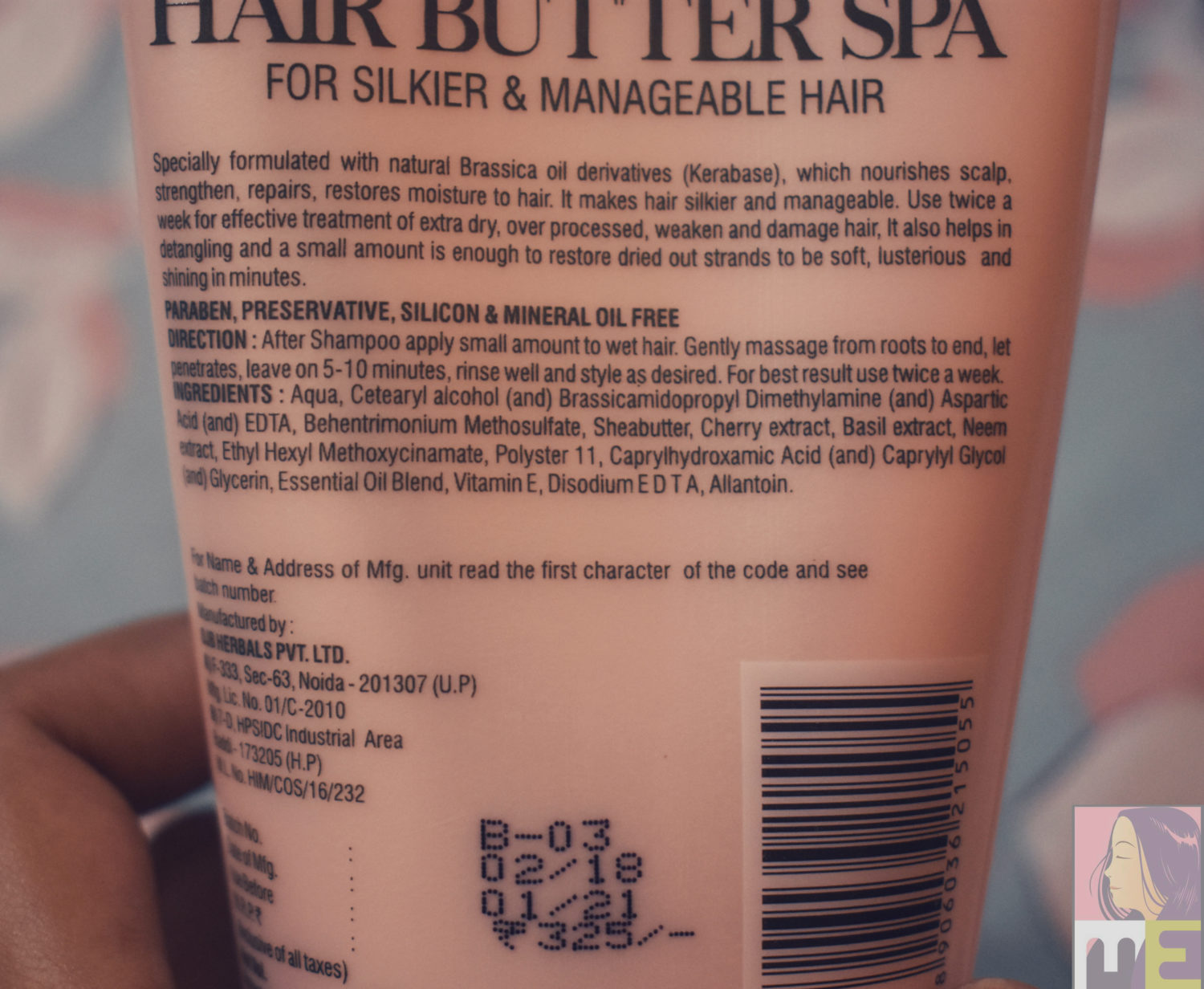 My Experience:
Being blessed with a fine flat hair that never got tangled (*touchwood) I've had the luxury to be low-key when it comes to my hair all my life. I've never got a hair spa done, I rarely ever oil my hair, I skip the conditioner if my shampoo is moisturizing enough and I don't even use any hair masks or serums or anything on my hair apart from my shampoo and conditioner. So far it's been going great apart from a massive hair fall phase that I suffered back on 2016 and one that I'm suffering right now. I'm not just low-key when it comes to hair care but also when it comes to hair styles, and I ALWAYS have messy hair. It has very recently started to bug me that I always have messy hair in all my pictures and it may look cute or real sometimes, but it started getting boring and I was looking for a change.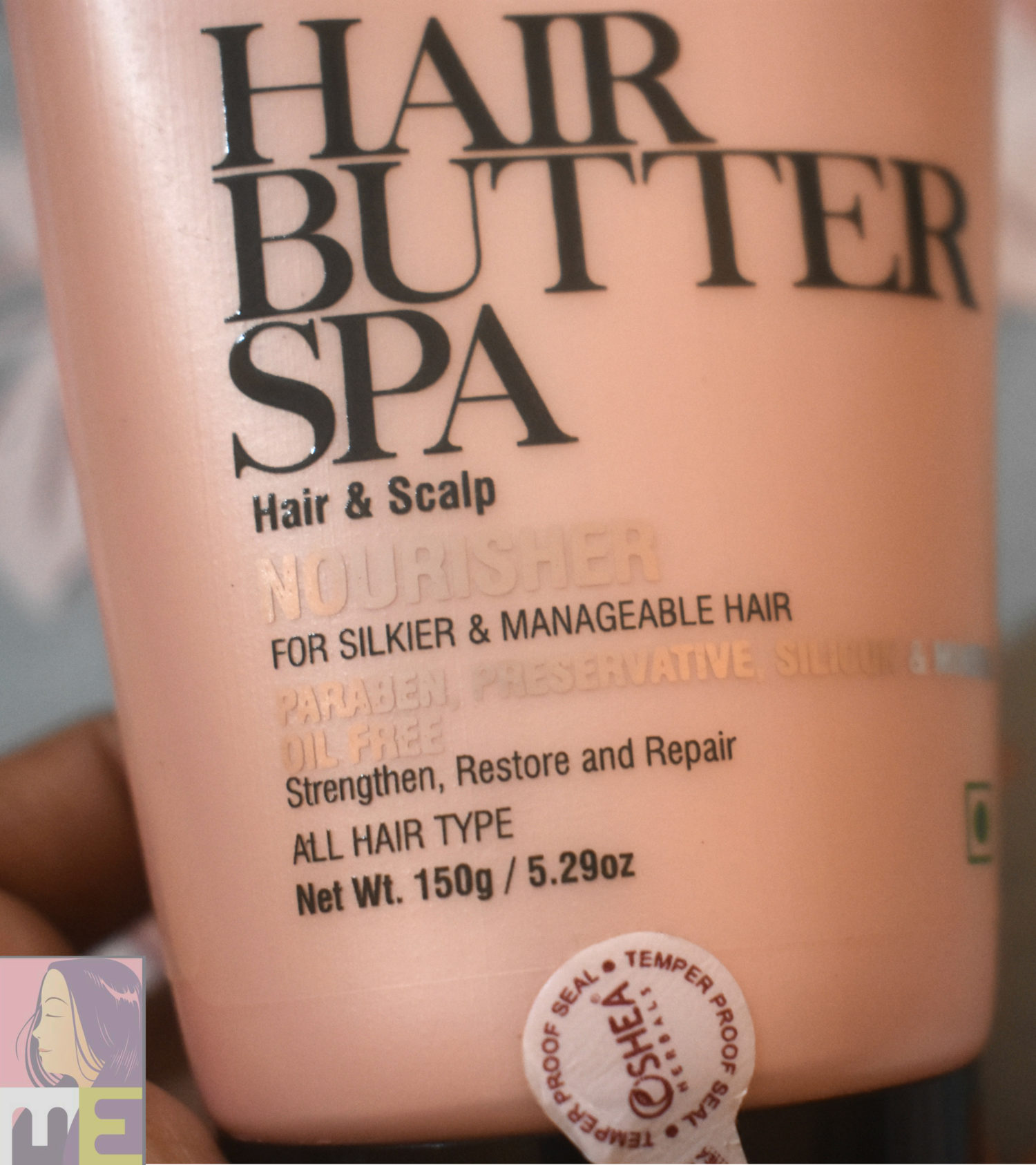 Getting a hair spa done was the first thing that came to my mind and very conveniently I received the Oshea Hair Butter Spa in my PA box and to be very honest, I expected it to be just another hair conditioner. I was proven wrong the moment I read the description. While all hair conditioners I've ever used is supposed to be applied throughout the hair length, for the first time I found a post shower product that's also supposed to be used at the scalp and the roots. I had my hopes high right then, and within an hour after I hopped out of the shower, I was impressed even beyond my hopes. The hair butter spa is a rich, thick, luxurious product that has almost the texture of pure shea butter and a little goes a long way. I kept it on for 5-7 minutes before washing it off and let my hair air dry. As my hair started drying up I noticed that my hair is as silky and smooth as it has never been. The product claims to treat dry, over processed, weak and damaged hair and to repair the hair follicle. My hair is neither dry, nor chemically treated but has been denied any care throughout these years and I don't know what a salon spa-ed hair feels like but I do know that my hair hasn't felt this gorgeous ever since I was born. Yes, I just complimented my own hair and it's true. I may have fine, flat and naturally silky hair but being denied of any care for so long that they are always messy and are impossible to style or even braid; they just never stays in place. And worst of all, since the last 5 years my hair gets immensely greasy the second day after washing my hair. While I used to have a 9-6 job I used to wash my hair after coming from work. My hair used to stay okay the next day, but the day next to that my hair and scalp would be greasy and I would suffer from hair fall until I would wash my hair again. I have left work 3 years ago and even now I have to wash my hair every other day to avoid greasy hair and hair fall. I'm very much aware that it's not healthy for the hair but that used to my only option unless I want to lose massive hair.
But that was until I discovered the Oshea Hair Butter Spa. It not only moisturized my messy fine, flat hair but it also gave them a noticeable volume and allows me to wash my hair every third day. A week after I started using the Hair Butter Spa I met my guest author Anwesha, and she was surprised to see my hair staying in place just the way I brushed them and the noticeable volume and asked me what I did with my hair. Mind you that was the morning of the 3rd day after washing my hair. As if it wasn't enough to impress me already, I even started to notice magnificent improvement when it comes to my hair loss problem. I've never been more impressed with any other hair care product ever. It does literally everything that I expect from a hair product: give my hair a healthy volume, fights hair loss, moisturize my messy hair stopping from baby hairs sticking out and most importantly fight greasiness. I think my search for a good hair care product ends here but I also hope to someday find a shampoo just as good as this Hair Butter. I just can't thank Oshea Herbals enough for launching these new products and I hope they launch more.
Pros:
Makes hair smooth and silky
Fights greasiness
Paraben, preservatives, silicon and mineral oil free
Little goes a long way
Hygienic tube
Cheap
Fights hair fall.
Cons:
NOTHING
Will I purchase it?
YES. I've already got one for my sister
Will I recommend it?
YES. You guys really need to try this one out.
Where to buy?
Price:
Rs.300
Rating:
5/5
NOTE: Press Sample but every word written is my own, honest opinion.