Long before Nykaa introduced It's Skin, they were already available at the 'NewU' stores and I got myself a couple of their sheetmasks over a year back from the City Centre 1 NewU. But it wasn't until my pre-wedding sheetmask marathon that I got around using them.
Now there are sheetmasks that I LOVE (and review them ASAP) and then there are sheetmasks I'm disappointed with, and in most cases, sheetmasks that disappoint me end up getting a rather short review, and this is one of those reviews.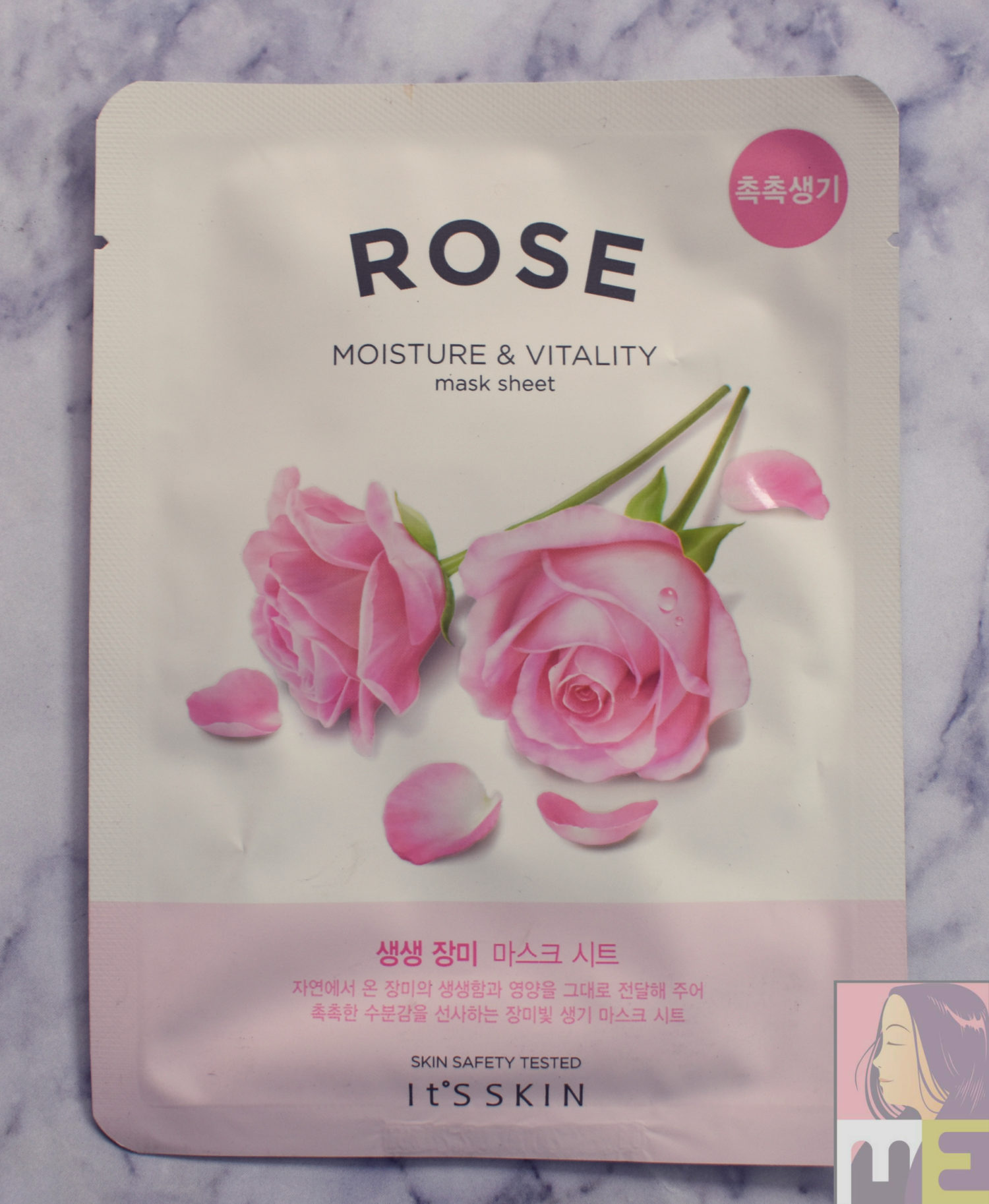 Description:
A cushion pulp sheet masks contains rose extract, delivering vitality and moisture to your skin. Vitamin C and Vitamin A provides a glowing rosy complexion to dry skin.
[Rose Extract]
Rose fetals with vitamin C and vitamin A strengthens your skin barrier and gives rosy radiance to your skin.
[Cushion Pulp Sheet]
Multipore air layer in the sheet masks provides soft texture and excellent skin affinity. Cushion pulp sheet holds serum much better than flat type sheet, it delivers ingredients to your skin more effectively.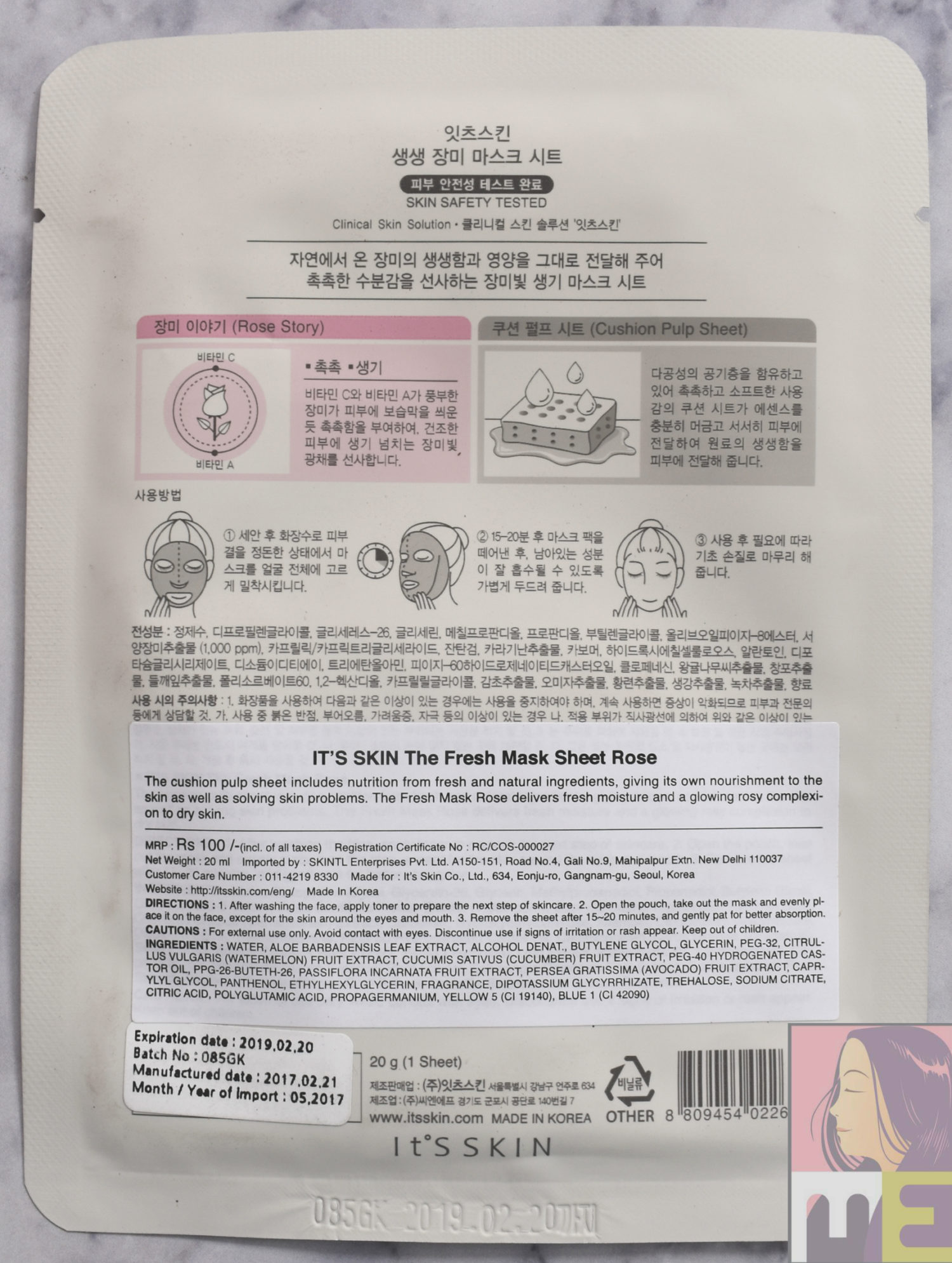 Claims:
Brightening and Hydration.
My Experience:
I've always been sceptical about sheetmasks with a thick sheet, I feel like my skin doesn't get to absorb the most of the goodness from a thick sheet. Out of all the thick sheetmasks I've used, I've like none. So when I first took the mask out of the pouch, I knew that these two sheetmasks are my last sheetmasks from 'It's Skin'. Personally I hate cold and wet things and thus I'm a huge fan of sheetmasks with the 'second skin' feeling, but the thicker the mask, the messier it feels to me. And then mind you, I was using it during the month of January. The fitting wasn't great, but thankfully after a lot of fixing it wasn't touching my hairline which I hate especially if the sheet is thick and the serum is milky. The sheet created too much wrinkles and bubble holes due to not fitting on my face and due to its thickness, the lower part kept falling off my chin.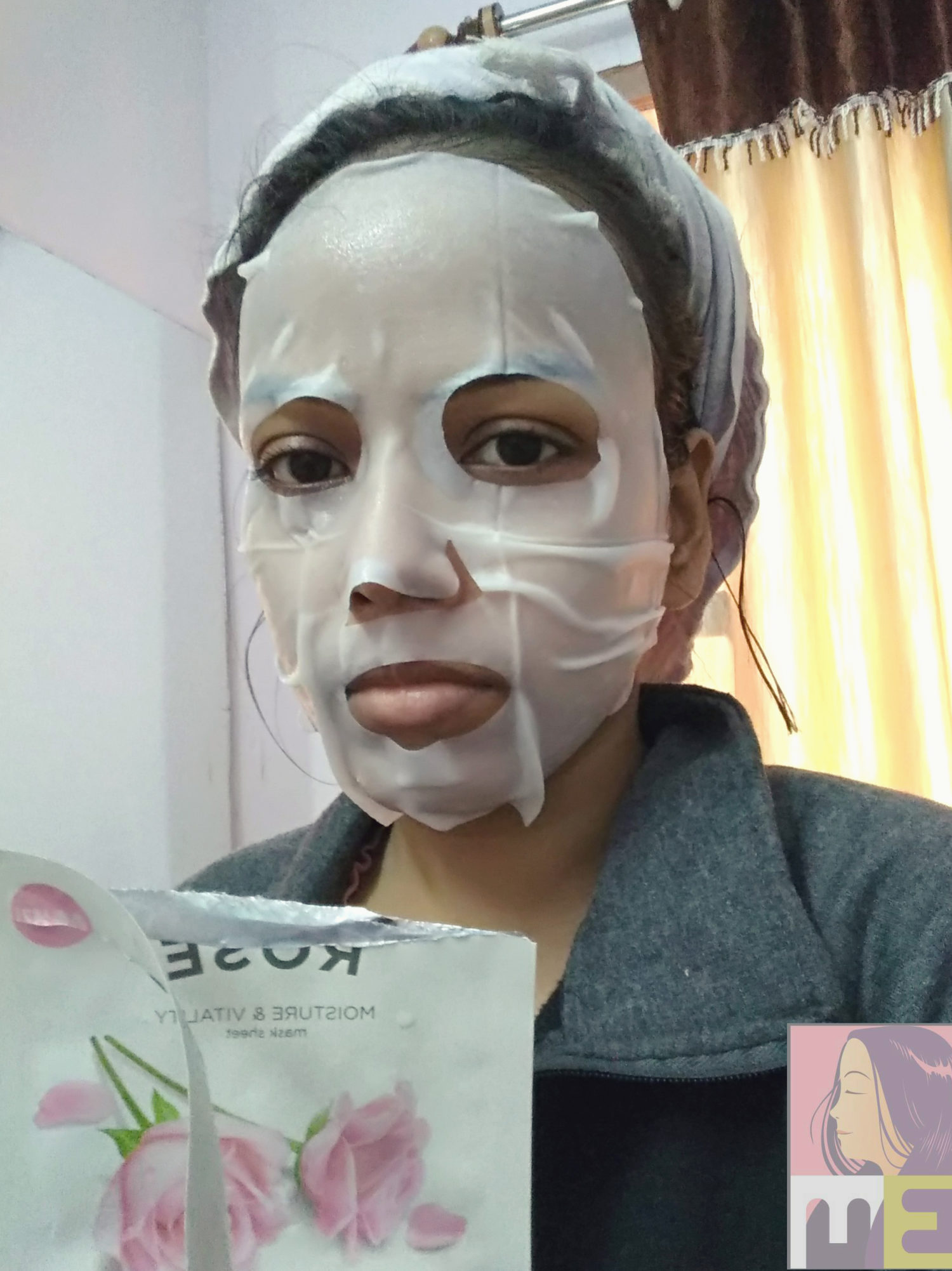 It was still damp when I removed it 35 minutes later (like any other thick sheetmasks) and after all I've been through the last 35 minutes, I didn't notice any improvement. Okay, I already had a great skin when I used it, I was already flaunting my 'glass skin' but I could tell if any sheetmask enhanced the effect and this was not one of them. Maybe it will work on dry, dehydrated skin, but on my skin it literally did nothing.
Will I buy it again?
NO
Will I suggest it?
Well, maybe! I mean I hate thick sheets, but that's completely my problem. If anyone loves thick sheetmasks since they stay damp longer, they can go ahead and try it.
Price:
Rs 100
Where to Buy:
NewU, Nykaa
Rating:
3.5/5