I've been craving to try the Hello Skin Jumiso Sheetmasks ever since I learnt that the cute doggo on their logo (packaging actually) is inspired by an actual doggo adopted by their office, whose pictures they often post on their Instagram account. So when Daisy Skin Fix curated it I knew this is my chance to try it out hassle-free. But before I could order it, she was kind enough to send me the sheetmask along with some other products right before my wedding. The timing couldn't be more perfect right? Especially since I had been I sheetmasking everyday, and I saved it for the big day. I don't exactly remember, but I guess I used it after my Christian Wedding and before my Hindu wedding, and I was quite satisfied with the result.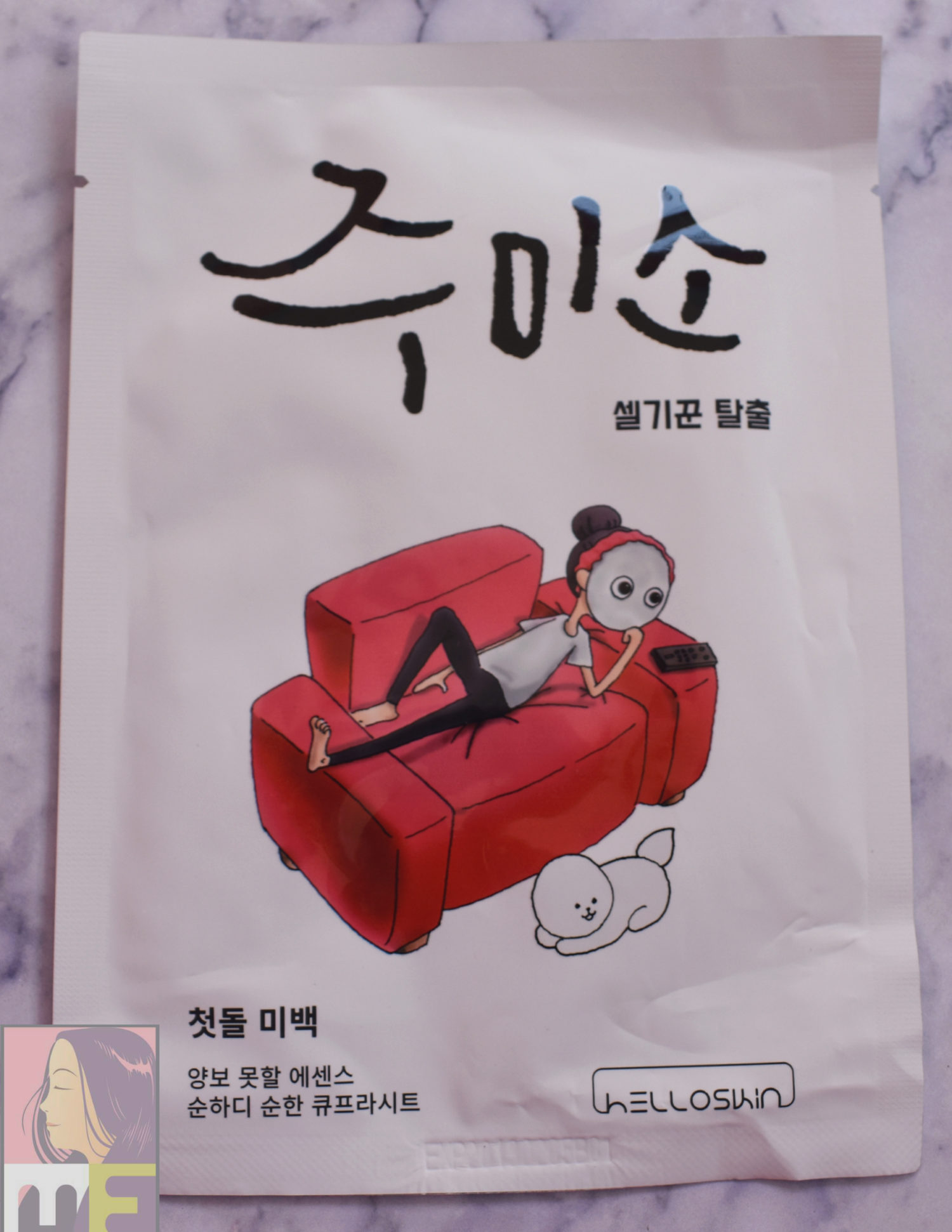 Claims & ingredients: To correct skin tone and replenish. Formulated with salmon roe essence, it helps improve dull, tired skin while rich Vitamin A & E let skin become radiant. Niacinamide and Gigawhite infused brighten skin while rejuvenating skin texture, revealing its true beauty.
My experience: The sheet is made of pure cotton and was sheer, thin and came with a mesh liner. It had a great adherence and gave me a second skin feeling which I prefer very much. The sheet was drenched in enough essence with leftover in the packet and had a great fitting. I did not get to click a sheetmask selfie since as soon as I put it on, someone visited with an early gift and it was already awkward enough that I met them with a sheet mask on my face, let alone clicking a selfie in front of them.
When I removed it after 30 minutes, the sheet was still damp and my face was dewy and brightened. I patted the extra essence with my finger tip and finished it off with a moisturizer to lock in any stickiness and all the goodness that my skin received from the mask. The mask did the one thing that it claimed, gave me an immense brightening effect. Like you all probably know, I achieved the 'glass skin' right before my wedding so I can't really tell how it will work on dull or irritated skin since I was having my best skin days when I used it but all I can say is that this sheetmask certainly enhanced the 'glass skin effect' effect. The brightness lingered until the next day.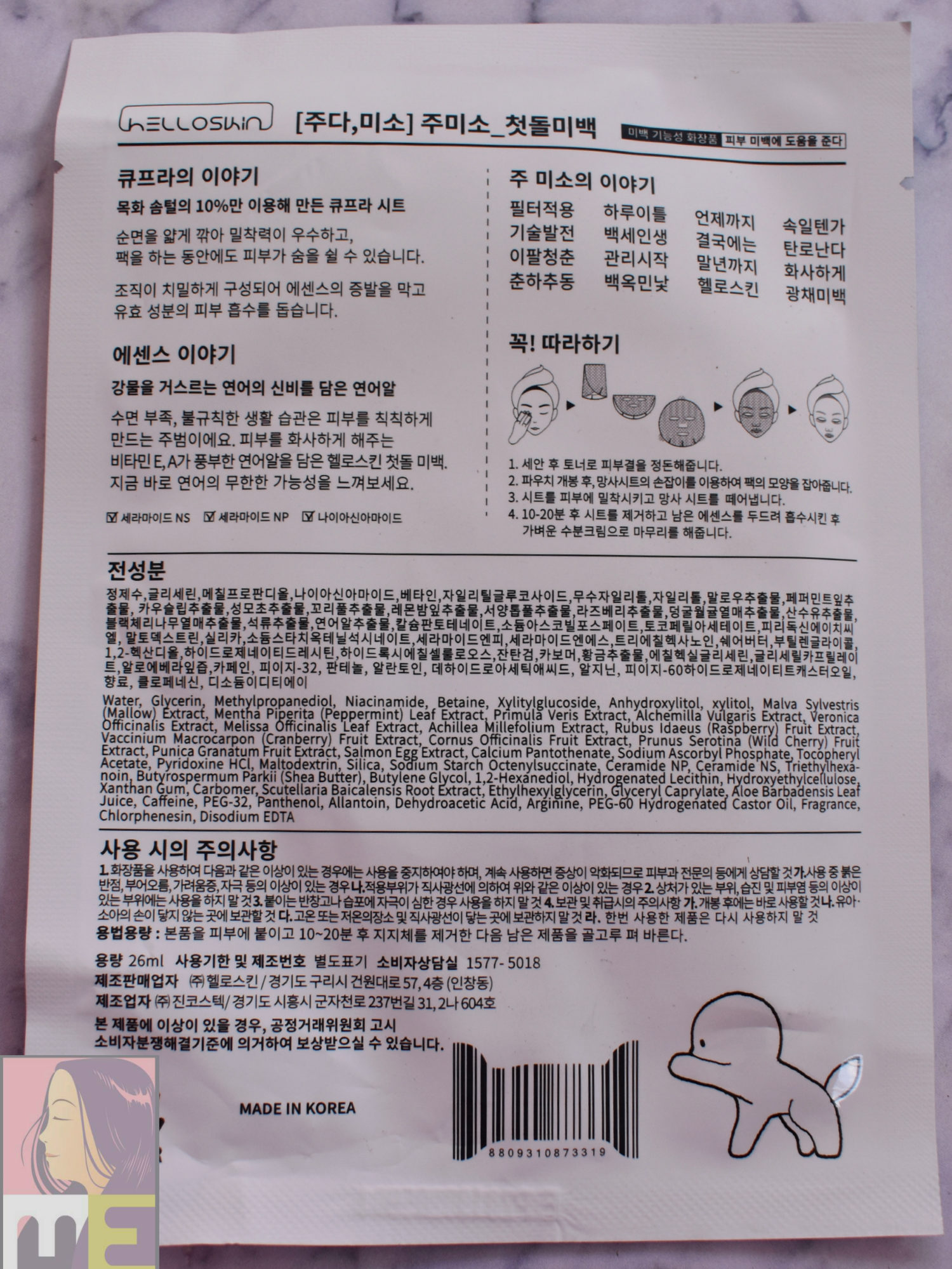 Will I use it again?
Yes, I applied it when I already had a flawless skin and I would like to see how it works on an average skin day.
Will I recommend it?
Yes
Where to buy?
I got mine from Daisy Skin Fix but it's currently OOS there.
Price:
$2.50
Rating:
4.8/5