The first time I tried K-beauty products was when I received a box of goodies from Sokoglam.com that contained Goodal Phytowash, Skinfood Green Tea Bubble Face Wash, Tonymoly Floria Brightening Cleansing Oil and a sample sized Missha First Treatment Essence. I would be lying if I say that I wasn't awestruck with the brightening effect that I received from the Missha FTE. However, because of the unavailability, custom charges and the overall cost, I haven't been able to order the full-sized product all these years.
First forward to a few months back, my sister whom I recently converted into a Kbeauty addict asked for an essence suggestion. I did a little research and found out that the star ingredient of both the Missha FTE and Cosrx Galactomyces 95 Whitening Power Essence is the same- galactomyces ferment filtrate. I took no time to suggest her the product and she LOVED it. Just a few days later, I started chatting with the owner of Beautybarn.in and got to know that they were about to launch their official website and they wanted to send me samples for the announcement. Within a week I received a lovely package and among other products, there were 3 samples of the Cosrx Galactomyces 95 Whitening Power Essence. I was ecstatic to receive the particular samples and took them with me to a short trip that week. When I first used the samples, my skin wasn't at its best, especially due to the travelling. The night after I first used the essence, my skin was bright, glowing and even. I couldn't be any happier. I just found the cheaper alternative to the Missha FTE and it was like hitting the jackpot.
A month later, I received the full-sized product from beautybarn.in around the time when my pre-wedding skincare regimen was on point and I had been flaunting my glass skin. This time my skin was already glowing to notice any difference this essence made. However, I continued using it.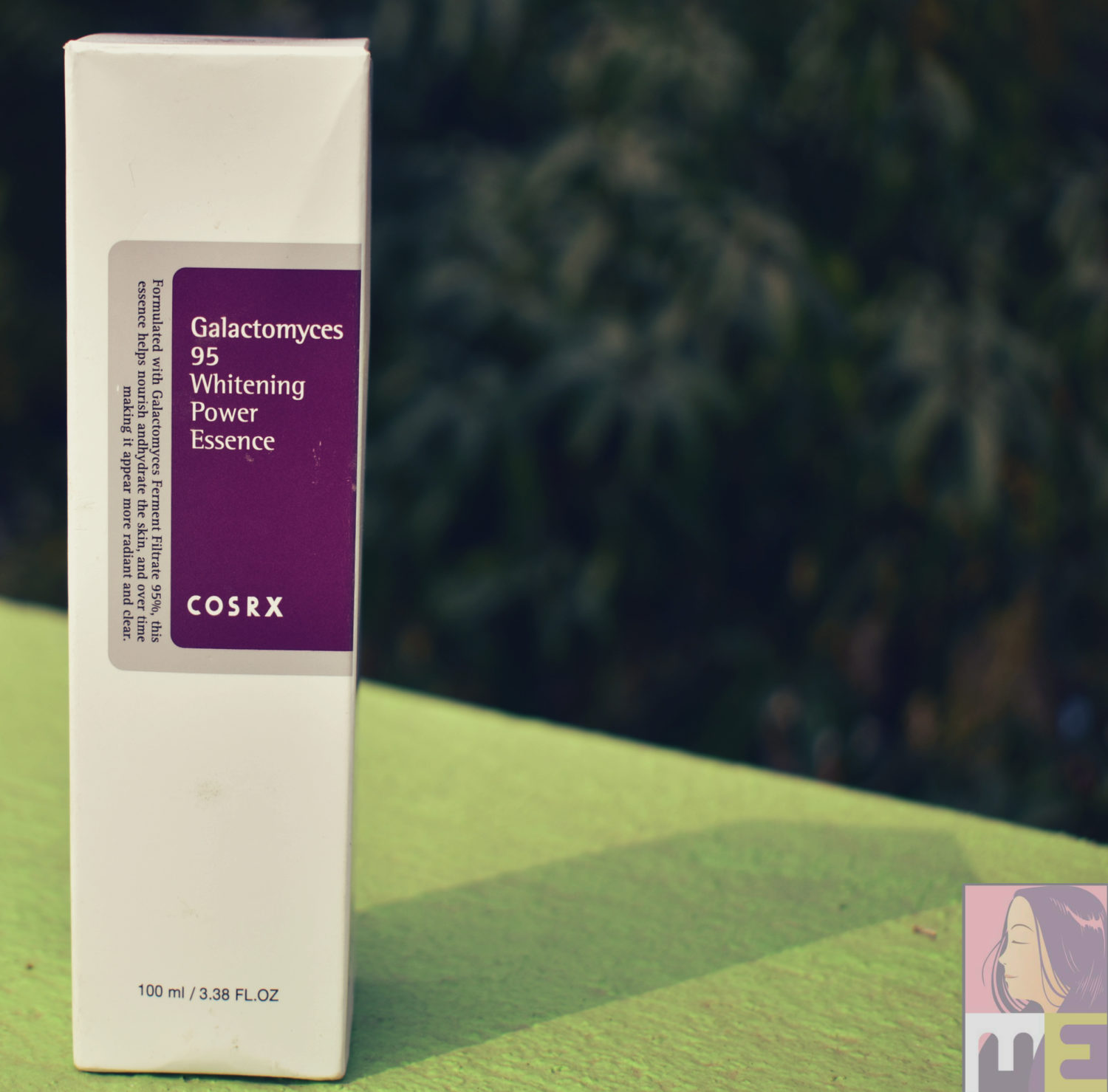 My skin was at its best until my Christian wedding, but then the celebration and the feast continued and the night before my Hindu wedding, my skin broke out and I had two large acnes and a dull, uneven skin. My extensive routine did not make any difference since the route of the problem was internal. There was a 3 day gap between the two weddings and the continued feast was the culprit (I believe). Things got worse after the Hindu wedding. The makeup, the stress and the rituals that forced me not wash my hair and forehead for a week took a toll on my skin and after everything, I left my home without my stash during bidai. Once at my in-laws I had to rely on the groom's side of trousseau and then another layer of heavy makeup on the reception night and I thought my skin will never be recovered. Once the reception was over I moved in to my apartment and now I had access to both sides of the trousseau. But the naive me chose products for my trousseaus that weren't previously used by me, because you know… review. The following week I had been sick as a dog and I can't say that I'm feeling any better now, and all of it had been reflecting on my skin. My skin has never been this bad, like never, if I don't count the infection phase.  According to the ritual, we were supposed to go to my parents place for a day (2 and a half if you count the days we travelled to and fro) and the first thing I reached out to once home was the Galactomyces essence. It's also the only K-beauty product that I brought back with me to my apartment since I felt really bad to empty my stash back at home. I'm so connected with my K-beauty products that leaving my products back at home was my way to establish the fact that I'm still my parent's girl and it's still my home and I'll go back whenever I want. Taking more than one product from my stash would have broken my heart so I just took the galactomyces essence and ordered a couple of other products at my new address that I needed.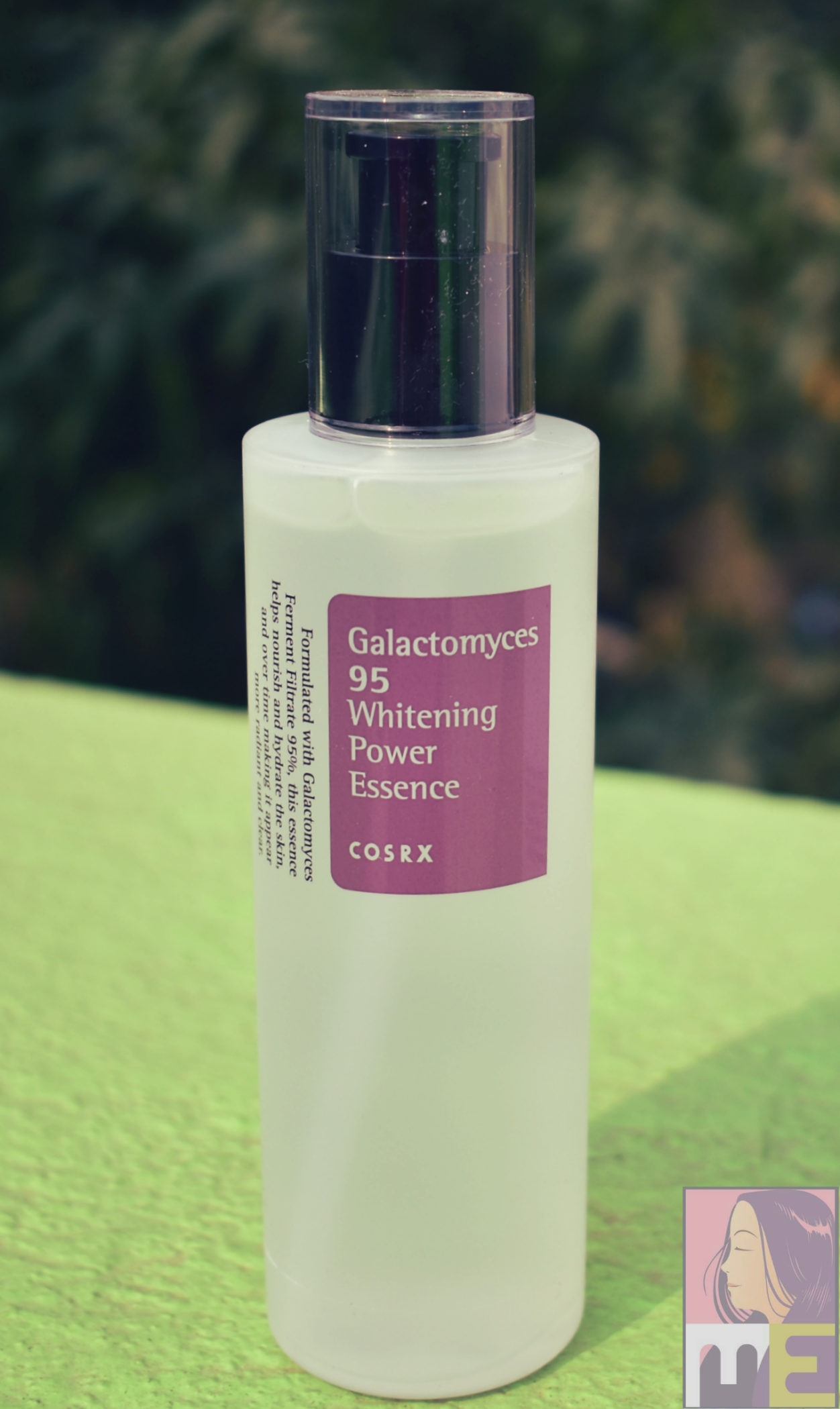 Like I already said, the problem was internal, my skin was reflecting the stress and the eating disorder, but with skincare products, I could reverse the damage caused by makeup. Because my skin was already damaged, I couldn't figure out if my new products were suiting my skin or not so I started following the simple 3 step- Facewash-Galactomyces Essence-Moisturizer routine, having followed the 10 step routine once when home. After a week of adding the essence to my skin, I can feel that my skin has started being even. It's not back at where it was 3 weeks ago, but I can feel that it's improving. There are 3 stubborn acnes on my face currently and they seem to be shrinking. I don't know how long it will take for my skin to completely heal, but all I know is that I regret filling my trousseau with complete new products (don't ever do that).
Like always, I'll document my journey back to glass skin and keep updating on any improvement, till then a little raving…

Pros:
Contains 95% galactomyces ferment filtrate which delivers antioxidants effectively to skin and protects the skin from environmental and UV damage
Contains niancinamide and adenosine which contributes to skin brightening and anti aging effect
Works well on my sister's oily, acne prone skin as well as my sensitive skin
Does what it claims
Has a clean ingredient list
Cons:
Nothing
Where to buy:
Price:
 Rs 1,350
Rating:
4.9/5