If you are following my blog for some time, you'll know that I've been living on Zenith Nutrition supplements for some time and have been loving them. I have received miraculous benefits from them including treating skin infections, genetic eye bags and getting a radiant skin. Today I'll be reviewing the last product that I received as PR from Zenith Nutrition, that I have had my friend test it for me.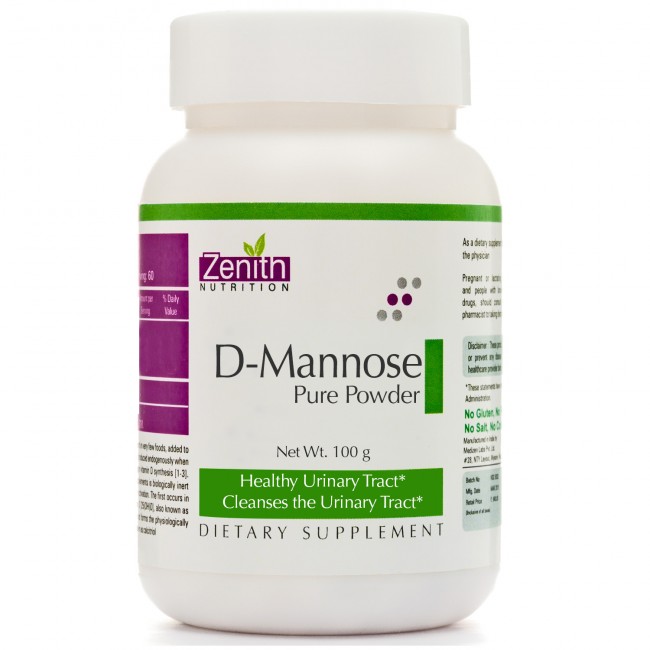 Image Source: Zenith
D-Mannose is a monosaccharide hexose sugar, naturally found in some trees, berries and fruits, such as cranberry. It complements the body's natural cleaning process. D-Mannose is metabolized only in small amounts by the body, with the remainder being rapidly excreted with the urine. In the urinary tract, D-Mannose interferes with particle attachment and allows everything to be flushed out in the urine stream. Clinical studies have demonstrated that when taken regularly, D-Mannose can help to maintain a healthy urinary tract. Because insubstantial amounts of D-Mannose are used by the body, it does not interfere with healthy blood sugar regulation.
Healthy Urinary Tract
• Cleanses the Urinary Tract
• A Dietary Supplement
• Vegetarian/Vegan
• General Health
• GMP Quality Assured
Contains no sugar, salt, yeast, wheat, gluten, corn, soy, dairy products, artificial coloring, artificial flavoring or preservatives
Directions: As a dietary supplement, take 1/2 tea spoon (2g) daily or as directed by a physician.
I have a childhood friend that suffered from a terrible UTI (Urinary Tract Infection) a few months back after using public toilet. She started treating it so late that her condition got too severe and she had to take anti-biotic injections. It took her a long time to recover but I guess infections like this leave their traces because it wasn't long after she got UTI once again. So when I received this as a PR I gave it to her to test it both because she needed it more than I did and also because I was already taking too many other supplements.
With health supplements, it's hard to notice immediate results but my friend had been taking half tea spoon of the D-mannose powder and so far she hasn't contacted the infection since she started taking it. She's really happy with the results and have not noticed any side effects from this supplement.
I would recommend this supplement to anybody who suffers from a disturbed urinary tract, of course after talking to their physicians.
Where to buy:
Price:
Rs1,138
Warnings: Pregnant or lactating women, diabetics, hypoglycemics, and people with known medical conditions and/or taking drugs should consult with a licensed physician and/or pharmacist prior to taking dietary supplements. Store in a cool, dry place.
*These statements have not been evaluated by the Food and Drug Administration. This product is not intended to diagnose, treat, cure or prevent any disease.