It's no secret that Korean skincare techniques are a lot different from the rest of the world, and one of those differences is the way of exfoliation. I've often talked about the goodness of chemical exfoliators in my blog and have previously reviewed an exfoliator that works both as a chemical and physical exfoliator. Today I'll be reviewing my first chemical exfoliator that's highly raved from other K-Beauty bloggers.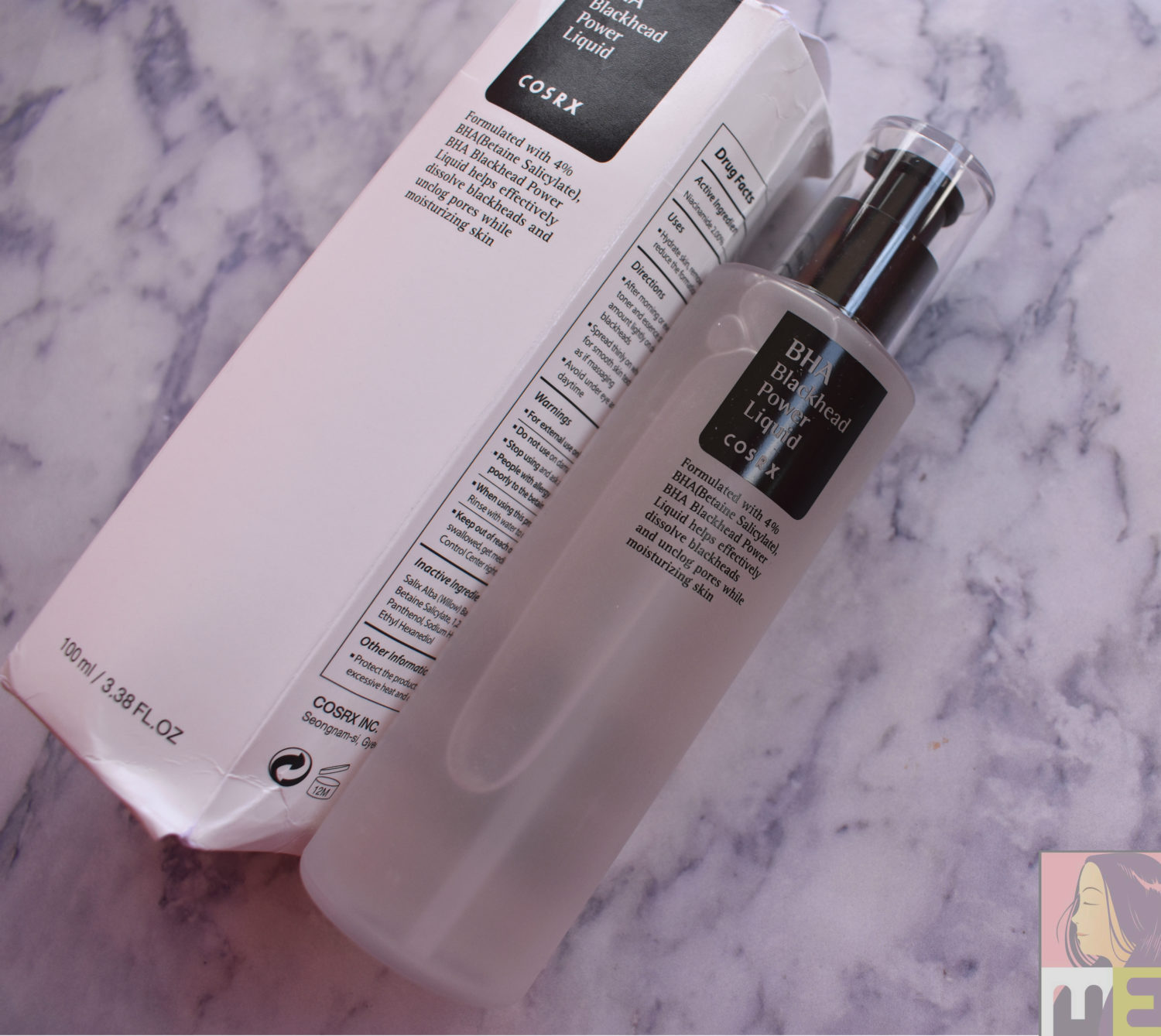 But first, I'll like to explain the differences between chemical exfoliators and the physical ones.
Physical exfoliators, AKA scrubs are widely used throughout the world but I personally feel they can be harsh, even the ones that contain the tiniest micro beads. And the worst thing you can put on your face is walnut scrubs, using walnut scrubs on your face is like treating your skin as a dirty frying pan. And then, they don't even properly do the one job they are meant to do, exfoliate. Physical exfoliators only remove the dead skin that's on the surface, while chemical exfoliators go deep within the pores and are oil-soluble, so they dissolve any oil that's clogging your pores and they also contains anti-bacterial agent. They are like the holy grail for acne prone and sensitive skin (since they are mild).
COSRX BHA Blackhead Power Liquid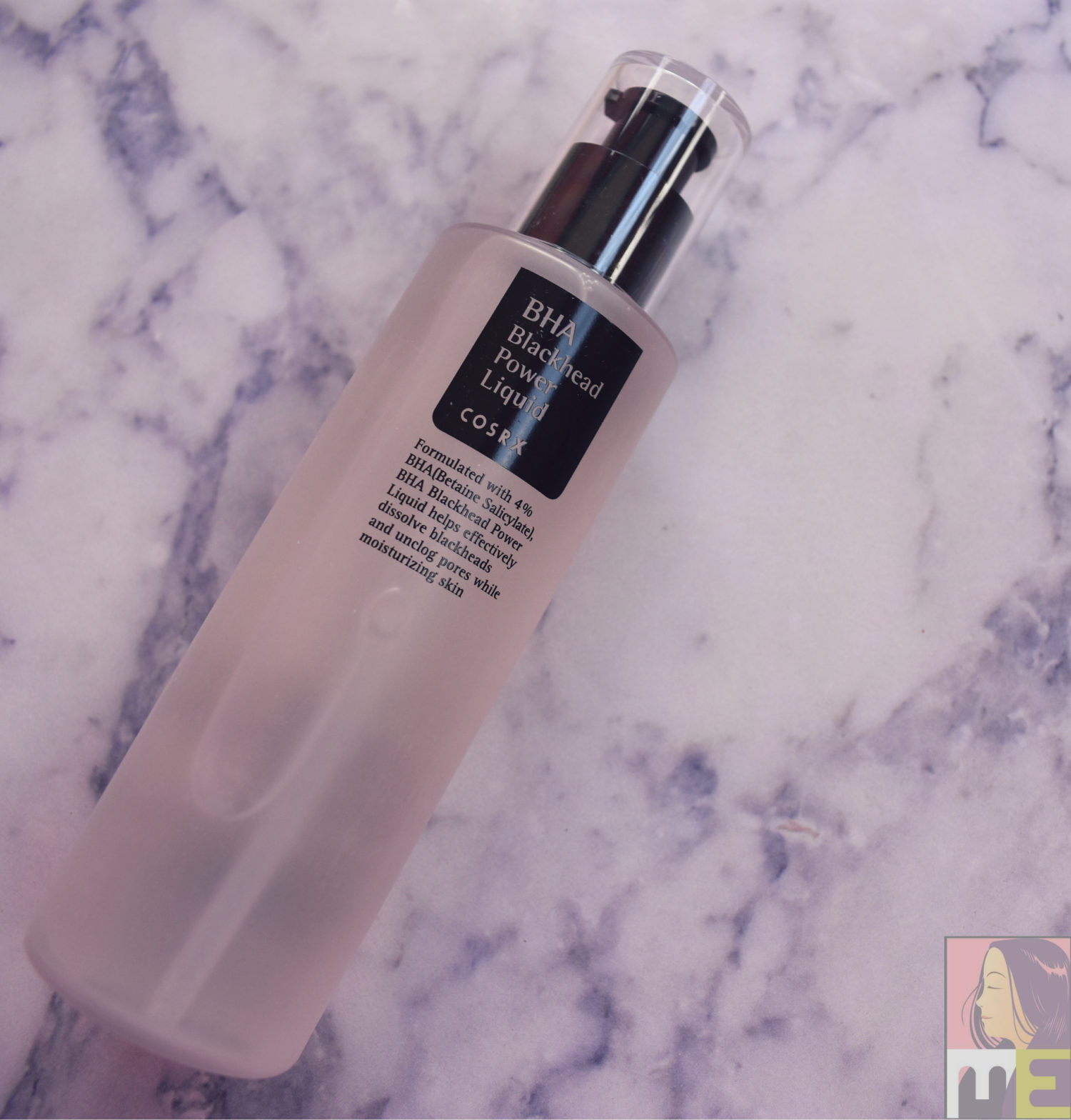 Like I said, I've previously mentioned I've used an exfoliator that works both as a physical exfoliator and a chemical exfoliator but the CORSX BHA Blackhead Power Liquid is the first chemical exfoliator I've ever tried (well I tried chemical exfoliating pads from the same brand) so I cannot preach much, but I'll simply share my experience.
Cosrx BHA Blackhead Power Liquid reduces blackheads and excess sebum while hydrating skin. Formulated with betaine salicylate to fight acne-causing bacteria, this lightweight anti-acne serum eliminates and prevents stubborn pore blockages. Made with a base of white willow bark water, this highly effective treatment leaves skin clear, bright, and blackhead-free.
HOW TO USE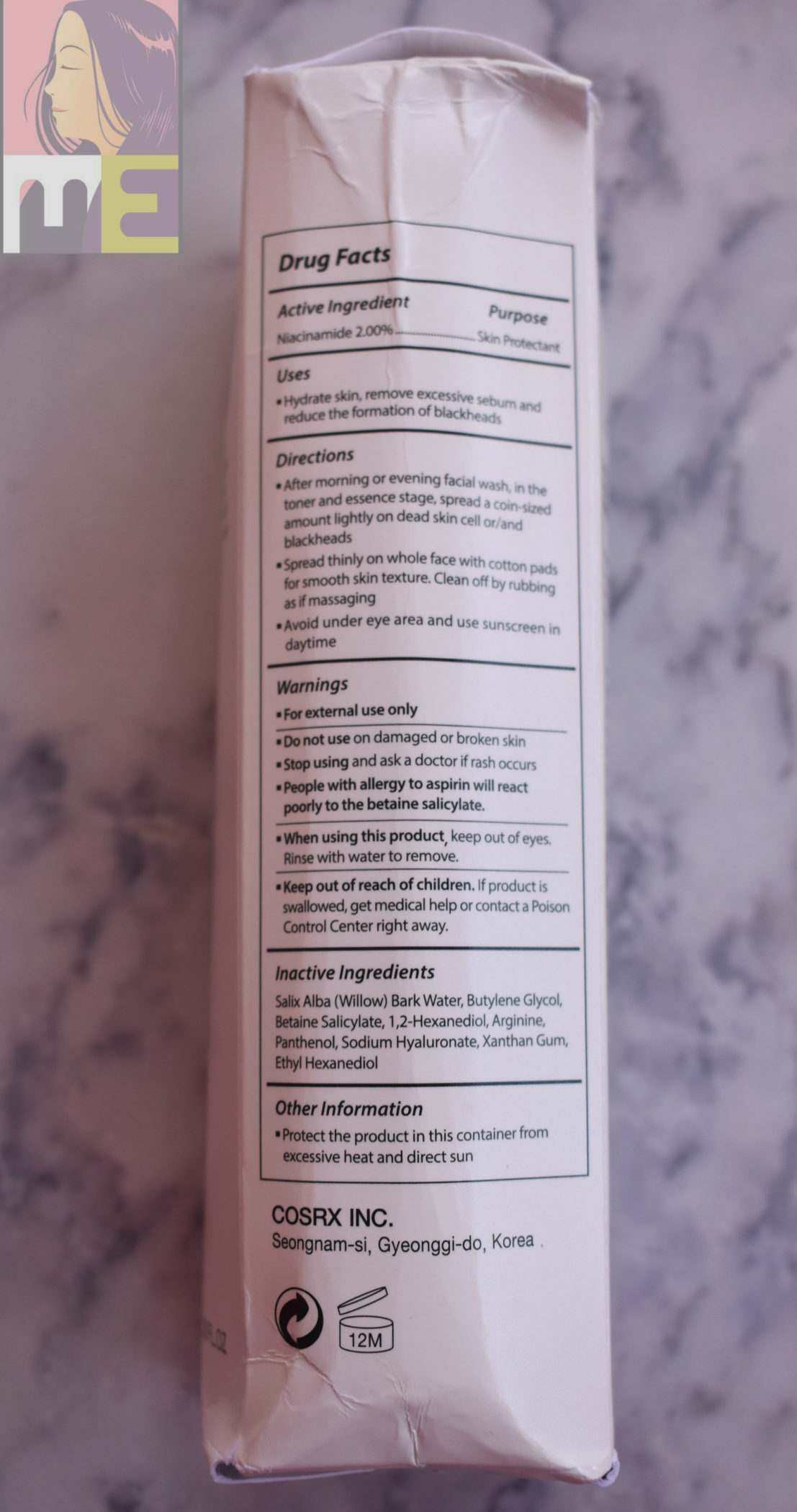 After cleansing and toning, dispense 1 to 2 pumps onto fingertips and apply it to the areas of the face where blackheads occur. Wait atleast 20-30 minutes before applying your next skincare item
INGREDIENTS
Salix Alba (Willow) Bark Water, Butylene Glycol, Betaine Salicylate, Niacinamide, 1,2-Hexanediol, Arginine, Panthenol, Sodium Hyaluronate, Xanthan Gum, Ethyl Hexanediol.
My CosDNA analysis came out pretty clear with only Butylene Glycol raising one flag which is present in almost all beauty products anyway.
My experience:
The bottle says that you can use it almost every day but if you are using it for the first time, start with once a week application and let your skin accommodate with it first. So I never had much blackheads and pore issues but in the last couple of years I used some pore strips that stretched out my pores resulting in a more blackheads near my nose area. On the other hand I got a few open pores after suffering from the skin infection this year. So I currently have minor blackheads issue and a minor pore issue, also I'm not suffering from any breakout in recent days (touchwood), which is why I haven't frequented my usage over thrice a week yet, in fact I'm limiting my usage to twice a week and I'm quite satisfied.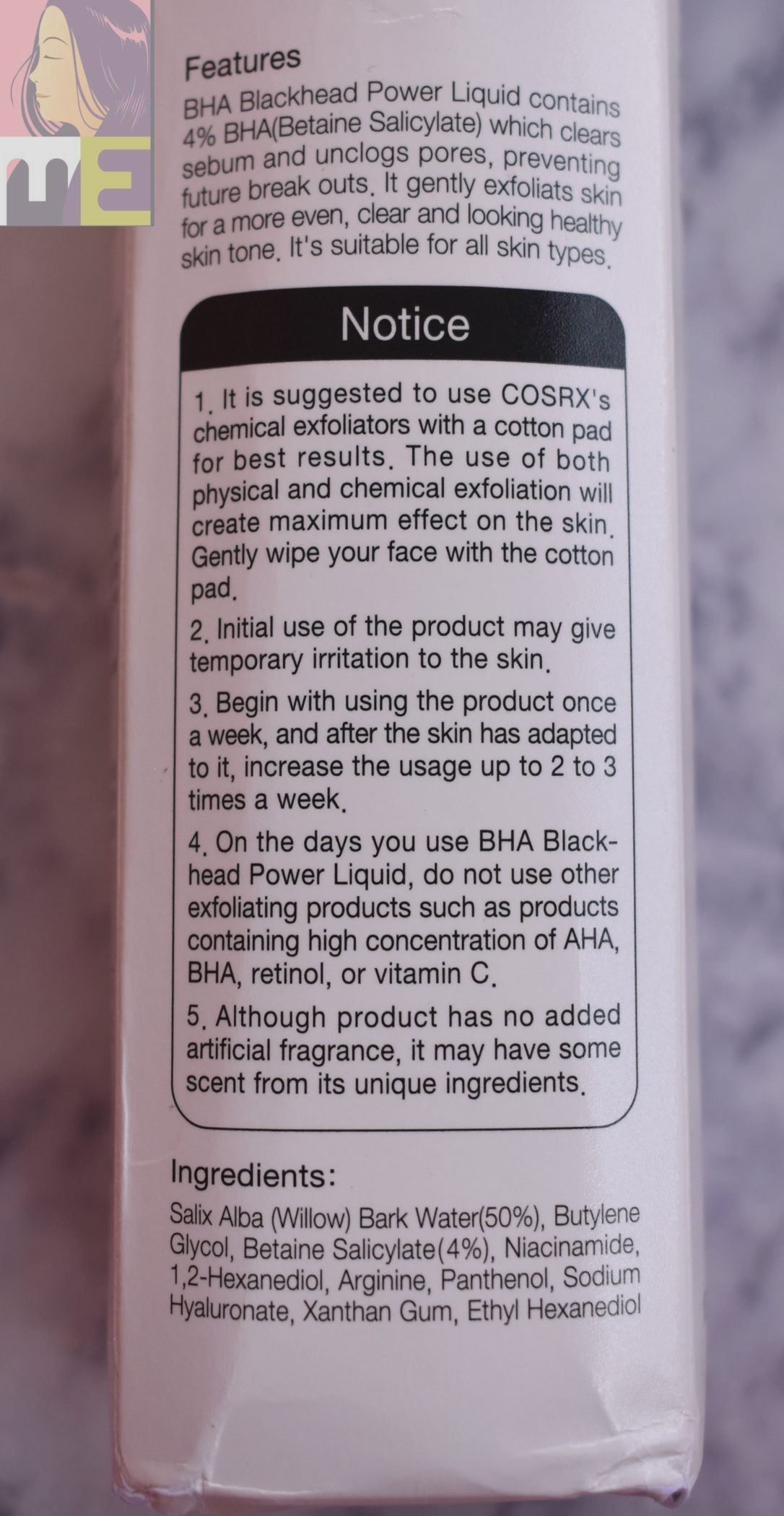 The first time I applied this BHA power liquid was while following a pore shrinking method that I shared in my blog few days back. The BHA is the first step in that routine and you are supposed to keep it on for 20 minutes and then layer it with a clay mask. The next day my hyper sensitive skin, especially the area above my lip got swelled up a little and I realized that I used more than 2 pumps. But my skin did feel squeaky clean.
A week later, I came back to this bottle and followed the pore shrinking method once again, this time without any hint of irritation. My skin had indeed accommodated with it. I followed the method one more time a week later and then frequented to twice a week. My blackheads have visibly reduced and the acne marks that my skin infection left behind, completely disappeared. Since I use it only twice a week, I only apply it while following the pore shrinking method but I did try out the usual way once: double cleansing-BHA(20 minutes wait)-toning-essence-sheet mask-night cream-eye cream and it worked out pretty well.
I'm immensely satisfied with the results and I don't think I'm going back to manual exfoliation anytime soon. I'm comfortable with twice a week usage as I'm not facing any skin issues right now (touchwood) but for people who are suffering from acne, clogged pores and blackheads, you may use it as frequently as every day. I'll suggest following the pore shrinking method once a week, and apply it the usual way the rest of the week. And for normal skin beauties, you can use it 2-3 times a week.
Will I purchase it?
Yes
Will I recommend it?
Yes
Pros:
Clean ingredient list (something the brand is notable for)
Reduces blackheads
Fights break out
Reduces acne marks
Doesn't have a strong smell (has a faint chemical smell which goes away in a few minutes)
Doesn't dry out skin
Cons:
Nothing
Where to Buy:
Price:
Rs1360 for 100ml
Rating:
5/5
NOTE: Press sample, but the opinion is completely honest.