Hey guys, today I'll be reviewing one of the cult-favourite Korean Beauty products created by two makeup masters from Korea-Son & Park Beauty Water.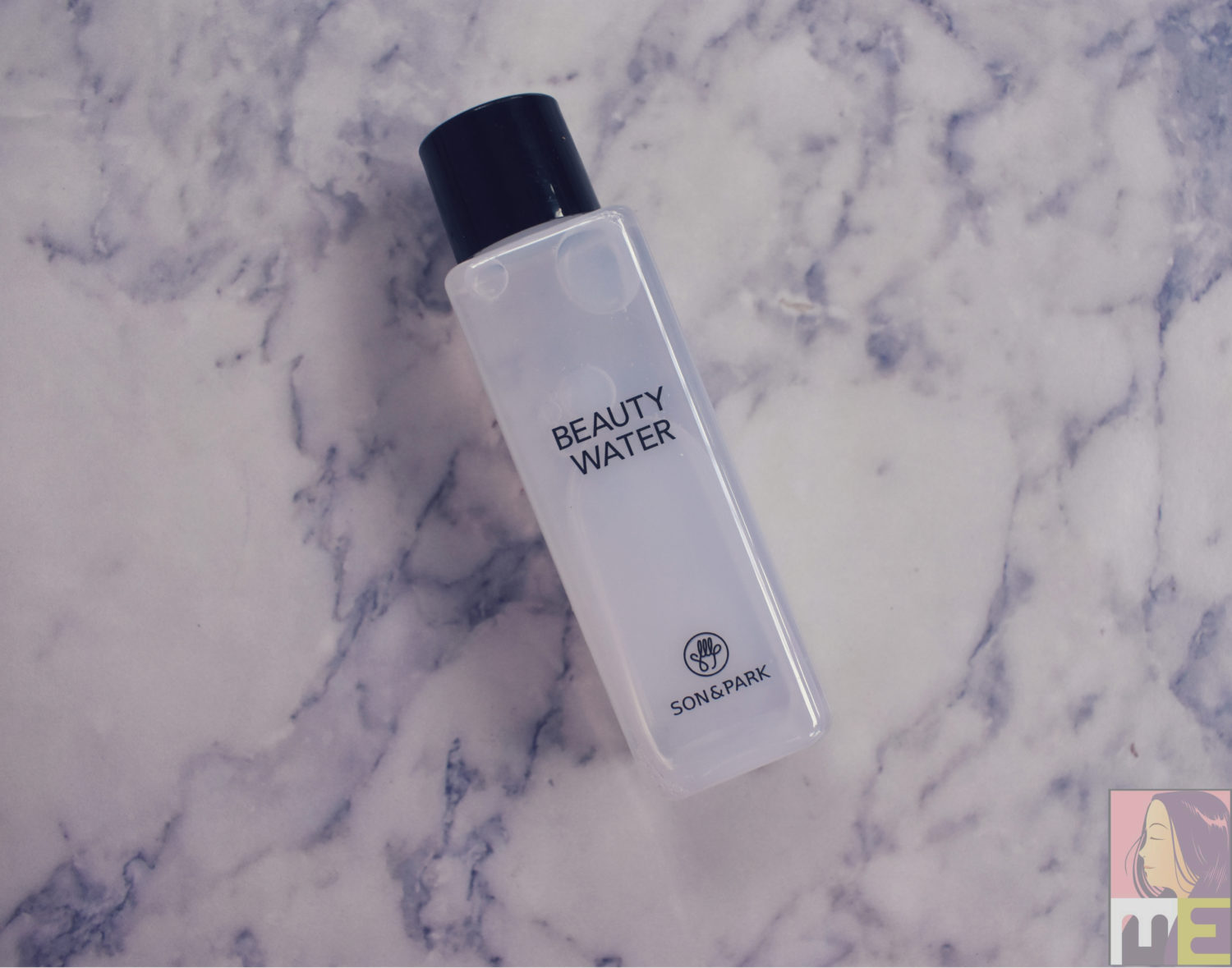 What is a beauty water?
Any water based liquid skincare product can be called a beauty water.
Son & Park Beauty Water:
This multi-tasking toner and cleansing water has quickly become a cult favorite, as well as a 2015 Soko Glam Beauty Award Winner! It creates a clean base for the next steps in your skincare and makeup routine. Originally created by master artists, Son & Park, Beauty Water lives up to its name.
The Beauty Water is not just a cleanser but it mildly exfoliates with willow bark and papaya extract to help sweep away dead skin cells, revealing brighter skin tone and smoother texture. Lavender water, rose water, and orange fruit extract impart a subtle hydration so your skin can be prepped to absorb the next skin care steps, while adding in a bit of moisture.
Beauty Water can be used in the morning to create the perfect canvas for makeup application, midday as a refresher, and night after cleansing to whisk away remaining impurities. For normal, oily, dry, and combination skin types. Beauty Water has a pH of 4.5, effectively resetting the skin's natural pH after cleansing.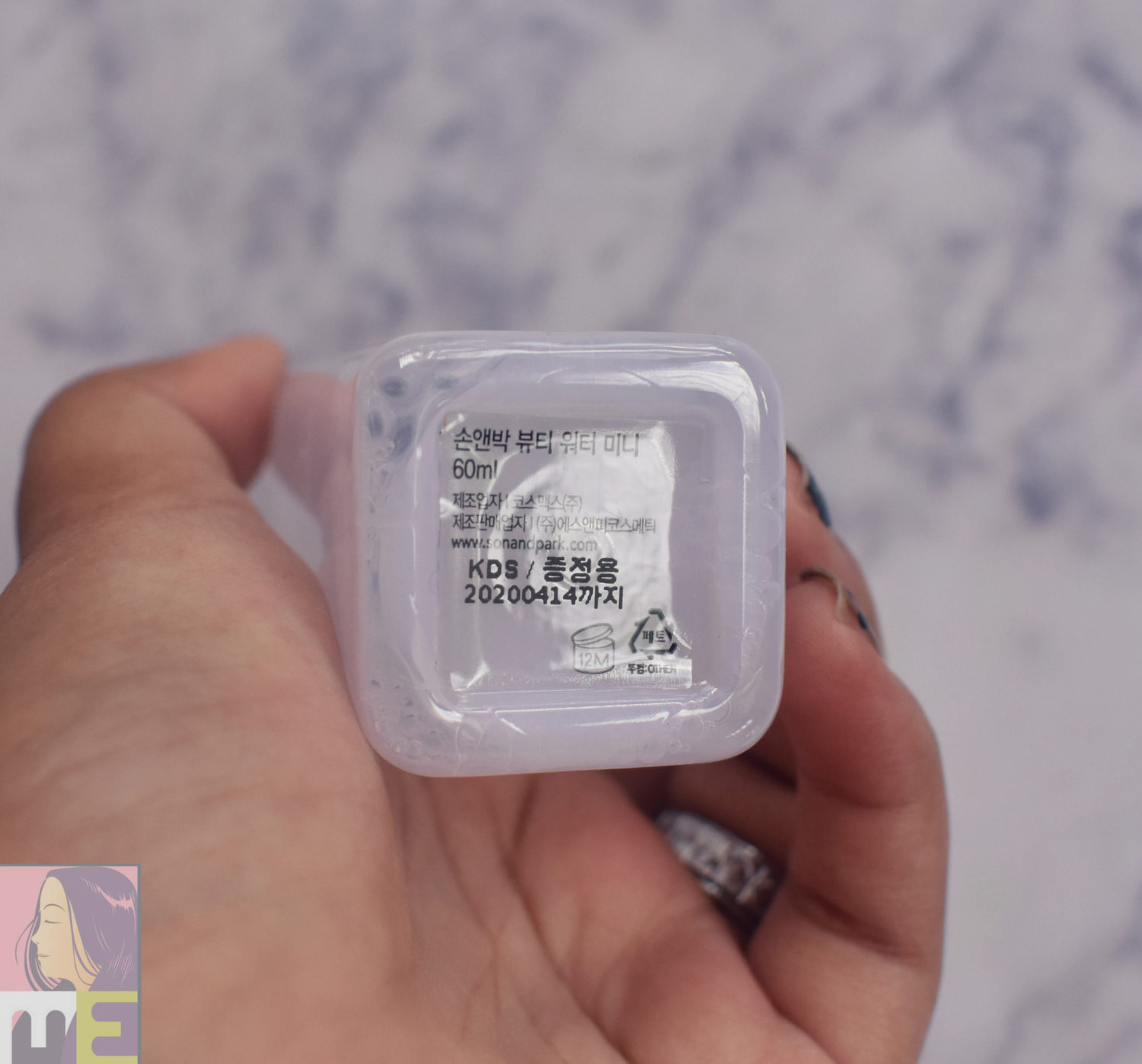 My Experience:
So the Son & Park beauty water can be used to cleanse, tone as well as to refresh. However when it comes to cleansing, I like to stick with my cleansing oil followed by a foaming cleanser. I was genuinely excited to use this beauty water as a toner. Upon finding out that this much raved beauty water contains alcohol, I was a bit disappointed since I like my toners alcohol free. On top of that, my skin has been dry as a dessert since I used the dermatologist prescribed products for 2 months. However, I started using this beauty water as a toner with a sceptical mind, but little did I know that I'm about to get blown away.
You guys probably know that I suffered from a horrible skin infection for around 6 months and my skin recently recovered but I was left with uneven skin tone around that area which wouldn't go away. I usually spray my toner on my face instead of using a cotton pad but since this beauty water claims to mildly exfoliate, I started applying it with a cotton pad to further enhance the exfoliating effect. I was surprised with the amount of sebum it plucked out of my skin. I mean I double cleanse for heaven's sake, how I can my skin be left with that amount of sebum? I started questioning my cleansing ability since I have been under the impression that the cleansing I was doing was enough. Anyway, apart from the satisfaction of seeing that amount of sebum coming out of my skin, the other thing I enjoyed was the fragrance, which I can't really explain. I'm terrible at explaining fragrance but it's mild and fruity.
After using it for over a week, I started noticing a visible change in my skin tone. The skin around my cheeks was actually even after such a long time. With regular usage my skin got even along with a healthy glow. Yes, the dryness is still there, and I still wish it was alcohol free but that doesn't stop me from appreciating what it has done to my skin.
How I use it:
After cleansing as a toner every morning and evening.
Whenever I apply makeup (even minimal makeup) I always start with a clean canvas, follow my skincare routine and then start doing my makeup. However when I do my makeup just a few hours after going through my skincare routine, I just douse a cotton ball in this beauty water and swipe my face gently to prep my skin.
Will I purchase it?
Yes
Pros:
Cleanses
Tones
Mildly Exfoliates
Can be used as a refreshing mist
Classy, minimal packaging worth falling for
Amazing fragrance
Evens out skin
Brightens
Available in two sizes
Cons:
Price:
2,499 for 340 ml, 560Rs for 50ml
Where to buy:
India: Coral-Beauty
Worldwide: Soko glam
Rating:
4.8/5