Hey guys, since I've been just writing product reviews for a long time and I needed a little change, I thought it would be the perfect opportunity to cover an exhibition that I attended around the end of July. "The Haat" has been organizing Fashion & Lifestyle exhibition at multiple venues in Kolkata for a long time, and I finally managed to get a glimpse. This time the exhibition was held at the Royal Bengal Room Banquet at City Centre which was a bit far from my location than their usual venue- Ice Skating Rink.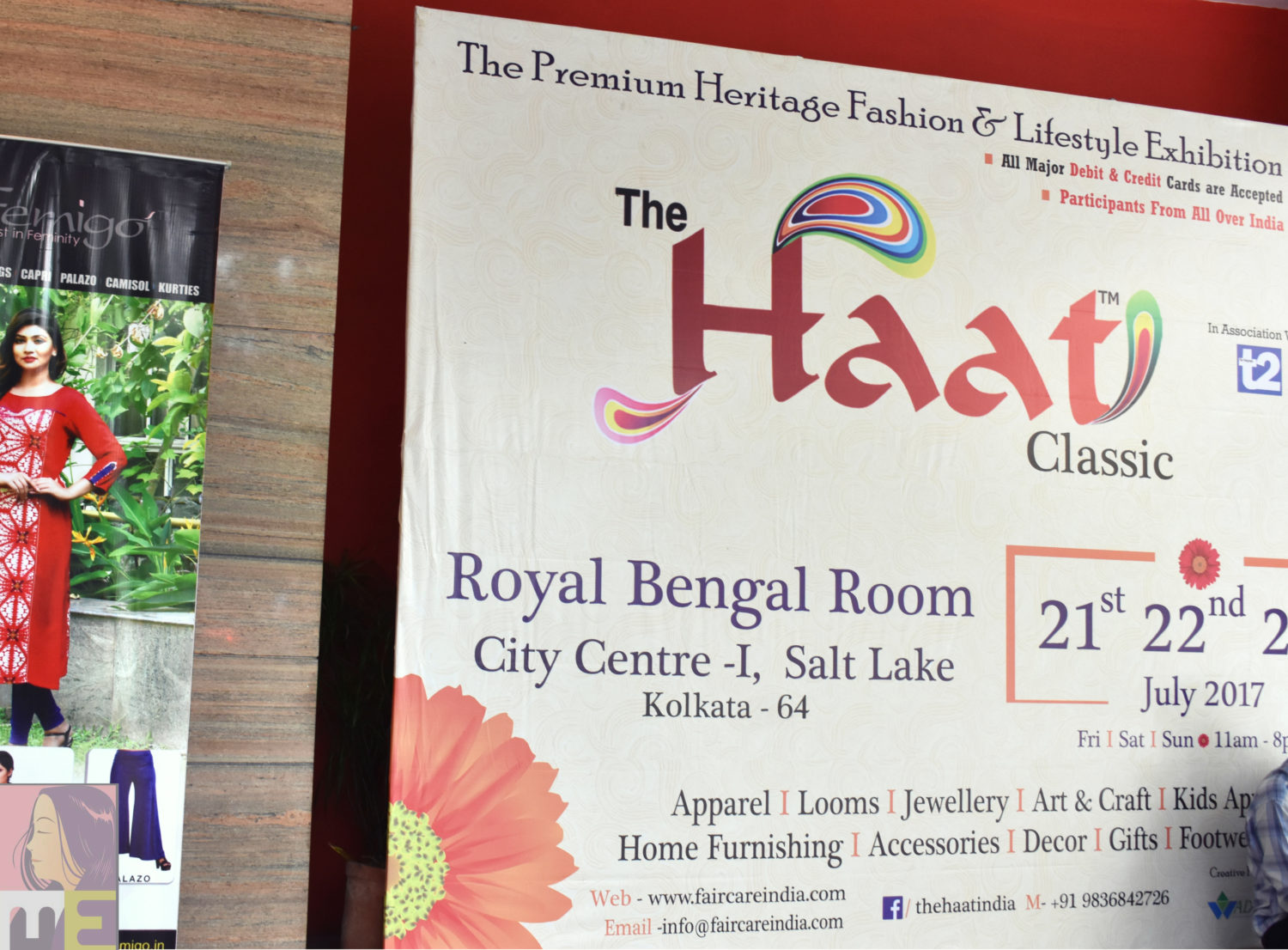 So anyway, I went inside, and was mesmerized by the collection each stall had to offer. There were many, many, many stalls and I spent my time at each and every one of those stalls. So here I will be sharing some of the items that caught my eyes. In case you are not from Kolkata and you are unable to attend their future exhibitions, I'll try providing as much information as I can if you want to order those products online.
The first thing that caught my eyes once inside the hall was this amazing bag from a shop called 'Baggs' and it costs just 300 bucks. Imagine you are wearing an ethnic wear and carrying a glittery clutch but your phone doesn't fit inside the clutch! I hate that! I hate having to carry both my clutch and my phone while tackling my extravagant ethnic wear. This seemed like a perfect solution and I wouldn't mind carrying these types of bags on my own wedding. I don't care what anybody says, I just need a glittery/shinny thing where my phone will fit.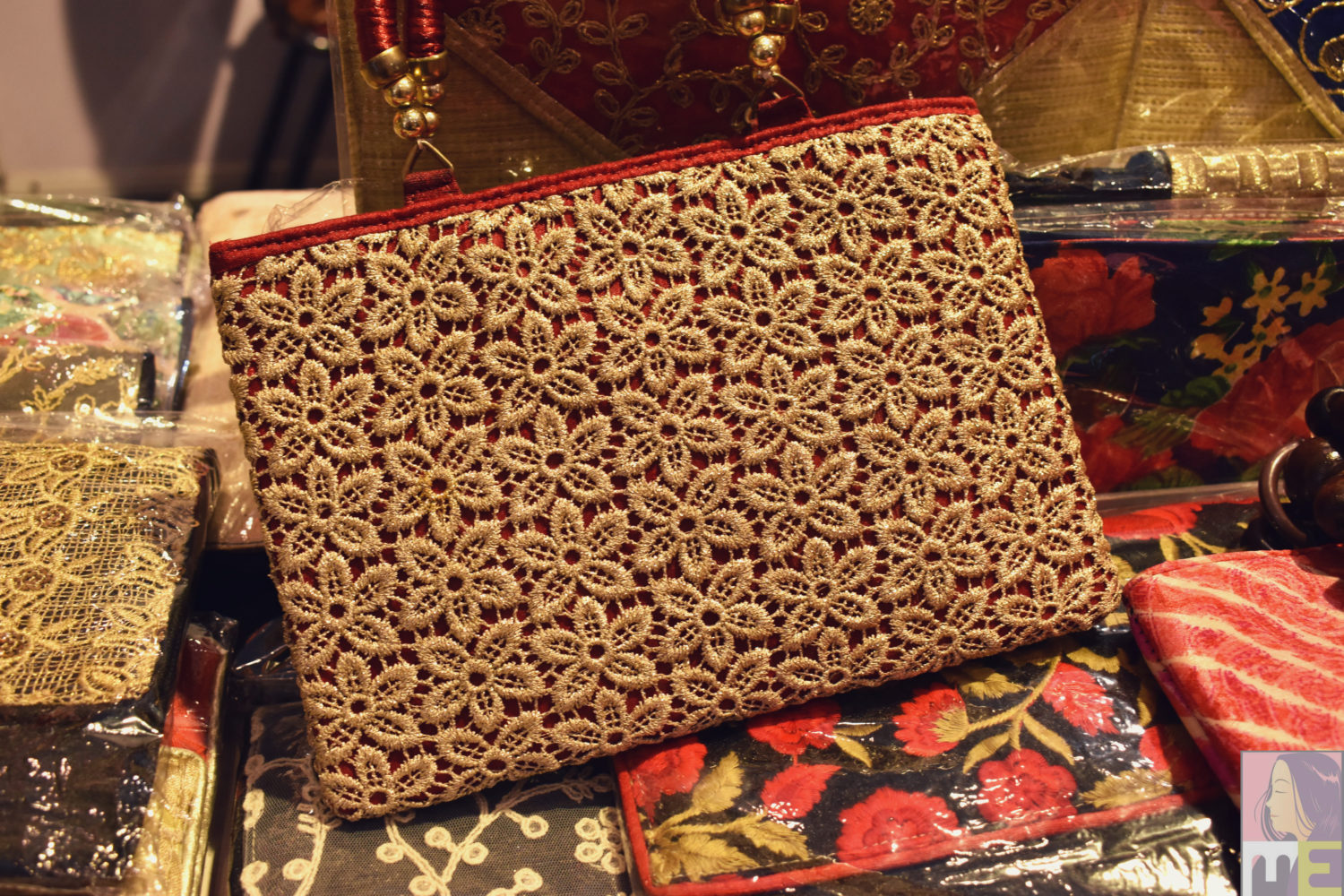 Next I went to this stall that was named 'Choco Bling' and like the name suggests, they were selling both cupcakes and jewellery. You guys probably know that I don't have a sweet tooth, but I made a mental note of coming back to this store and get a cupcake for the sake of my article once I'm done covering all the stalls. Needless to say, I forgot. The owner was a sweet lady and she took her time to talk to me despite of that rush.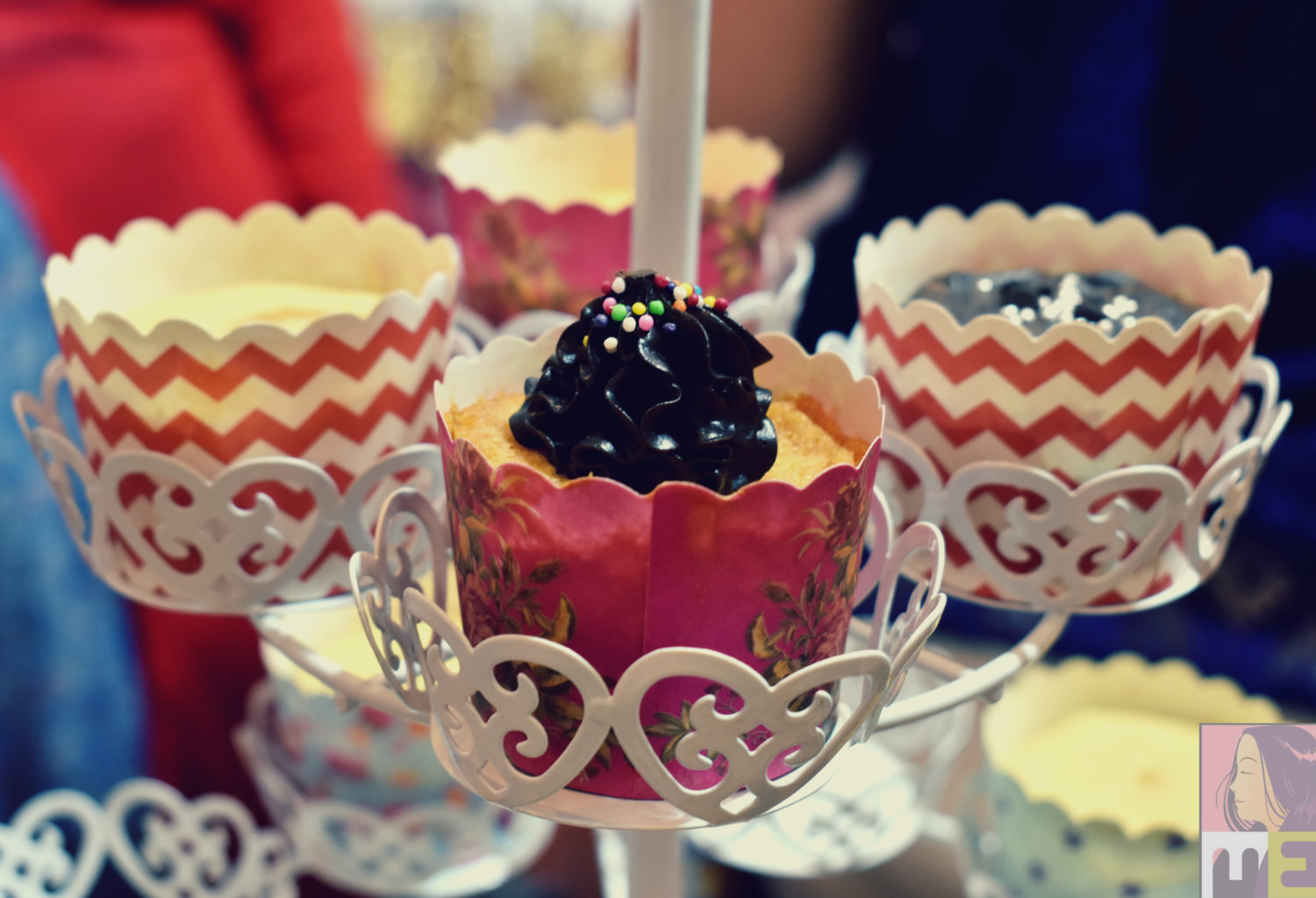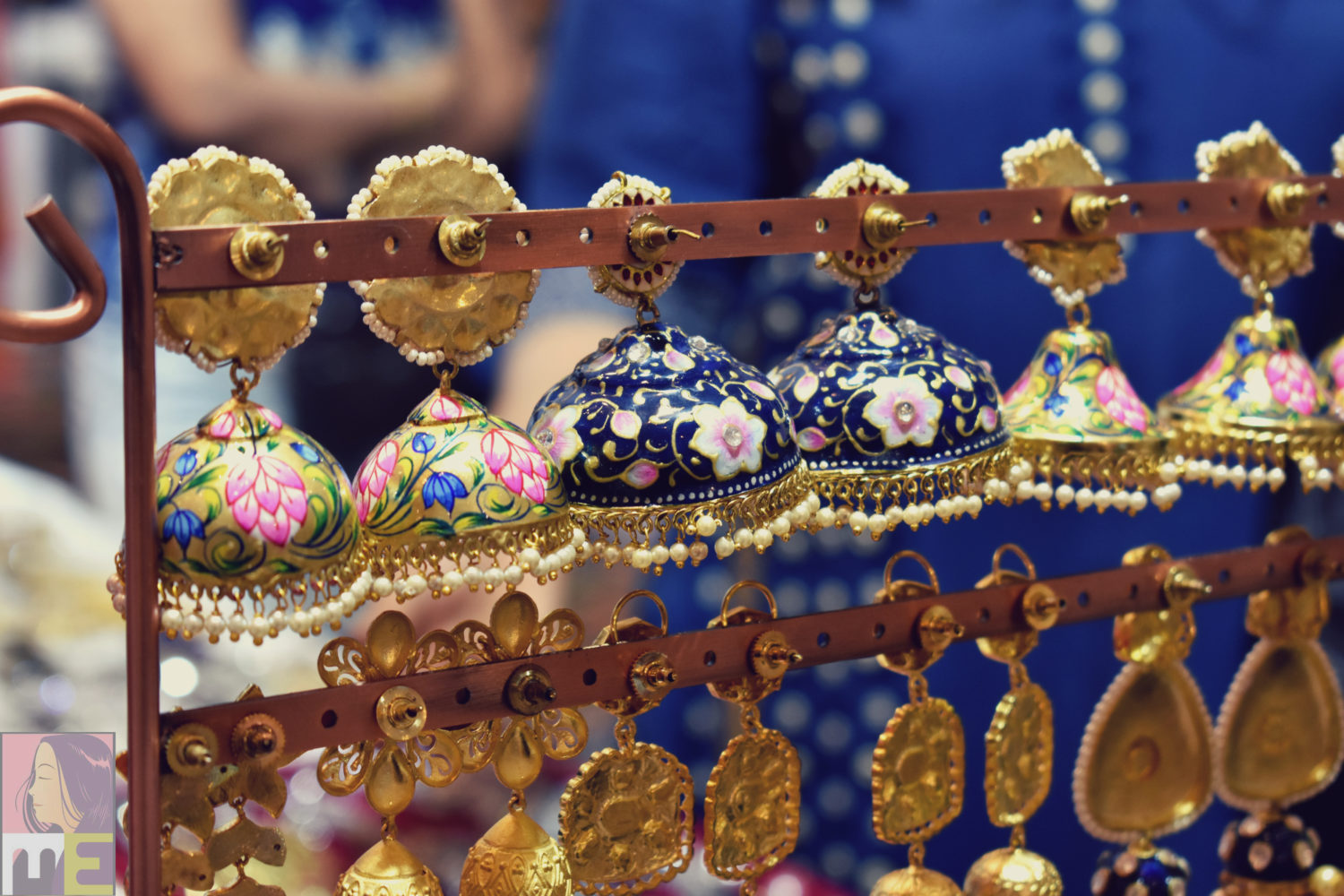 Next stop was 'ARANI Creation' who had a massive collection of gorgeous jewelleries, starting from just Rs110.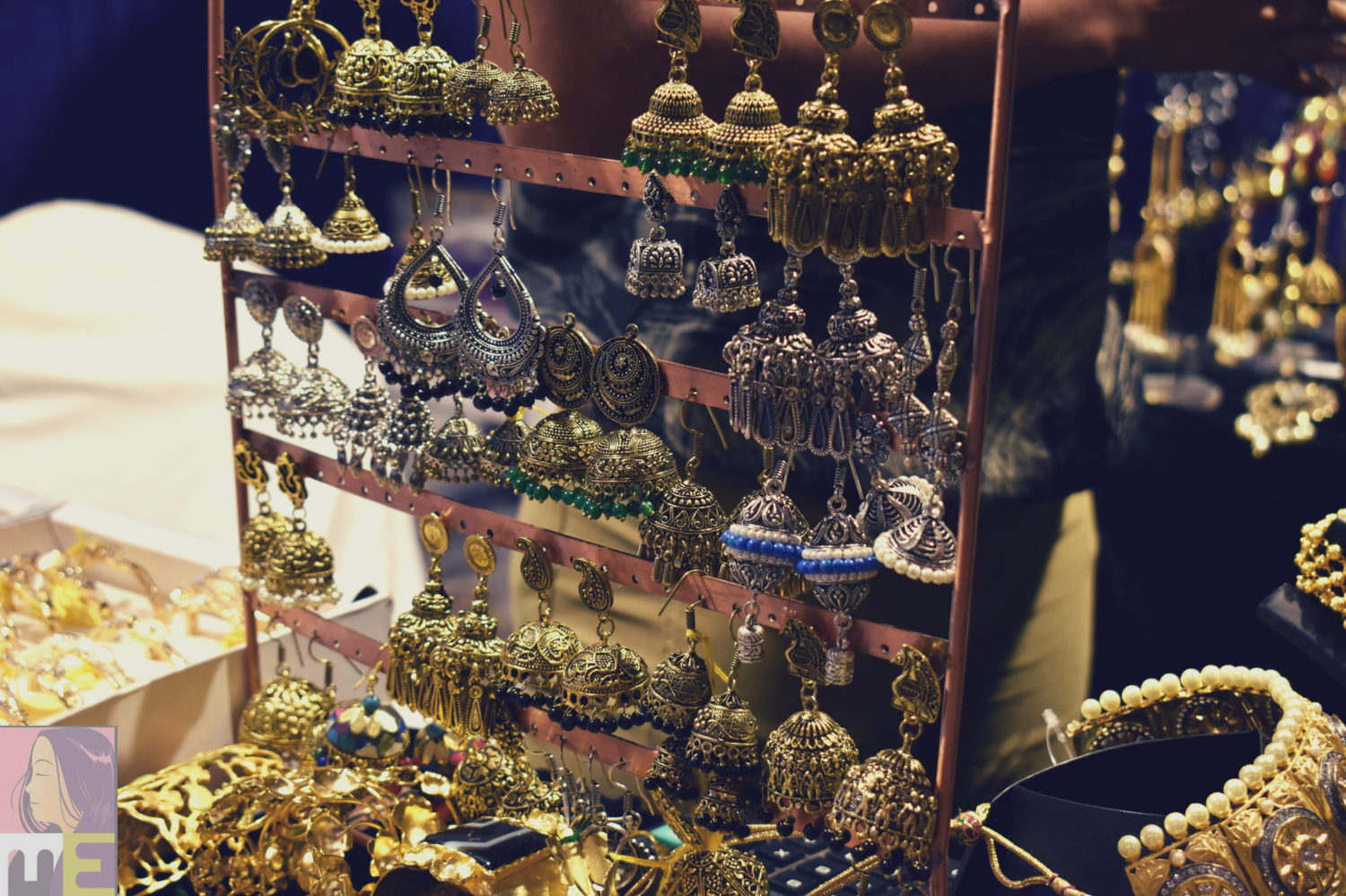 There was this store called 'Trupti' and they had a collection of my type of things- stationeries, and stuffs for kids. I had so many things I wanted to purchase for my nieces and nephew but given to the fact that their granpa (my uncle) expired just a month ago, I wasn't sure if I should be taking those stuffs home. Besides, I can always contact the owner if I need anything, so I just walked it off.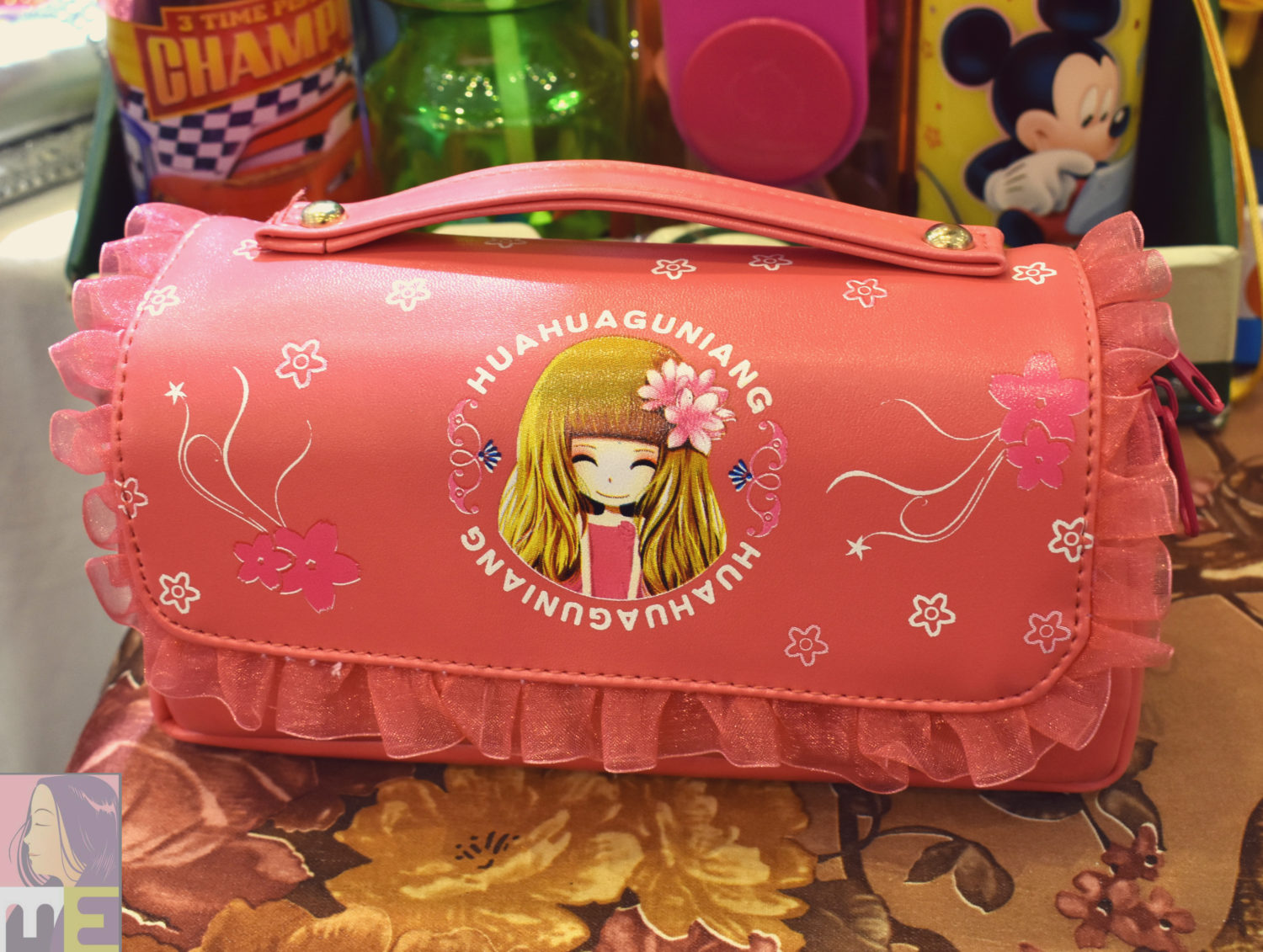 Next there was this store by 'Riddhiyanshi Art Gallery' and I was only allowed to take pictures of some selected products.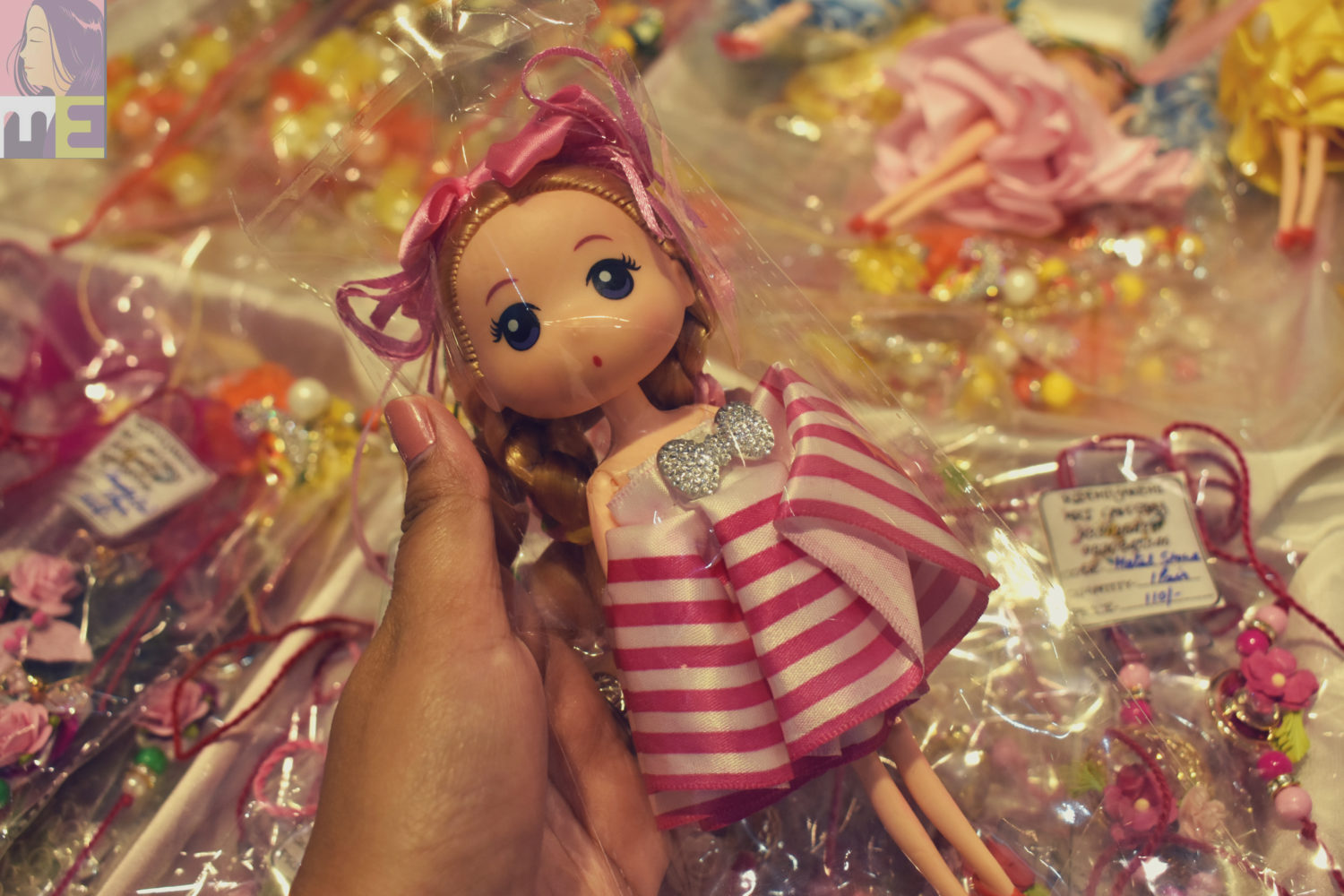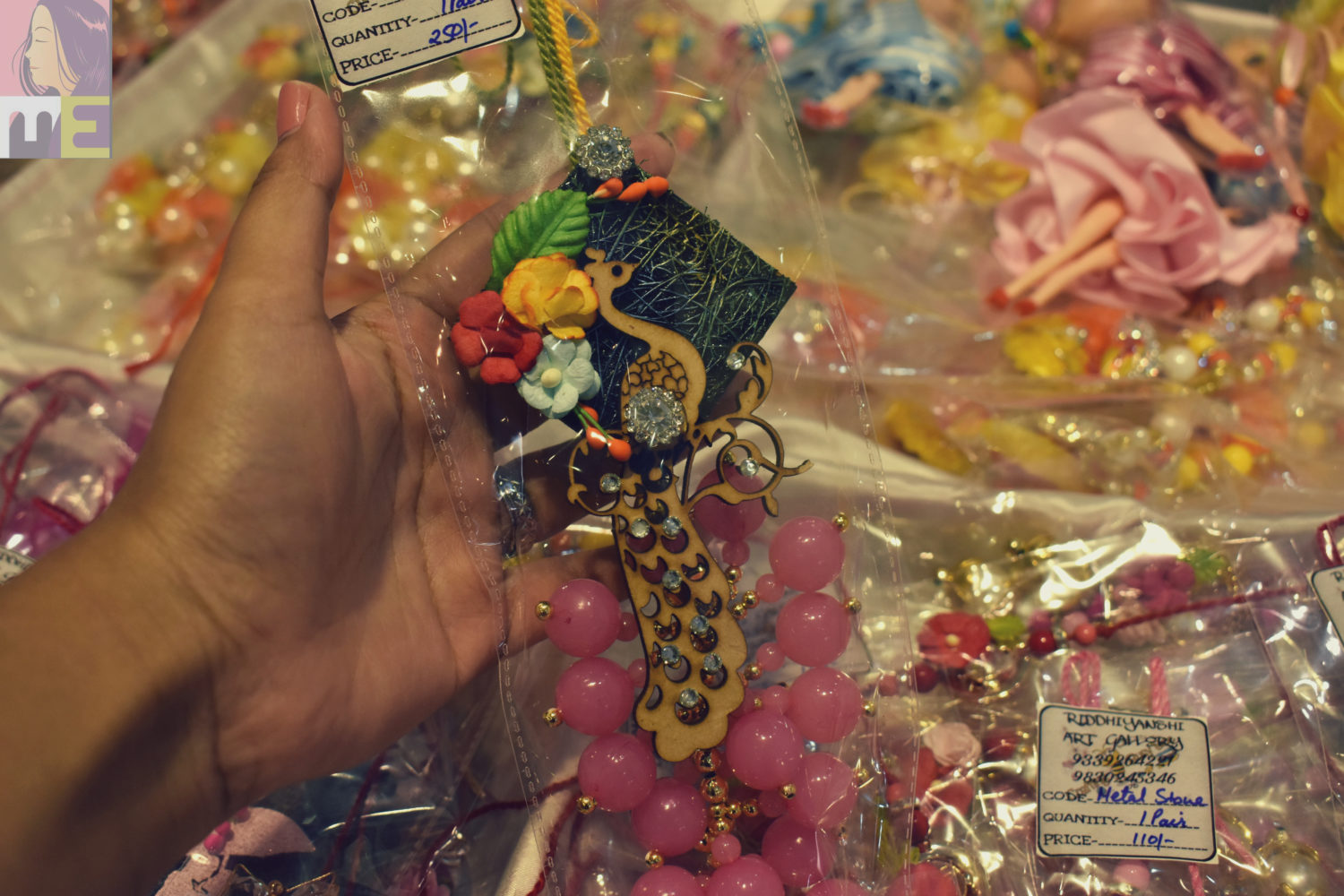 The next store that I visited had some pretty amazing dress and jumpsuit collection. 'Aaina By Sanchari' has an online store as well and her designs are pretty unique. All of her dresses, jumpsuits and bottoms have pockets in them. (*Flashback to my mini rant on my issue with not having a place to fit my mobile*). In fact, you can actually see her with her hands in her pocket.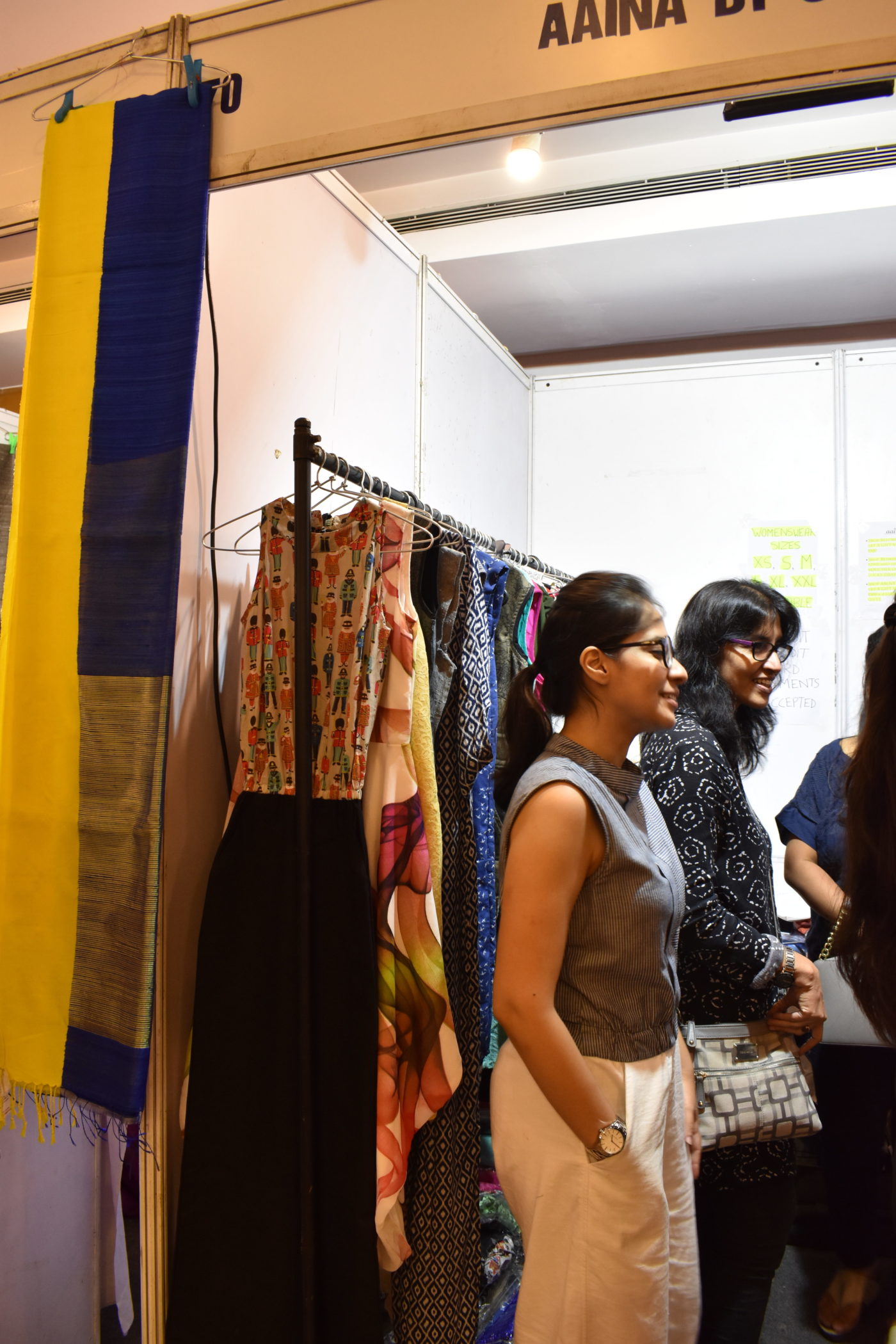 Next to her store was a handloom stall called 'Mannat Boutique'.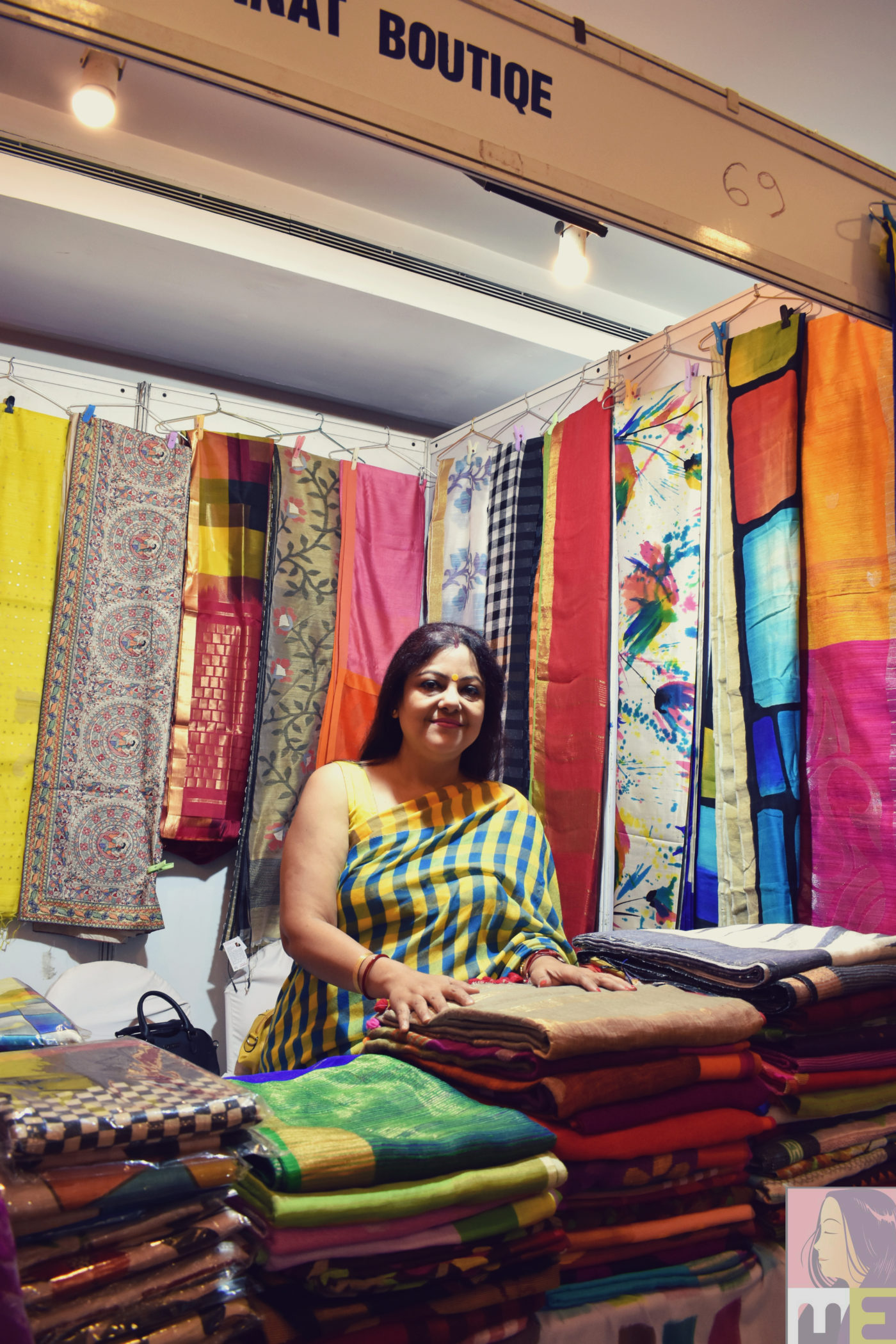 Next there was a Voylla store.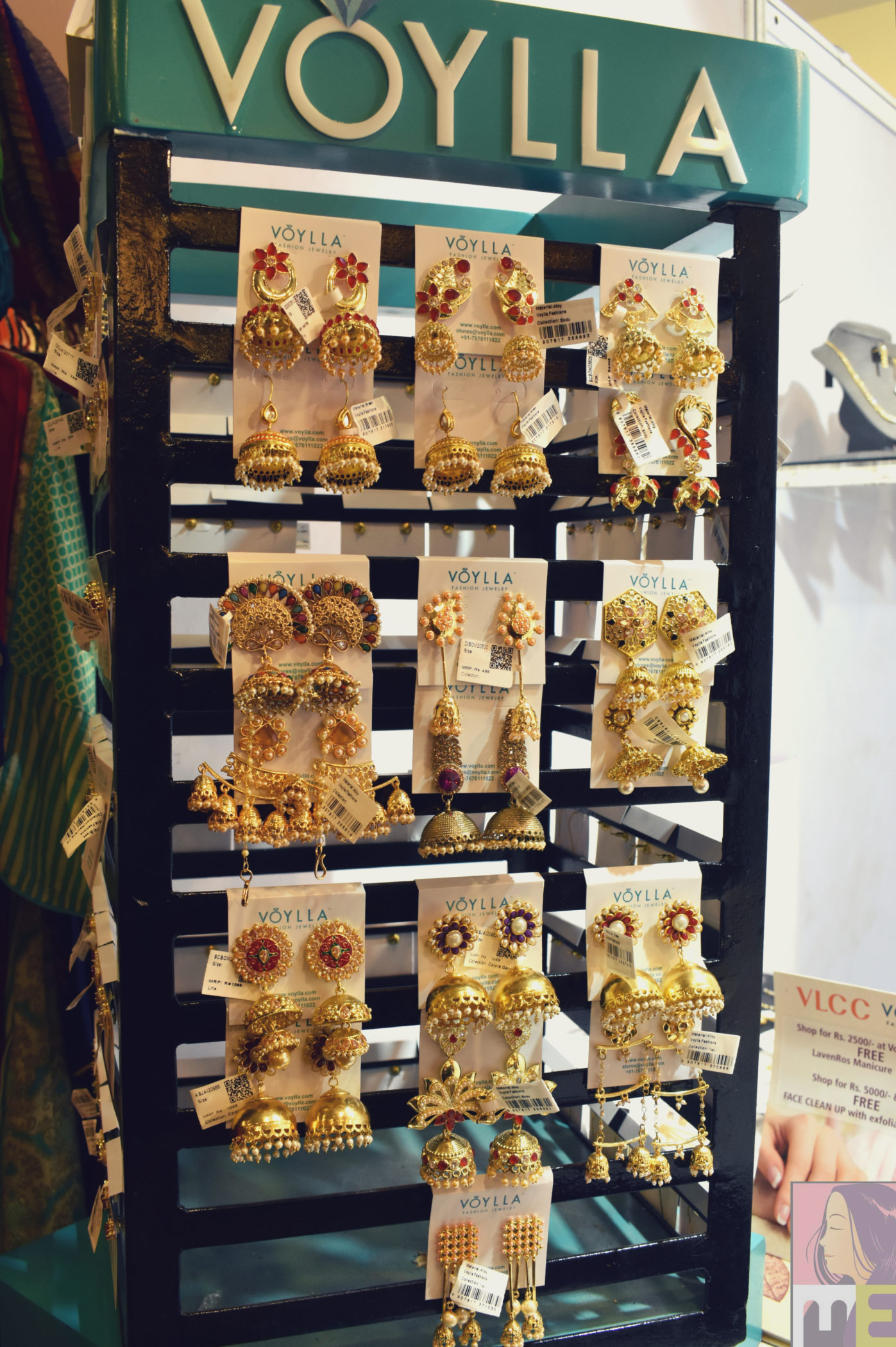 Now I'm not into much jewellery, but walking down these series of jewellery stores made wish I knew how to style them. One of such stores that inspired me to learn how to style jewelleries was EsBee by Suryanshi. Along with her Afgani Collection, this Jhumkas won my heart.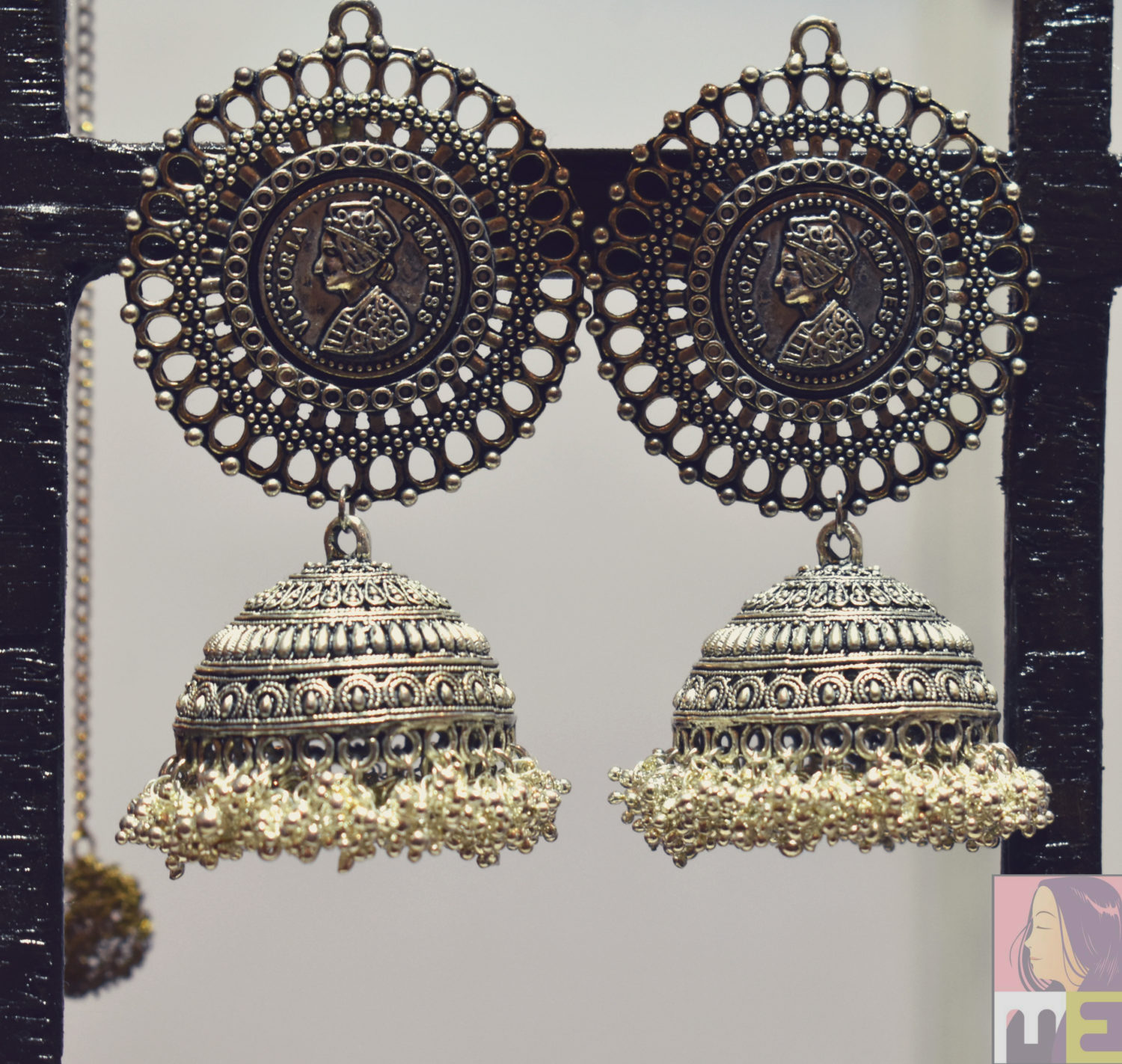 Talking about Afgani Collection, my mind was blown when I came to the Tatum Handmade Jewellery Stall. I've seen my friends and fellow bloggers accessorizing with Afgani Jewels but this was the first time I wished that I had outfits that would match these amazing jewelleries.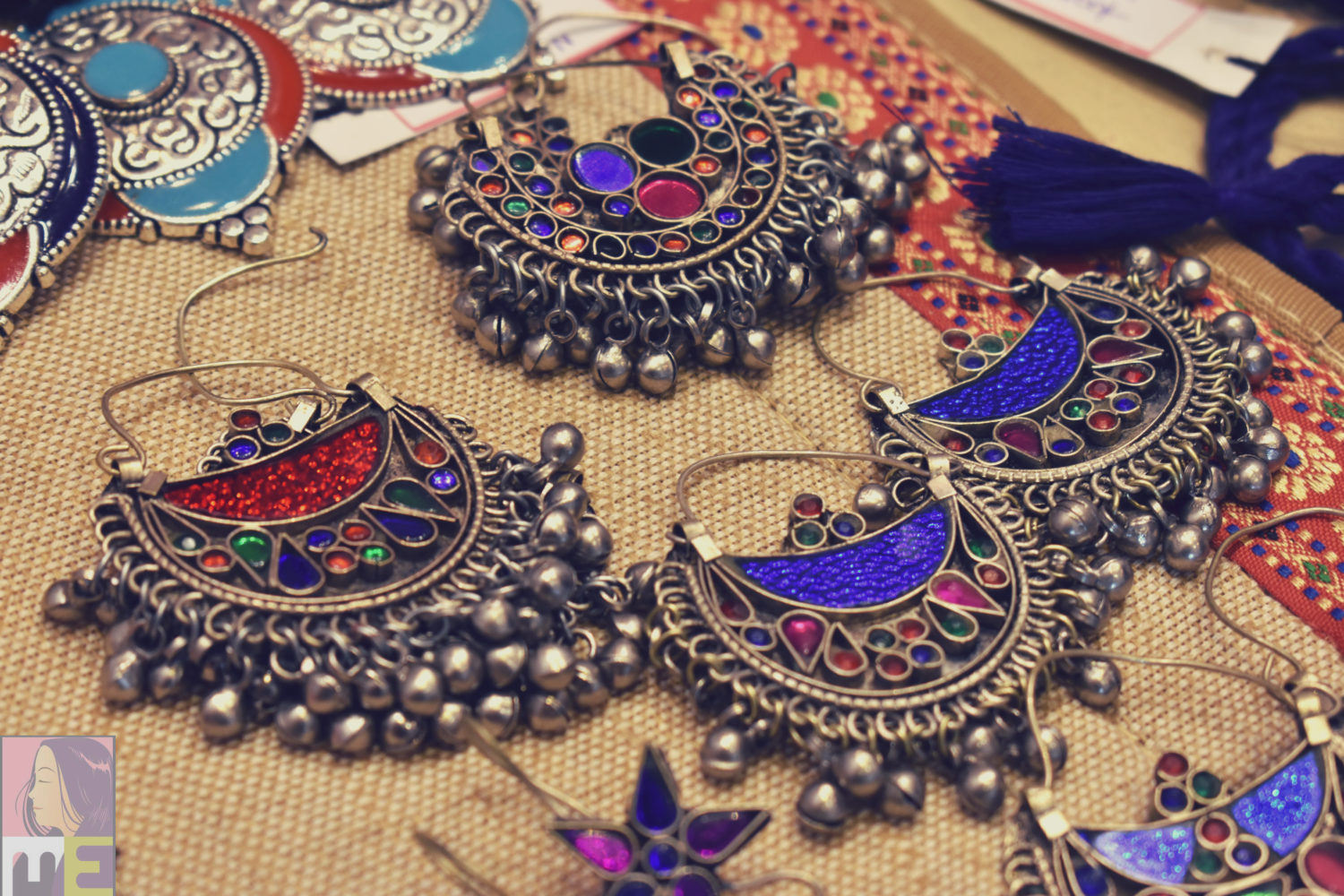 My last jewellery stop was Divine Glow by Jyoti Kumari and they had a diverse collection of jewelleries at a very reasonable rate.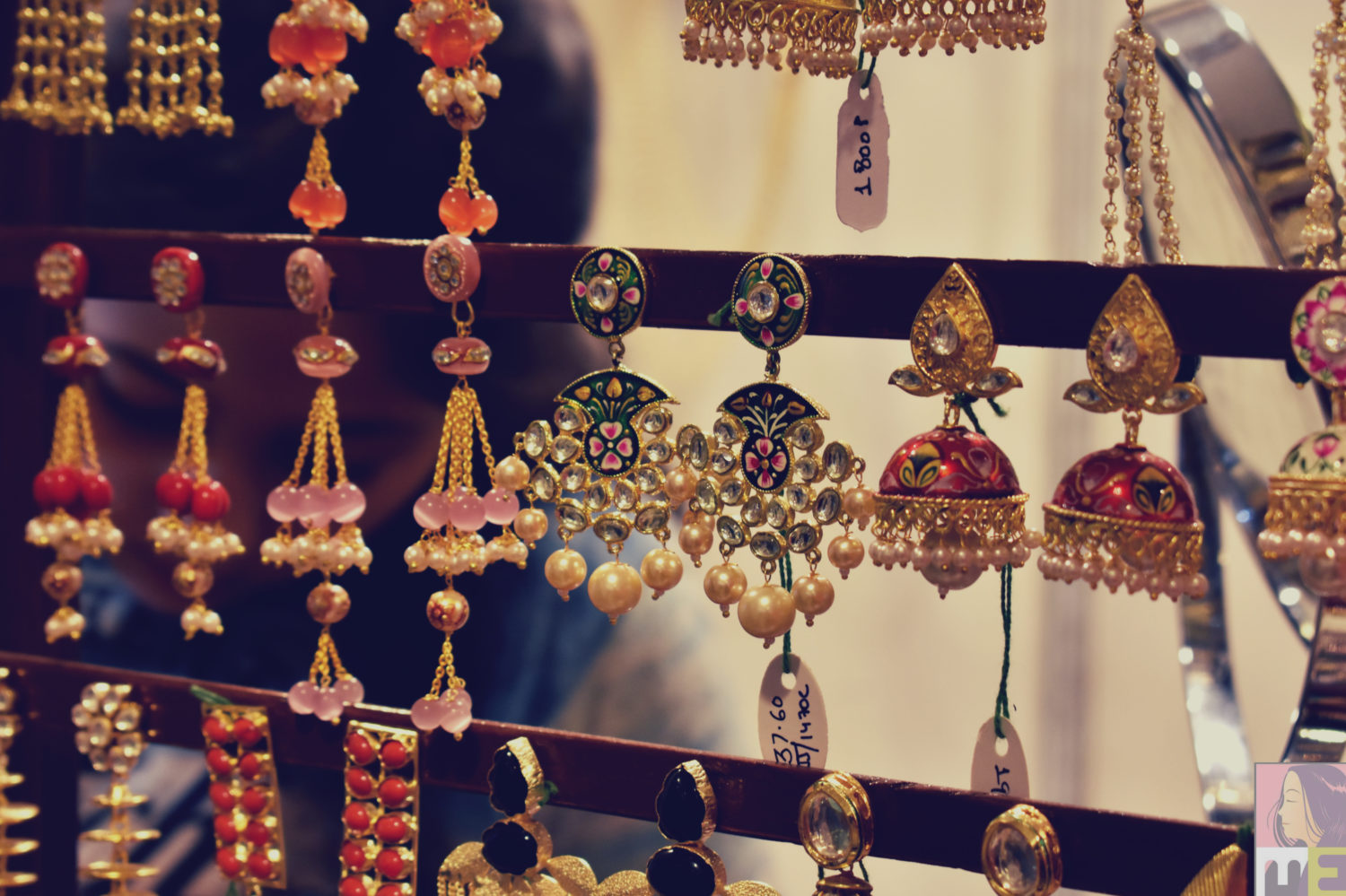 While coming out of the exhibition I noticed a store previously overlooked by me. A store with a collection of dazzling shoes. Unfortunately, my camera lens fogged inside the lift and I forgot to bring my lens wipe so I had a hard time clicking their amazing collection. As if that was not bad enough, they said they just gave the last visiting card to the person who visited their stall right before me. And since I was too worried about my lens at that moment, I even forgot the store name.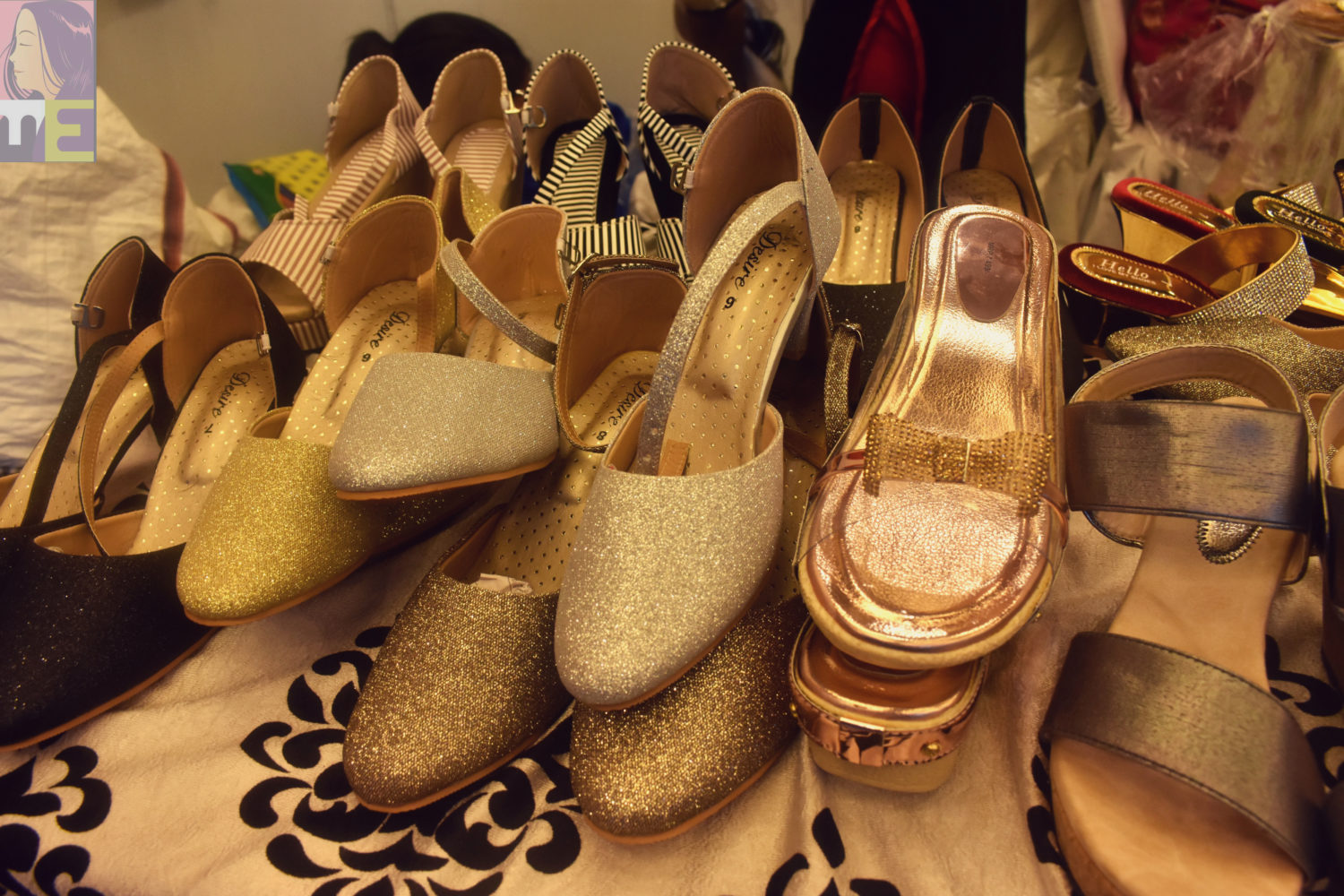 So that was everything that I loved from that exhibition. If you are from Kolkata, you can head towards their current exhibition that's happening at Ice Skating rink. Link to the event: https://www.facebook.com/events/763673687138123/
And if you are from other parts of the country, you can probably get the products online.
Hope you enjoyed this post.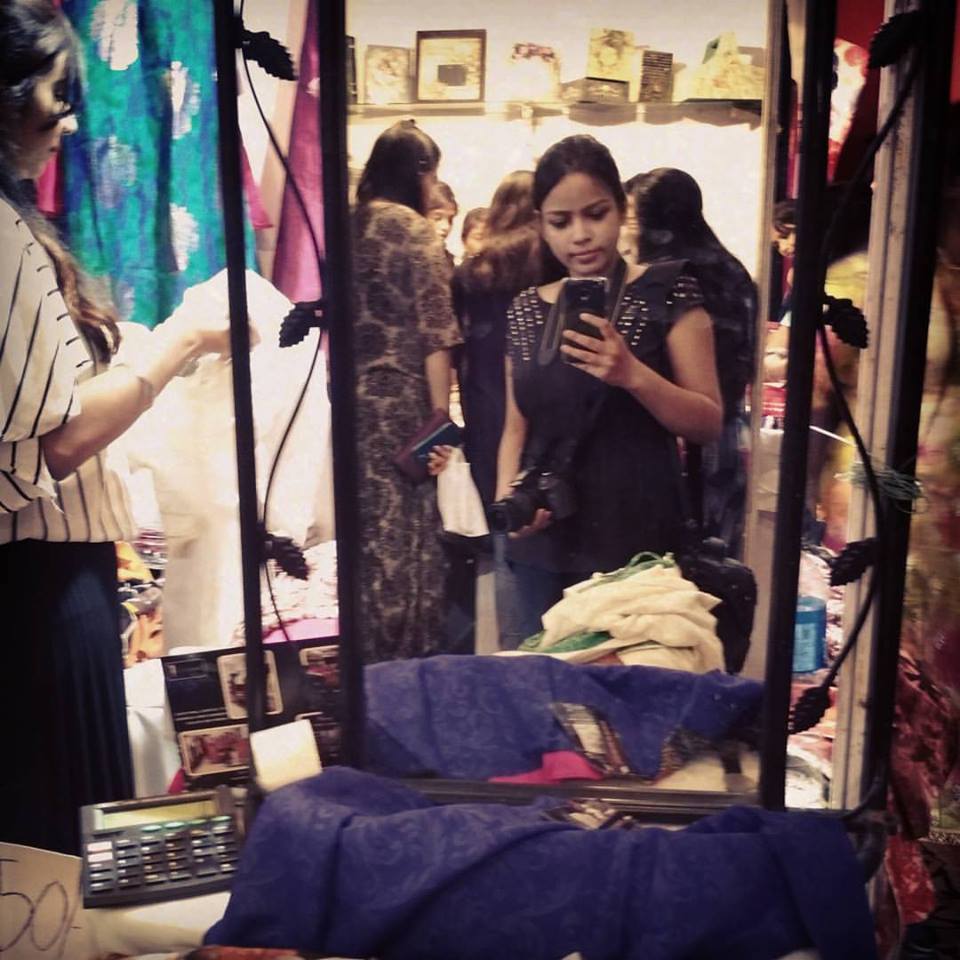 NOTE: This post is NOT sponsored. I visited the exhibition as I've wanted to for so long. Also I was invited by one of the store owners and while I was there, it would have been a shame if I didn't click all those amazing stuffs.