I rarely review any hair care product because I'm pretty low key when it comes to hair care. My hair care routine consists of a shampoo and conditioner and nothing else. I do experiment with new shampoos and conditioners and often come across some pretty amazing ones, but I cannot care less about reviewing them. However, since I suffered from a massive hair loss last year and my hair looks limp, I have been telling myself that I need to start taking better care of my hair, but to no avail. The only way I can be serious about my hair care game is by starting to write about hair care as well.
So here we go…
Hair stats:
Fine, flat, silky hair inherited from my mother. 90% of female I've met since high school mistook my hair as chemically straightened that was always followed by compliments when I told them it's not (*touchwood)
Rarely anyone believes I have never done a hair spa.
I never had tangled hair and I'll be left clueless how to detangle if my hair ever gets tangled (*touchwood)
I ALWAYS air dry my hair (except for when the salon lady does it after trimming my hair)
Coloured my hair only thrice in my entire life.
Have never used styling products on my hair
My hair care mantra is 'no torture, no care' 😀
Had a massive hair fall last monsoon that lasted until the beginning of this year. The amount of lost hair was enough to get anyone panicked. But I couldn't care less. I ignored my black pillowcase and black (white marble) floor for months until our house help started cracking jokes on me being bald and started refusing to clean my room. It took me hardly 4-7 days to stop my hair loss completely (I started taking BTN tablet, started combing my hair before washing, oil massaged my scalp and switched shampoo and stopped using conditioner for a while, all together and have no idea which one worked). Now I wish she made that terrible joke any earlier.
Some of you guys might know that I have been having a terrible time since the month of March. The bachelor trip I had on March took a toll on my hair and when I came back home to a series of family emergencies I had run out of the Kerastase Hair Masque that I've been using and purchasing a conditioner or a masque was the last thing that I could have done at that time. So my usual flat and silky hair was rough for a length of time before I purchased this conditioner.
Can't oil massage my hair and scalp for 2 months(July &August) because of the skin irritation
My Experience: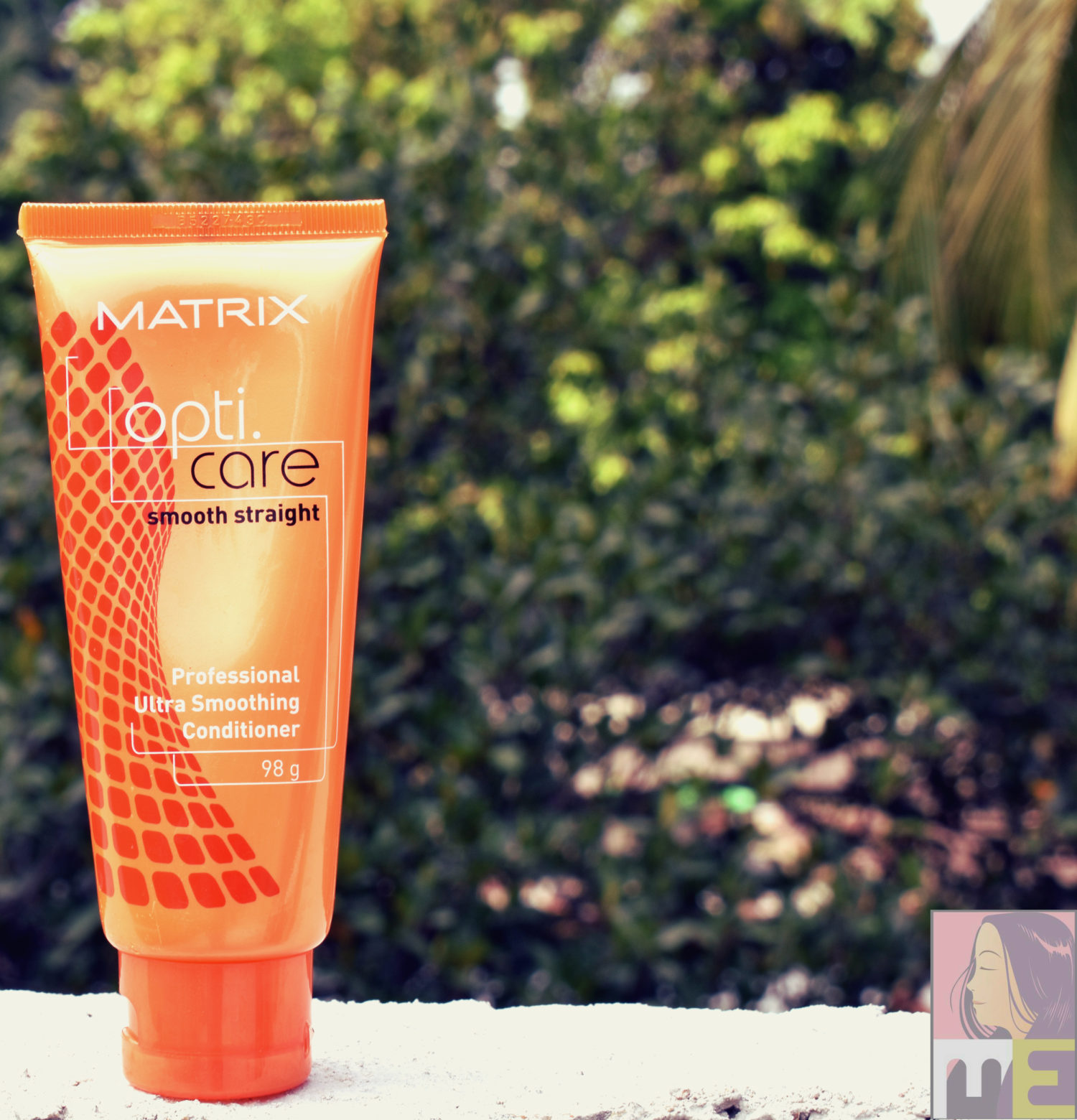 Even though the conditioner is meant for chemically straightened hair, I had this feeling that my hair needs this conditioner right now. Like I already wrote that I've always had fine, flat hair and the fact that my hair was a bit rough around that time was bothering me a lot. My then hair situation required a LOT nourishment which I doubt would have been achieved by any regular conditioner. So I went for it anyway even though the salon lady told me I don't need it since my hair isn't chemically straightened.
The conditioner comes in a bright orange flip cap tube and the texture is thick and white. It smells amazing and a little goes a long way.
Now coming to the effect, it just took the conditioner one application to completely recover my hair. My hair was as good as it was before the trip. Also it doesn't weigh down my now limp hair. So far, so good.
The presence of parabens and tons of chemical is bothersome to me. If you ask me whether I'll repurchase, I will say no. My hair needed current attention when I purchased it. It was what my hair needed back then and I am impressed with the result. But currently I'm looking for a way to regrow my lost hair (I'm clueless) and lathering my hair with chemicals is the last thing I need right now.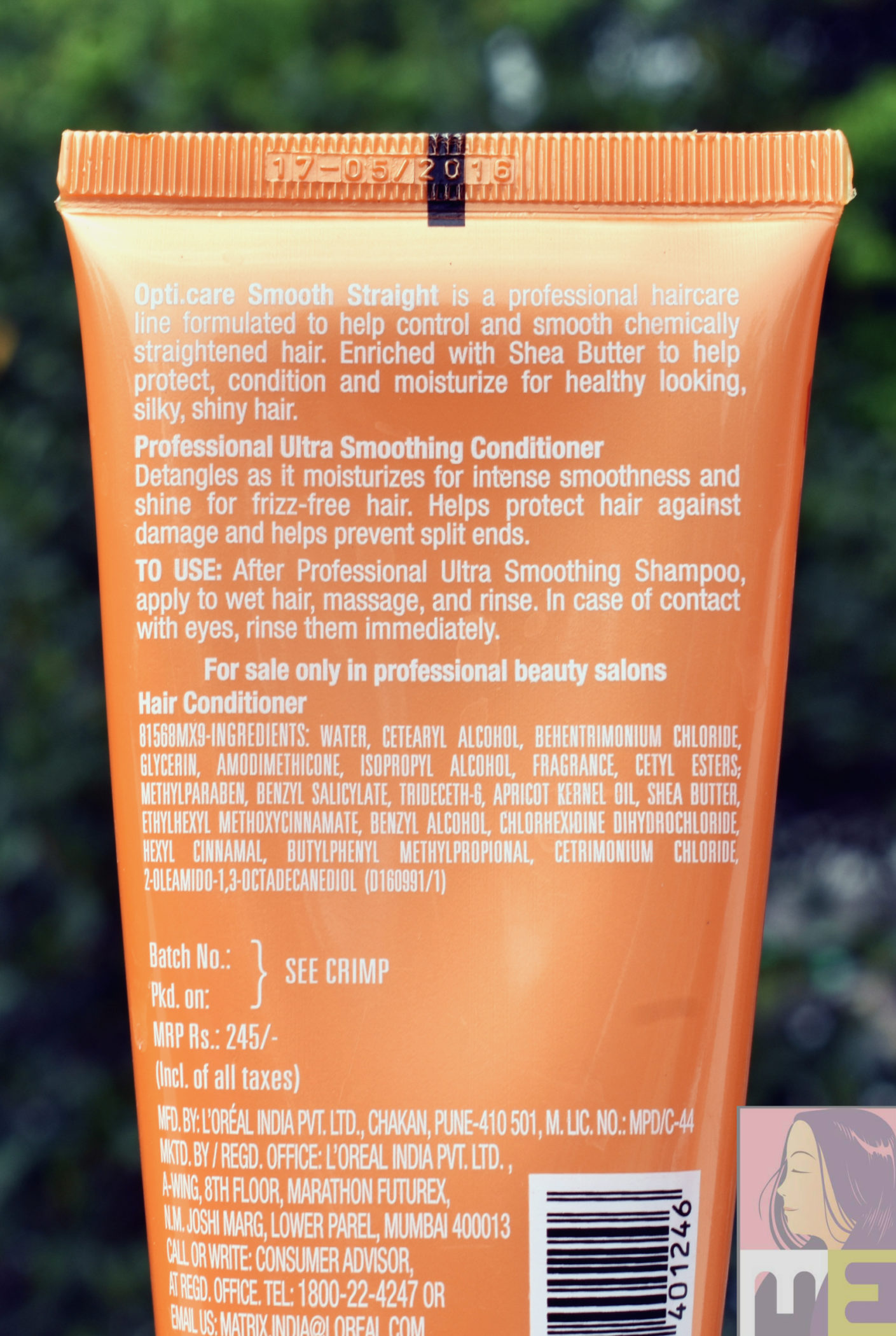 Where to purchase:
Pros:
A great option for people with chemically straightened hair
The flip cap tube is user friendly
Smoothens hair
Travel friendly
A little goes a long way
Cons
Just look at the long list of chemicals and paraben!
Rating:
4/5