It's been a while I haven't reviewed any products 'for him', so today I'm taking a break from reviewing products from my own stash and putting some light on a product that my boy friend has been in love for a while.
Over the time I have had him tested a series of Denver products for me and so far he hasn't found one Denver Deo that he didn't like and this time it's Denver Black Code Deo which comes in a bottle that cannot get any more masculine. Just as the brand claims, there's something really mysterious about the whole packaging and for some unknown reason it reminds me 'Black Panther' (the Marvel character).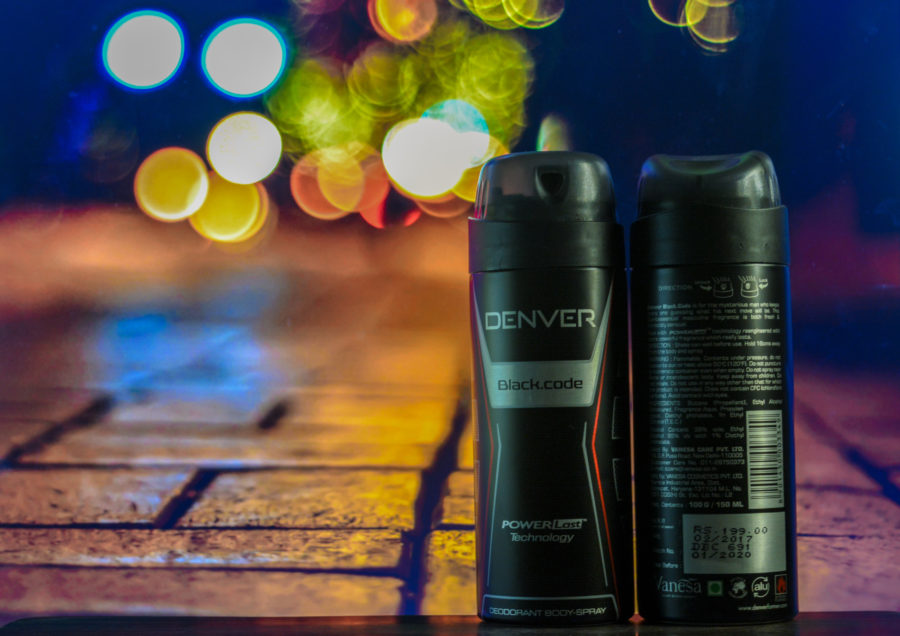 What brand claims?
Secrecy is seductive. Less you reveal, more people would wonder of your next move. Savor your hush-hush with an unforgotten scent of enigma and manliness introduced by Denver Black.Code deodorant.
Experience:
One of the most notable things about the packaging is that the bottle doesn't come with a cap; instead you have to twist the opening for the nozzle to spray. The fragrance has a hint of mystery and seduction and it lingers until my boy friend comes back from office and hops into the shower. However, the Black Code Deo sprays a bit more gas than the other deos from the range which caused my boyfriend to finish up one bottle in a month. Nevertheless, if you ask me, I'm so in love with the bottle that if I were him, the packaging itself would have made me repeat purchase this deo.
Price:
MRP: Rs199
Where to buy:
Official website, Amazon, Flipkart, Snapdeal, Purplle
Rating:
4.7/5
*PR sample but the opinions are completely honest.