What's better than travelling to your bucket list destinations? Having all girls trip with your best friends, or even better, solo back packing.  I am a newbie when it comes to solo back packing as you can understand that I have a set of Indian Parents who needed much convincing before approving my first solo back pack. To be very honest, it wasn't completely a solo back pack, I had 3 luggage including my Camera bag and my Laptop bag and I went to a city where I have many friends as well as my sister residing, so it took a little less convincing than what it would have taken if I planned my first solo trip where I haven't been before or where I do not have any friends residing.
Travelling to a city where I have many friends had its other perks as well- I got company most of the time, especially during the long drives, so it was basically kind of a mixture between a solo trip and an all girls trip. And now that I came back from the trip alive and my parents are finally convinced that am capable of travelling alone, I thought I would better make a list of places I might go back packing next (or with my girl gang), and in case you guys are planning any solo backpacking or an all girls trip, here's the list.
Bangalore: Because it was my first solo trip and the only one so far. I've been to Bangalore before with my family and I've already visited Mysore, Ooty and Shivsamudram during my first visit. Since I've already visited the best spots, I went to long drives with my girl gang instead, once down the Mysore Road and once down the Ooty Road and came back by the crack of dawn each time. Those long drives have permanently made their respective places into the list of my best memories ever. The drives we took were all impulsive ones, we went dining out and then decided that it's too early to go back home and ended up heading towards the highways. However, if our trips were well planned am sure I would have given Ooty and Mysore another visits and Pondicherry would have been in the list as well. So if you are planning an all girls trip to Bangalore, you know what to do…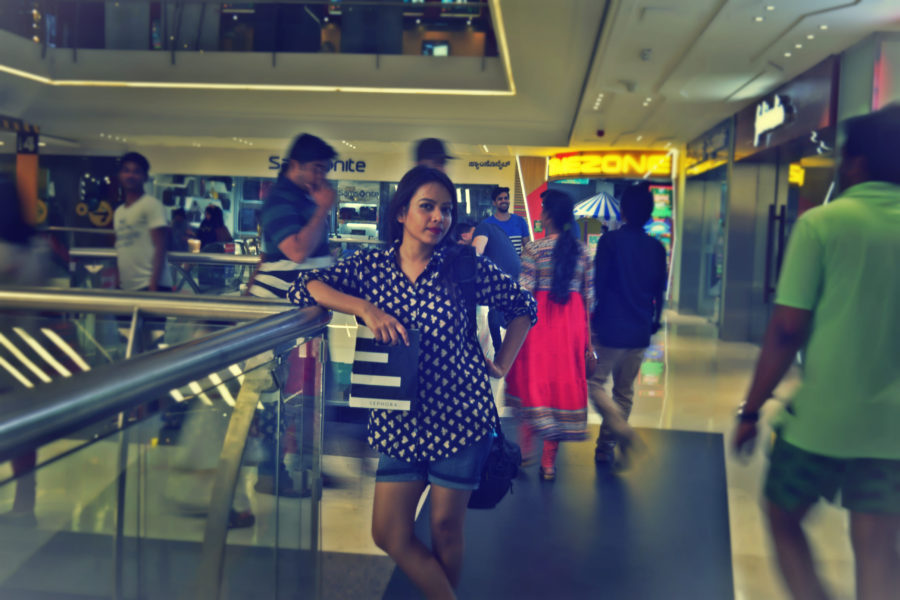 Where to stay: Leela Palace Bangalore
Andaman: If you read my blog regularly, you guys might know that I've been to Andaman with my family last December and posted a detailed travelogue in four parts. Even though I don't wish to repeat the whole trip, there are certain places in Andaman that I would like to revisit with my girl group- especially Havelock and Neil Island and this time I'm going to have a leisurely trip unlike my previous one. From my previous trip I am very much assured that Andaman is a safe place for girls and I can't wait to plan my next visit with my girl gang s
Maldives: Some people prefers oceans while travelling, some prefers hills, I on the other hand love the woods (they aren't probably very safe for solo girl or all girls trip), but that was until I visited Andaman. Now I crave tropical destinations as much as I crave the woods. So maybe someday I might be writing a travelogue on Maldives, probably after a solo trip or an all girls trip, whichever it might be, I am so looking forward to that day.
Where to stay: Taj Exotica Maldives
Darjeeling: I've been to Darjeeling with my family and my extended family when I was in High School. However that trip was ruined when we got a bad news back from home. Going back to those hills has been in my bucket list since then and nothing beats the idea of going on a shopping trip through the Mall Road with your girl friends.
Sundarbans: Given to my love for woods and forests, Sundarbans has been in my bucket list forever. It's kind of weird that I haven't been to Sundarbans ever, even though I'm born and brought up in West Bengal. I've been told many times by many people that it's not a safe to visit Sundarbans with a girl group. However, it's one of those places where I dream of repeat visiting, and maybe I'll tag along with a huge girl gang at least once in my life.
Lastly, no matter how safe the place is known to be, I will always recommend keeping safety measures in mind and a pepper or chilly spray in your pocket.