I'm not the type of a person that enjoys wearing formal, especially office formals, I'm not the type of person either that enjoys being the Office 'It Girl', I just love wearing clothes that makes me feel comfortable no matter I'm going for a night out or to office. I don't remember wearing formal for a single day throughout my working days, not even on the day of my interview. I remember wearing a half buttoned shirt from Levi's with a pair of Black Denims. My then roommate raised an eyebrow and told me that am definitely not going to land the job wearing that outfit. With a boost of confidence I told her, "If they are going to judge my intelligence according to the clothes I wear, I don't want the job anyway". She confirmed that I am definitely not going to get the job with that kind of attitude. But I did, and guess what? It was the first job interview I ever gave!
Throughout the 2 years and 3 months that I worked as a Data Analyst, my attitude towards my work and my work place never changed neither did my belief that my intelligence had nothing to do with the clothes or the makeup that I wear. But then again, am the ambivert that hated having eyes turning around so the only thing I've always made sure was to not go overboard with my outfit or my makeup while getting ready for work. I usually chose to wear semi-formal shirts with a pair of denims, peep toe semi-formal shoes and hobo bags instead of office handbags because I love how they can be paired with both work formals as well as casuals.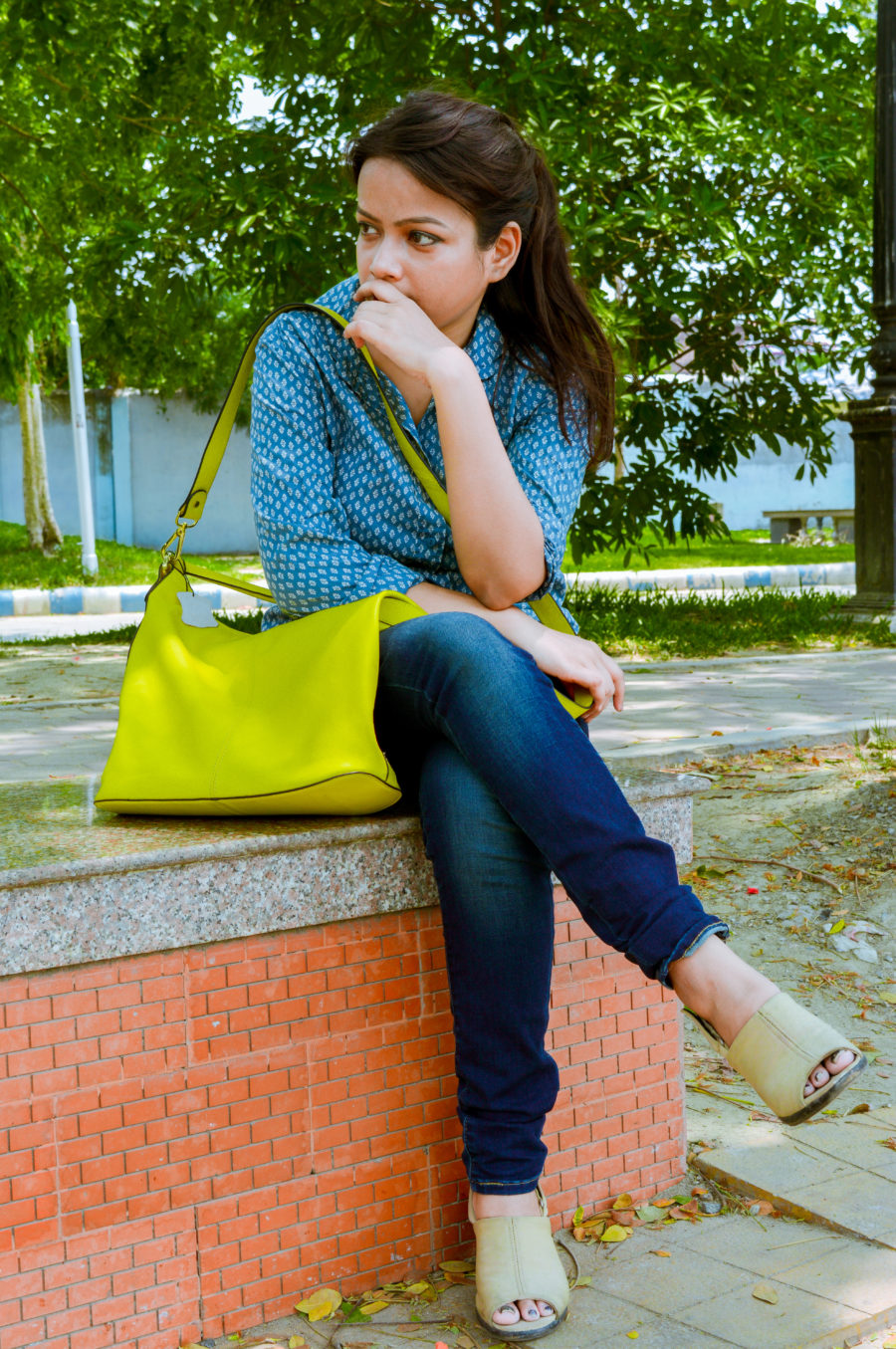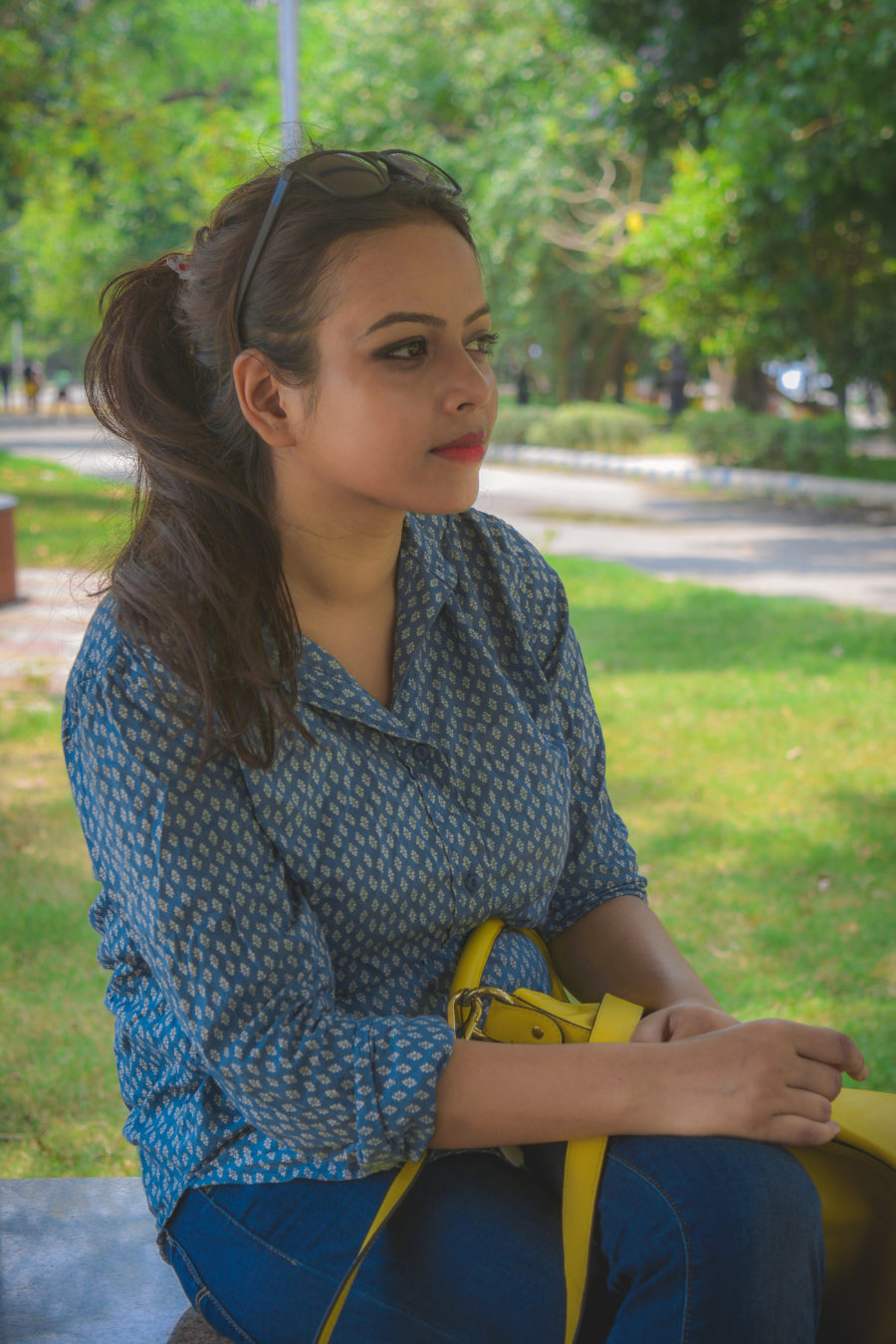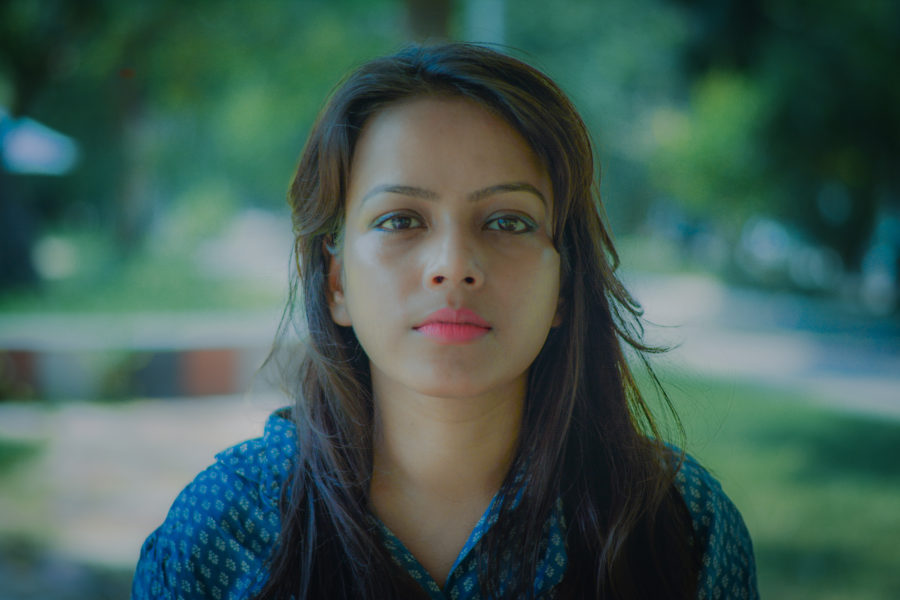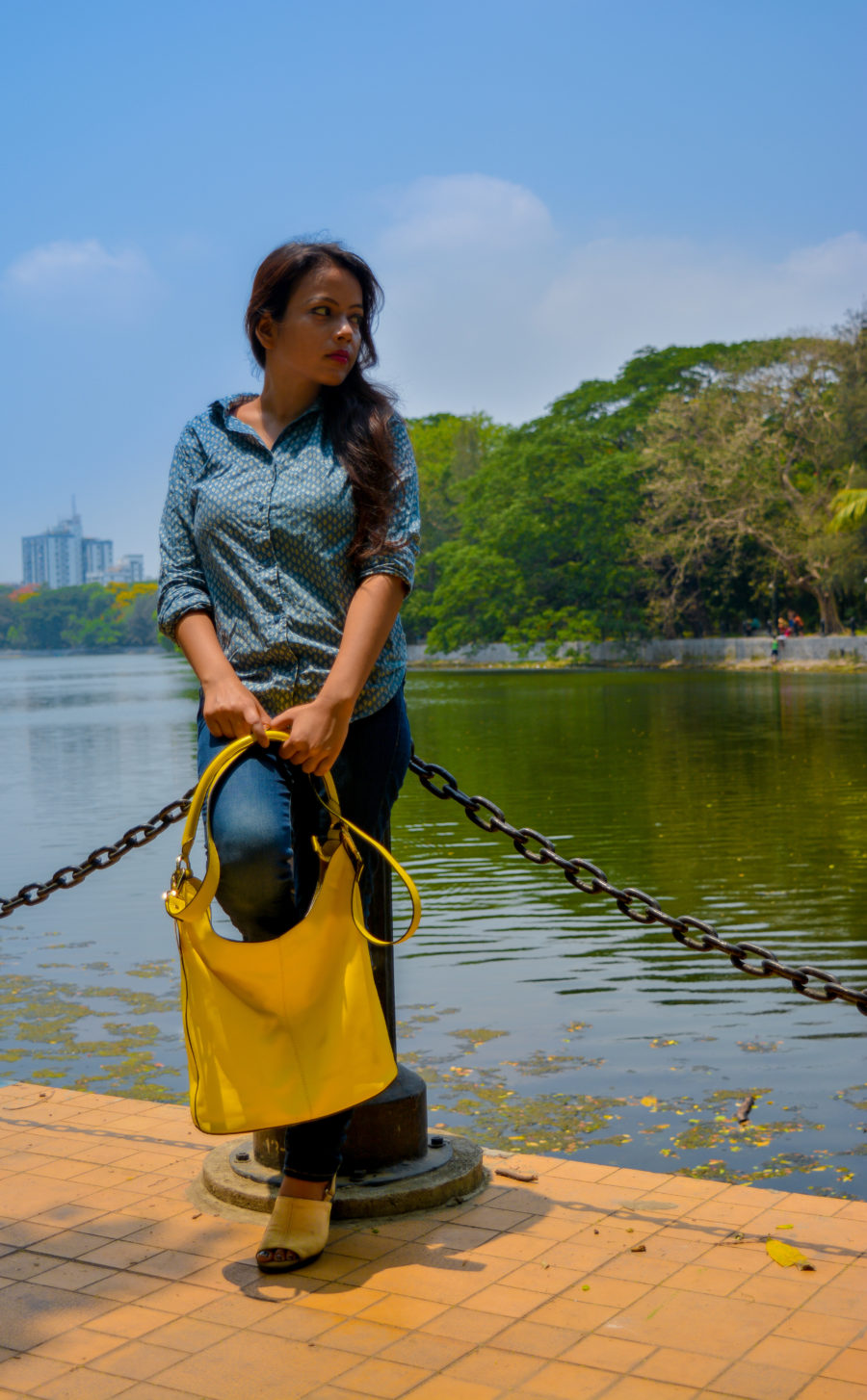 One of my favourite hobo bags in my collection right now is this vibrant yellow Hobo Bag from Miles London that I have been carrying literally everywhere I'm going- from day outings to my events and meets, and trust me, if I were working right now, I would be taking this to work almost every day. The bag does not just have enough space to stuff literally everything you can need throughout a whole day but has got a lot of compartments to organize everything you are stuffing in. One of my handbag struggles include worrying that my lipstick cap might come off and ruin everything inside the bag so I always carry my makeup pouch inside my bag, no matter I am carrying just one or two makeup products. But this bag has 4 mini compartments, 2 with chains, one in which I keep my mobile phone for my convenience and another to keep my lipstick and compact so that I don't have to worry about my compact breaking or my lipstick cap coming off.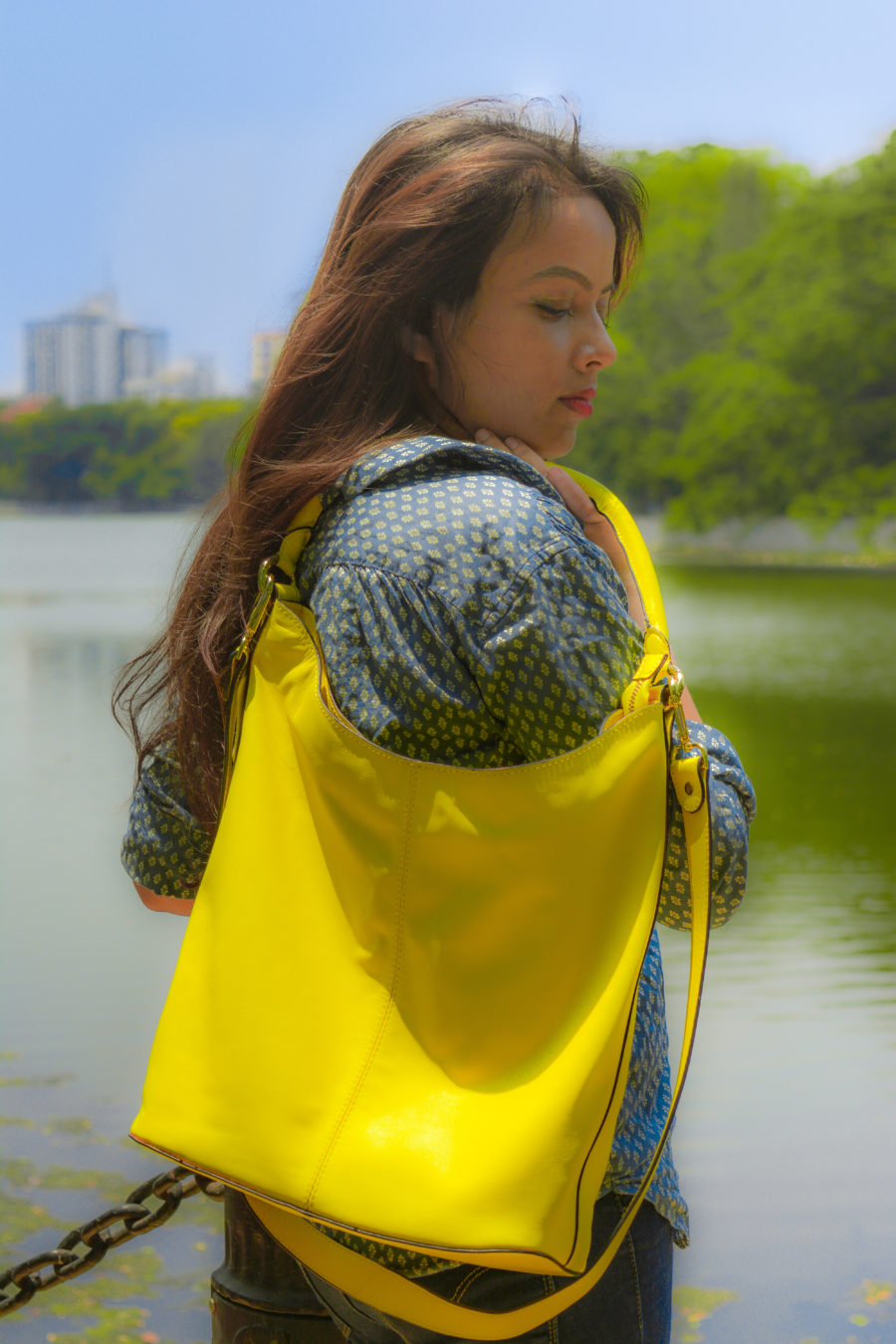 I'm not much of a leather expert, but it's not too hard to tell that the leather used to create this handbag is of super fine quality. Also I find it really cool that it has Top handle as well as a long shoulder strap so you can carry it according to your convenience or style. No wonder it has made it to the list of my top favourite handbags. <3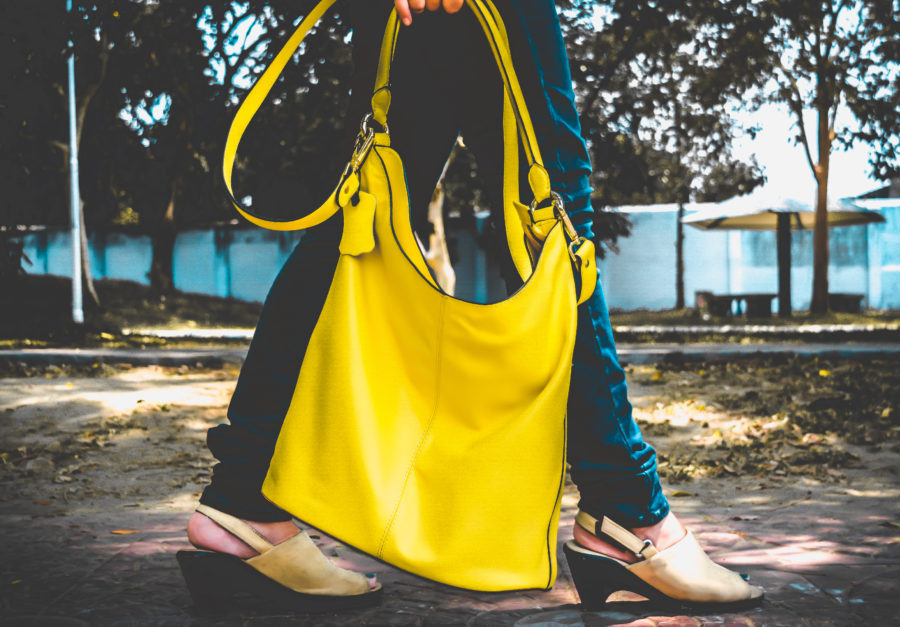 Price:
Rs.2,499
Where to buy:
 Facebook Store, Flipkart, Snapdeal, Amazon
Outfit
Shirt- Levi's
Denims- Levi's
Shoes-Khadim
Bag-Mile London
NOTE: Sponsored post but the opinions are completely honest.