Cushion Compacts are a gift to us from the K-beauty brands. After BB Creams, CC Cream, DD Cream and sheet masks, they came up with this revolutionary creation which will make you want to pack your regular foundations and sunscreens away. However, I am a little too late to get my hands on one of the beauties since the only K-beauty brand in India is far away from my city and I had to literally quit my job to finally visit the store as I wasn't able to manage any leaves. I shopped at the Innisfree store like crazy and it's a little hard to evaluate for me which pick is my favourite one. I came back to my city like a victor, purchasing a small briefcase dedicated entirely to the products I picked up from the store. The cushion compact however is at the top of my favourite list right now.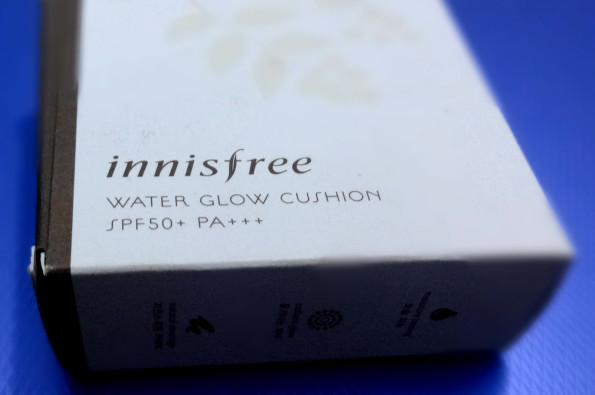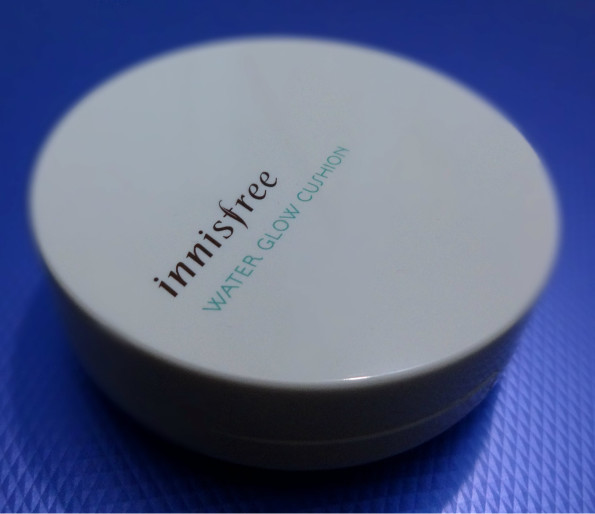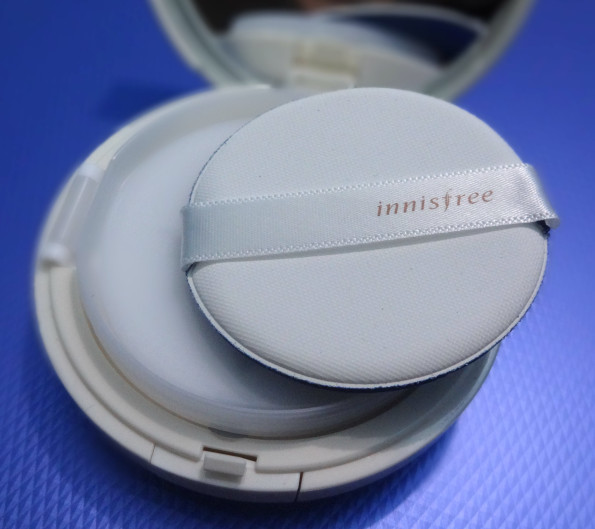 The packaging:
I cannot be more happy with the packaging. It's really easy to travel with. With a film to protect the sponge, the compact cannot get any more hygienic.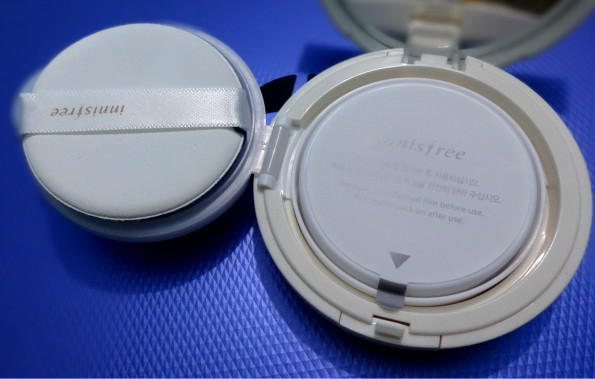 My Experience: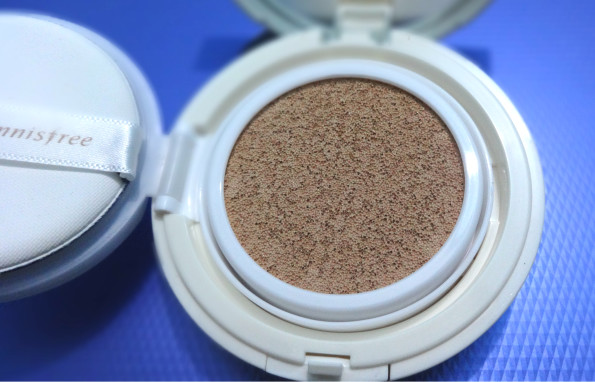 The Water Glow Cushion Compact is meant to give the skin the much adored dewy finish. I fell in love with the compact after the very first usage. It gives the skin a medium coverage but it is totally build-able in case you want a better  coverage. As for me, I am very satisfied with the coverage I don't think I'll need my usual sunscreens ever again. The staying power is pretty good to. It's an universal rule to re-apply your sunscreen every 3 hours so whenever am out in the sun for over 3 hours I clean my face with a cleansing wet wipes, spray on some mist on my face and apply the cushion compact all over my face and neck. I feel that's the most hygienic way to protect my skin from the sun.
Apart from the staying power and the coverage, the application is also worth noting. You just have to dab the smooth, soft puff into the cushion and just pat, pat, pat, all over your face. You might notice the whitish tone in the cream post application, that is because most of K-beauty brand sunscreen uses physical sunscreen instead of a chemical one, which is actually great for your skin. However, unlike any other physical sunscreen, this cushion compact blends super easily on the skin, whereas any other physical sunscreen takes a little effort to blend in and leaves a weird white residue.
The best part? when you feel like your cushion has tried up, just flip it over and use it until that end becomes dry too. The sponge is replaceable and when both the ends become dry you just can purchase a re-fill instead of purchasing the whole thing.
Ingredients: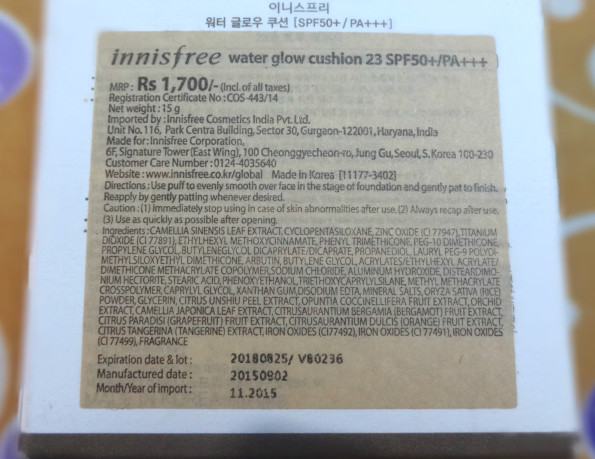 Nothing delights me more than seeing the Zinc Oxide and Titanium Dioxide duo in my product list. 😀
Pros:
Travel friendly
Contains SPF 50+
Doesn't contain parabens
Organic sunscreen
Good coverage
Gives the skin a dewy look
Cons:
Nothing that I can find, except for it can be a little too pricey for those who are in budget, but that is totally worth it.
Rating:
5/5
NOTE: Reposted article from February 2016