Sunday is the perfect excuse to post recipes. I have repeatedly talked about my love for veggies and my preference for eating clean. So today am going to post one of my favourite evening snack, which is not only healthy, but consists of super foods for hair and skin.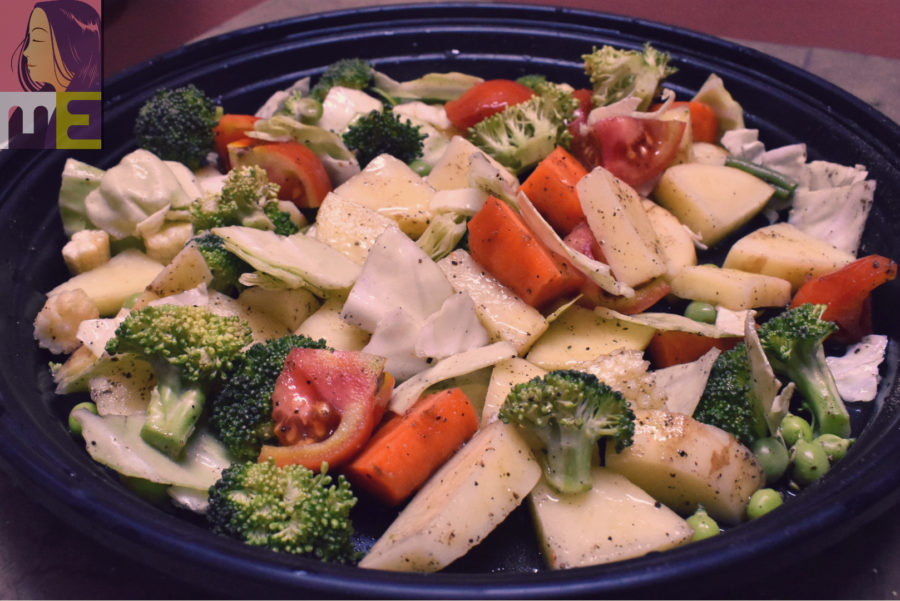 Roasted Veggies:
Ingredients:
Broccoli: half head
Red Bell Pepper: 1
Tomato: 1
Carrot: 1 large or 2 medium
Potato: 1 (You can skip the potato if you are a calorie counter, but I just LOVE potatoes)
Cabbage: 1/4th head
Baby Corn: 3-4
Green Peas: 1 cup
Salt and Pepper
Olive Oil
Green Beans: 4-5
Method:
Cut all the vegetables into bite sized chunks. Put them into a baking tray and season with salt and pepper. Drizzle 2spoon of Olive Oil and bake them at 360 degree in a pre-heated oven for 35 minutes (if you skip the potato, bake for 30 minutes). Bring the tray out every 10 minutes and stir the vegetables.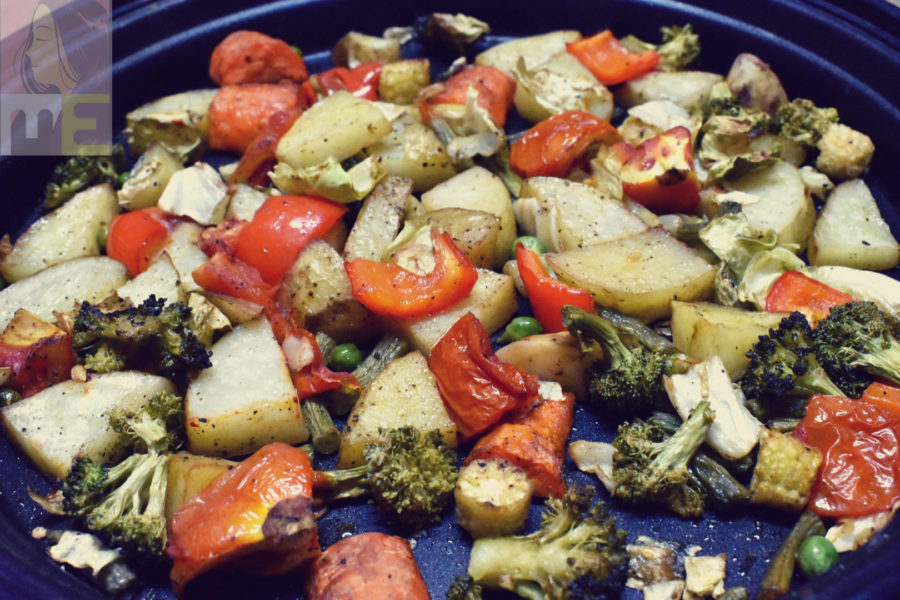 Grill for another 5 minutes and serve hot.