I have never been a hair colour addict, mainly because I don't put half the effort on my hair as I put on my skin. And then because I really love my original hair colour that has a natural hue of the shade brown and I guess I might have to thank my Hispanic genes for it.
However, I am always up for experimentation. So when BBlunt reached out to me to review their newly launched super affordable hair colour, I was like why not! I have previously used their Shampoo and Conditioner and really loved them. And I have been reading the positive responses from people that have already used the colours. So I chose the shade closest to my real hair colour, just a bit lighter- Honey Light Golden Brown.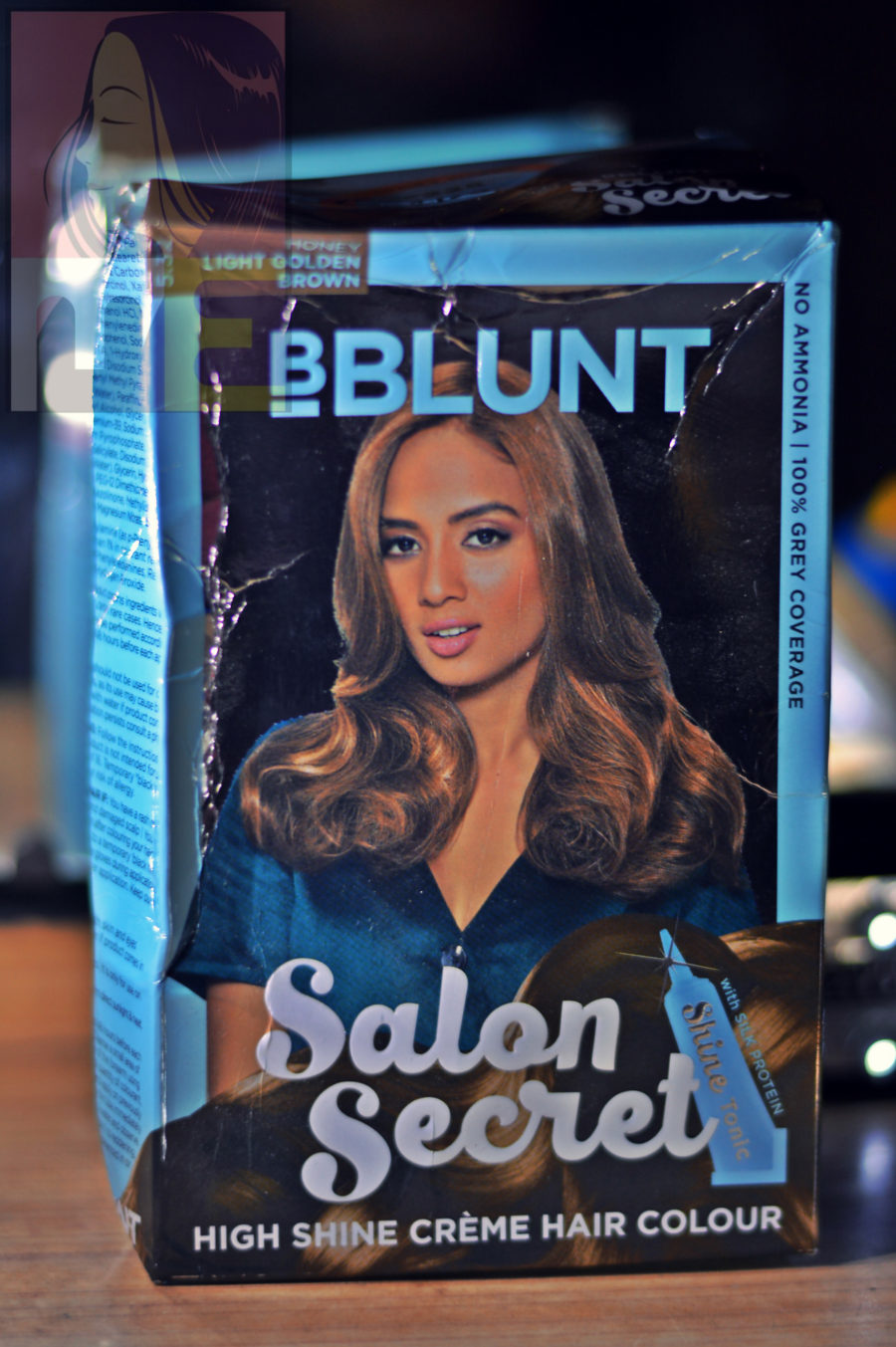 I guess I received it back at October but since I have been suffering from massive hair loss since the month of June (may be because of the fact that I don't put any effort on my hair at all, when it comes to my hair my mantra is: no torture, no care, but I guess it's high time that should change) I waited until November to actually get my hair coloured.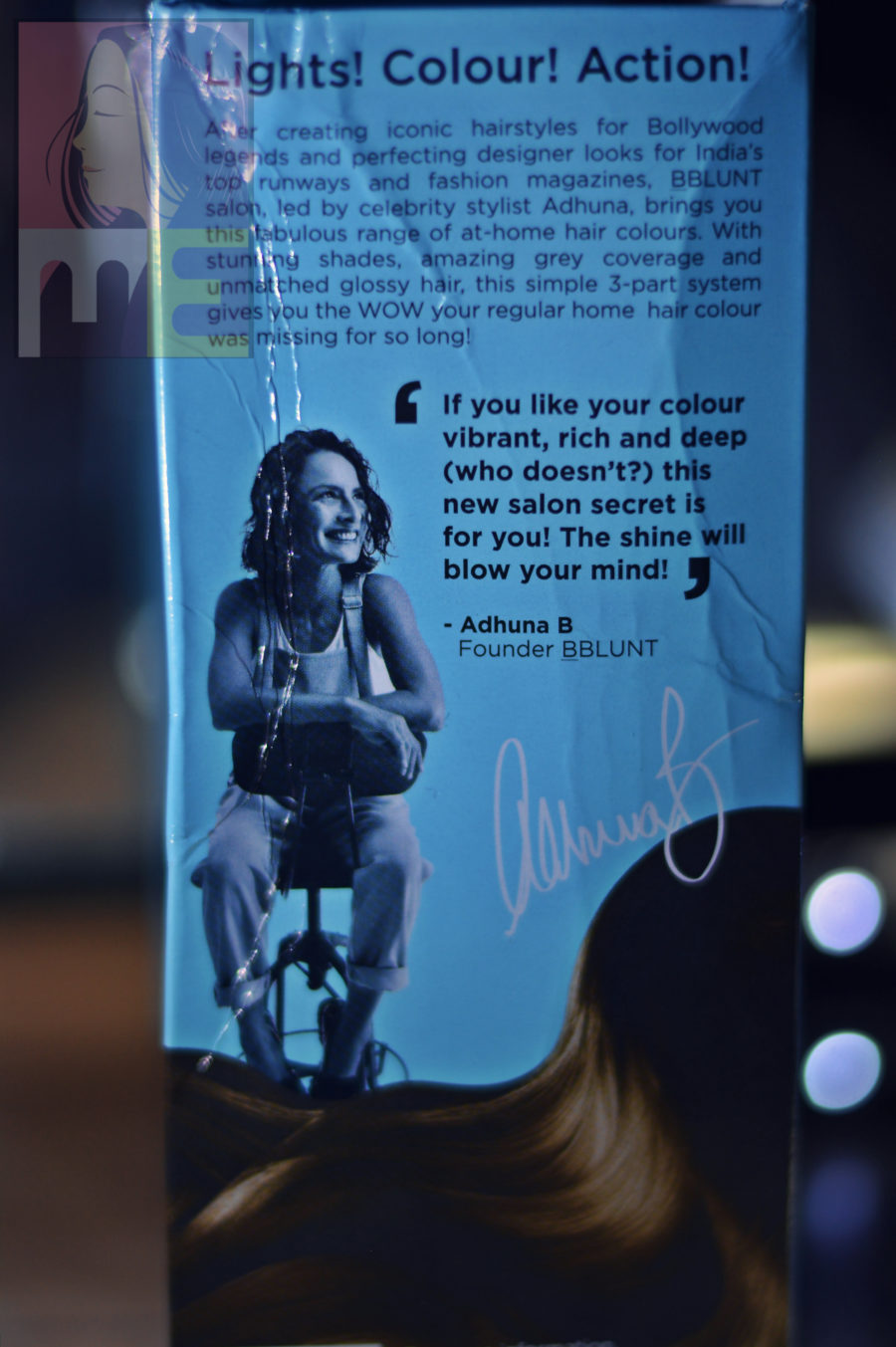 When I used the colour, I was still suffering from hair loss but I went ahead anyway.  To my major surprise, my hair fall didn't get any worse; in fact my hair stopped falling for about a week after using the colour. Can that even happen?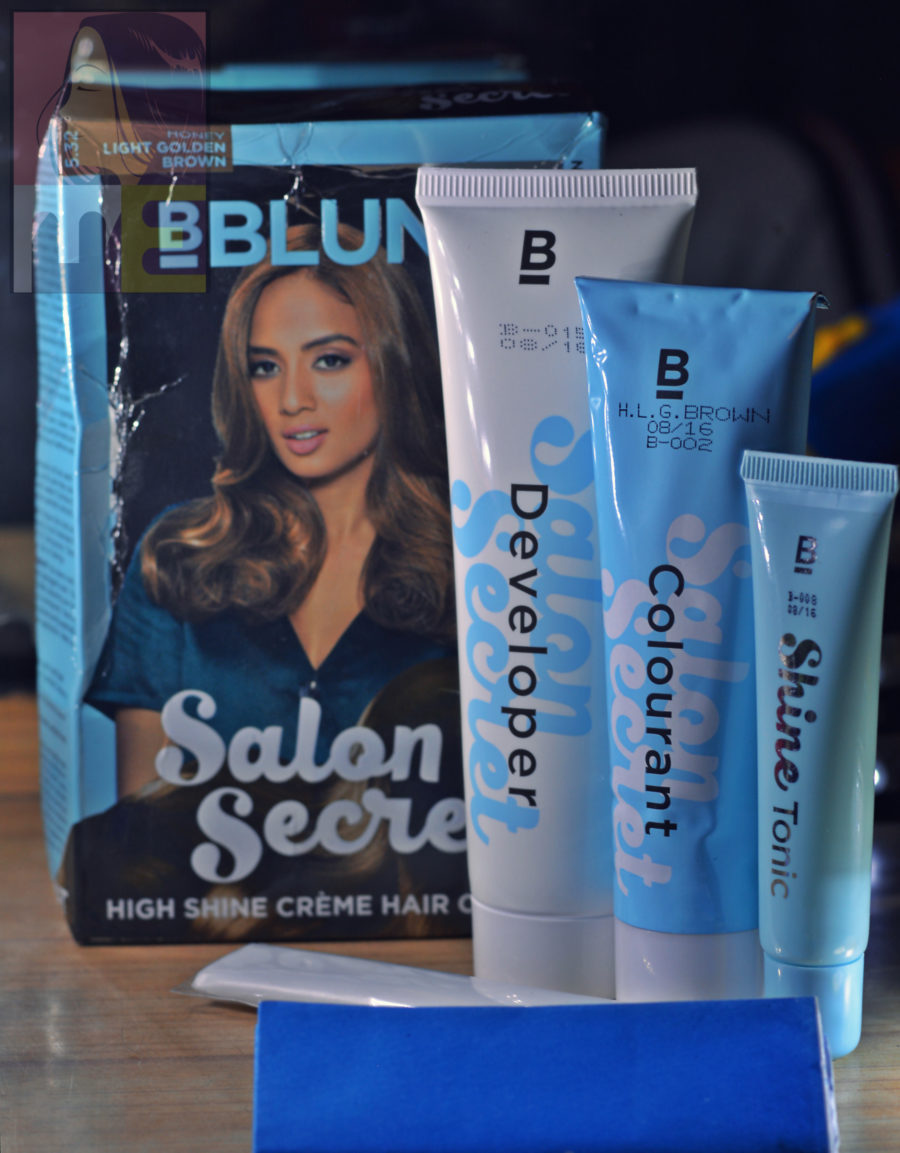 Anyway, let's get back to the story of my application. The box contains 3 tubes: the developer, the colorant and the shine tonic and there were two plastic gloves. I mixed the contains of the 3 tubes in a plastic bowl using a colouring brush that wasn't included in the box. I thoroughly combed my hair and applied the colour to my hair strands making a bun with the already coloured hairs. The instructions said to wait for 30 minutes and then wash it off, I preferred waiting 40 minutes. Since the instruction didn't mention if I should use a shampoo while washing it off or not, I went ahead and used a shampoo followed by a conditioner.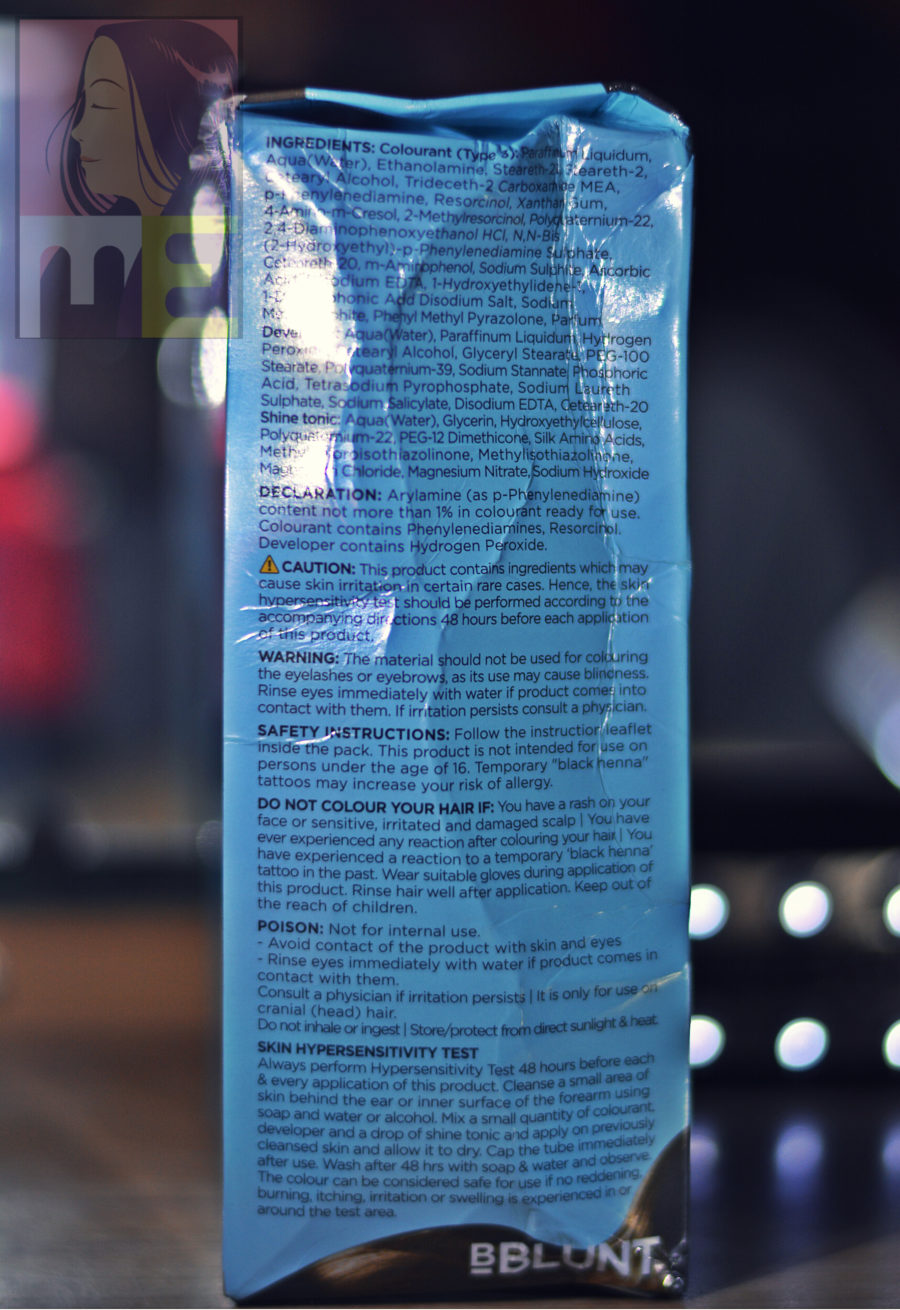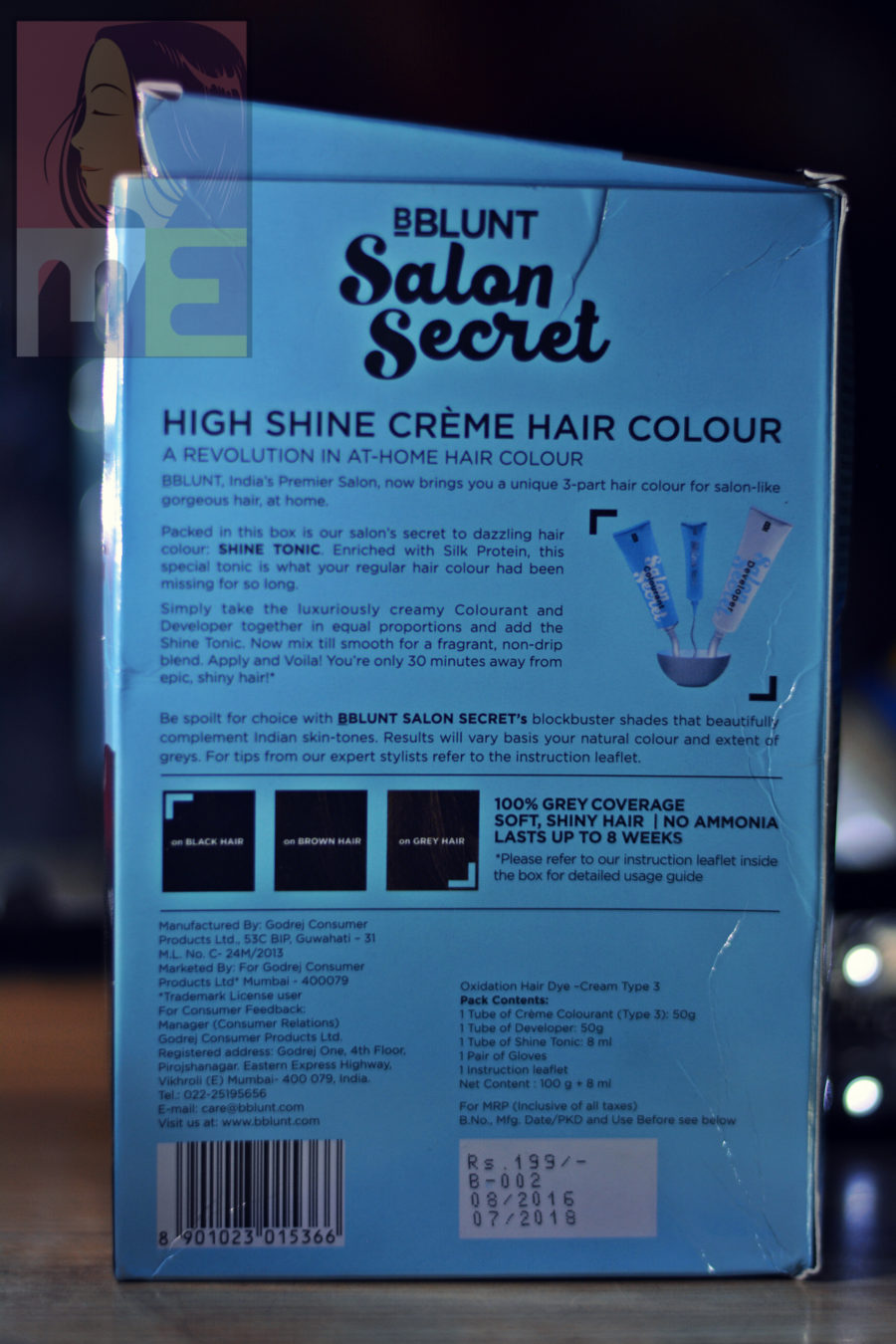 I avoid using a blow dry unless I really need to, as I mentioned- no torture, no care. As my hair started air drying, the colour became noticeable, and the best part? My hair has never felt smoother. I really have been enjoying the new colour and I might even start experimenting with the other shades from BBlunt as well. I have used the colour on 24th November, and the colour is nowhere near losing its charm anytime soon.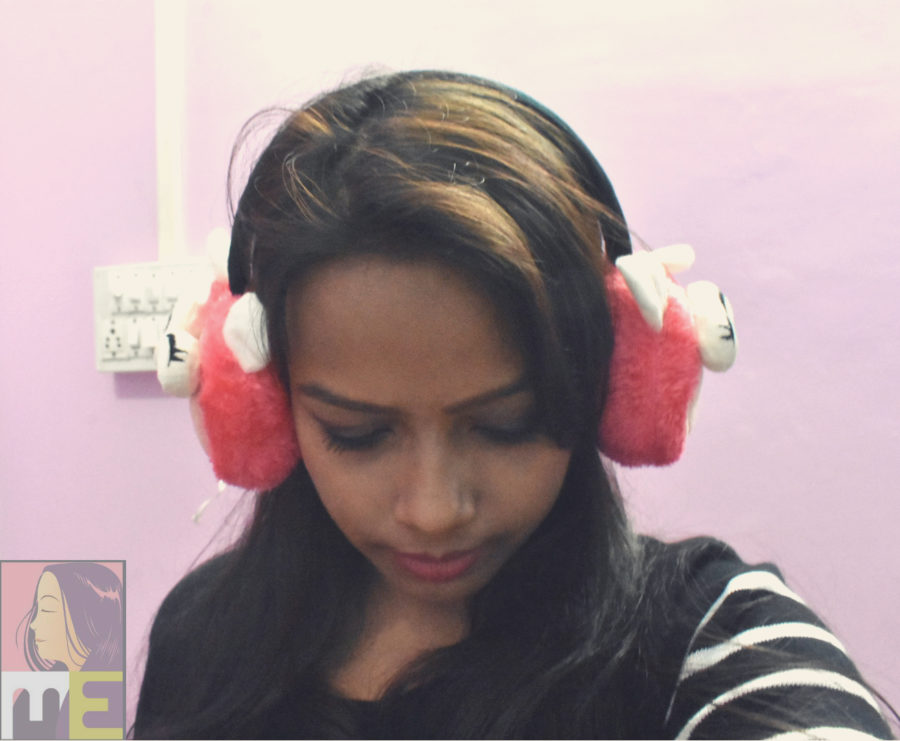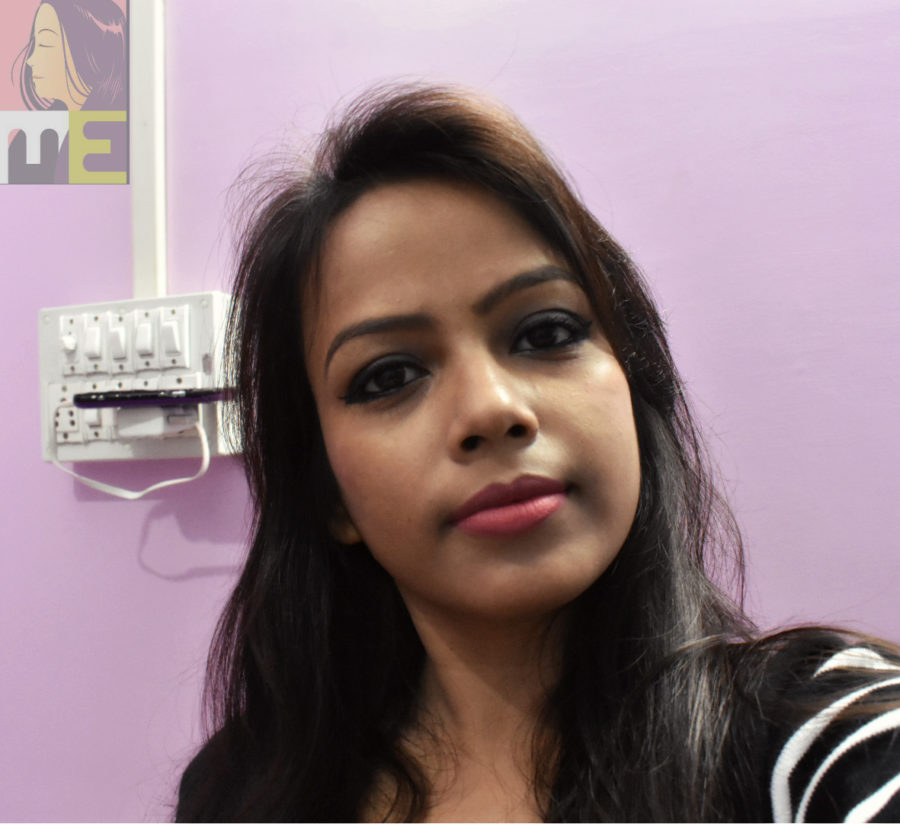 [Pictures of my hair taken last week]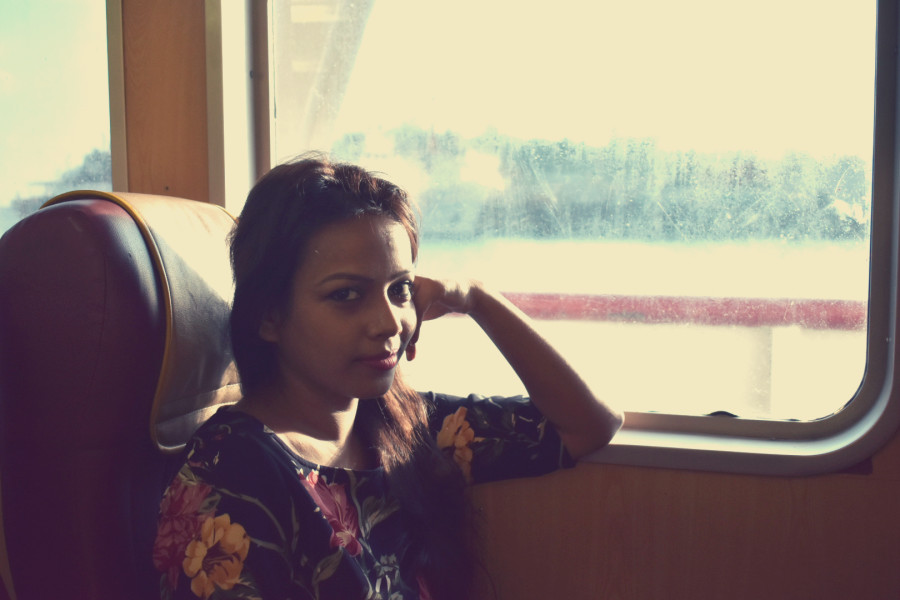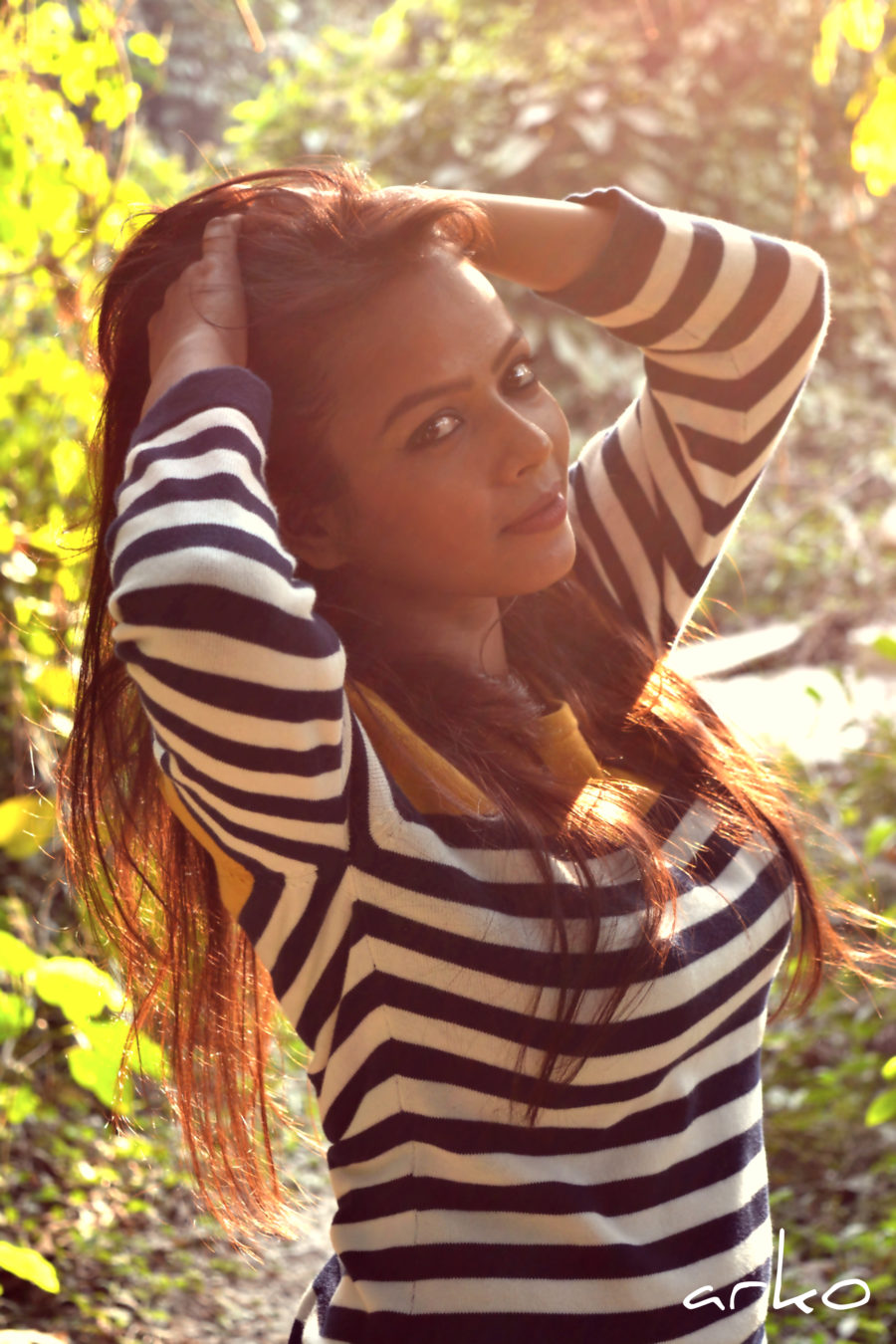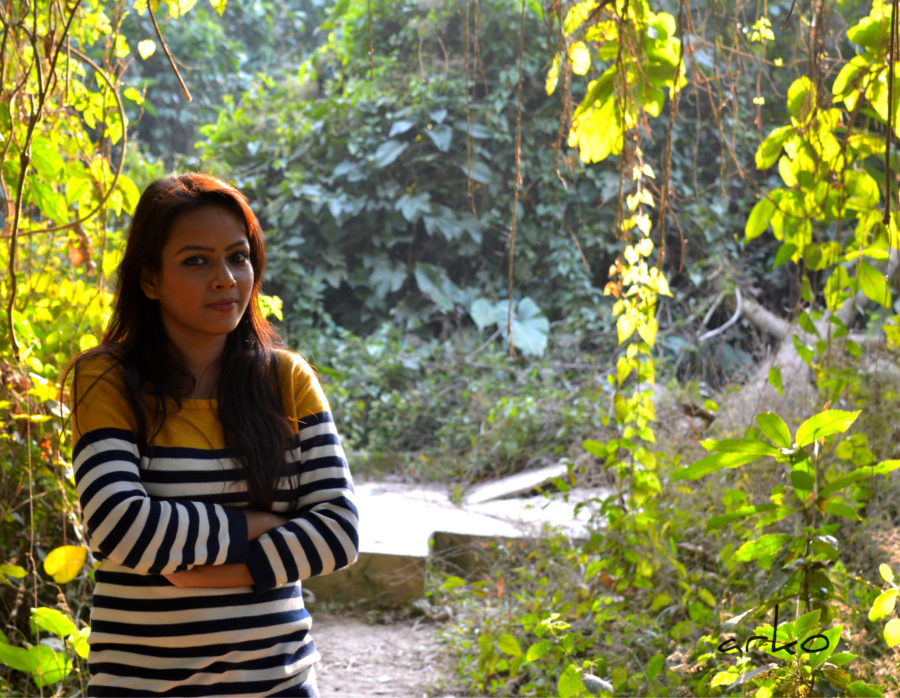 [Pictures taken last month]
Price:
MPR 199/- Rs
Where to Buy:
Pros: 
Pocket friendly
No ammonia
Makes hair super smooth
Didn't worsen my hair loss problem
All the colours from the range are suitable for Indian skin.
Cons:
Nothing as such. However, since all the colours from the range are created keeping in mind Indian skin tone, people who want to opt for a lighter hair colour might be disappointed. The Honey Light Golden Brown is lightest of all the shades. In fact, I myself would have chosen even a much lighter shade if there were any, but then again, let's go back to the point that the shades have been created for Indian Skin tone.
Shades available:
Black – NATURAL BLACK 1
Chocolate – DARK BROWN 3
Blueberry – BLUE BLACK 2.10
Honey – LIGHT GOLDEN BROWN 5.32
Wine – DEEP BURGUNDY 4.20
Mahogany – REDDISH BROWN 4.56
Coffee – NATURAL BROWN 4.31
Final Verdict:
If you want to colour your hair and you can find your desired hair colour in the above mention list of shades, look nowhere else. I know I am not a hair colour expert and this is only my third time colouring, but I can definitely assure you that you cannot find a better colour, at least not in that jaw dropping price.
RATING:
5/5
NOTE: Product sent for review purpose but the opinions are completely honest.
Yes, this review ends here, but I just want to tell you guys that prior to receiving this colour, I had purchased the Wash Off hair colour from BBlunt in the shade pink, anybody wants a review on that?