So you guys might know that I use body lotions throughout the year only replacing them with Body Butters during the winter. But that was until I received the Oshea Sheasoft Fairness Nourishing Body Lotion which kindda changed the game.
I don't have an extremely dry skin, I just love keeping it healthy throughout the year, but during winter, my skin seems to need more than just a body lotion. Days when I use just a body lotion during winter, my skin tends to get dry by the time I am ready for bed, and by next morning if feels like my skin has been deprived of any moisturization for ages. With body butters, it's a bit better, I go to bed with healthy skin, and by the time I go to shower the next day, my skin seems to get dry and dehydrated. But with this body milk from Oshea, it feels like all my body moisturization problems have been solved.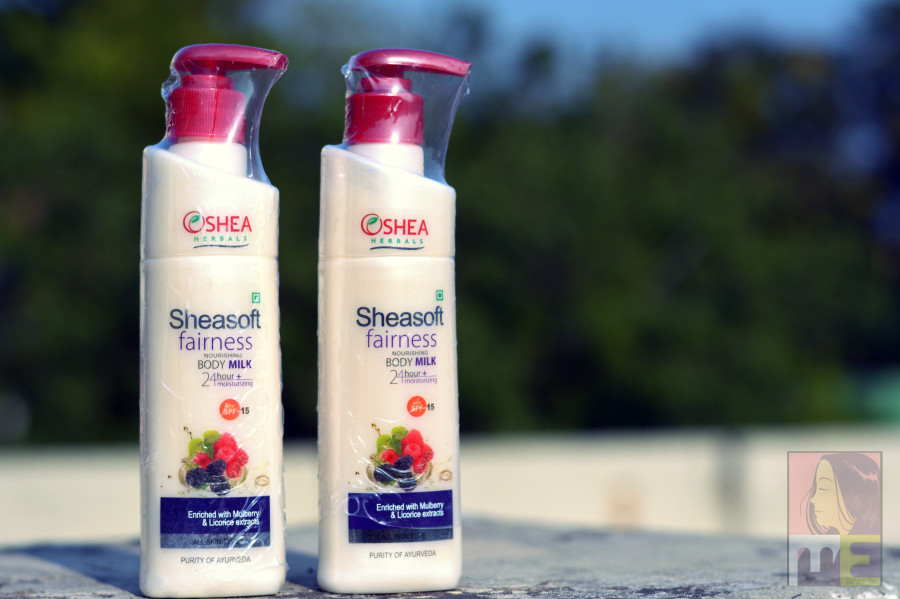 Description:
Quick penetrating body lotion enriched with vitamin E. An unique blend of moisturizer shea butter, Kokum butter and aloevera extract to tone skin. Non greasy formula that hydrates skin all day long,and lightens skin tone.
ACTIVE INGREDIENTS: Shea Butter and Kokum Butter- Excellent skin emollient & skin softening properties. Restore skin moisture & suppleness. Mulberry leaves-conditions dry and patchy skin,lightens skin tone. Licorice-lightens skin tone.
DIRECTIONS : Apply all over Hand and Body. Smoothen till skin absorb it. SUITABLE – ALL SKIN TYPE,Size-250ml.
DIRECTION : Use it twice daily for soft, smooth and brighter skin.
Price:
Rs.225 for 150 ml
Where to buy: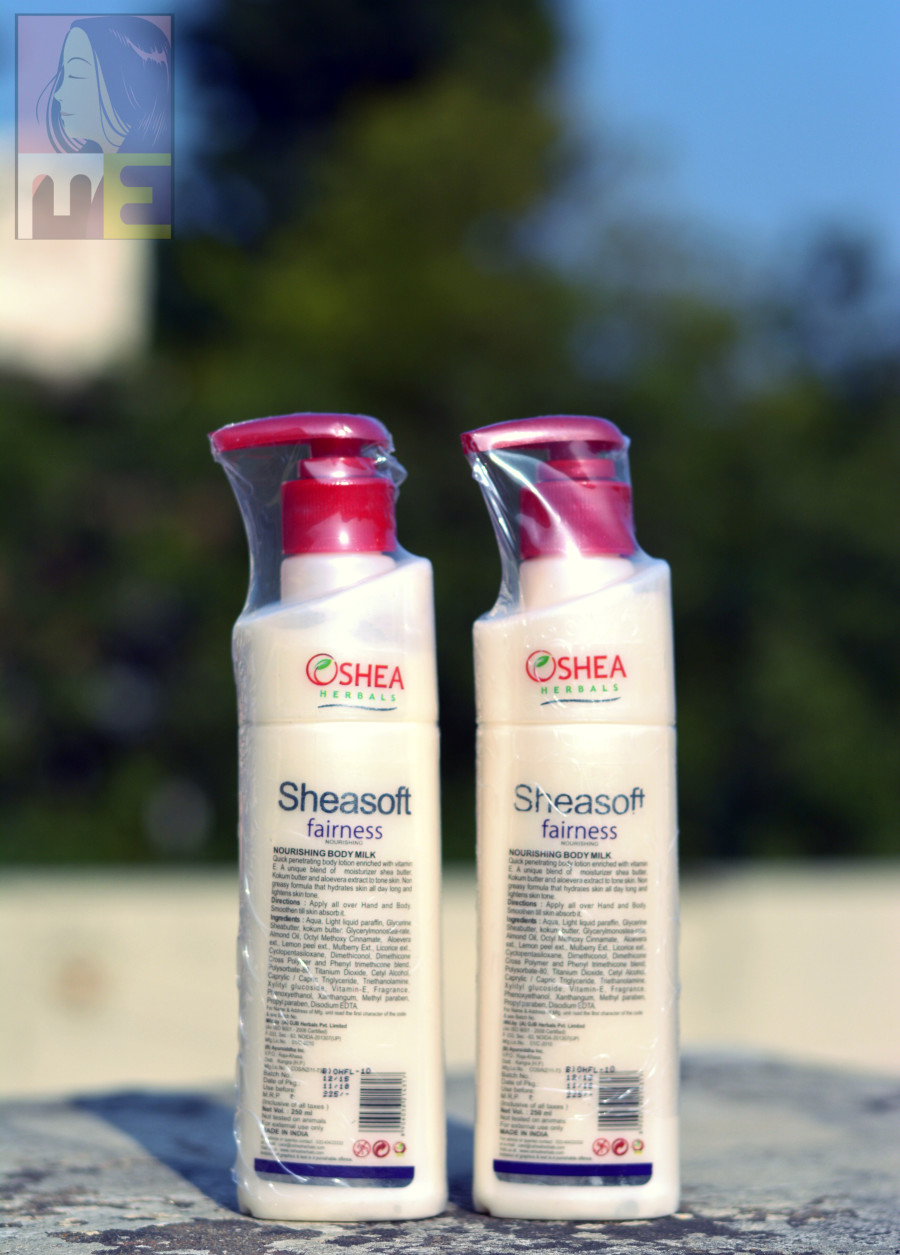 Texture:
Neither thick nor runny
My Experience:
 I'll explain why exactly this body milk is a game changer. Firstly, just as the brand claimed, it has a quick penetration formula, and it absorbs into the skin in fractions of seconds. Meaning it doesn't leave a greasy or heavy feeling and I can bet that it will work as amazing as this even during summer.  Now for the moisturizing power, would you believe if I tell you that it hydrates better than a body butter? That's right. When I hop into the shower the next day, it doesn't even feel like my winter skin. So another one of the claims that's true- it moisturizes for 24+ hours.
And what's more? It contains Titanium Dioxide, meaning that the SPF 15 is basically Physical Sunscreen and not a Chemical one, and will suit even the most sensitive skin-i.e. mine. And also the bottle comes with a pump and it cannot get more hygienic and easier to use.
The lightening effect might be true since it contains liquorice, but I can't really tell as I came back from Andaman severely tanned and with horrible allergy and it would have taken me around a month to get rid of the tan and notice the lightening effect, but I preferred giving this Body Milk a shout out already. And the mention of my horrible allergy reminds me to also tell you guys that the body butter I took with me on my trip made my allergy even worse.  But thanks to this amazing body milk, it actually helped recovering from my severely swollen, red, patchy allergy. 3 days of using this body milk and you cannot even tell how badly I suffered from the sun allergy.
One minus point goes to the added use of Paraben. If you are someone who tries to stay as far from parabens (just like me) as possible you might wanna rethink about purchasing this Body Milk as it contains parabens not in one form but two. But if you are someone who doesn't care about parabens and usually opt for drugstore body lotions (usually they contain parabens in 2-3 forms), I should suggest you to get this one instead, as it's far better than any other body lotions that I've ever used, and it costs the same as the drugstore brands.
Pros:
Does everything that it claims
Super affordable
Hygienic
Comes with physical sunscreen- SPF 15
So far the best body milk/moisturizer that I've ever used
Nice floral scent
Cons:
Contains paraben
Won't be my choice when I'm travelling
Rating:
4.5/5