With Christmas around the corner, my house has finally started looking a bit festive after all the unpackings had been done. While the baking stuffs are getting ready at the Kitchen, I took my time to bring out all the Christmassy stuffs and started making my bedroom Christmas themed.  You can smell Christmas literally in every corner of my room, including me. Guess how?
Well, I'll answer that. One of my beloved all-natural, handcrafted brands SkinCafe launched their Christmas themed lip butters. They call it holiday special, but I'll continue calling it the Christmas Special. So the lip butters they came out with are- Gingerbread Latte, Spiced Pumpkin Latte and Peppermint Latte.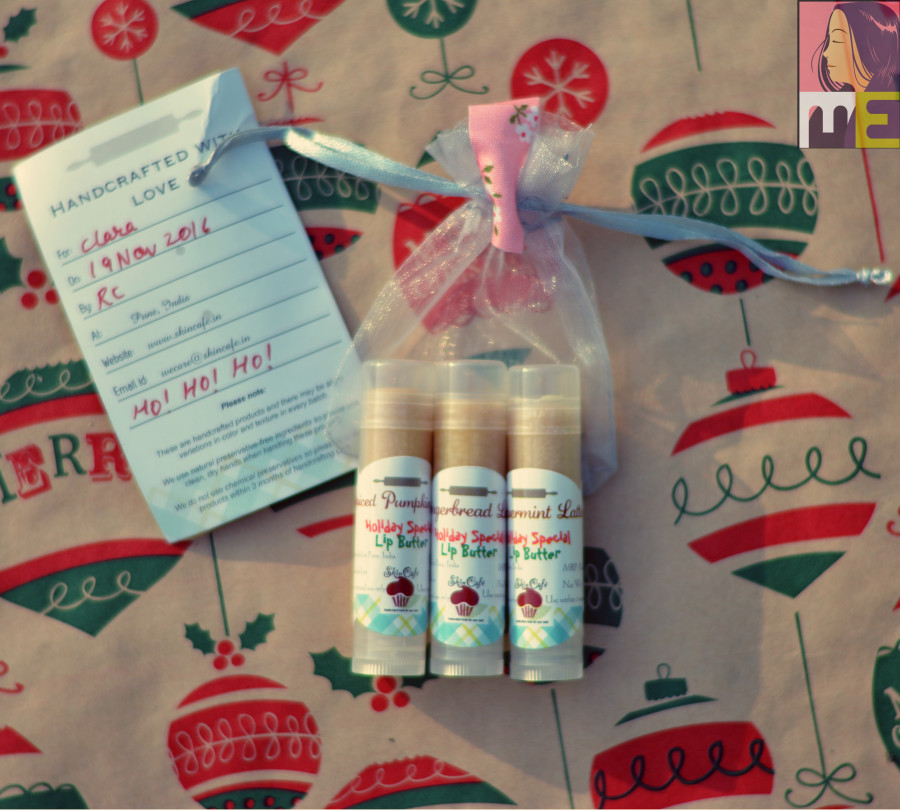 I mean wow! You can now literally smell Christmas on your lips too, and just like any other Skincafe products, the packaging cannot get any more adorable than this.
Now let's take a look at the ingredients:
Clove Bud Essential Oil
Cinnamon Essential Oil
Nutmeg Essential Oil
Shea Butter
Kokum Butter
Jojoba Oil
Apricot Kernel
Sweet Almond Oil
Ginger Essential Oil/Peppermint Essential Oil/Pumpkin Seed Oil
Shelf Life: 3 months
Price: MRP 500/-
You might think that the price is a bit high for a lip butter, so let's tell you how it becomes all the more reasonable. In a couple of my previous posts, I wrote about my lip balm addiction, how I used to reapply lip balms within 15-20 minutes and that I always had 12-15 lip balms scattered everywhere from my under my pillow to my numerous hand bags for my convenience. About a couple of months ago I learnt that it's actually an addiction that no one talks about. Lip Balms that contains humectants such as hyaluronic acid and glycerin makes your lips permanently dry.  The more you use those lip balms, the drier your lips will get making you reapply more often, which I figured was my case. I immediately started using lip balms as less as possible which was hard as my lips would get dry and chapped as apparently it was harder to check out the ingredient lists of all the lip balms that I proudly own. As soon as I thought it's becoming a little easier, along came winter making it all the more hard. And that's when I was generously sent out these Christmassy Lip Butters which changed the scenario.
And if you are still not convinced, just look at the list of essential oils used to make these babies. No wonder I can get away without reapplying within 3-4 hours.
Gingerbread Latte: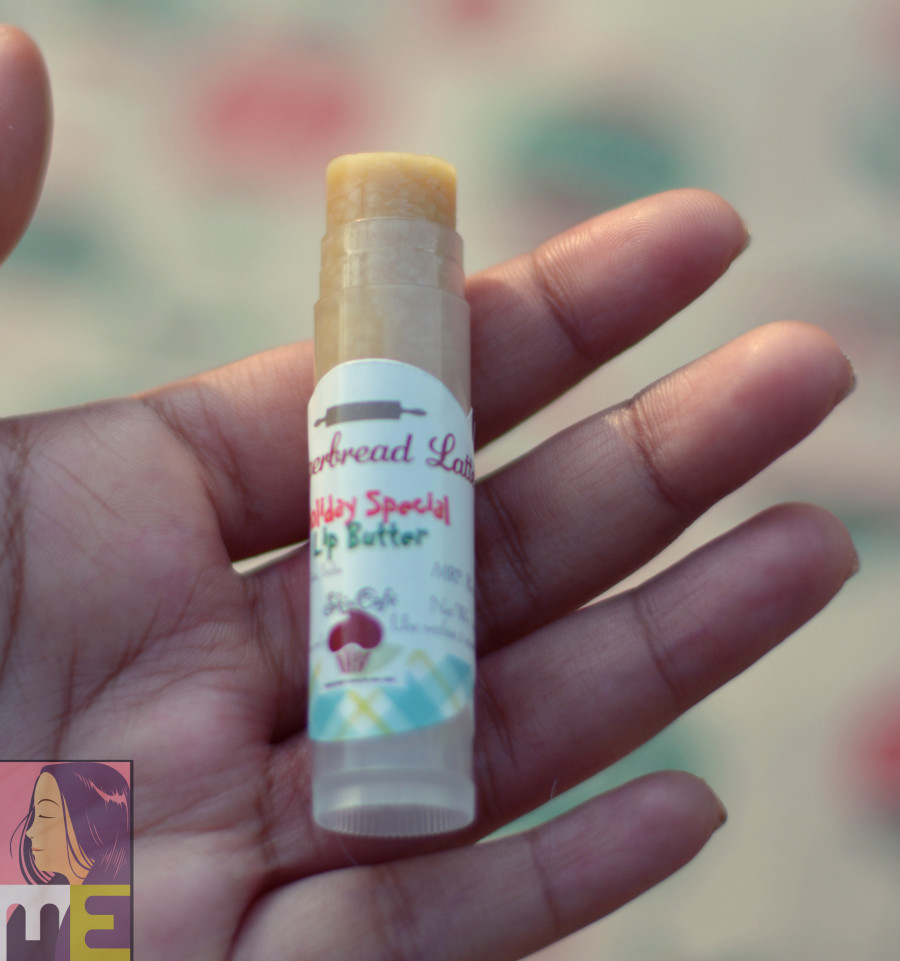 As the name suggests, smells like gingerbread.
Spicy Pumpkins: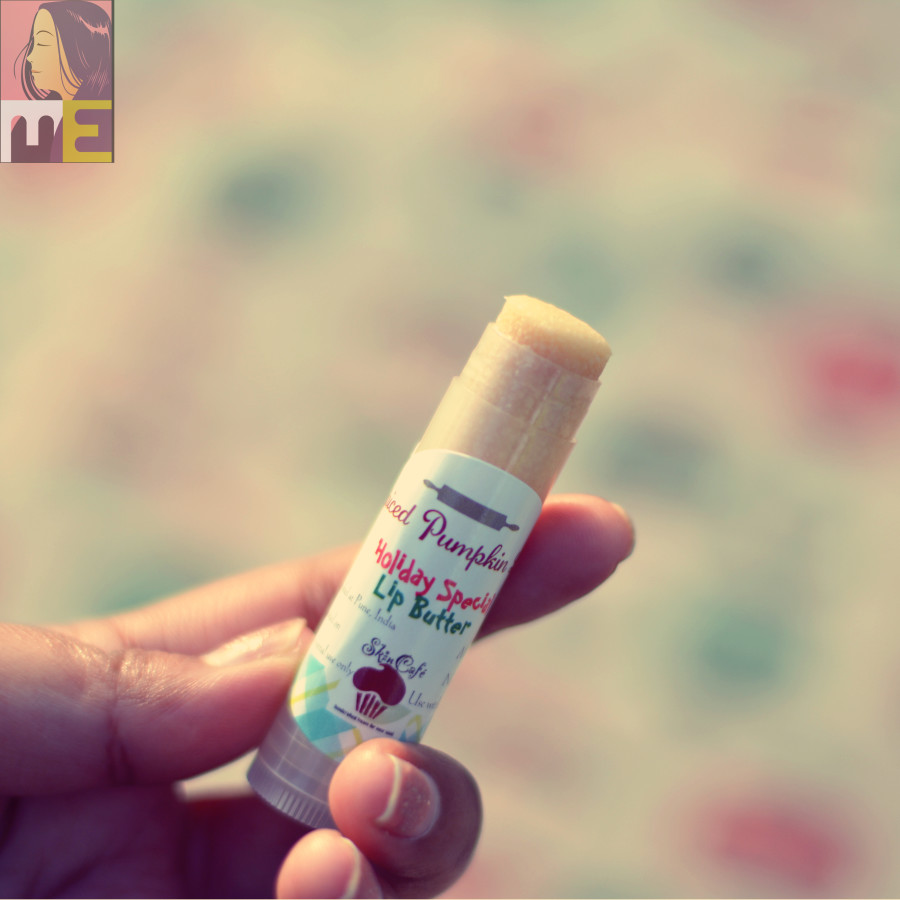 Hated Pumpkins since I was a kid, sure enough never had anything with pumpkin spice in it, but this smell makes me want to.
Peppermint Latte: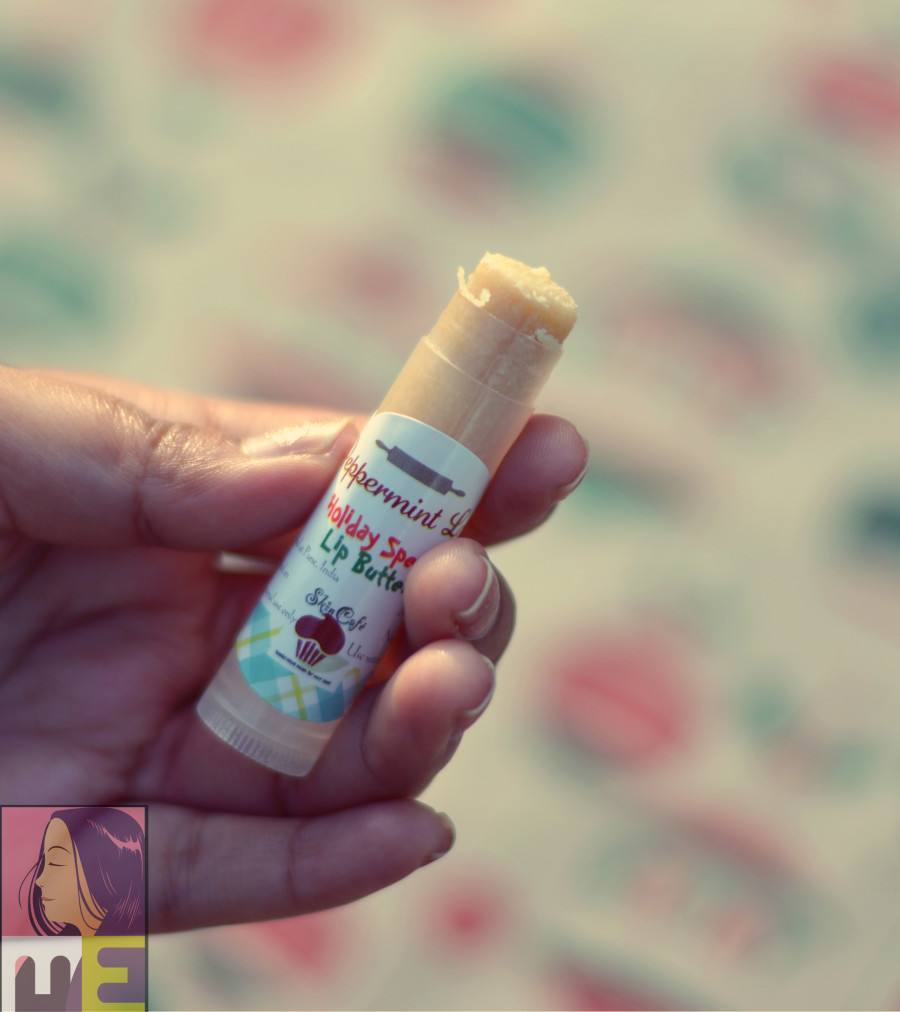 That amazing minty smell!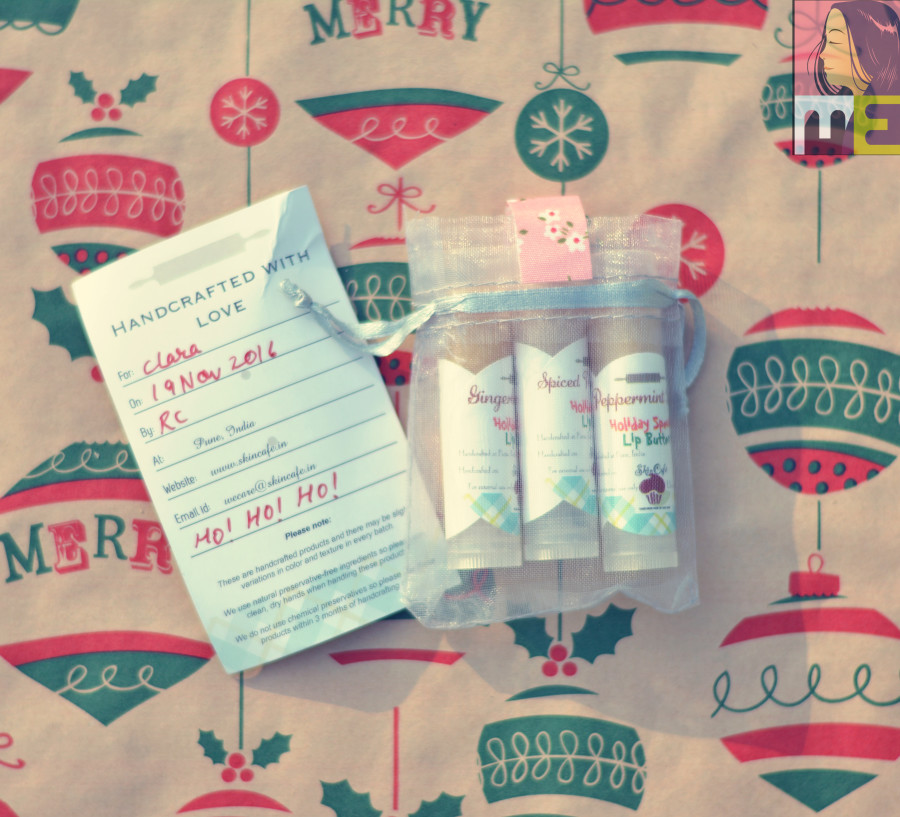 So if you are looking for adorable Christmas gifts, you know what to buy. Which reminds me that I have been working on a Christmas Gift guide and am just waiting for a couple of deliveries to arrive. Who's excited?
Pros:
Adorable Packaging
Doesn't contain humectants.
All natural ingredients
Contains loads of essential oils
Keeps lips hydrated for a long time
Smells Amazing
Travel Friendly
Makes amazing Christmas Gifts
Cons:
Nothing
Rating:
5/5
Note: Samples sent for review purpose but all he opinions are honest.
Where to buy:
http://www.skincafe.in/