Another day, another Sheet Mask. Today it's the Foodaholic Green Gram Natural Essence mask I received from Skin18.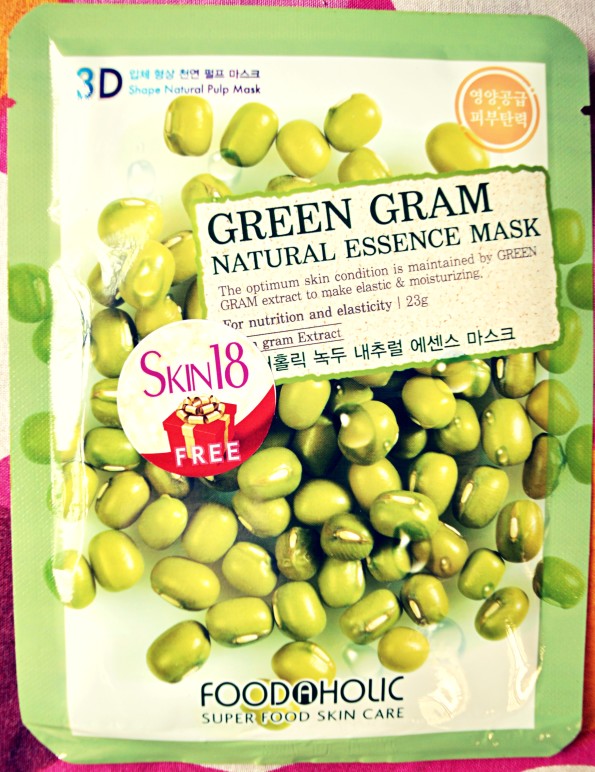 Just the other day I was talking about my high expectations from Sheet Masks and today I'm going to review one that met all those expectations. The Green Gram Essence Mask is indeed a 3D mask, which means that it's sewn in such a way that it really has a dimension and kindda covers the neck area as well. So to say, it is the first 3D mask I've used which fit my face perfectly. The technique of applying a 3D mask is to fit the chin area first and then the rest of it. The cotton is slightly thicker than any regular sheet mask which means you don't have to worry about tearing your Sheet Mask while unfolding it. When you usually apply a Sheet Mask, you get a lot excess serum/essence which is supposed to be applied on the neck and hand or anywhere you wish. In this case there weren't any leftover essence and I am not complaining because I really hate the feeling of dripping serum everywhere.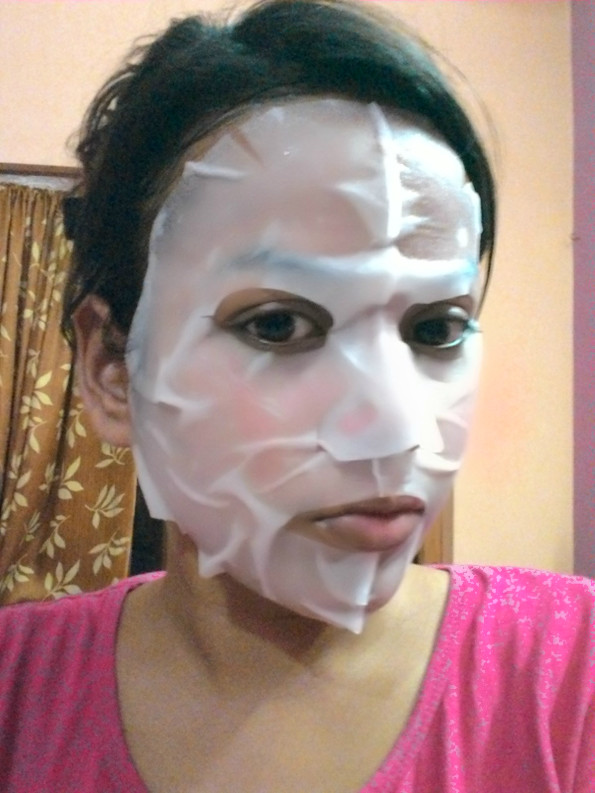 The mask gave my skin an immediate a cooling, soothing and refreshing feeling and that's something I should rave about. I have been complaining about how hot it is right now at where I stay and this soothing feeling was all my skin needed. I have been using Sheet Masks every once or twice (sometimes more) a week for a year and I haven't met any one as refreshing as this one. This is like the perfect gift you can give your skin this summer. I should admit that I threw the Sheet Mask into the refrigerator before using it but the time period was just around 4-5 minutes. I can only imagine how it would have felt on my skin had I left it in there a few more minutes.
The immediate after-effect was noticeable. My skin felt so much plumper and soft like a baby's cheek and my face was visibly radiant and smooth when I woke up the following morning.
Pros:
Fits Perfectly
Does what it claims
The right amount or essence.
Calms and soothes the skin
Pocket friendly (skin18)
Cons: Nothing that I can find.
Will I purchase it again?
Yes, I'll purchase a lot.
Rating:
4.8/5