If you are following me on Instagram, you'll probably know that I am taking the #novembersheetmaskchallenge which is basically posting about different masks each day. The day before yesterday the theme was favourite veggie or fruit, and here comes my first disappointment from the Tonymoly I'm Real sheet mask series.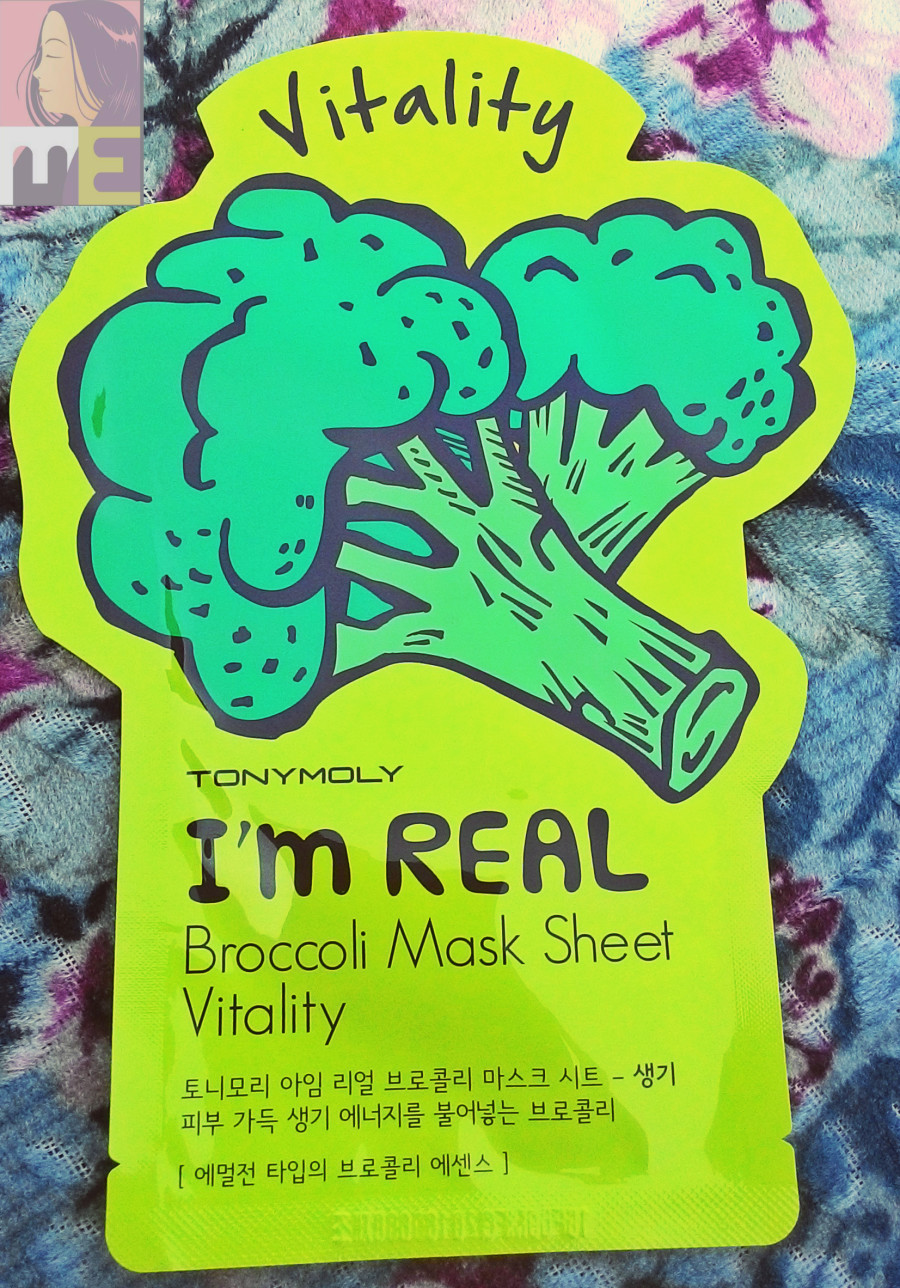 The sheet mask claims to provide vitality and energise tired skin. Now I am a certified insomniac who rarely sleeps before 5 in the morning, and that has been showing on my skin lately.  My skin has never been so dull and while I thought that a green tea mask would soothe my skin, I had a second thought and dug out my favourite veggie mask which happens to be broccoli and it claimed vitality. Seemed legit that my tired skin required some energy so I threw it on my face without a second thought.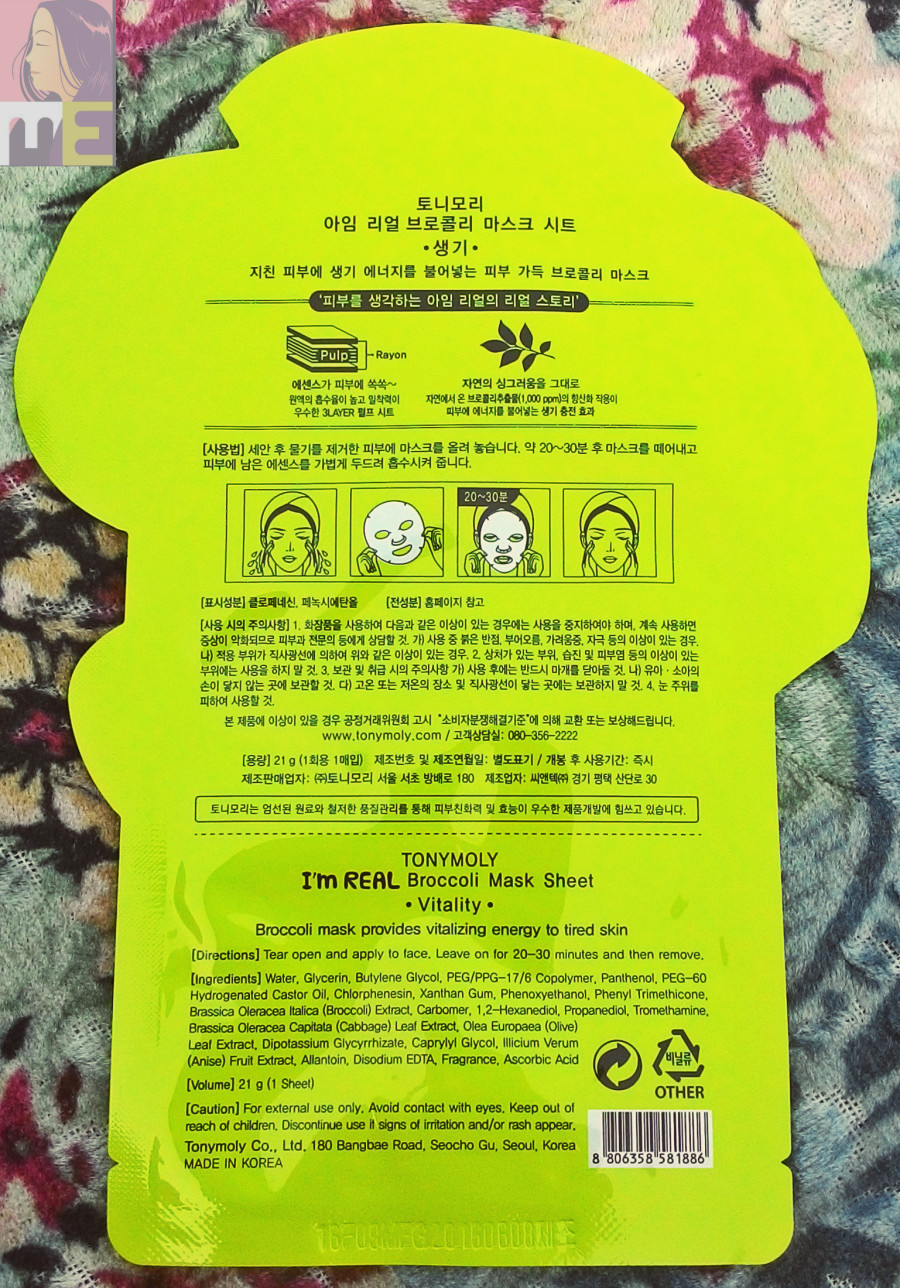 The fitting wasn't very good, but not terrible either. I kept it on for 35 minutes and when I took it off, I was impressed with the extremely hydrated skin and the radiant glow. This impression however didn't last long as I woke up the next day with two cystic acnes: one on my forehead and one on my skin, along with that so many tiny bumps and an irritated skin. It's a rather surprise that the CosDna analysis didn't show any major irritants/trigger as I don't usually (ever) break out after using a sheet mask and this time I did. How can even a broccoli possibly go wrong?
Pros:
Pocket Friendly
Travel Friendly
Super hydrating
Cons:
Will I recommend it?
There are so many more sheet masks to choose from this range.
Rating:
2/5