Hello there, petite goddesses! You know all those times we had faced hell lot of trouble with those clothes, shoes and well, pretty much everything because it looks like somehow, the designers seem to think there are only two sizes. A  five-year-old baby size, or a giant-metal-women size and they tend to forget we are the in-between size! And all those times we desperately tried not to look like we draped a bed sheet when we wore palazzos, and not to look like a kid wearing her mom's dress in maxi dresses and failed epically. But that gave us some sense of what to wear by now! Let us expand our 'what to wear' wisdom and look at the tips that will help us more in day-to-day clothing hassle.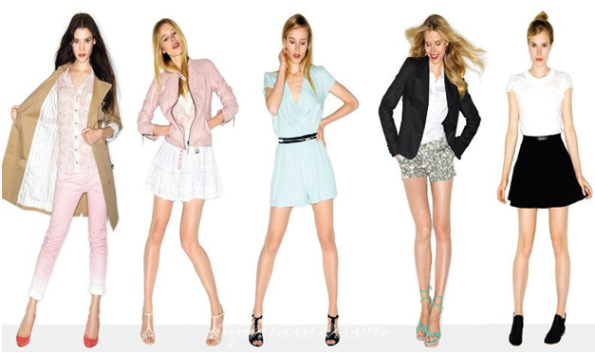 No Capris
Nope nope nope. No capris at all. They will just make your legs appear shorter than they already are. As if we need that! And the reason is, calves are the widest areas when it comes to the lower legs. And capris end right there, at the mid calf region and just do the opposite of what we want! Making our legs look fat and short.
Go with the monochrome look
It is a highly known fact that monochromes will make you look slimmer and taller. The advantage you have here is, monochromes create an illusion of height and what could be a better way to hide the short (sorry!) legs and torso? Horizontal prints are cool too. Specially with the pants and the trousers, they will make your legs look long and endless. If you think the look is too boring, you can add up belts to it, but make sure you use slim belts and ditch the bigger ones.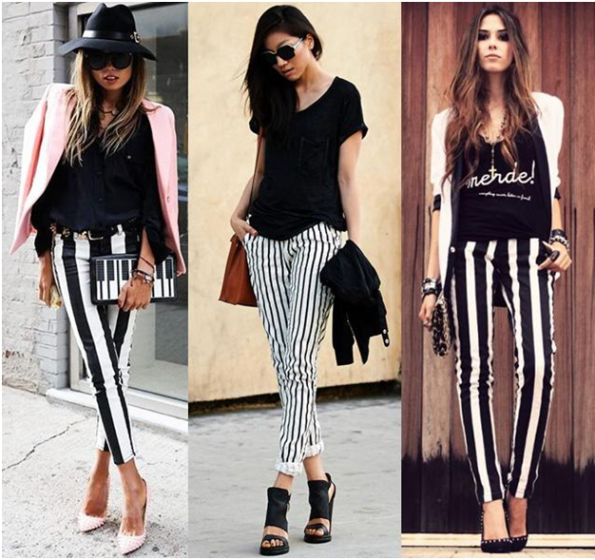 Say yes to high waist
Be it jeans or skirts, opt for high waist. And tuck your blouse in. This will emphasize your waist and not only it makes your legs look longer, but also it will make you look slimmer, narrowing the hips. The advantage petite women have here is that they can happily show off their curves without looking like a kid who hit puberty way long before it's supposed to happen. There are brands like Levis and Forever 21 that will just fit you just in the right way and you don't have to burn a hole in your pocket for that! There are Myntra discounts and offers for these brands and you can go shopping happily!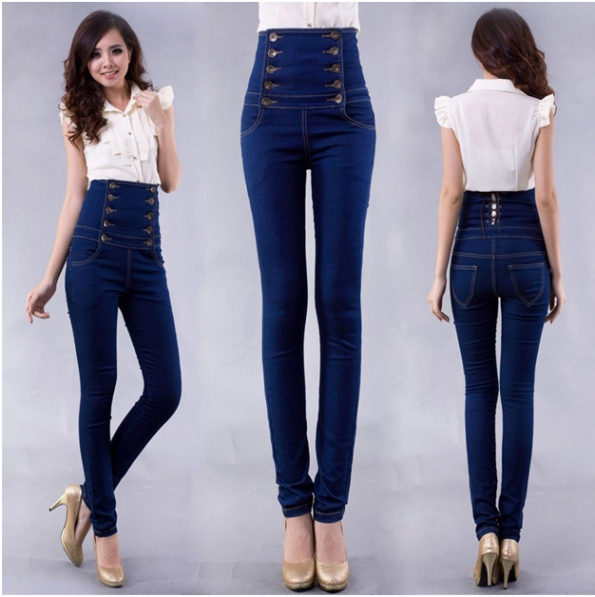 Pay attention to patterns
Say no to bold patterns. They will just overwhelm you. Go with pretty floral prints or anything small and cute. Huge graphic prints will really look odd and totally ugly. The same goes with accessories. Specially bags. Make sure you choose totes that don't swallow you up. Go easy on the accessories too. Pick all the simple ones so you don't look overdressed, even though you're not. Take a look at these floral beauties right here!
Mind the length of jackets and shrugs
Jackets and shrugs are oh-so-chic looking but they will ruin your whole outfit  if you don't pay attention to their length. If you wanna wear a long jacket, make sure you're not buttoning it up. And the short jackets, cropped ones are the best! Don't go for the jackets that reach till your hips or longer. Those will make your torso look even more shorter. Play around with brighter colors and checks!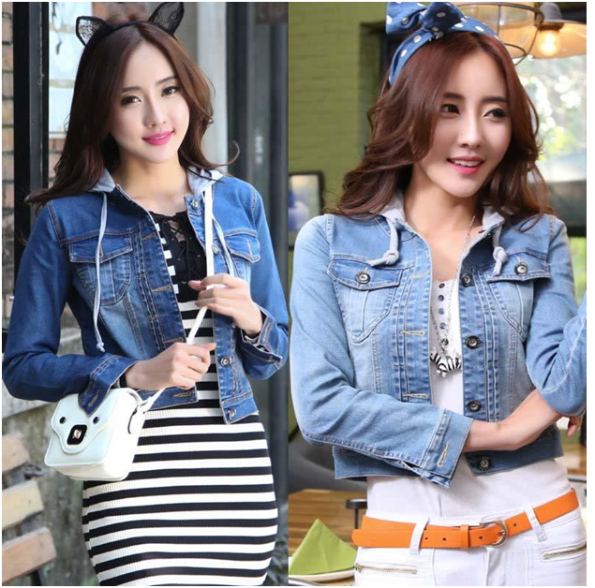 Apart from all this, never lose confidence. There are petite beauties like Mila Kunis, Vanessa Hudgens, Shakira(surprise!), Lucy hale, Lady Gaga that rocked the world, and if they did, you can too!  
Guest Post by Lavanya 
About the Author:
Lavanya is a blogger, who loves reading both contemporary fiction and classics. A coffee lover, avid reader, fashionista and a huge fan of Marilyn Monroe. Proficient at chick-lit posts. Up for a good laugh and a modern day woman who lives her life to the fullest.
Image Source: Google