I am terrible at describing smells and scents. And then these opinions are coming from my boy friend (nothing new in my blog). So I will be reviewing two deodorants from his perspective and will just hope that you guys bear with me throughout the post.
So I received two deodorants from Denver: Xtreme Endurance and Xtreme balance. As for my part, I did my job by initially smelling them as soon I received them and I must say, I loved them both, mostly the blue one (Endurance) which is much more masculine.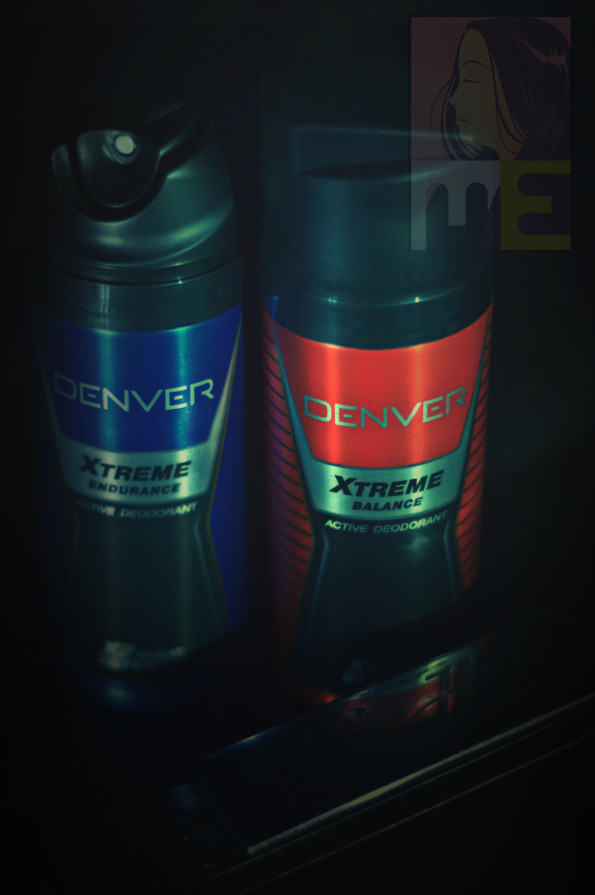 Now here come the opinions from my boy friend. For a starter, he's basically hooked on the deos. He says that unlike a typical deo that sprays mostly gas and finishes up pretty fast, these rather sprays like perfumes, thus only a very little spraying is required. Both  deos smells amazing, with the Endurance being his personal favourite and more masculine, where the Orange one is a bit softer, and has a certain seductive notes in it. Both last until the next shower. That one time he had a colleague ask him if he had just worn a deo when it was around the end of the day and he wasn't carrying any deo with him. Long story short, he used to carry his deos with him to work, but after he started using these two babies he have stopped carrying them as they last until the end of the day.
Will we purchase them again?
Why not? They last really long, have amazing fragrance and come in a really reasonable price.
Pros:
Sturdy Masculine Packaging
Travel Friendly
Reasonable price
Lasts long
Little goes a long way
Makes amazing gift
Smells amazing
Cons:
Nothing really
Price – 199/- for 150ml
Where to Buy:
Note:
Product received for review purpose but the opinions are completely honest.