Winter is almost here and my skin has already started tugging a little. I guess my love for sheet masks is no secret, as well as the fact that I use them at least twice a week and sometimes more. Winter skincare requires a little more effort and that's why I sometimes Sheet Mask as often as every day or alternative days during winter. So the temperature suddenly dropped and my skin dried out all of a sudden, coincidentally at the time I ran out of all my serums. I felt my regular moisturizers that I had been using isn't enough and I knew that to get my skin winter ready in just an hour it required not just any sheet mask but a sheet mask that claims intensive moisturizing. That's when this sheet mask came out.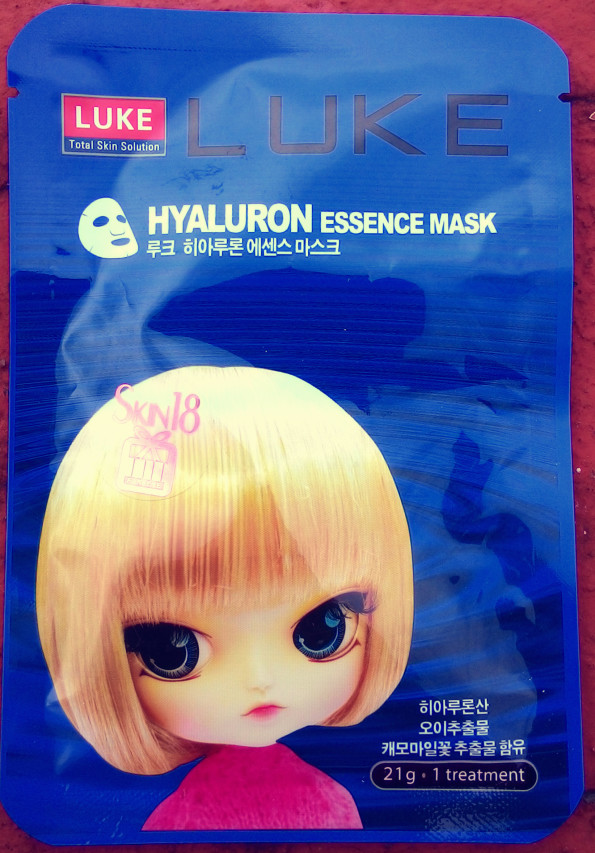 Luke is not a new brand to me as I have used so many of their strips and sheet masks and loved them all. This particular sheet mask however, had a different instruction than any other sheet masks. Usually you are supposed to double cleanse, tone and then apply the sheet mask following up with your regular serum, moisturizer and eye treatment. This sheet mask however, instructed to apply the regular products first and use it as a last step. I followed as instructed, removing the mask after about 40 minutes when it was totally dried up.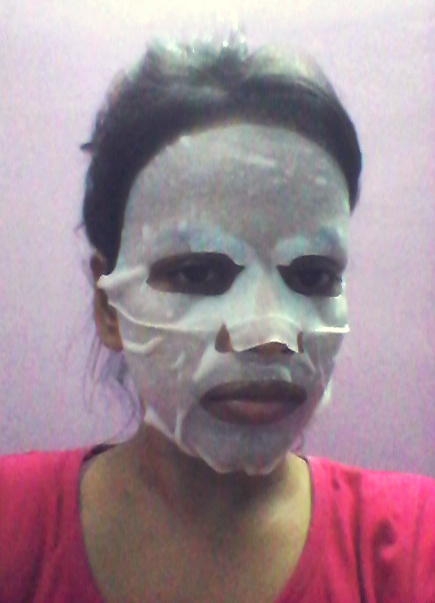 What amazed me the most about this mask is that it fit perfectly, and there are just a few brands out there that fit my face perfectly. I didn't need to tear the eye holes, it didn't wrinkle up near the nose area, and most importantly the mask didn't go above my hairline (I hate when they do). So the fitting was perfect. And then I removed it after 40 minutes and the essence had already been absorbed into my skin, I didn't even have to pat it. Sometimes my skin feels a little sticky after sheet masking until I apply a night cream, but in this case it didn't, and I would have hated it if it did as I had already applied my night cream prior to it.
My problem was solved. It's been three days, I haven't yet sheet masked again, and my skin isn't feeling dry yet. Guess my skin is already winter ready. Apart from intense moisturizing, I haven't noticed any other effects (namely brightening). But since it contains Hyaluron which claims to contain anti-aging benefits, I would suggest anyone post 25 to use this sheet mask once in a while as I prefer taking precautions before the damage is done.
Ingredient Analysis: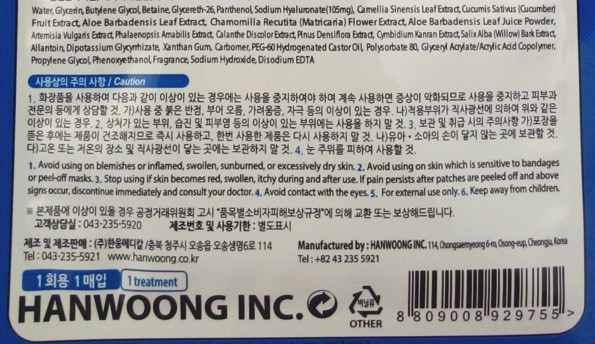 My CosDNA analysis came up really clean. With only Butylene Glycol raised a flag, 1 out of 5 as an acne trigger, but I personally don't have any problems with Butylene Glycol.
Pros:
Does what it claims
Fit perfectly
Didn't irritate my super sensitive skin
Cons:
Nothing
Rating:
4.8/5
Where to Buy?
https://skin18.com/products/luke-hyaluron-essence-mask-intensive-moisturizing?variant=12504184646