Any reader of my blog will know that I travel so much and that I take my skincare regimen very seriously. What I have never mentioned in my blog is that I happen to be a hygiene freak as well, which is why you'll always find both wet and dry tissues in my bag. However, when it comes to wet tissue, I haven't came across a single brand easily available in India that doesn't leave my skin feel sticky. I mean, my hometown and Kolkata is 3 hrs by train and I love cleaning up my face with wet tissues once in a while but I hate the sticky residue it leaves.
So this brand called Duft sent me two packs of their wet wipes which were left at my Kolkata address and I only got to pick them up while I was visiting Kolkata for Durga Puja. It was Saptami when I was coming back to my hometown as I prefer spending Ashtami back here. So it was a Puja evening, I had already been stuck in traffic for 5 hrs that morning (till afternoon) and this girl on train sneezed right at my face as soon as I boarded. Yuck! I screamed and reacted so badly that she'll [probably remember my face every time she sneezes for the rest of her life. My first horror was realizing that I forgot my sanitizer while changing my handbag, and then I remembered that I have got two brand new packs of wet wipes in my bag.  So as soon as I got seated, I pulled out a pack and started wiping. Yes, I had a long shower and washed my face properly after being stuck in the traffic for 5 hrs but boy! The wipes shouldn't be that dirty for someone straight outta shower. Yes, its Kolkata pollution we are talking about and yes it took me about 1 hour to reach the station and board the train, but still my face shouldn't be that dirty. Once my face was cleaned, I waited for some time to see how my skin reacts, but nothing. No irritation, no sticky feeling, and my skin was feeling as fresh as I was straight out of shower.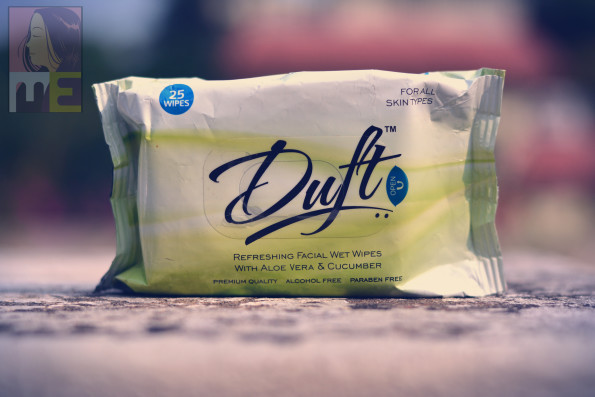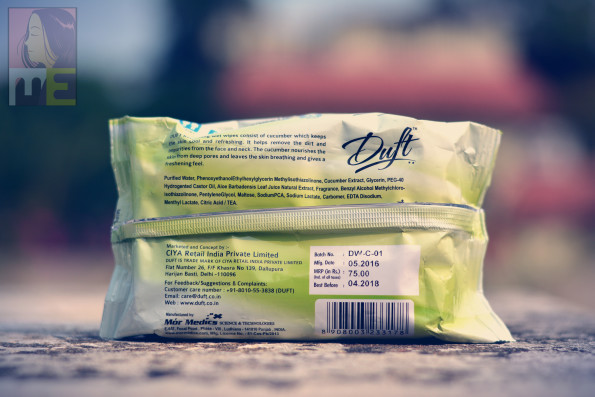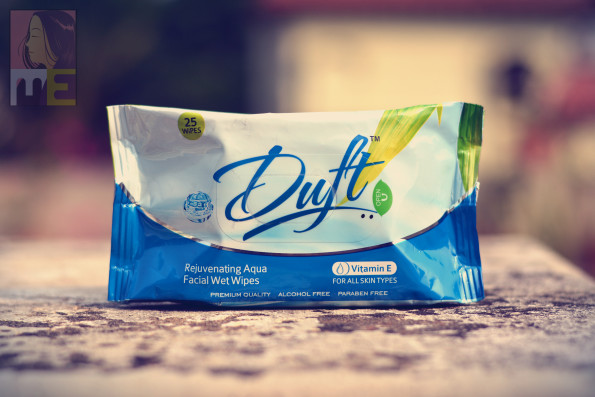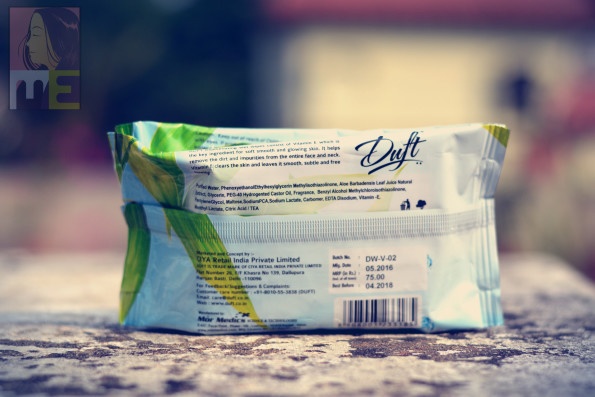 The next day it was Ashtami. Out of all the people I've ever known, I am the laziest, but when it comes to my skincare regimen, I can even surprise my mother. I've never used wipes as a makeup remover as I always opt for two step cleansing-oil cleanser + foam cleanser. But I ended my Ashtami by removing my makeup using these wet wipes and trust me; it removed even the last trace. I did follow up with a face wash though; sticking to my two-step cleansing, however, a lazier person can get with only using the wipes. I didn't go out on Nabami but I used the other wipe (rejuvenating) during my night time regimen and there wasn't any residue on the wipe, guess my face was that clean staying indoors. And it was as refreshing as the first one. It's really hard to say which one is better as I liked them both equally.
Overall, these are the best wipes I've ever used and considering you get 25 wipes in just 75rs it is more than just amazing. These will come handy while travelling and for lazy makeup geeks. At least, I am sticking with them forever.
Pros:
Removes the last trace of makeup and dirt
Doesn't feel sticky
Refreshing
Didn't irritate my hyper-sensitive skin
Cheap
The plastic sticker near the opening is sturdy unlike the last brand I used which became dry after a few usages
Travel friendly
Paraben free
Fragrance Free
Potential ingredient list
Cons:
Nothing.
Rating: 5.5
Get yours from here:
NOTE: Free samples were provided for review purpose but the opinion is completely honest as always.