I turned 27 last month and I am aware of the fact that it's high time I should invest in some anti-aging products. I would rather prevent aging signs than to spend fortune to get rid of them when it's too late. If you know me, you might have already guessed that I am probably looking for a good Korean Anti-aging product. Recently I received a generous box from Skin18 and there happened to be an anti-aging product in it, a 3 step sheet mask to be precise.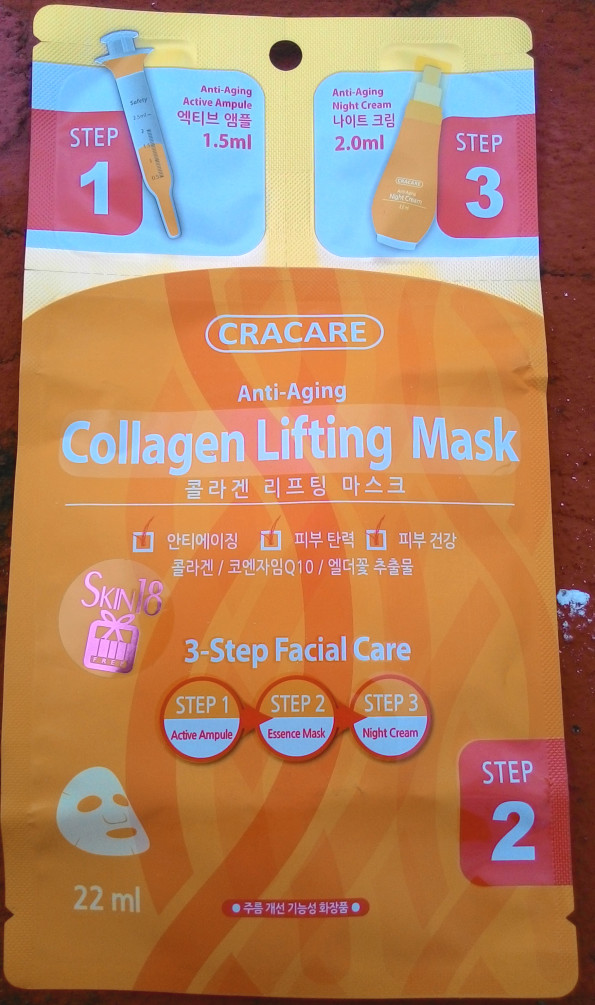 Luckily, there's no aging signs on my face yet (touch wood) except for my stubborn eye bags that has permanently been there since my 12th board exam. When it comes to anti-aging treatments, you can't just expect overnight miracles, thus I had no idea what to expect from this particular sheet mask.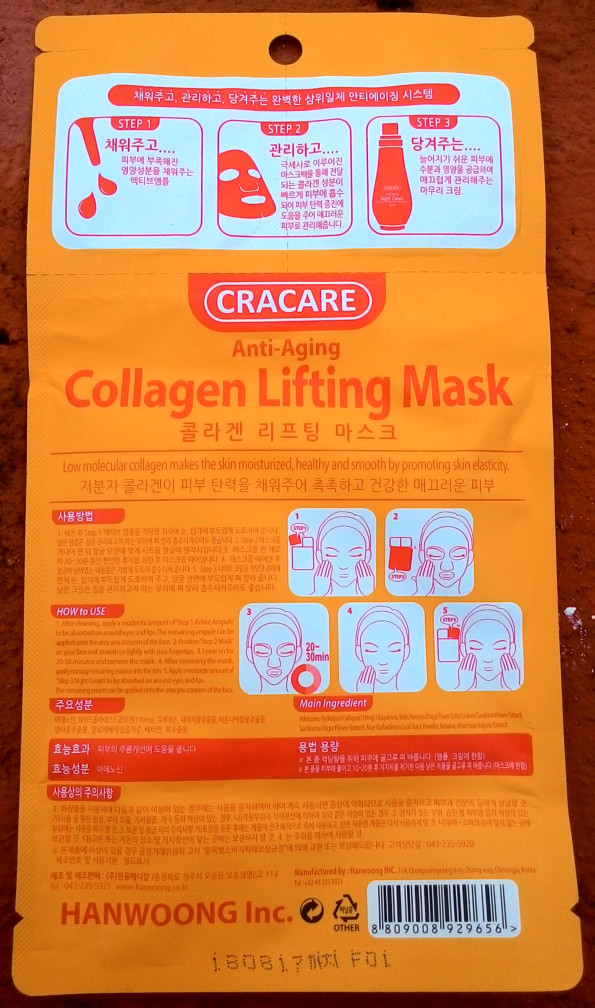 The instructions were clearly written on the back of the sheet mask and accordingly I applied the step one ampule on my eyes and lips area, followed it up with step 2: sheet mask, keeping it on for 30 minutes and finishing up with the step 3 night cream. Step 1 and step 3 lasted for another few usages and I kindda liked how they smell (hard to explain). The sheet mask almost fit perfectly except for some wrinkles around the nose area which didn't bother me much.
A sheet mask's primary job is to provide immense hydration, which it did too well, along with a noticeable firmness. But as I said, you can't just expect anti-aging skincare overnight, I guess you would have to use this sheet mask once a week if you already have visible aging signs and you want it to work.
Overall, the sheet mask is brilliant. I love multi step skincare products and this is the kind of sheet mask I would be using once a week once I hit 30. I personally would have liked it better if there was a minimum age mentioned as most of the anti-aging products are 30+ or in some cases 45+.
Get yours from here :https://skin18.com/products/cracare-anti-aging-collagen-lifting-3-steps-mask-elasticity?variant=14191816326