You guys might have noticed that I review mostly skincare products and not many makeup products, but that does not mean in any way that I am not a makeup geek. I love makeup as much as any of you do, however, I often times ignore reviewing them for some unknown reason. So today I'm going to review a lipstick for the first time.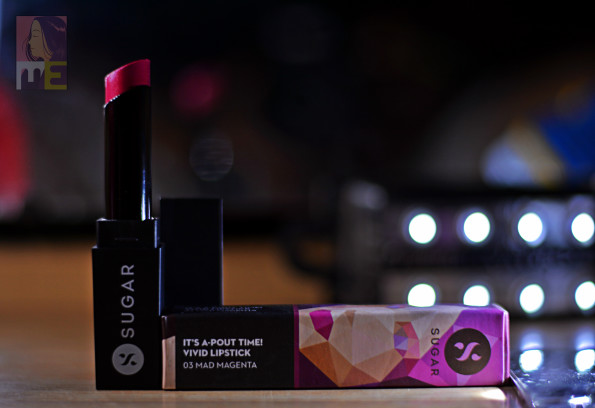 Sugar cosmetics has launched the It's A-Pout time range after their hugely successful launch of the Matte As Hell lipstick. I loved the shade Scarlett O'hara from the Matte As Hell range so much that I literally wore it everywhere, unless I'm going somewhere where bold lips is a big no. I wore it at parties, at weddings, at meetings, literally everywhere. That one time I wore it as a bridesmaid and the other bridesmaids borrowed it from me much to my dismay (gross) and all of them ended up purchasing it for themselves. After owning the Scarlett O'hara, all my other lipsticks became somewhat useless, and that's when I received the Mad Magenta with my Fab Bag. Now I spend at least 10 minutes deciding over the O'hara and Mad Magenta.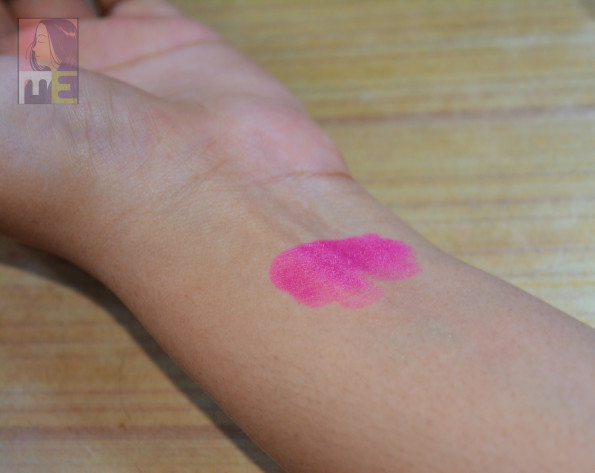 The Mad Magenta comes in a classic black packaging. You twist the bullet and the cylindrical shaped lipstick comes out. Sometimes when I'm in a hurry, the shape becomes a pain while doing the Cupid 's bow. I would suggest using a lip liner for a better application. The colour is a hot Fuchsia and I am a sucker for hot pink shades. The colour is buildable. Even if the colour is perfect for parties and festivals, you can always wear it at work, and literally everywhere.
Unlike the Matte As Hell, this lipstick has a gel matte formula and is very comfortable to wear. As I repeatedly wrote on my previous articles that I rarely have my makeup on for long periods of time after quitting my job, I really can't tell if the staying hours are as long as the Matte As Hell Range, but it stayed on my lips for about 5-6 hrs (the longest I've been out recently) which I think is pretty decent.
Here's a look that I created wearing this baby: