Hey guys, hope you all are doing fine. Today I'm going to review the Geri G Foundation that I received with my last month's Fab Bag. Surely receiving a full sized foundation with a beauty bag can be considered a blast. After 2 Fab Bag disasters they finally made it up to me. So without wasting any of our precious moments let's get to the review.
Geri G. is a celebrity makeup artist and a licensed Aesthetician who knows exactly what our skin wants. While I prefer using a foundation to even out my skin tone, I really hate the feeling of a heavy foundation sitting on my skin, thus I often getaway wearing a tinted moisturiser in the evening and a cushion compact during the day time. However, finding the right foundation had been in my bucket list for quiet sometime. So when I received the foundation which matched my skin tone I over came with joy. Of course I chose the shade(medium) by myself but I was still not sure if the shade's gonna match my skin, but to my joy, it did.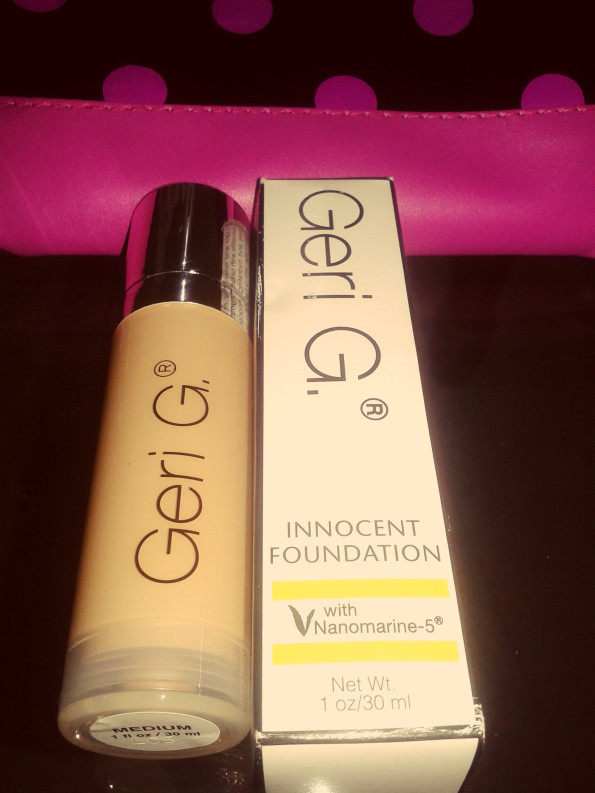 I really liked the sturdy look of the packaging, a transparent plastic bottle with a hygienic pump, really really travel friendly. You can just see how much product is left in the bottle. And the perks? The pump squirts exactly the amount required.
Claims:
Non-masking and nourishing to the skin, Geri G.®'s exclusive water-based formula combines moisturizing benefits of Squalene Oil from olives , green tea, white tea, with radiant pigments that conceal imperfections and illuminate the complexion.
Weightless and hydrating, Innocent Foundation glides on seamlessly and provides all-day sheer to moderate coverage with a natural matte finish. For all skin types.
My Experience:
Given to   fact that I am still unaware where I can get the original beauty blender, I prefer using my fingers to apply and blend my foundation.  I prefer following my makeup routine on a clean, moisturized and primed face and boy! The foundation did blend amazingly well giving a medium coverage. It successfully concealed some dark spots, leaving just the stubborn one that I got from a pimple while PMSing. I even got away without wearing a concealer on some occasions and my laziness really, really thanked this foundation for that. The formula is lightweight and doesn't make you feel like it's sitting on your face. Because I haven't worn makeup for a longer period of time in the past few months I can't really talk about its long lasting claim, but it did keep my face fresh for as long as I've worn it every single time.
If you ask me if I liked it, then honestly, I love it, and it's one of the rare items that I'm gonna repeat purchase (I usually don't as I like trying out new stuffs all the time). But if you have some major spots and you are looking for something to wear during festivals or weddings then I am not sure if you are going to like it.
Price:
RS.2,500
Pros:
Ingredient list <3
Travel friendly
Hides minor imperfections
Light weight
Looks luxurious
Hygienic
Cons:
Doesn't conceal stubborn spots, but then again it doesn't claim high coverage
Can be a bit pricey
Mattifying finish, despite the illuminating claims
Rating:
4.9/5