Recently I've fallen in love with Makeup Revolution products which you guys would obviously be aware of if you have read my recent posts. Taken to the fact that I'm currently broke, and that obviously doesn't affect my shopaholic tendencies, I currently have to do with dupes, or rather I might say very high quality dupes at unbelievable price tags.
Makeup Revolution creates dupes of some of our much loved brands, i.e.- Urban Decay, Too Faced which are sometimes out of our reach when it comes to price tags and availability issues. They are affordable, they are almost as good as our popular hi-end brands, and they look luxurious. I've used their contour kit and their eye shadow palette and trust me, if you are not aware of the brand, you might mistake them for a very luxurious brand which is in no way pocket friendly.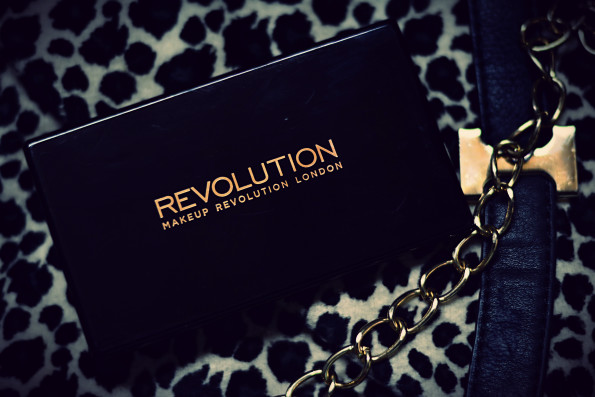 The Iconic Blush Bronze and Brighten Palette comes in a sleek box and contains a bronzer, a highlighter and a blush, how cool is that? Imagine you are packing for a trip last minute and instead of looking for three separate products you just grab this kit… I wish all my beauty products were this travel friendly.  The palette comes in four shades- Rave, Flush, Smoulder and Golden Hot. While the other three palettes were in no way suitable for Indian skin tone, I waited patiently until Nykaa restocked Golden Hot. To my major disappointment, Golden Hot too was a bit light for my wheatish skin tone.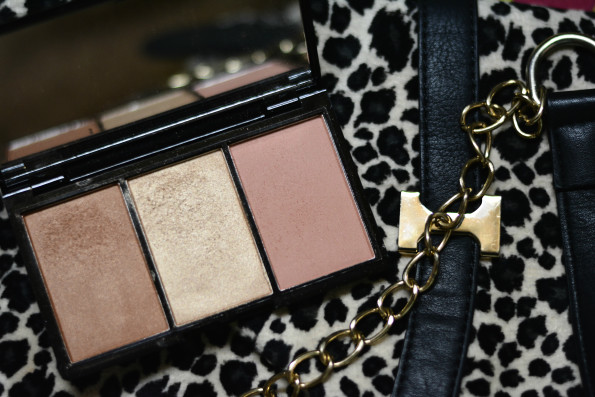 The Bronzer is just one or two shades darker than my skin tone. However, it's too brilliant for nailing the no make up look as my face gets a shape without the bronzer being visible and I don't even have to blend. I applied the bronzer on my sister's face who always requires the lightest shade while purchasing compacts and foundations and the shade was too dark on her skin. The highlighter on the other hand has to be the best part of the kit. Some people might dislike the fact that the highlighter is too shimmery, but I love how it gives a subtle sheen on the cheeks. If you are looking for a regular highlighter, this one might not be an ideal one. Isn't it funny how the bronzer is good for regular wear but not for festive wear and when it comes to the highlighter it's vice versa? Coming to the blush, it's not bad, but it's not the best either. All I can say about the blush is that if I were purchasing a solo blush, I wouldn't choose this shade.
Coming to the pigmentation and texture, it's hard to believe that you are getting all these in just Rs 850/- The texture isn't chalky and the staying power amazed me. Because the shade preference depends from person to person, I would suggest this Palette to anybody who's looking for a good contour kit, may be you prefer peachy blushes over coral ones unlike me?
Pros:
Pocket Friendly
Travel friendly
Sleek and attractive packaging
Good pigmentation and texture
Cons:
A little light Indian skin tone.
Rating:
4/5