Well I have to admit it, Jamie Oliver is the only person on Earth whom my boy friend can be jealous of. I mean when I watch Jamie's shows on TLC I'm sure he tries to figure if I am looking at the food that way, or just looking at the chef 😉 . So when I heard that Jamie Oliver is opening a kitchen in Delhi I just had to fly down to Delhi to check out the food there. Too bad I couldn't manage any leaves so I just quit my job for the Delhi trip. Yes, that's right, I was too desperate to go to Delhi, first the Innisfree store, and the Jamie's kitchen.
It was a family trip, my father (he often hops to the plain to go to the U.P and Punjab for business purposes) and my mom, my sister couldn't make it to the trip because of some pending research work. We landed in Delhi on 15th January around 9 p.m and headed to Jamie's Italian for dinner the next day.
The ambiance was so amazing that I have no words to describe it. There were beautiful tea lights in every table which made the ambiance even more breathtaking.
The Food:
First I ordered a plate of Spaghetti Bolognese, it wasn't in the menu but they made it on request, how kind of them! Next we had their famous Prawn Linguine, Flash Greens, and another two items from their day special. One was a bruschetta  platter and another one was a grilled veggies pizza. You know when you and your partner share the same love of food and you discover some amazing food when he/is not with you and you mentally make a note to bring him/her to this place? It was one of those situations…
Honestly speaking! if my dad (who doesn't like Italian food) says he loves the pizza, you oughtta believe him. Same thing I can say about my mom, she likes all types of pastas, but for some unknown reason she never fell in love with any slice of pizza, so when she said the pizza was great! yes it has to be great, no questions asked.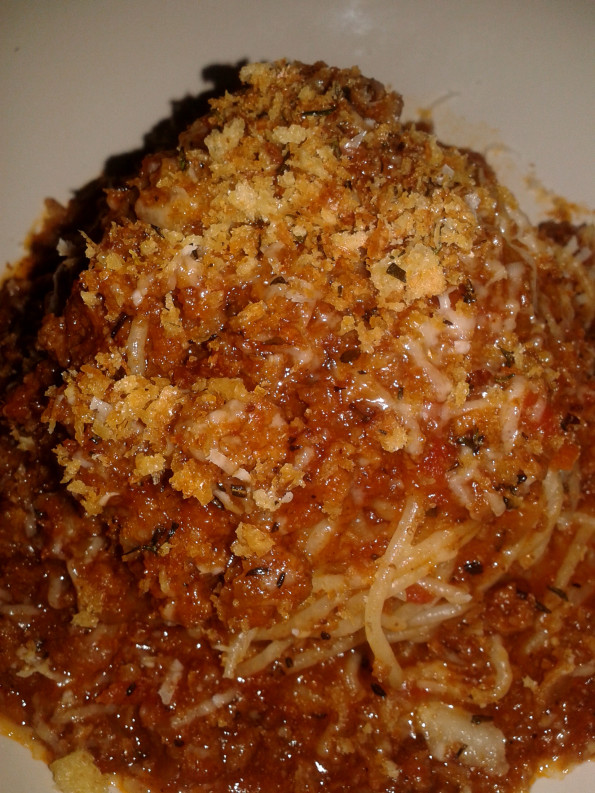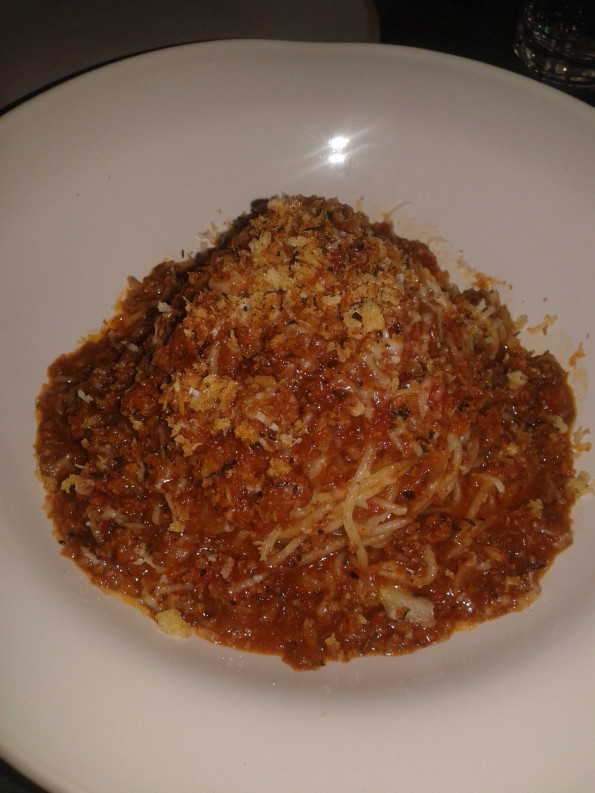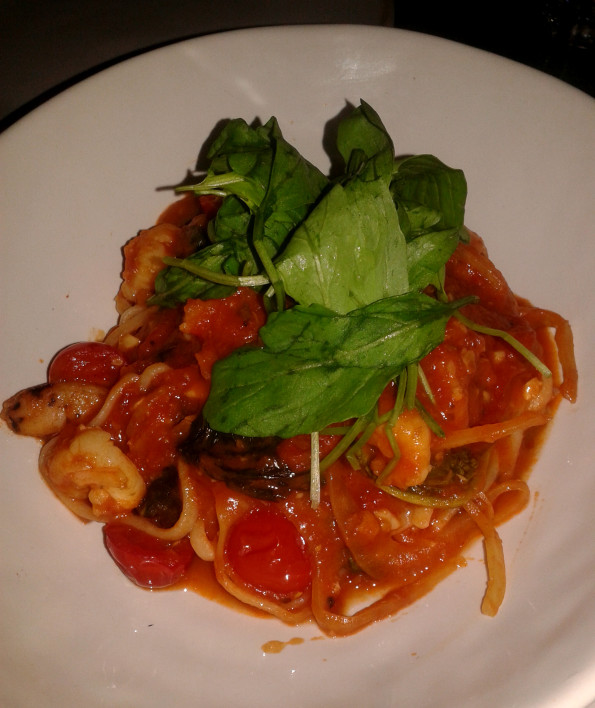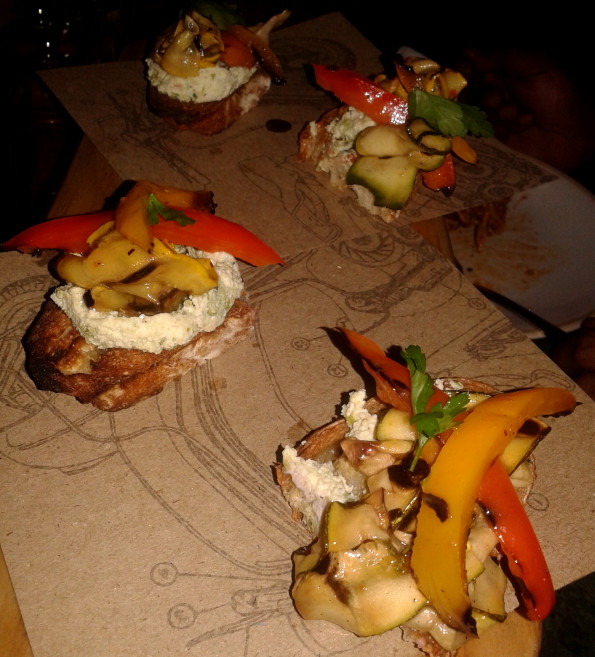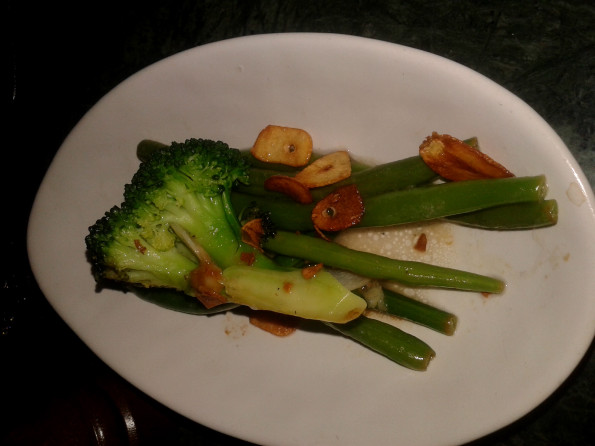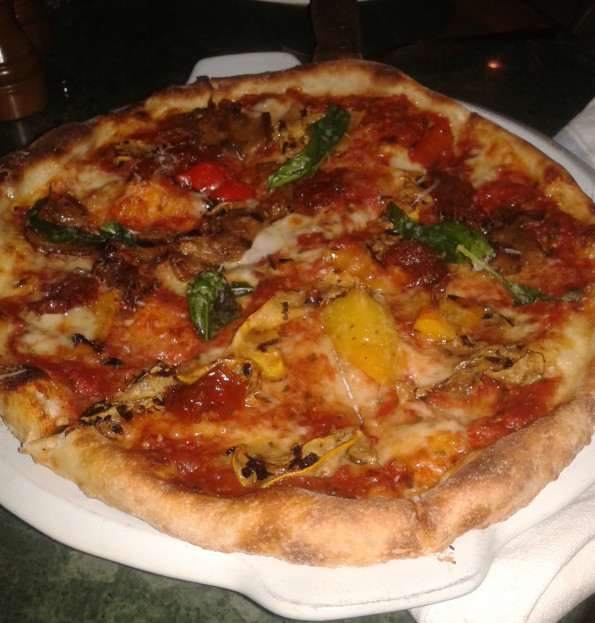 While each of the items were finger-licking good, my personal favourite was the bruschetta platter. I really hope that Jamie Oliver opens a kitchen in Kolkata, and by that time, will be hoping for some more trips to Delhi. 😉